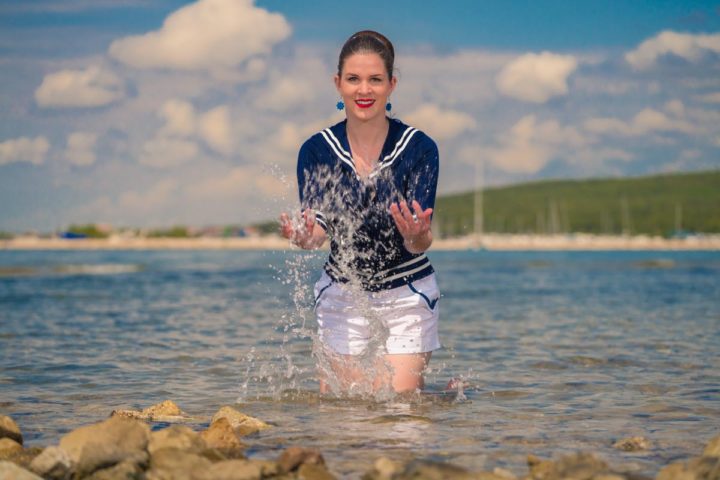 Summer, sun, the beach, sea, and a maritime outift – this is what I call perfection. Instead of a skirt or dress, I chose sassy hot pants by Hell Bunny, this time. Since they are a bit see-through I recommend nude underwear like this for example.
I teamed the pants with a maritime top which is actually a short cardigan. All the pretty details make the cardie a real head-turner, and in combination with marlene pants like those it's even perfect for early fall days. But on Instagram Stories I got the most compliments on my cute earrings whose I bought at a small market in Biograd/Croatia.
Normally, I really like the sea, but there was a litte incident which wasn't funny (at least for me, by boyfriend and photographer thinks different about it): During the photo shoot a cheeky little crab thought my feet were very dangerous, so it tweaked my toe. I told the crab it will be on my boyfriend's next seafood pizza if it does that again. I think that really frightened the crab because it immediately walked away. Not to mention I wanted to continue the photo shoot onshore.
PS: We took all the photos at croatia's beautiful coast. I highly recommend a visit, but take care of their mean crabs! 😉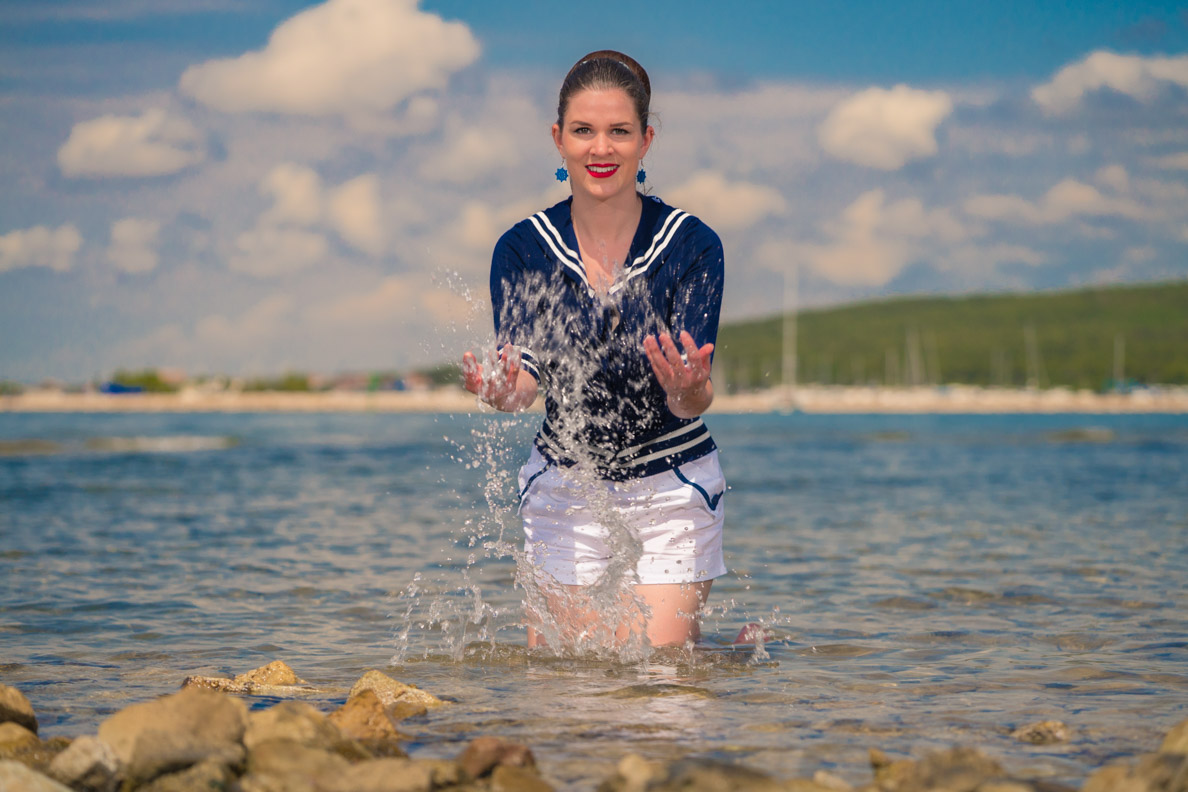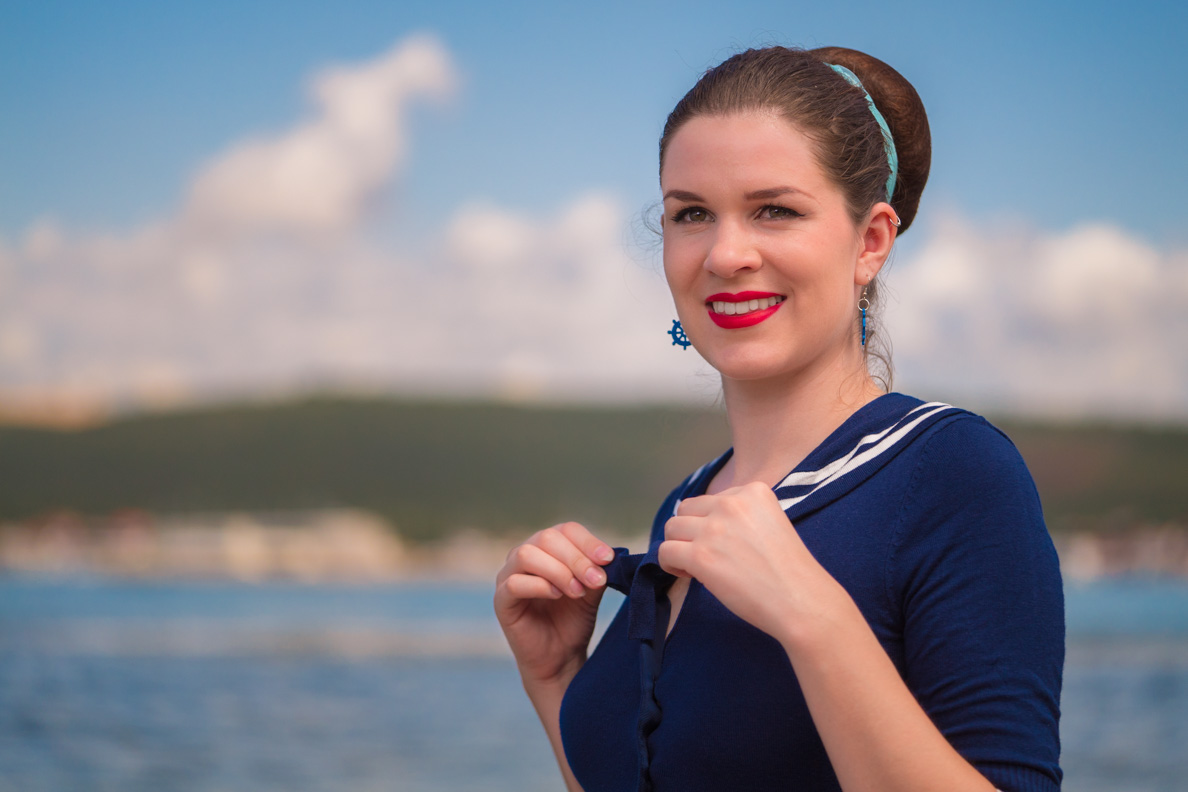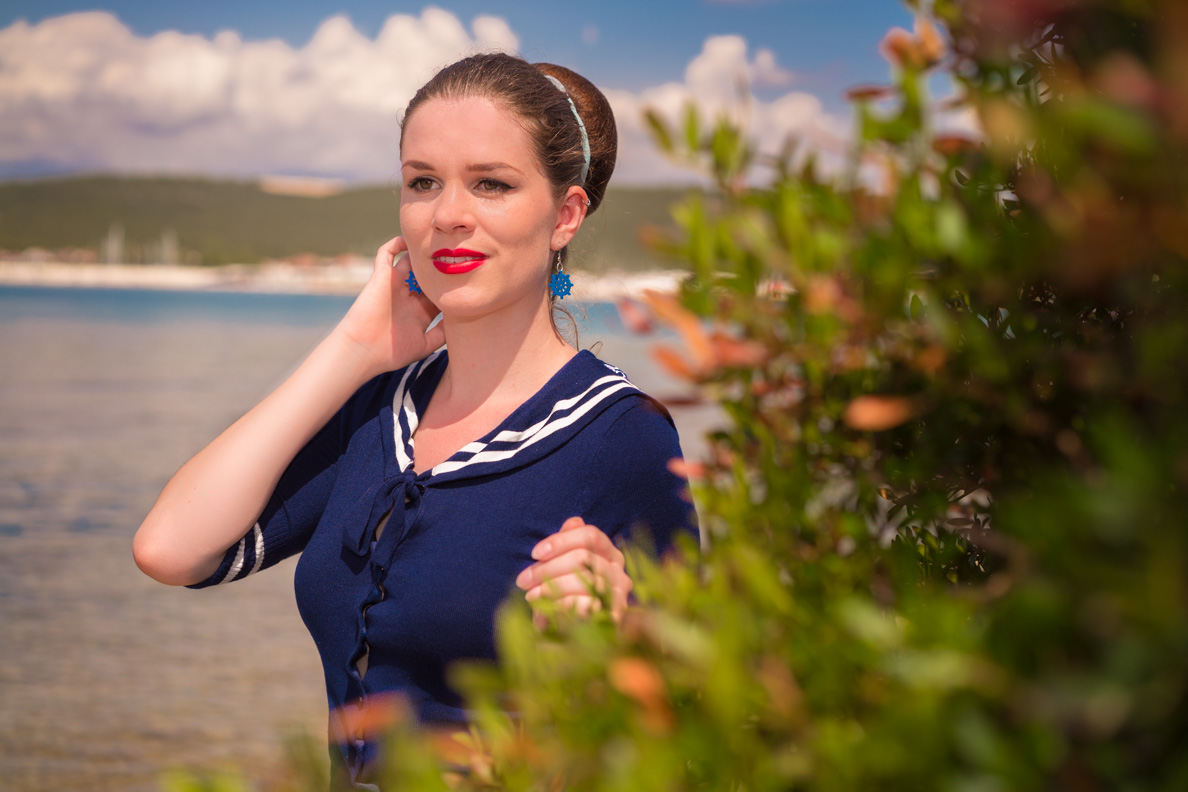 Outfit Details:
Cardigan: Hell Bunny
Hot pants: Hell Bunny
Earrings: no name
Head band: via Amazon
Shoes: Buffalo