Café tip for Munich: Lilli P. in Neuhausen
Lilli P. in Munich is a dream of a café in pastel-colours! In the middle of the very modern city district Arnulfpark, near to the Donnersbergerbrücke, you will find a lovely café with wonderful interior. Huge windows and walls, curtains, velvet stools, a mid-century interior and delicious food make this café a real place to be.
Brunch, Lunch & Coffee at Lilli P. in Munich
In the ground floor, you will find a self-service bar. During lunch time, it is quite crowded, but the staff is very experienced and usually, you do not have to wait too long. You can choose from different bowls, lunch offers and snacks like sandwiches, for example. Of course, they also offer sweet stuff like cakes and cinnamon buns – and coffee. A wonderful and colourful place to spend lunch time!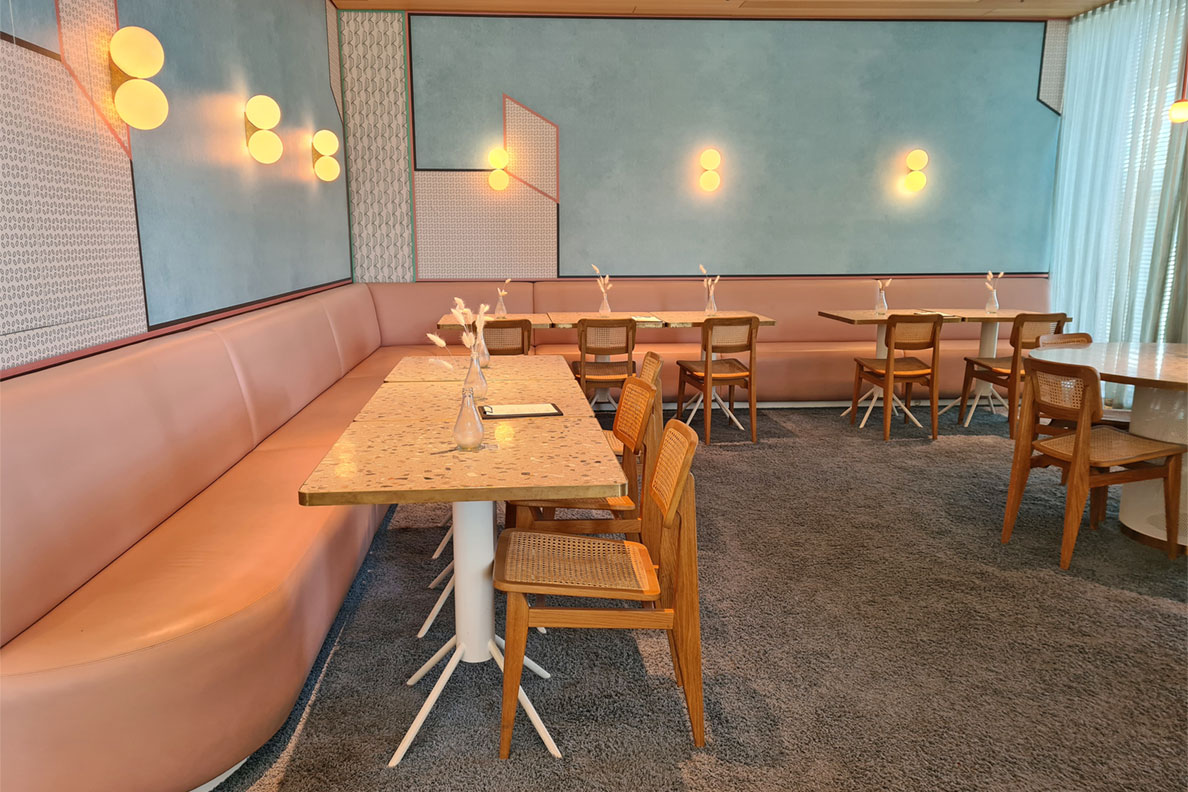 At the first floor, you will find the very beautiful restaurant, where food is served.
When the weather is good, you can also sit outside on the terrace and enjoy the sun.
---
The lovely Mid-Century Interior at Lilli P. in Munich
As I already told you, the interior of Lilli P. is very lovely. This is such a bright and colourful place that makes me happy the moment i enter the café. Tip: If you want to take photos for Instagram, come in the morning, when there are not so many guests. 😉
---
Address and Opening Hours
Lilli-Palmer-Straße 2 80636 Munich Open: Monday – Friday 9 a.m to 4 p.m, Saturday and Sunday 9.30 a.m to 3 p.m Website: www.lillip.de
---