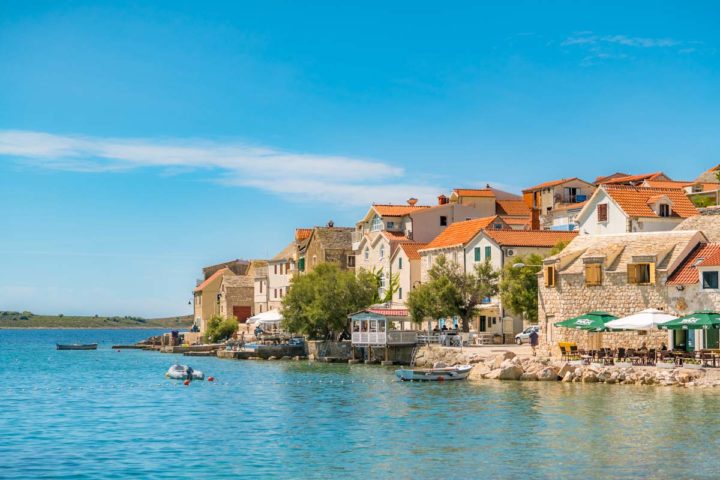 White pebbles at the beach, cristal clear water, and a picturesque old town – the small-town Primošten in Croatia really is amazing. Originally, Primošten was a small island near to the mainland. Formerly, a bridge connected the small-town with the mainland and the name of the city is influenced by it's history, as the verb promostiti could be translated with "bridged". By now, the bridge is replaced by  a dyke, the name, however is still the same. 😉 That was something about the history of Primošten, but now, I want to take you with me on a walk through this gorgeous small-town in Dalmatia.
Primošten – a picturesque Old-Town with breathtaking Beaches
We parked a bit outside of the old-town on a public and free parking area. Passing the lovely harbour, we reached a gorgeous beach with white pebbles. If I had my swimwear with me, I definitely couldn't have resisted to jump into the cristal clear water. But since I had no beachwear with me, we went straight through the city gate and into the old-town.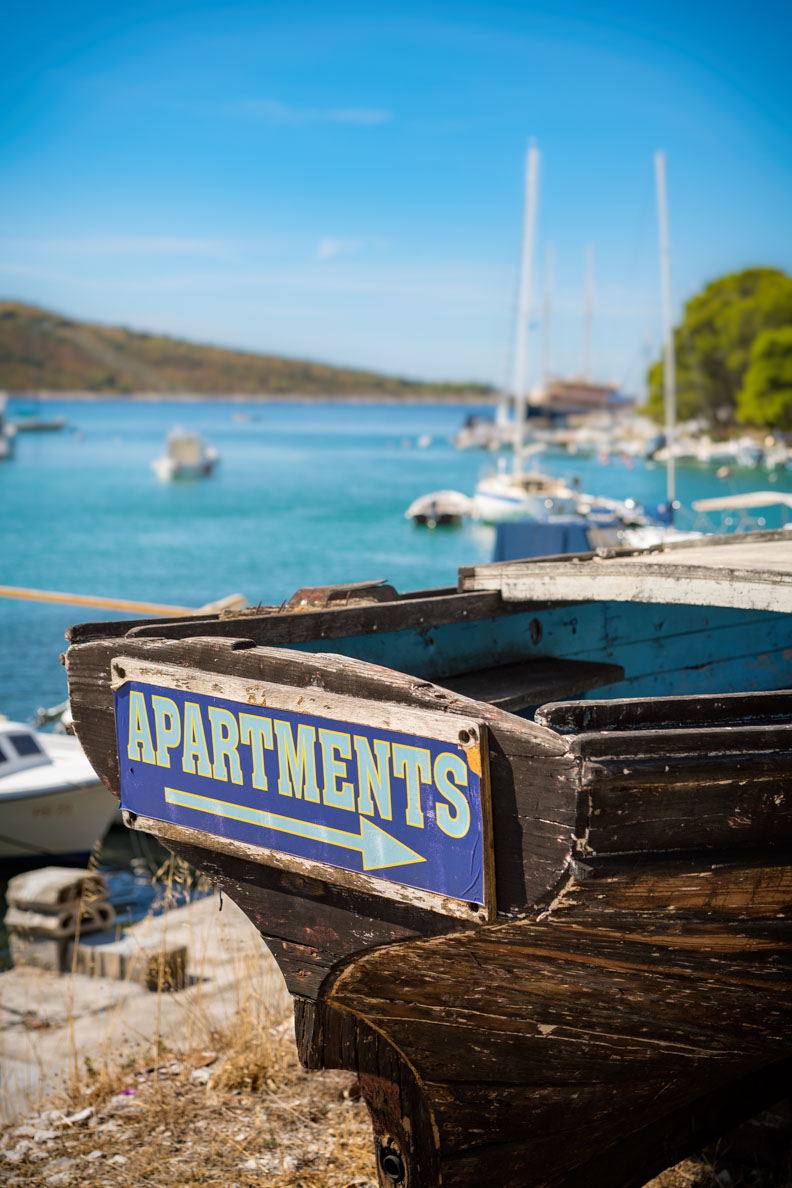 Up through all those picturesque alleys, we finally reached the Sv. Juraj church at the highest place of the old-town. From there, you really have a breathtaking view over the city and bay. Afterwards, we went down and walked directly beside the sea. The rocks invite you to linger and take pictures. We, of course, couldn't resist and shot some outfit photos for this blogpost.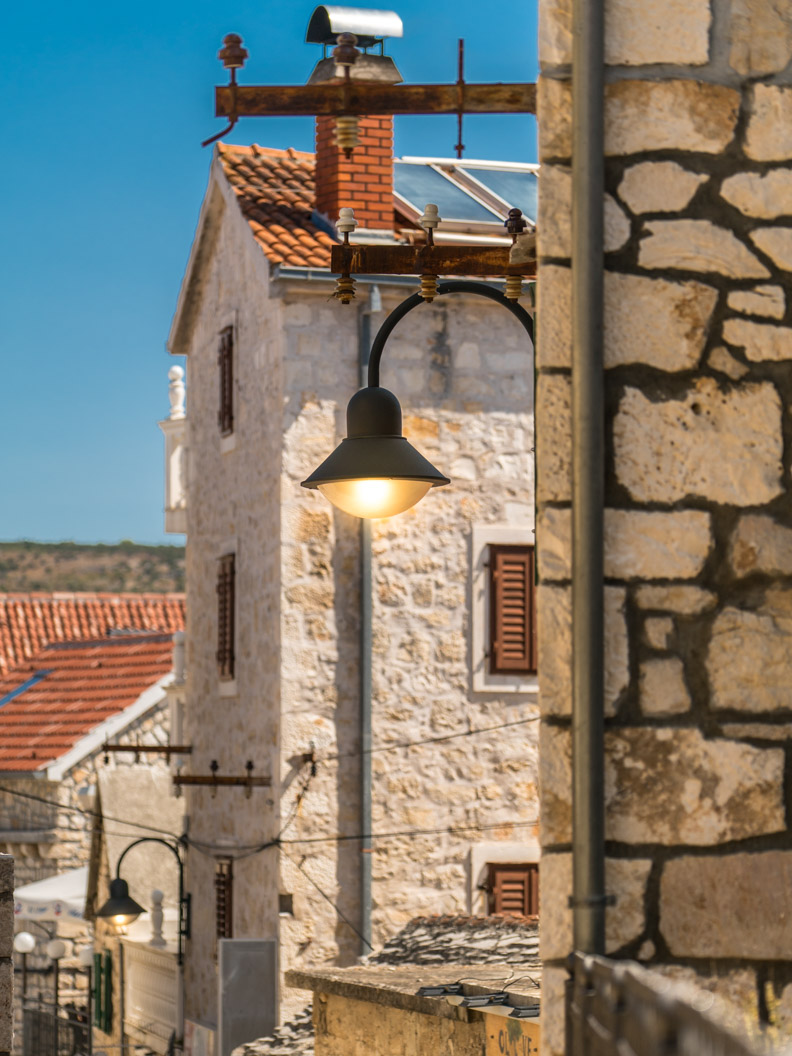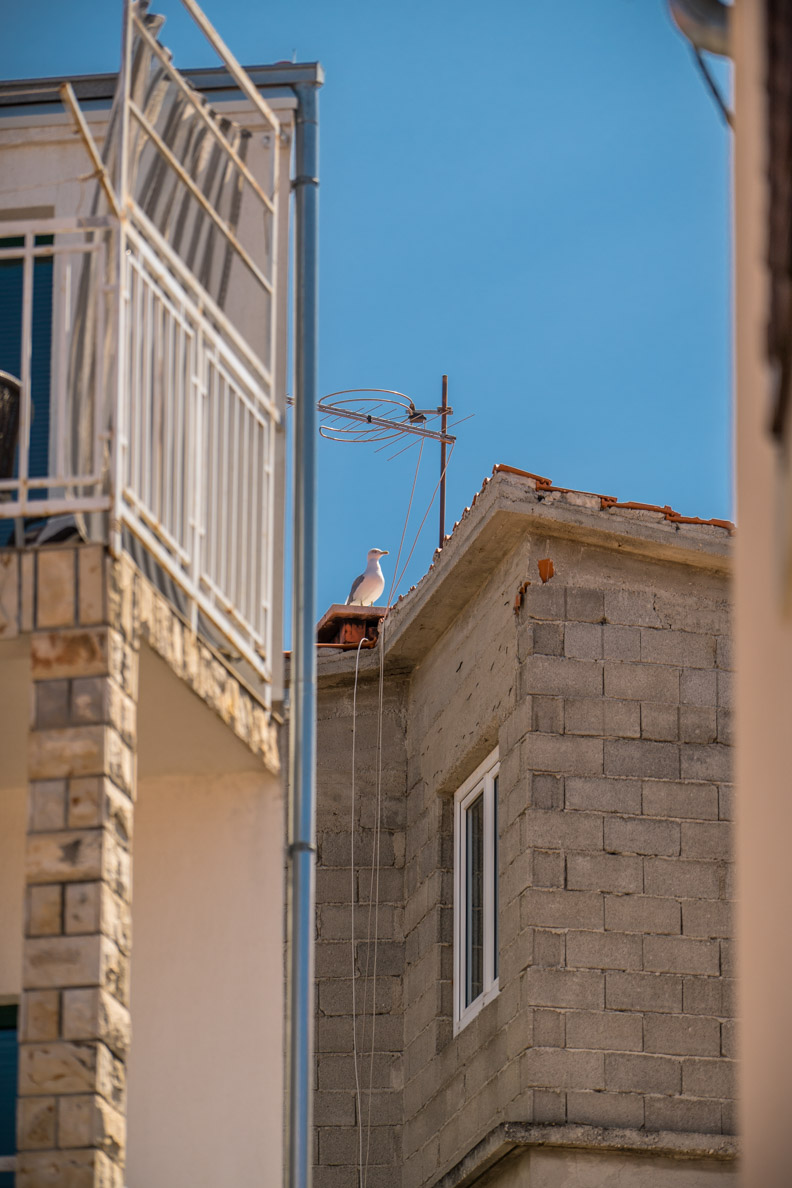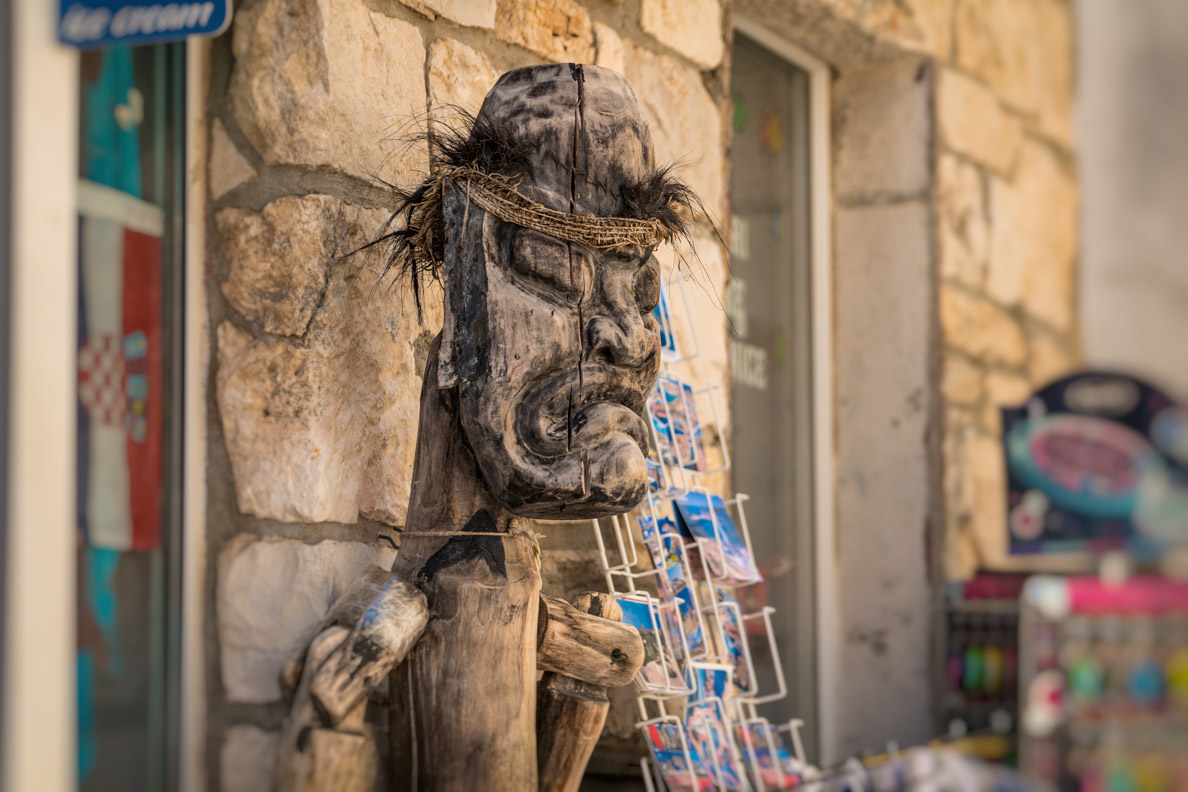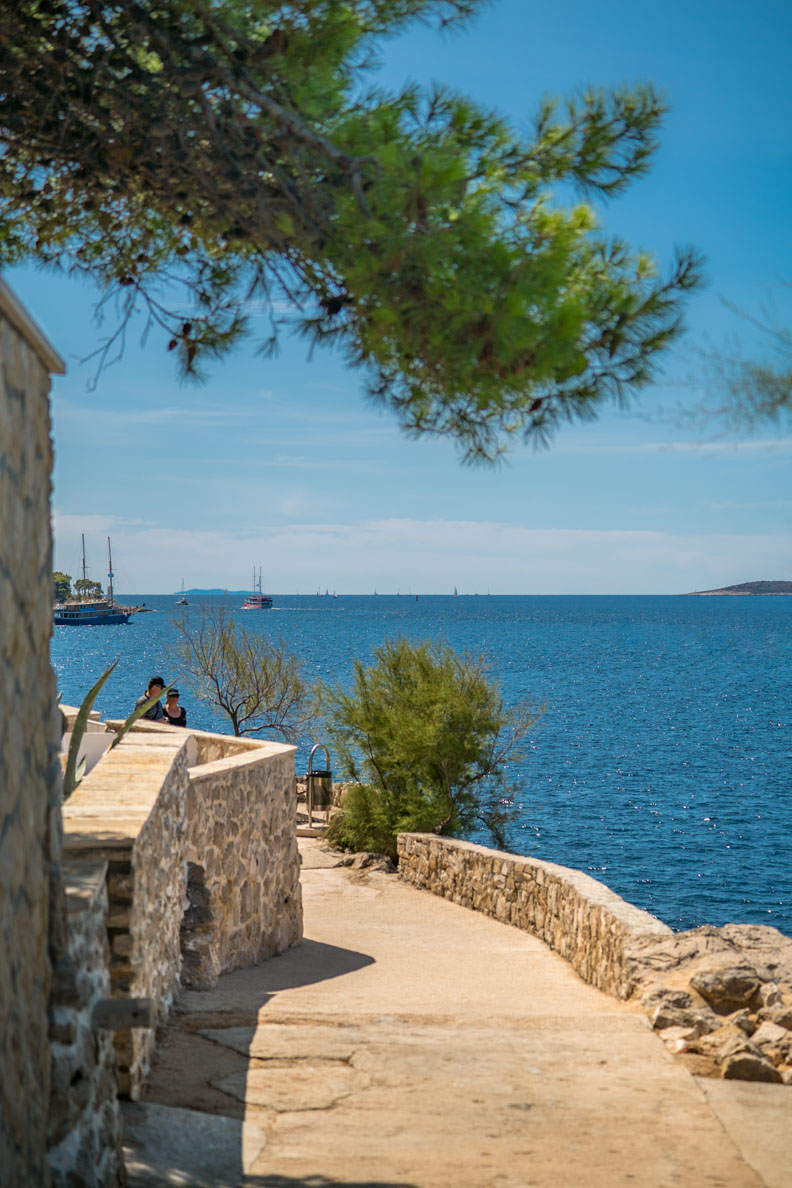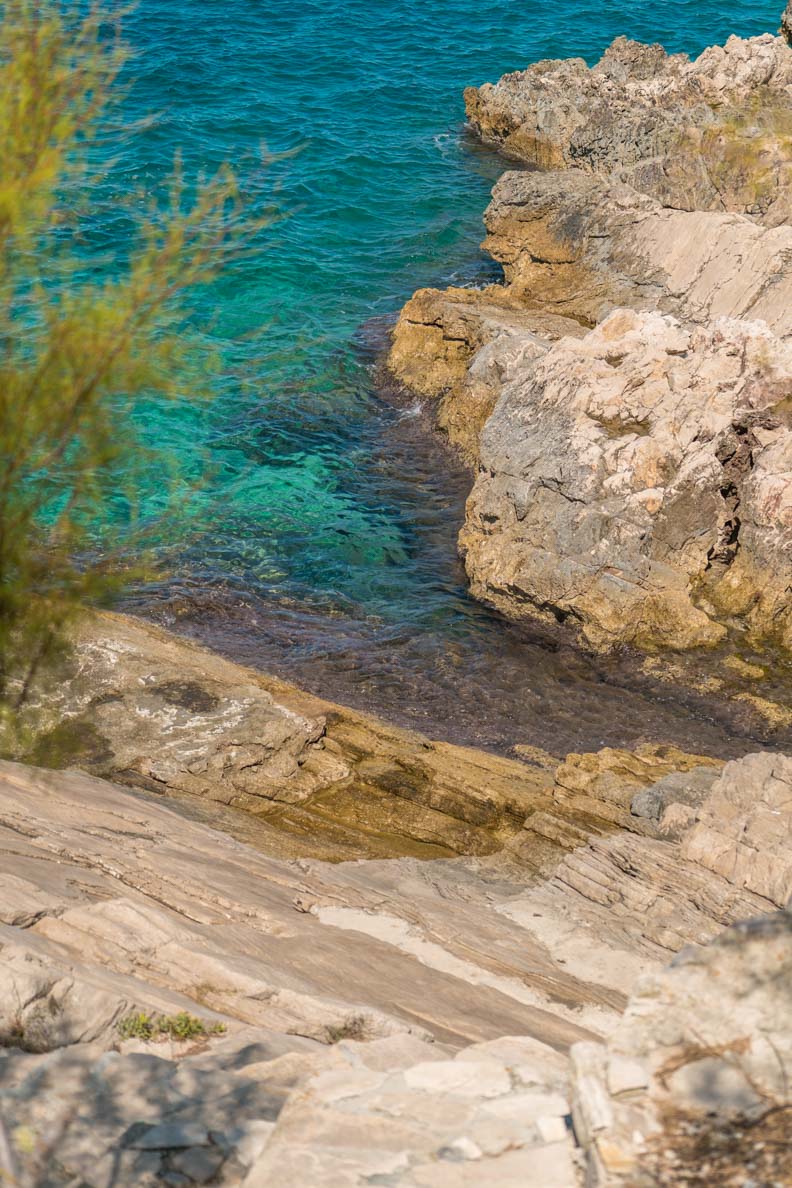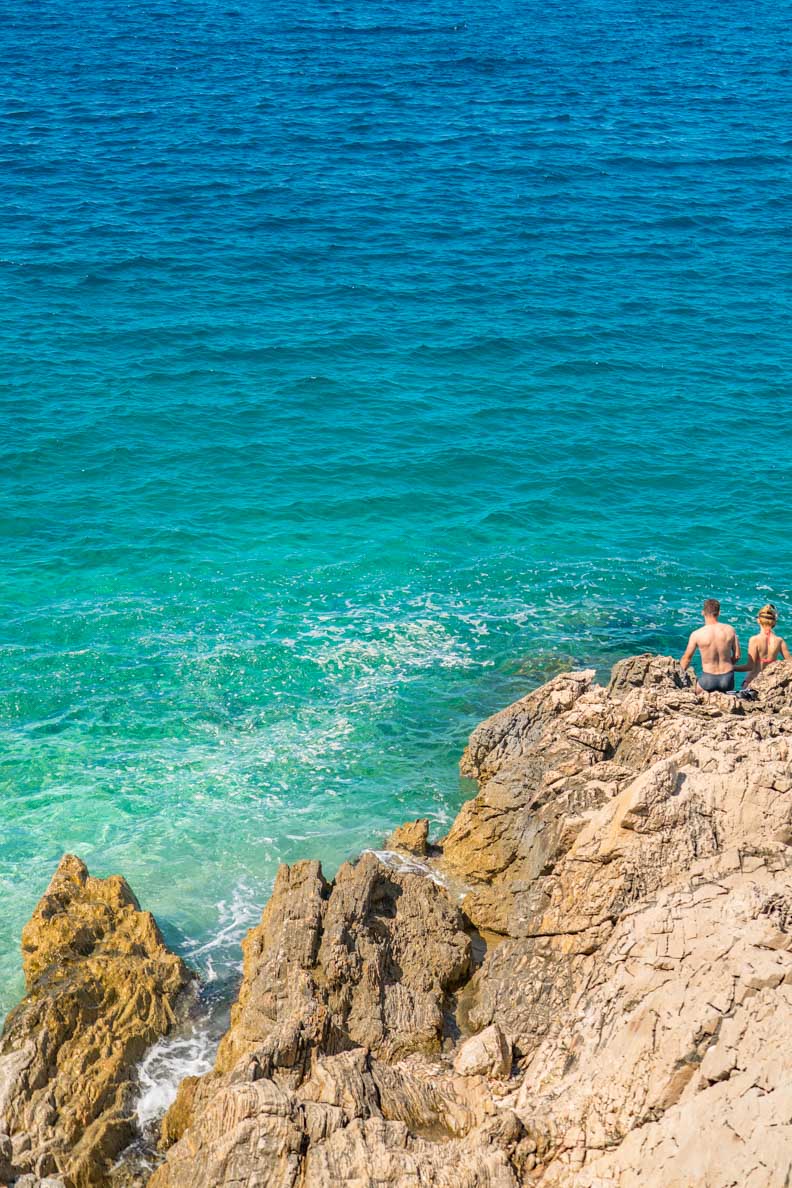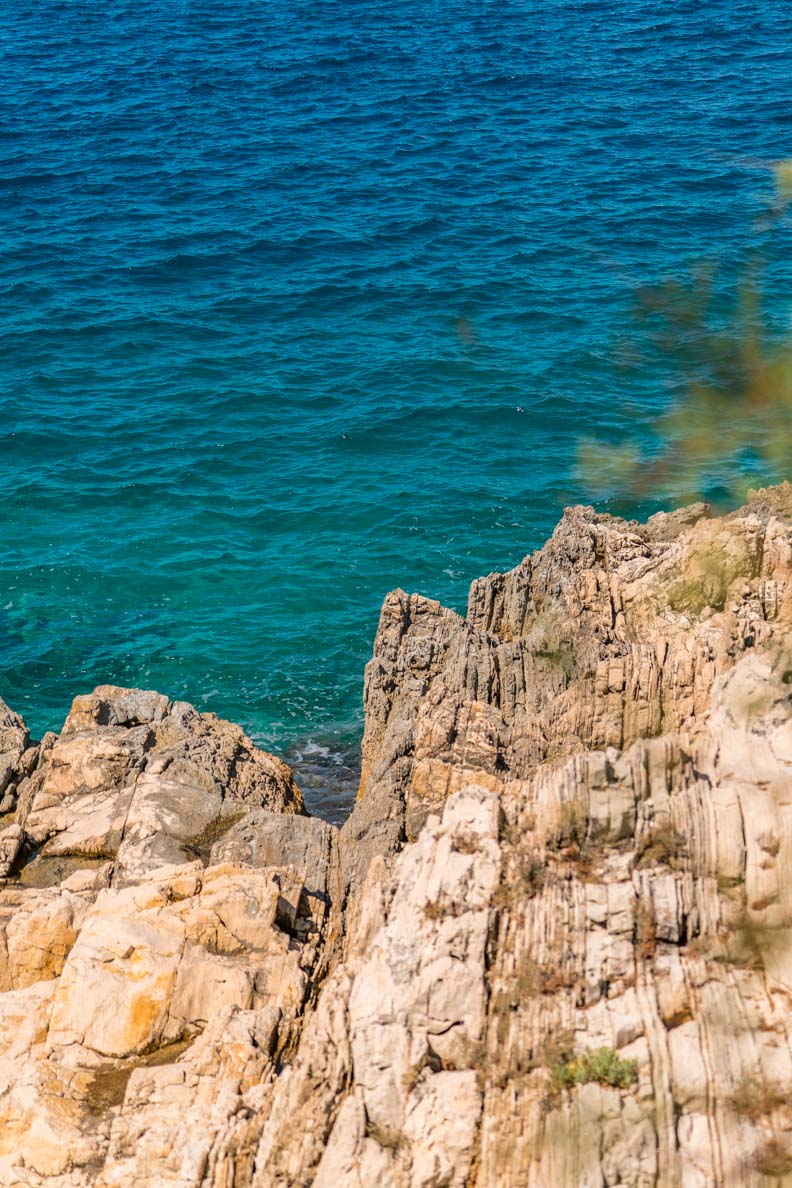 ---
Primošten – Restaurants, Cafés, and Ice-Cream Parlours
After a sightseeing tour, you might be hungry. Lots of restaurants attrackt with regional specialities. In the evening, bars and konobas invite to have a drink and chat. By day, you will also find snacks and refreshments in one of the many cafés or ice-cream parlours. If you are lucky enough, you might even get a artful ice-cream like I did. 😉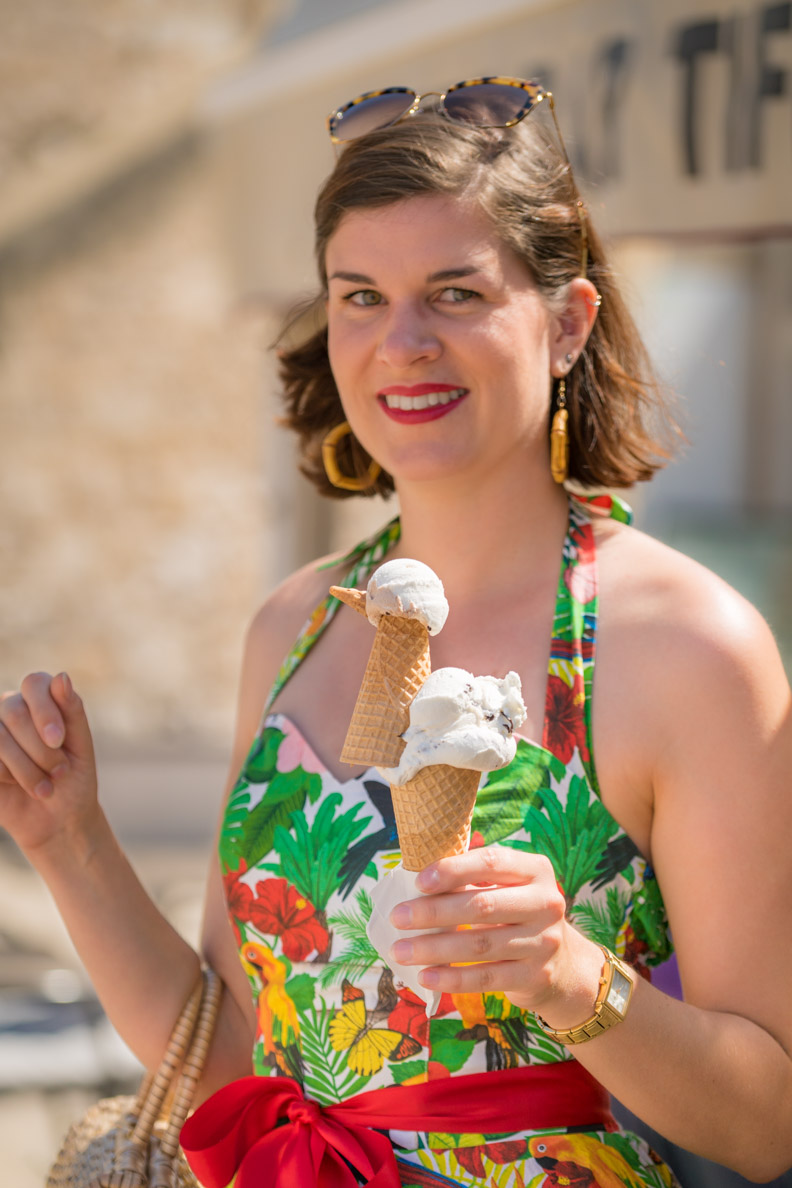 ---
Primošten – Location and Surrounding Area
Primošten is located about 30 kilometres to the south of Šibenik. In only about half an hour away, you reach the national park Krka, and it's also possible to book a boat tour to the Kornati Islands. The nearest airports are in Split (about 75 kilometres away) and Zadar (about 110 kilmometres away).
I really hope you enjoyed this virtual tour through Primošten!