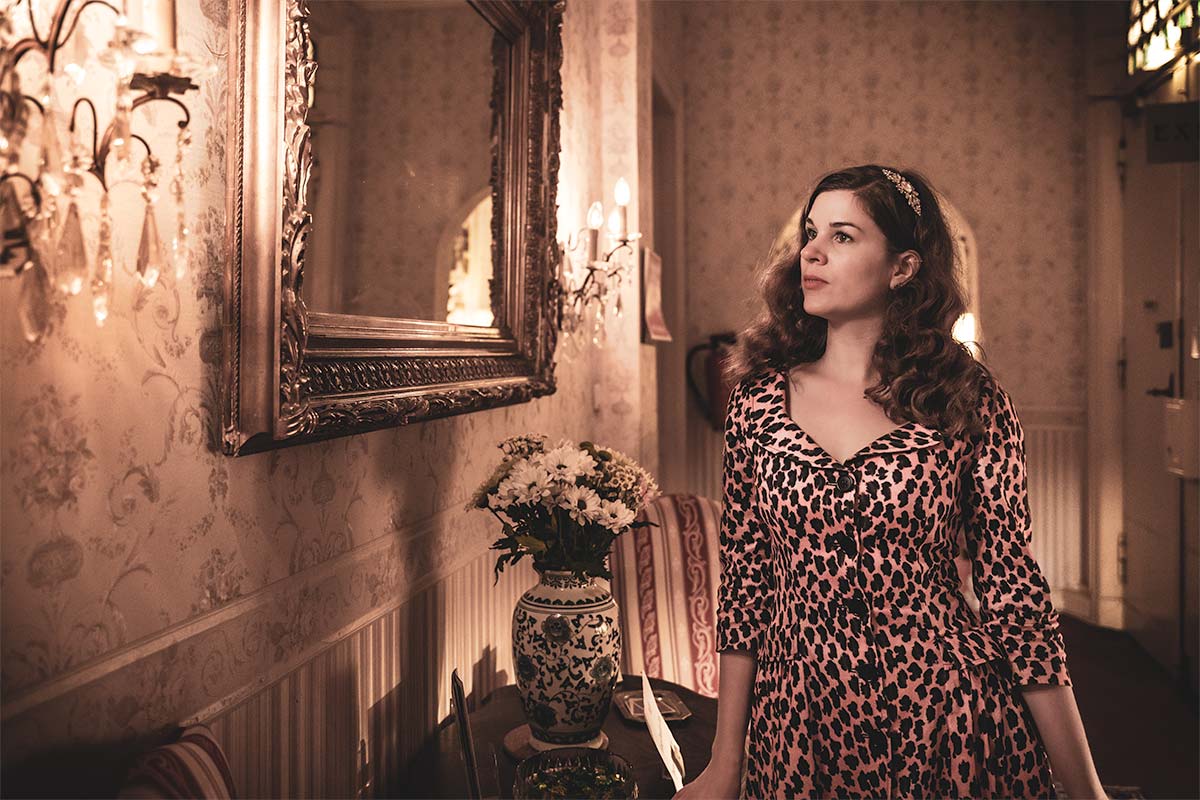 This blogpost contains affiliate links (marked with *). If you shop products via those links, I may get a small provision which helps me to maintain my blog. Of course the price doesn't change for you.
A nostalgic hotel photo shoot in Berlin
I love Berlin! The German capital might not be the most beautiful or neat city, but it definitely is one of the coolest cities in the world. And there are even some very pretty corners in Berlin. So when my love and I went to Berlin to celebrate our 11-years anniversary, we stayed at the pension Funk. This amazingly nostalgic hotel has a wonderful 1920s charme and an authentic vintage interior that immediately takes you a hundred years back in time when entering.
Vintage Outfits for a nostalgic Hotel Photo Shoot
In this blogpost, I take you with me on a little travel back in time. Let me carry you off to a time when phones still had rotary dials. Let's walk along the creaking floors, admire the lovely wallpapers and get carried away while daydreaming of the golden times.
Welcome to Berlin: Greetings from "Sherlock"
Did you know that in 1926, the first professional homicide division in the world was founded in Berlin? Well, that was definitely necessary thinking of the about three murders every week. And since I've always enjoyed criminal storys, of course I had to take the "Sherlock" Cape by Ginger Jackie with me. I already talked about it in this blogpost, by the way.
Outfit Details:
Cape "Sherlock": Ginger Jackie, similar here*
Black dress: Jools Couture, similar here*
Hat: similar here*
Tights: similar here*
Long gloves: Vintage, similar here*
Shoes: Beyond Skin, similar here*
Handbag: Vintage, similar here*
*Affiliate links

---
The beautiful Things in Life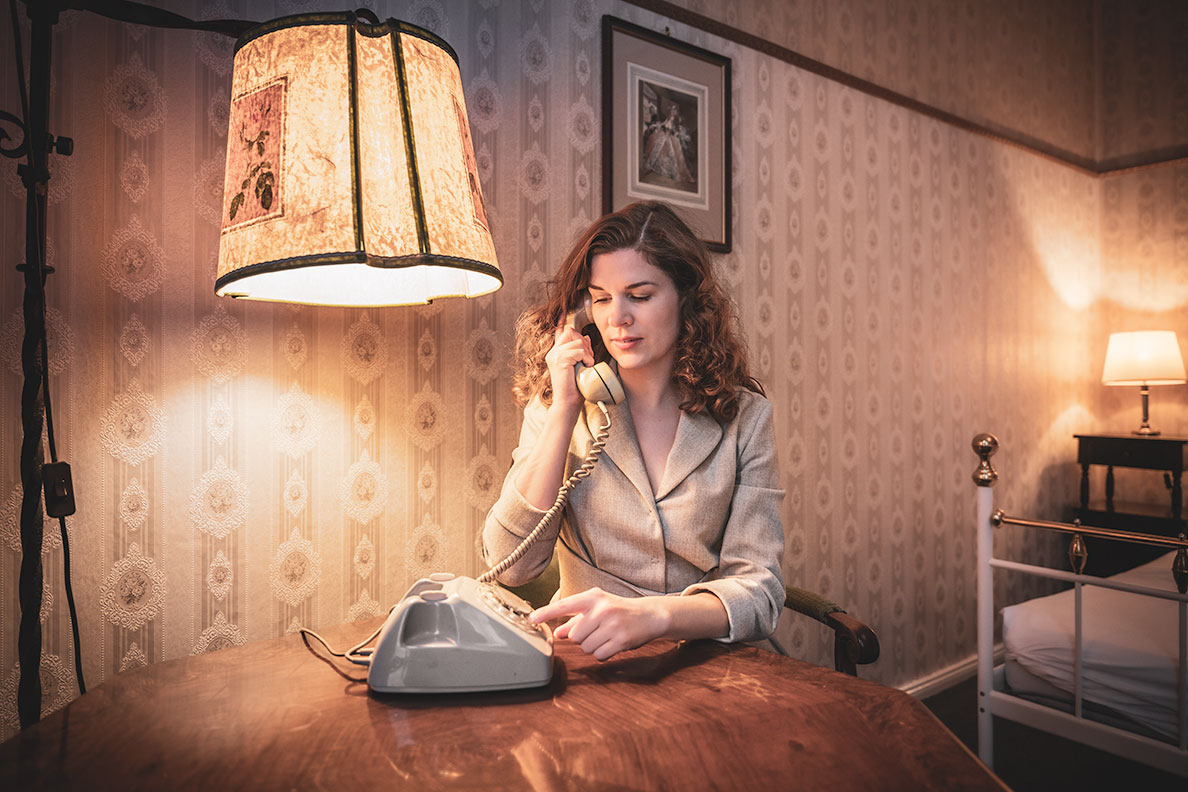 Since there wasn't any detective work to do for me (despite the fact that my boyfriend stole my cookie), I decided to admire the lovely old telephone that really reminded me of my childhood and youth. We had a quite similar one in our garage, which was my favourite place to have secret phone calls. You know, this was the place were it was the least likely to get caught. But you still had to be careful, as it was possible to overhear from another telephone in our house. Something I of course never did… 😉
My outfit for this day consisted of a lovely and elegant grey dress by Ginger Jackie. You won't look overdressed while wearing it, but are still perfectly dressed for an afternoon tea or a shopping trip to KaDeWe (a luxury department store opened in 1907 in Berlin).
Outfit Details:
Dress: Ginger Jackie, similar here*
Tights: similar here*
Shoes: Miss L-Fire, similar here*
*Affiliate links

---
Day Dreaming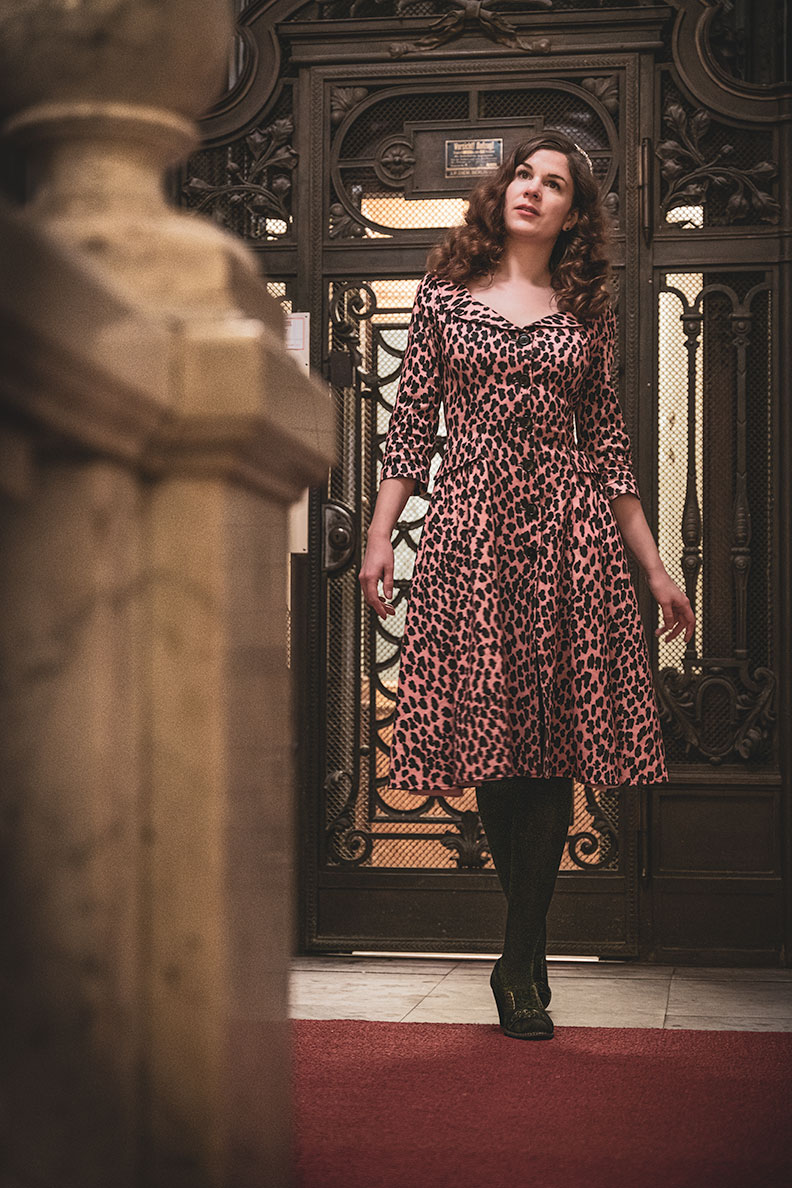 This lovely old hotel is such a wonderful place for daydreamers like me. Even the elevator is from the past and it somehow reminds me of the movie "Midnight Lace" with Doris Day from 1960. Well, I think I should watch this movie again very soon. This is why my outfit is inspired by the late 50s and early 60s as well. My dress is by Lena Hoschek and I already wore it in this blogpost.
Outfit Details:
Pink dress: Lena Hoschek, similar here*
Tights: similar here*
Shoes: Miss L-Fire, similar here*
Headband: Vintage, similar here*
*Affiliate links

---
Nylons and Velvet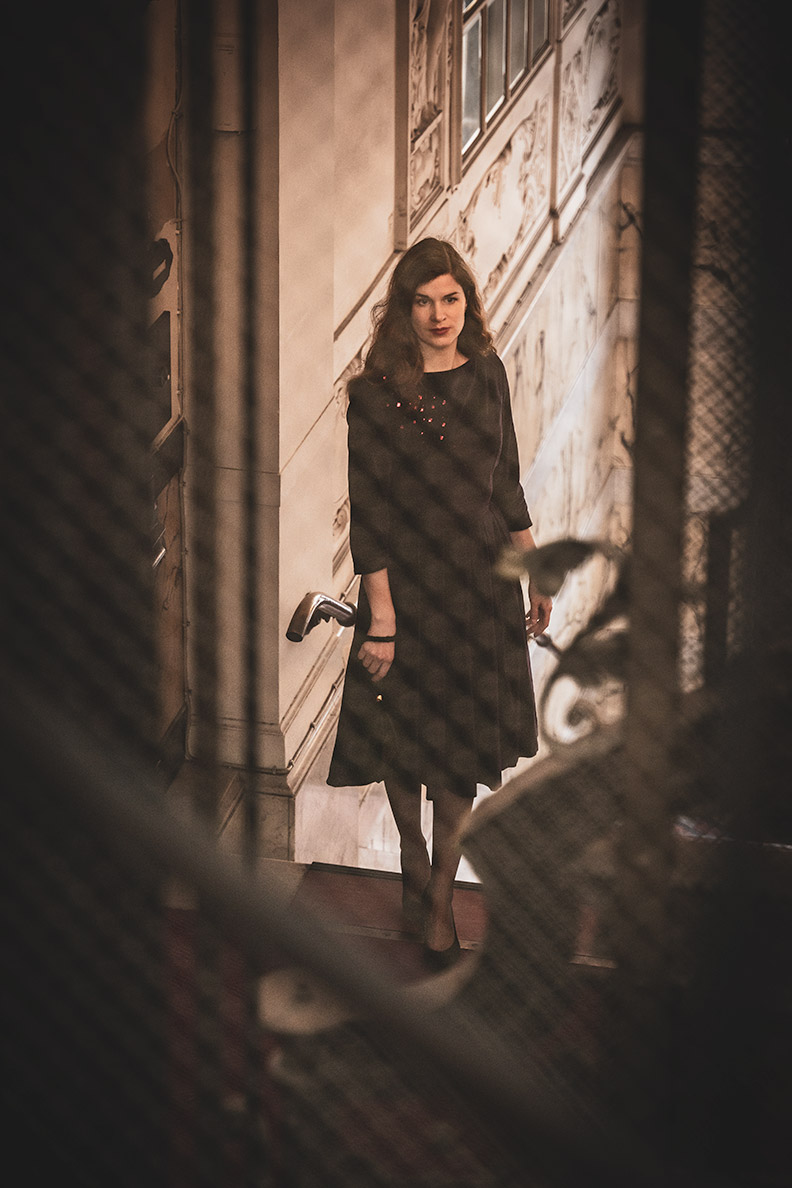 Berlin was one of the best places to celebrate in the 1920s. Well, during a pandemic, everything is a bit different. But at least we were able to celebrate our 11th anniversary a little bit during a lovely dinner. My outfit for the night: A velvet dress and nylon stockings. PS: I remember how I always took off my shoes when I came back home a bit too late during my youth. Well, it never worked. My mother's ears were just too sensitive. 😉
Outfit Details:
Dress: Mädchentraum, similar here*
Nylon stockings: La Dame de France
Pumps: Peter Kaiser*
*Affiliate links

---
A subtle but elegant Outfit for the Day after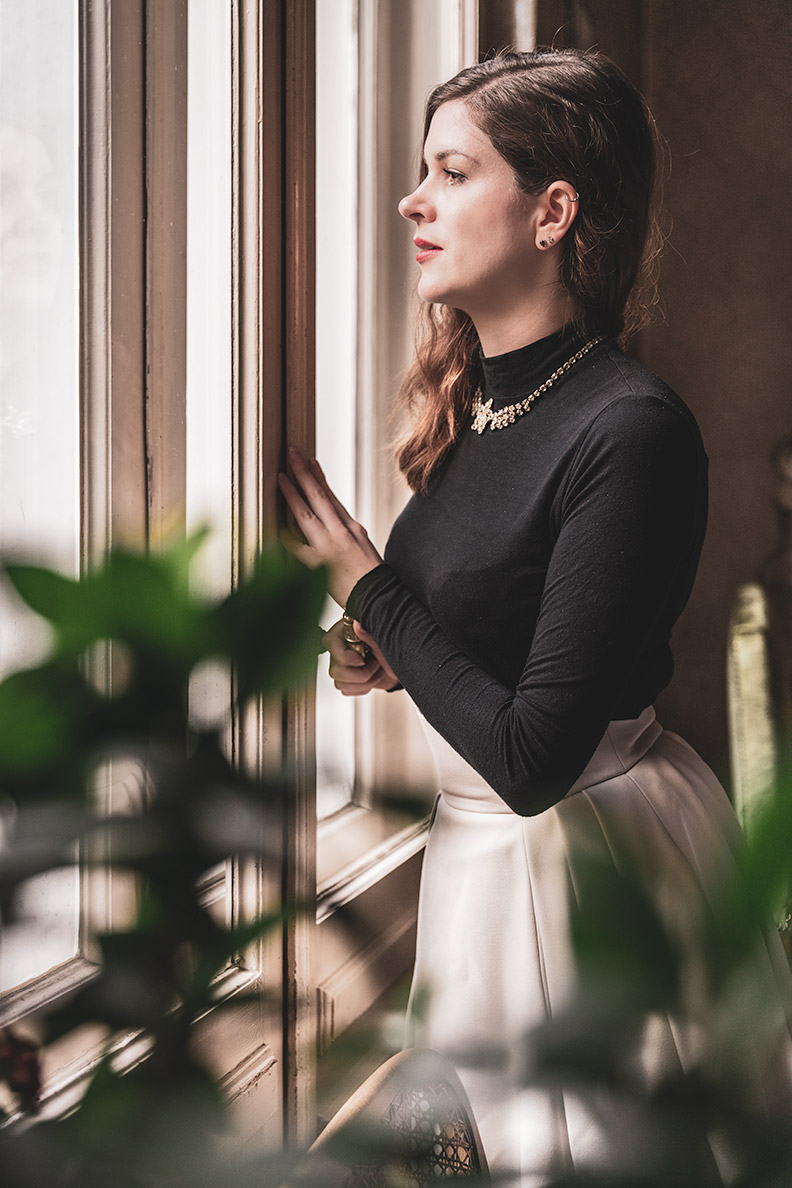 When the night was a bit too short, it is best to make the next day a relaxed one. And what would be better than waking up in a comfy hotel bed, going to breakfast afterwards and knowing you don't have to do the dishes nor the bed. 😉
My outfit for such a relaxed day is subtle but chic. I am wearing a black turtleneck sweater, a sparkly necklace from the 1930s, as well as beige skirt by Ginger Jackie.
Outfit Details:
Turtleneck sweater: similar here*
Skirt: Ginger Jackie
Pumps: Peter Kaiser*
Nylon stockings: La Dame de France
Necklace: Vintage, similar here*
*Affiliate links

---