After the horrible flood on day eleven, we were super happy that summer came back on our second last day of vacation. I took advantage of the weather and put on another lovely summer dress.
Day 12: A Walk at the Yacht Harbour with "Cheryl" by Dolly and Dotty
Day twelve started with rain, however, in the early afternoon the sun came out. This, of course, raised my spirits. As we decided to go out for a long walk at the yacht harbour, I chose comfy wedges by Miss L-Fire. My wonderful summery retro dress "Cheryl" by Dolly and Dotty looks good as well beside all those luxurious yachts, doesn't it? It's hard to believe that the dress is regularly priced at only about 40 pounds. At the moment, it is on sale, and even cheaper!
I like to team such budget friendly dresses with luxurious accessories. This upgrades an outfit immediatly, in my opinion. In this case, my accessories of choice are my favourite sunglasses by Miu Miu. Tropical earrings by Glitter Paradise as well as a vintage straw handbag finish the outfit. As you can see, glamour doesn't have to be expensive.
PS: I actually planned to show you two outfits in this style diary post; a day and an evening look. But unfortunately, we had another heavy thunderstrom in the evening so we decided it would be better to stay at home.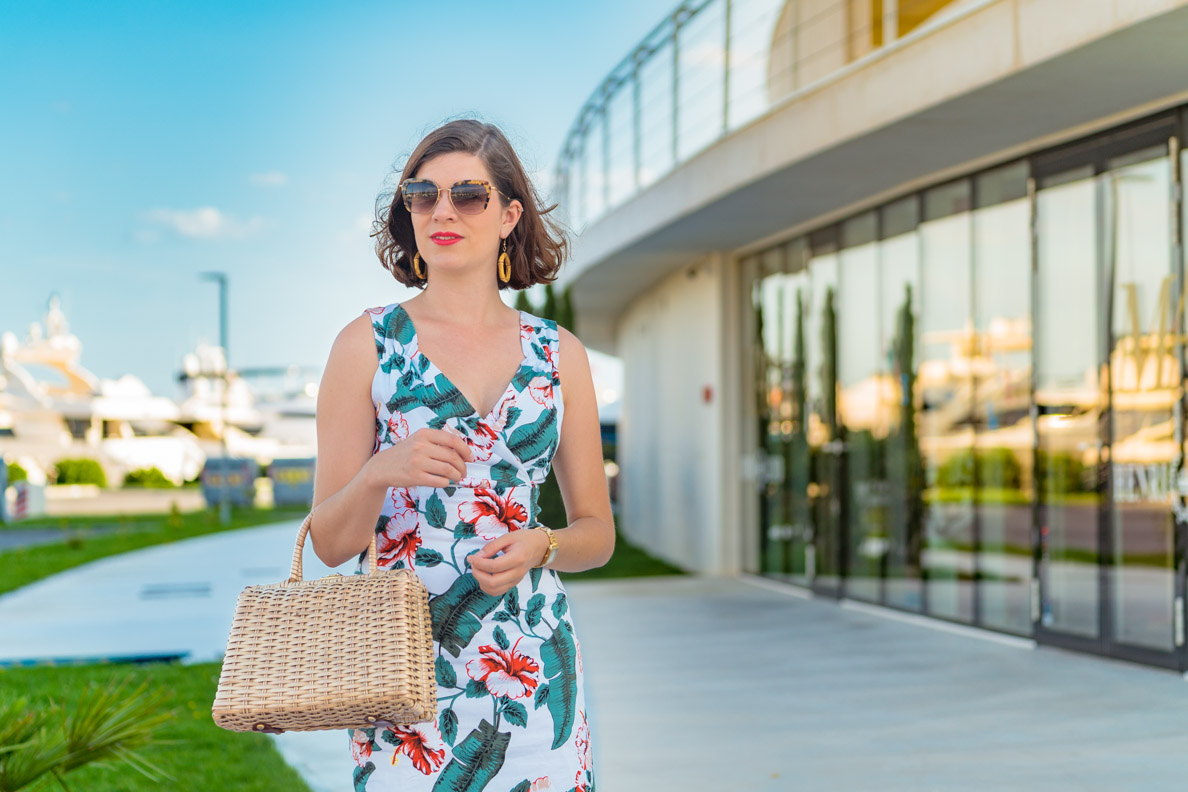 ---
An Outfit between Budget and Glamour- the Details:
Dress "Cheryl": c/o Dolly and Dotty
Earrings: Glitter Paradise
Sunglasses: Miu Miu
Shoes: Miss L-Fire
Handbag: Vintage