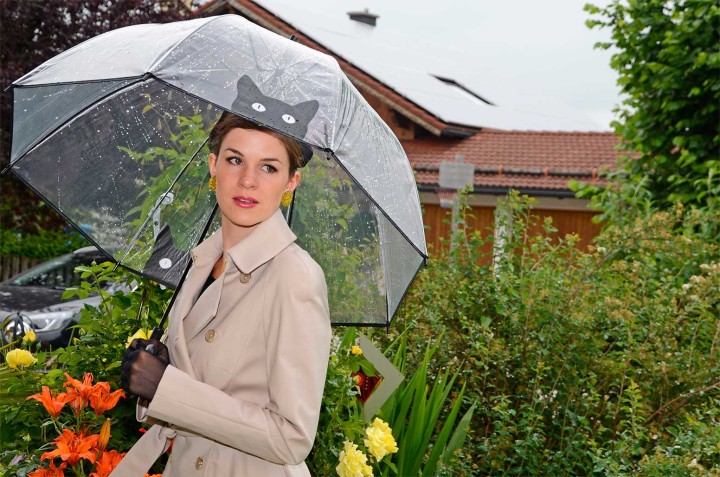 Wet clothes and frizzy hair – no, I don't like rain. But a funny umbrella brightens up the rainiest day. And the "It's Raining Cats" umbrella I bought at TopVintage really is such a piece. As you can imagine (if not: my name is RetroCat ;-)), I love cats so the cat print is just perfect for me.
A transparent Umbrella with Cat-Print
I always wanted a transparent umbrella and this one is extraordinary cute. It is, however, not made for very stormy days. And although the umbrella costs around 18 Euro, which is a little bit expensive in my opinion, I'm really happy I bought it. Now I want to show you some outfit ideas with this umbrella – no matter if in combination with a summer retro outfit, a trench coat and rubber boots or in the style of Marry Poppins, the umbrella always looks super stylish.
You can shop the umbrella here, if you like dogs more, it is also available with a dog print. Just in case you also need some cute rubber boots, I recommend these.
You will find more pictures of this cute umbrella here and here.
By the way: If you are a person who really dislikes rain, check out my list with ten things that make happy on rainy days.
Stylish retro Outfits with a cute Umbrella