Fall is definitely my favourite season. Beside the cooler temperatures I also love the colourful leaves, and elegant fashion. Glamorous fabrics, as well as classy cuts are on top of my shopping list for autumn. In this blog post, I show you my ten must-haves for the Golden Season.
---
1. Long Gloves
I wear gloves all year long, but while I chose light fabrics in summer I'm happy to wear my long nylon and leather ones during autumn and winter. A wonderful example are the long nylon gloves by Secrets in Lace which you can shop here.
---
2. Elegant Capes
A cape always looks elegant and ladylike, especially in combination with the long gloves I mentioned before. I bought a wonderful cape last year at Vont 50′ but this one
looks beautiful as well.
---
3. A beautiful Coat
At the lastest when snow falls, a cape might be too cold. This is the time when I put my Hell Bunny coat with fake fur collar on wich I already showed you here. This year, I want to buy a new one, maybe this.
---
4. Pretty retro Boots
In early fall one can wear pumps, but when it gets colder outside I love to wear my favourtie boots "Rosie Lea" by Irregular Choice; find similar here.
---
5. Cute Rubber Boots
It's raining a lot in autumn here in Germany so cute rubber boots are definitely a good investment. You can shop them here.
---
6. A stylish Umbrella
No rain outfit is complete without an umbrella. I bought mine at TopVintage. Read a full review here.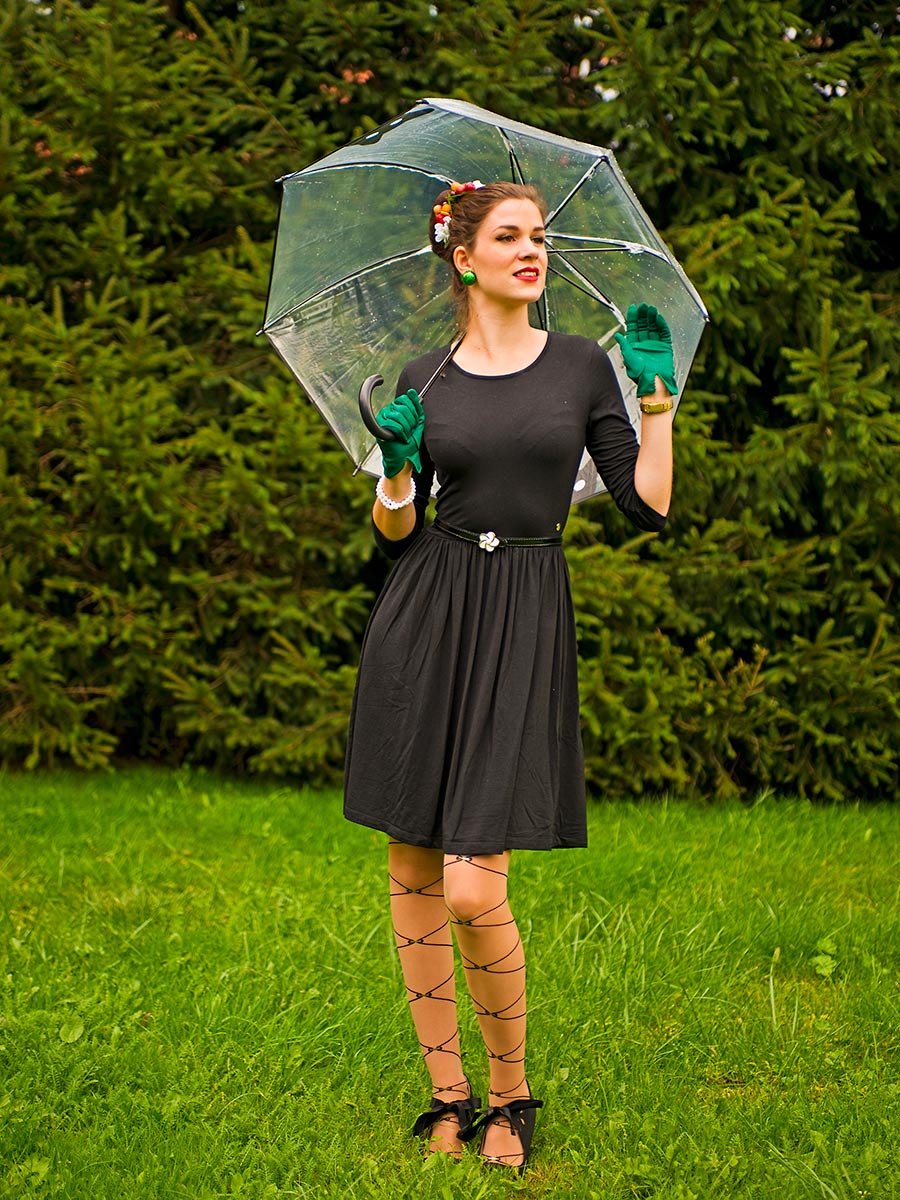 ---
7. A cozy Cashmere Sweater
On rainy days I love staying at home and drinking lots of tea. A beautiful cashmere pullover keeps me warm and looks good which is perfect if some rings the bell or you have to go out. 😉 What about this beautiful jumper in light pink?
---
8. Accessories for Fall
Another must-have for fall are gorgeous accessories. You will find beautiful jewelery at Glitter Paradise (read more here) and matching hair flowers at Sophisticated Lady (read more here).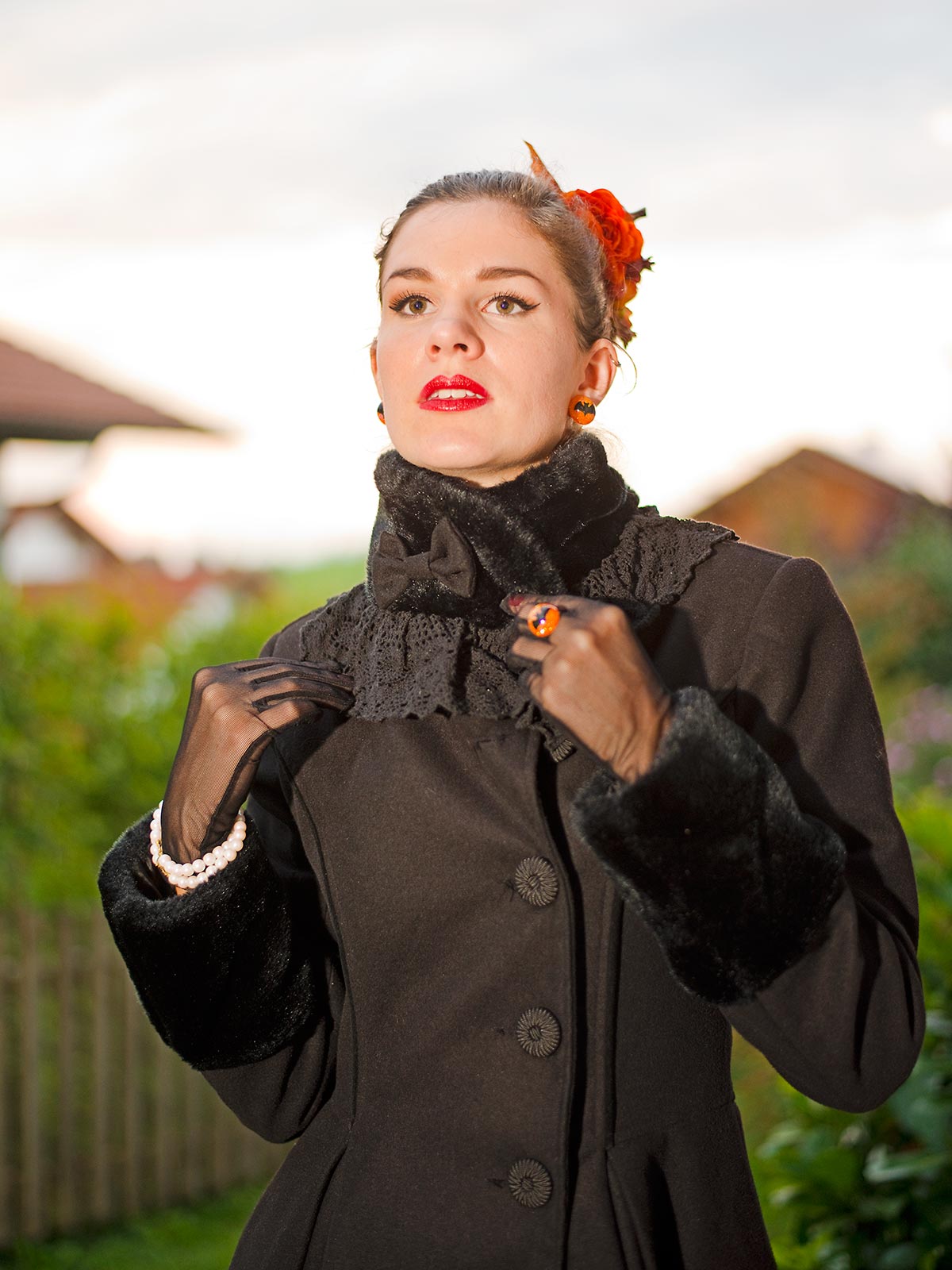 ---
9. Whool and Corduroy Skirts
On cool autumn days, skirts made of whool or corduroy are perfect to keep you warm while looking stylish. You will find inspiration in this and this blog post.
---
10. Classy Nylon Stockings
I wear nylon stockings all year long, but for different reason: In summer they mainly finish my vintage outfits, while in fall they keep my legs warm. You will find wonderful stockings at Secrets in Lace for example.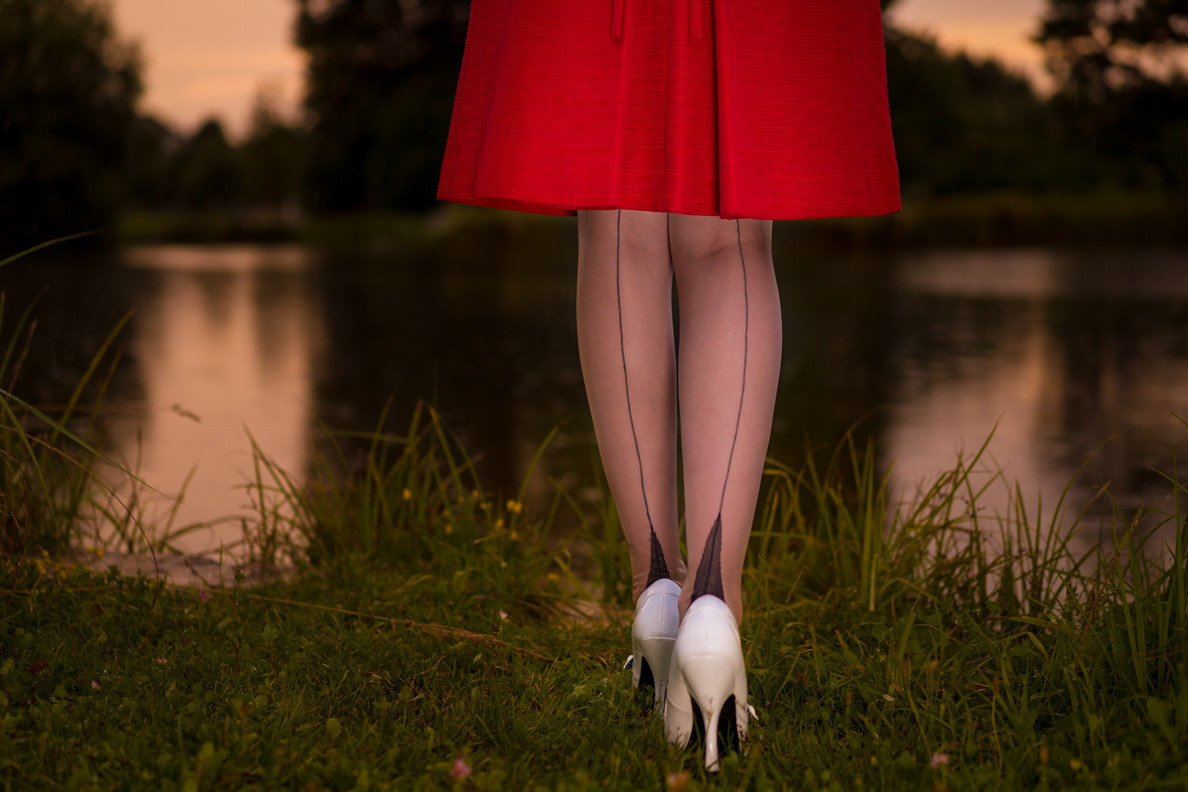 ---
What are your must-haves for fall? Leave me a comment below if you want.