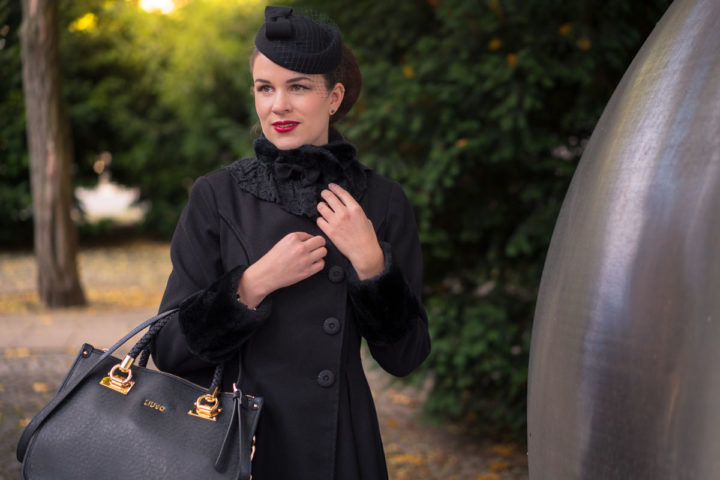 Do you remember my Style Diary posts from Croatia? During my summer vacation I shared my daily "ootds". Since I got a lot of questions lately on what I wear on "normal" days, this is the perfect time to continue with my Style Diary articles. Even though not to the extend as I did it during my vacation. This time, I show you my outfits I wore for a weekend in my lovely hometown Munich.
---
A warm retro Coat by Hell Bunny and black Accessories
Since warm temperatures are definitely passé now, I decided to take my beloved black Hell Bunny coat, which I already introduced to you here, out of my closet. This was the look I wore to visit the boutique Maison Chi Chi in Munich and have a look at the new Grünten Mode collection. Read everything here.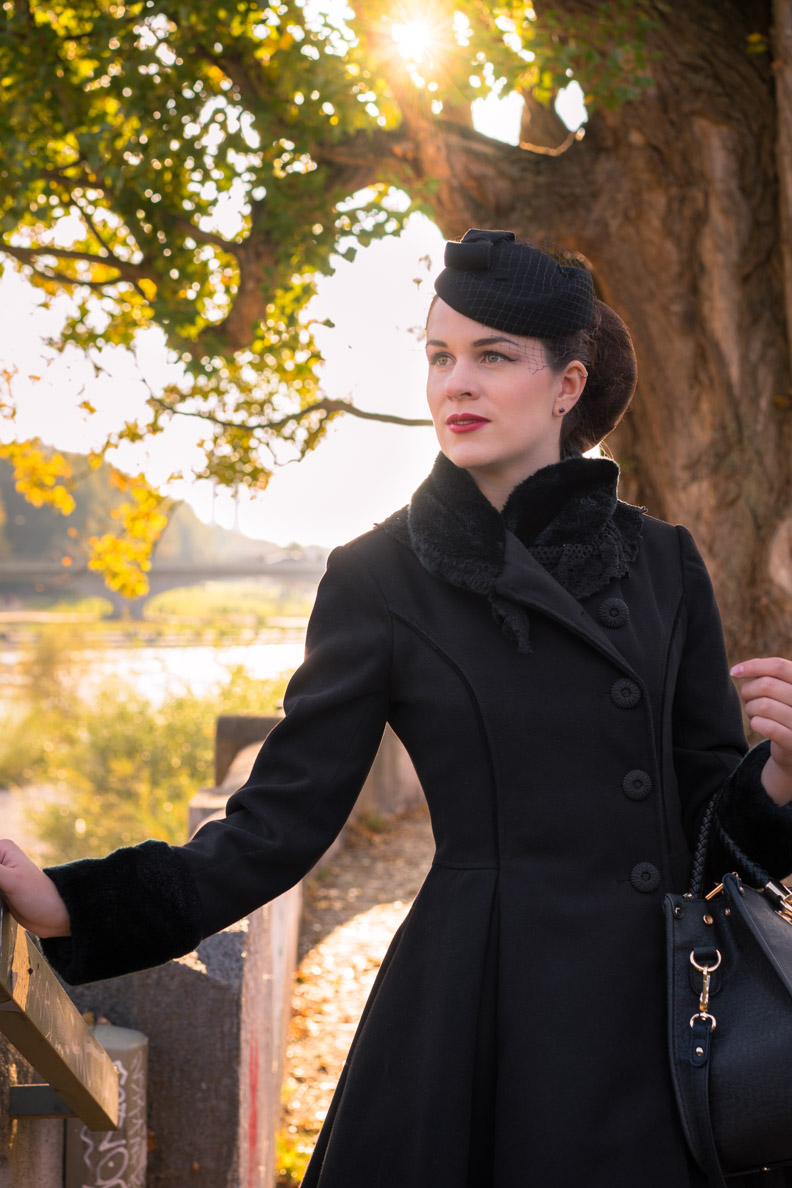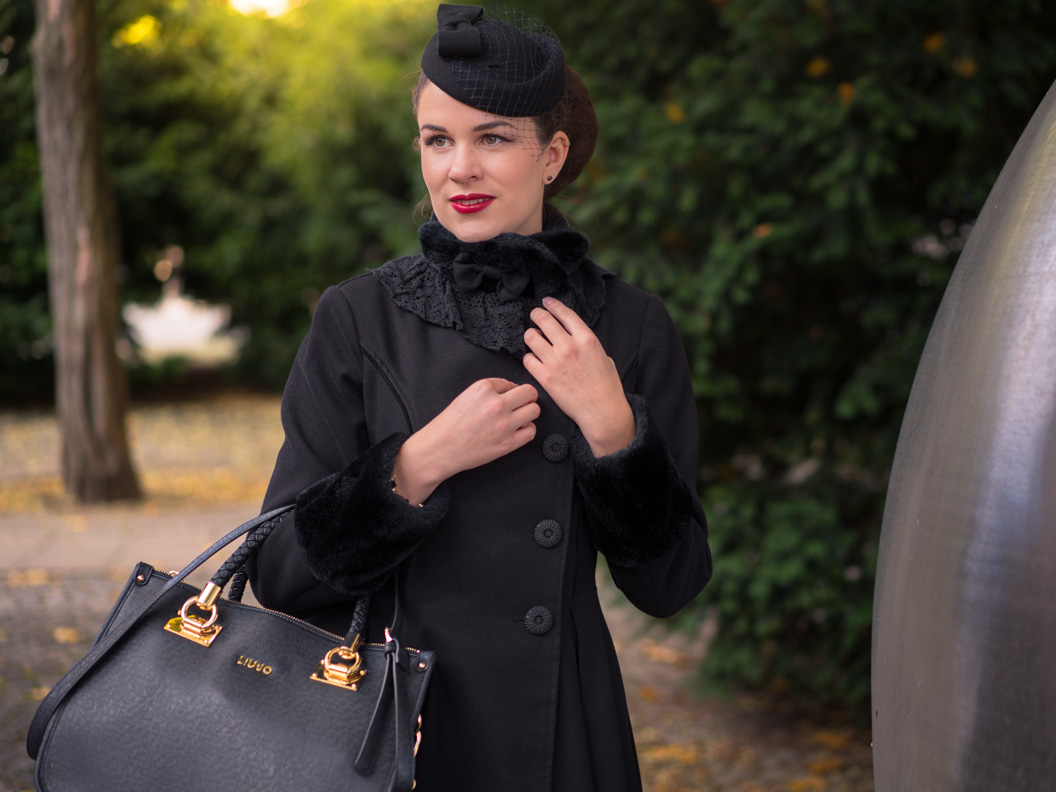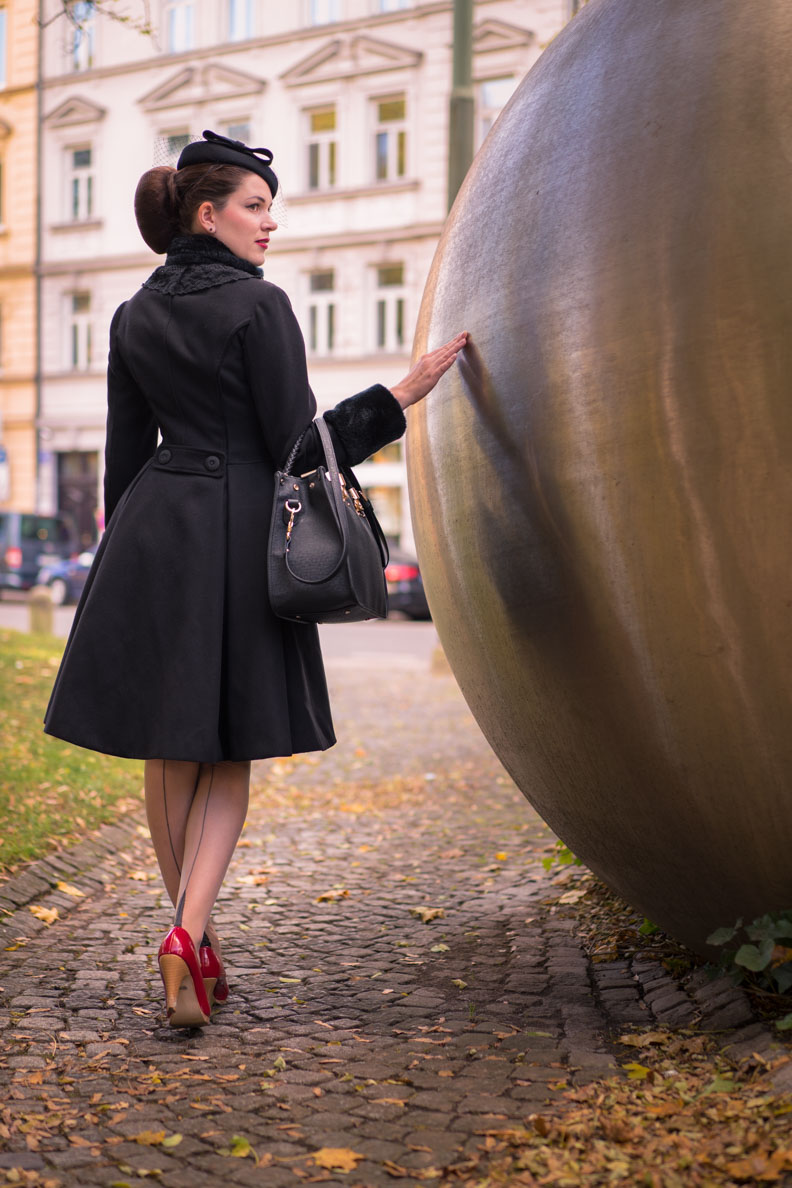 Retro coat: Hell Bunny
Stockings*: Secrets in Lace Europe
Hat: Collectif Clothing
Handbag: Liu Jo
Shoes: Buffalo Girl
 (similar here
)
---
A red Polka-Dot Dress by BlackButterfly
The pretty red and white day dress by BlackButterfly really is amazing. This is why I'm going to show you "Sabrina" in an extra outfit post, soon. Here you can see how I styled it for a cozy but stylish Sunday. PS: Normally I don't wear my red pumps on the couch, but my cozy pink socks don't look very stylish in pictures. 😉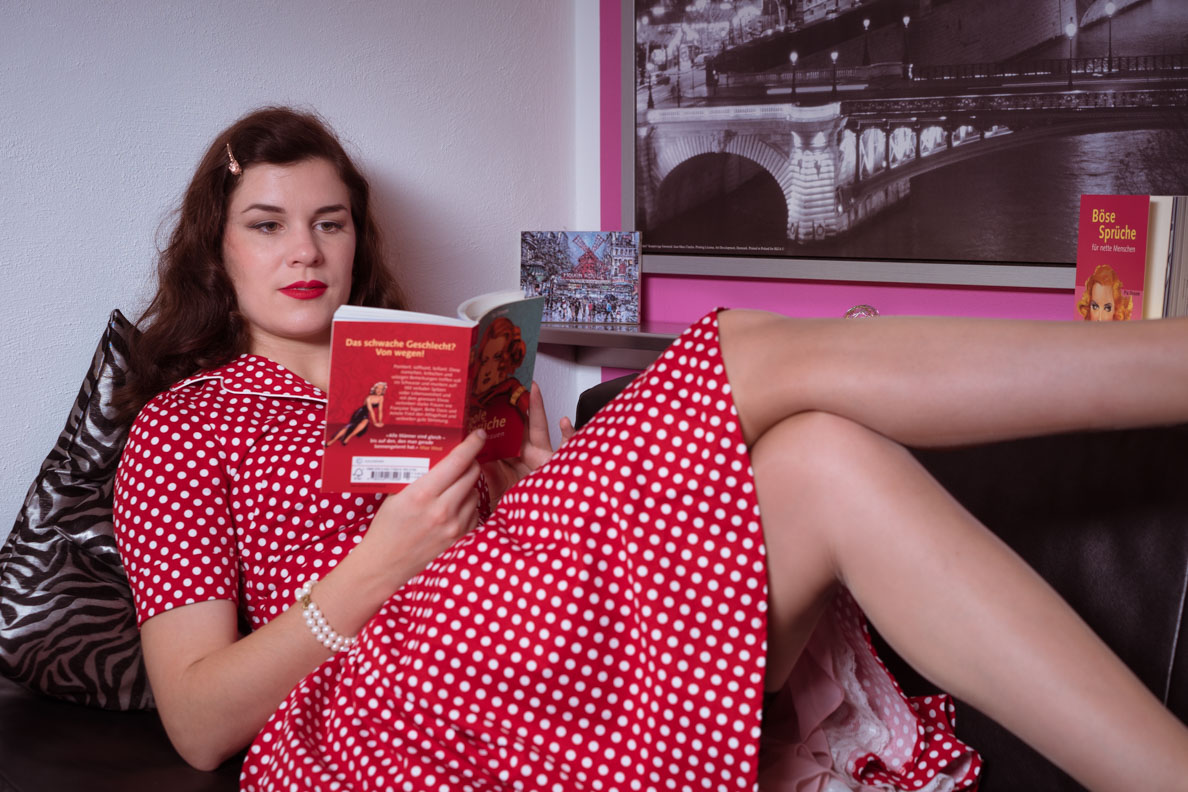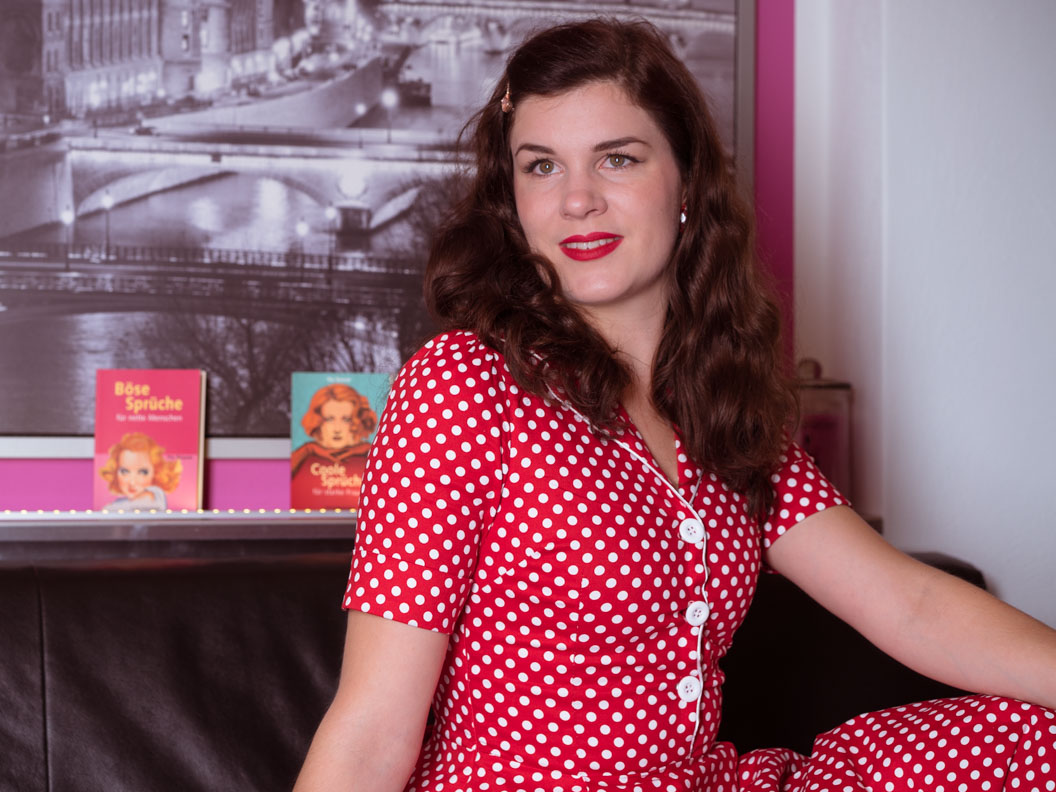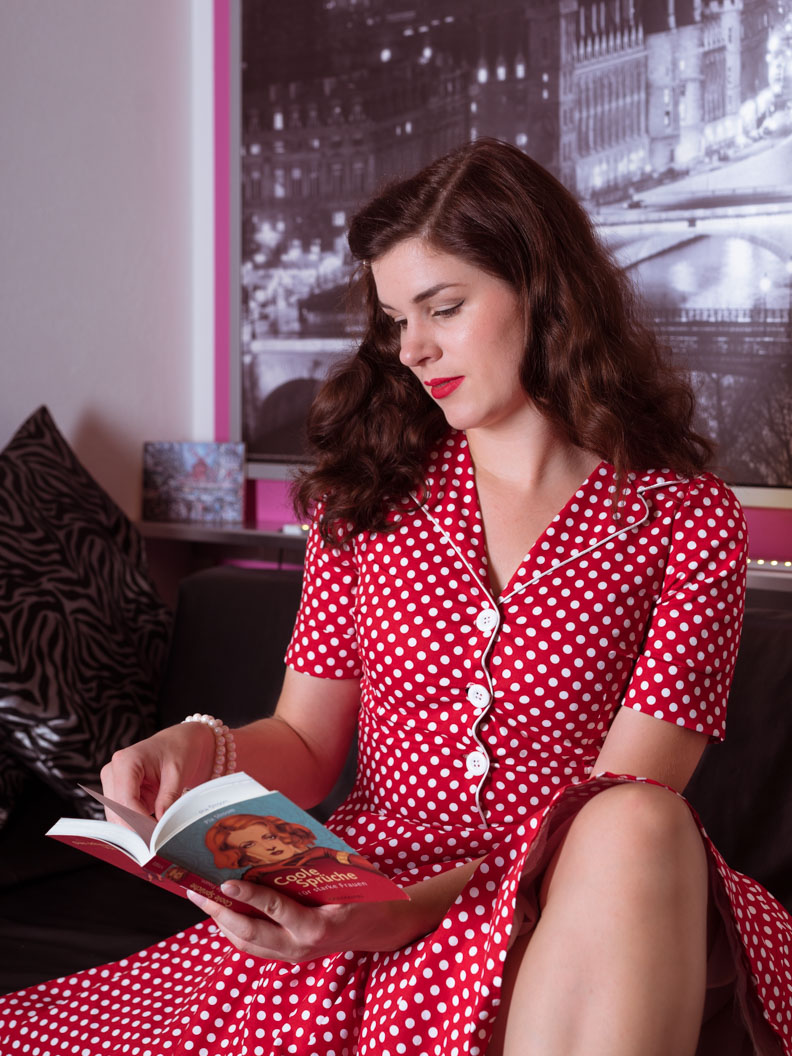 Dress*: BlackButterfly
Stockings*: Secrets in Lace Europe
Earrings: Glitter Paradise
Shoes: Buffalo Girl (similar here
)
Petticoat: Vintage (similar here
)
Hair clip: Revival Retro
*PR Sample