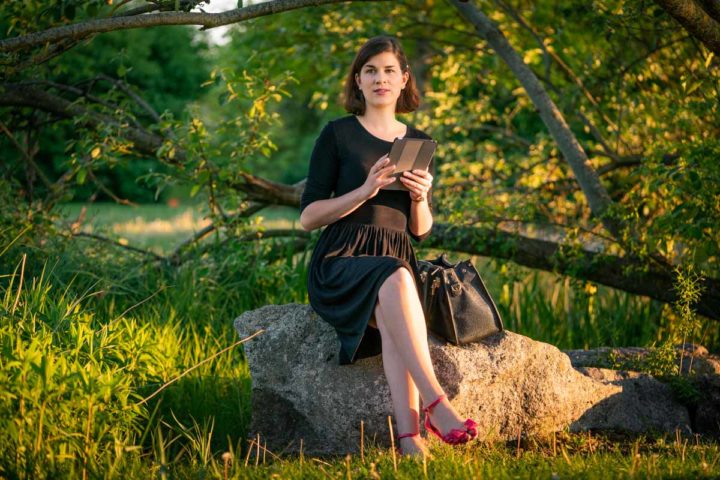 As a student and blogger, I work from home most of the time. The advantage: I can do my work whenever I want. And I don't have to think about dresscodes. However, exactly this freedom can betray one into staying in bed until noon, enjoying the sun instead of working, or reading a book on the couch. I found out, that noone cares when I'm wearing sweatpant the whole day long, however, I'm much more productive when I pull myself together. Nevertheless, my homeoffice outfit (a few years ago we would have called it house dress, I guess ;-)) has to fulfil some prerequistes: It has to be super comy, but should still look good enough that I'm able to take out the rubbish or run errands. The solution are jersey dresses! They never crinkle, feel super light, are very comfy, but still look nice. In this blogpost, I'm going to show you what I wear when I'm working from home, or go to the library to learn for university.
How to wear Jersey Dresses
A colour that is always a good idea is black. A black jersey dress looks sublte but still elegant and is super easy to team. This is why a black jersey dress is the base of my relaxed daytime outfit. When I'm at home, I usually don't wear accessories. If I go out, I wear a golden watch and simple earrings. When you have to rund errands, it's best to wear flats. I, for example, love my pink sandals, as they are super comfy and add that great pop of colour to the look. Unfortunately, they are no longer available, but you will find similar ones here.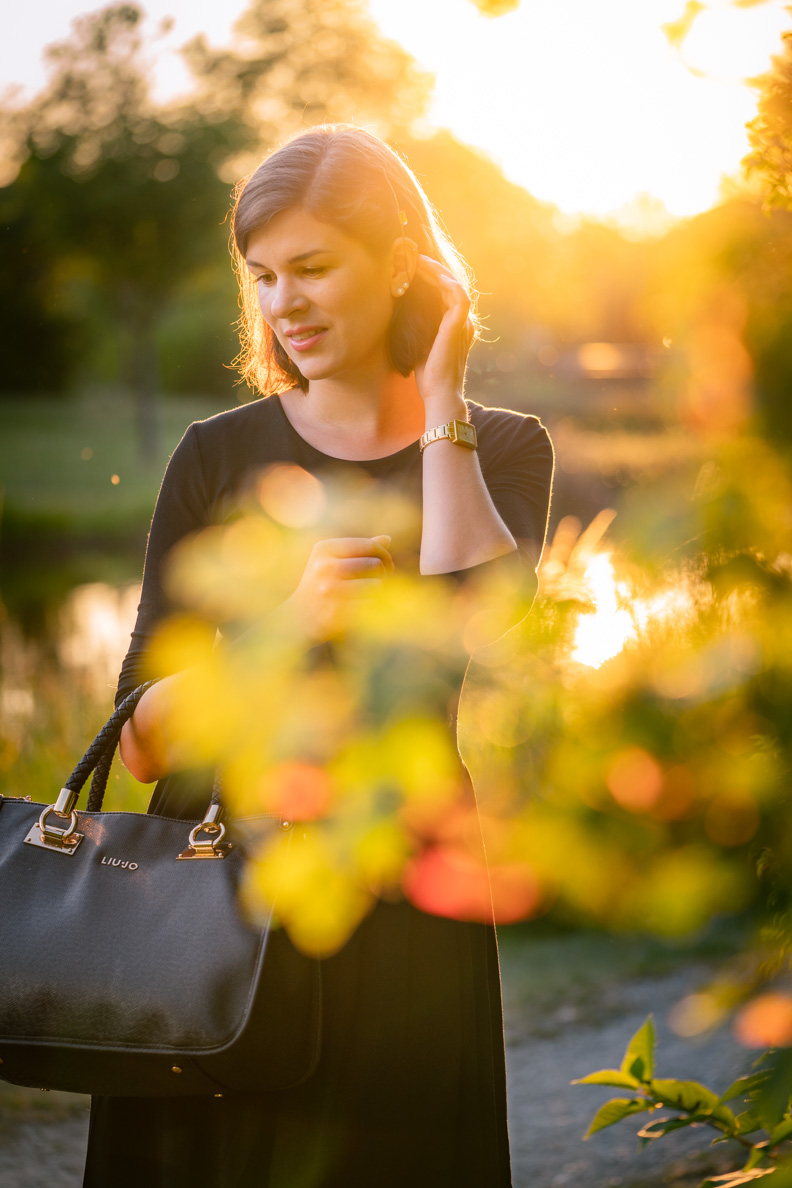 Sometimes, especially when the weather is good, I also like to pack my tablet and laptop into a huge handbag (mine is by Liu Jo, you can shop it here for example) and go to the park or a café to learn or work. This outfit is also perfect for a day in the library. And when it's getting colder outside, I simply wear tights and a cardigan. This time, I went for a pink one, you will find a similar one here. And the best: If I want to go for a walk after working and learning, I don't have to change the outfit, as it's already comfortable but looks still good enough to go outside. 😉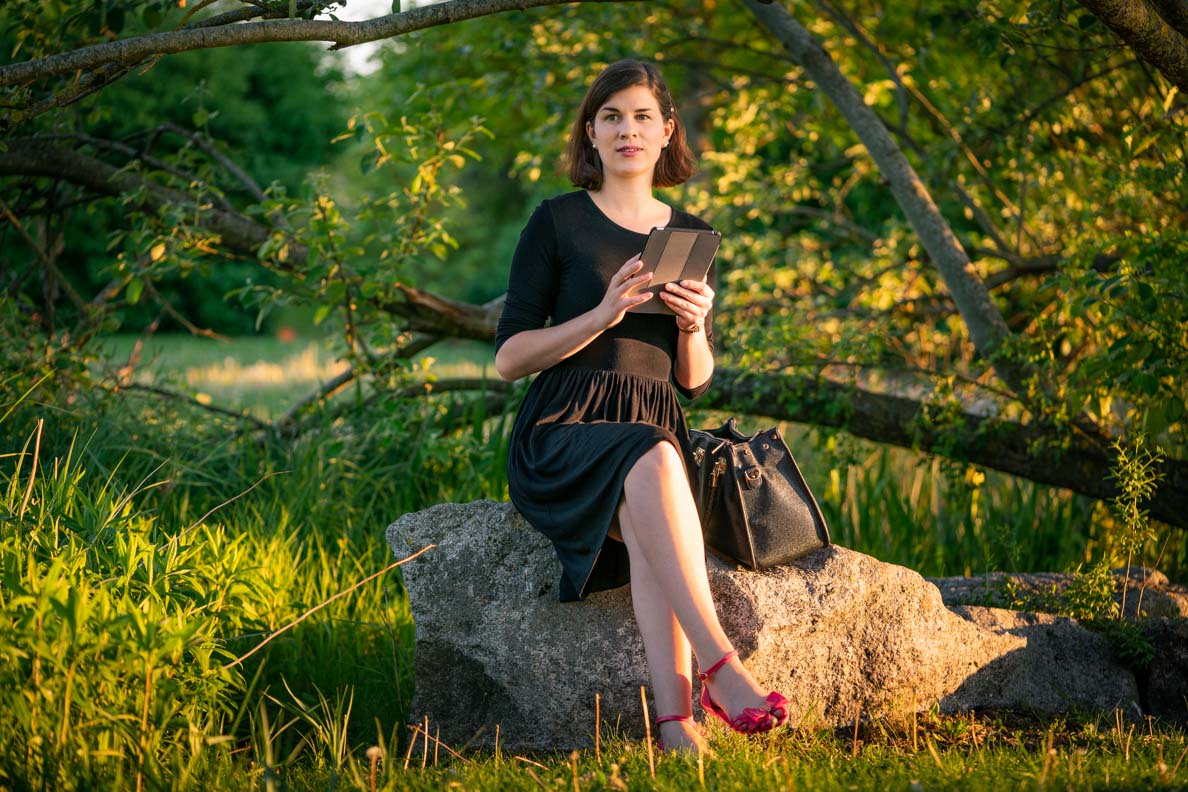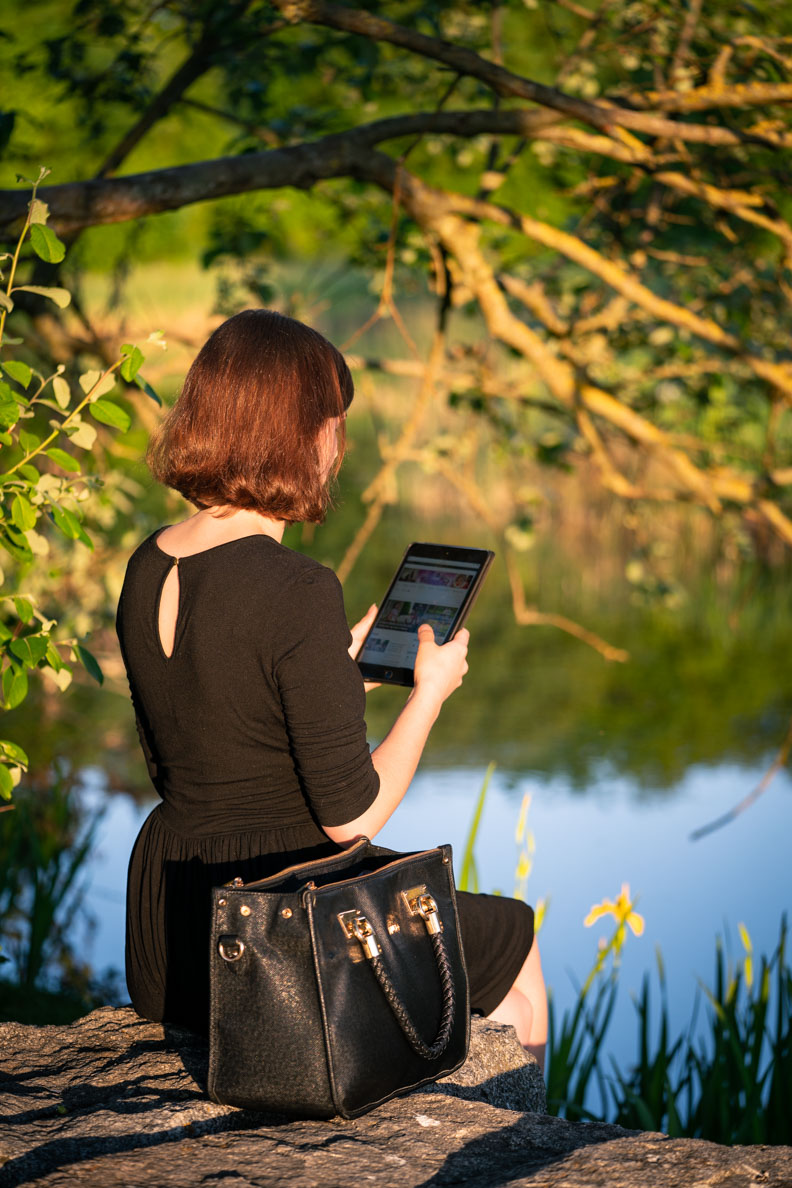 ---
My Makeup for a Day in the Homeoffice
When I'm going to stay at home all day long, I usually don't wear makeup. I only use the Dior Addict Lip Sugar Scrub to nourish my lips. This product also adds a little bit of colour to the lips. If I have to go out, I like to use a bit of mascara and eyebrow powder, but I normally skip the foundation. Yet, when I want to wear something on my skin, I go for the CC Cream by Chanel. Another way to bring this simple makeup to the next level is to use a pretty lipstick. In the photos, I'm wearing the pink Dior Addict Lipstick in "Fuchsia Twist".
---
Makeup Details:

---
And now, I'm curious. What are you wearing when you are spending the day at home? Comfortable house dresses? Sweatpants or simply your "normal clothes"?
---
*The German version of this blogpost is in collaboration with the online shop Planet Sports. But I've always wanted to show you what I wear when I'm at home (especially as I receive a lot of questions on this topic). So I decided to publish a similar outfitpost in English as well. 😉