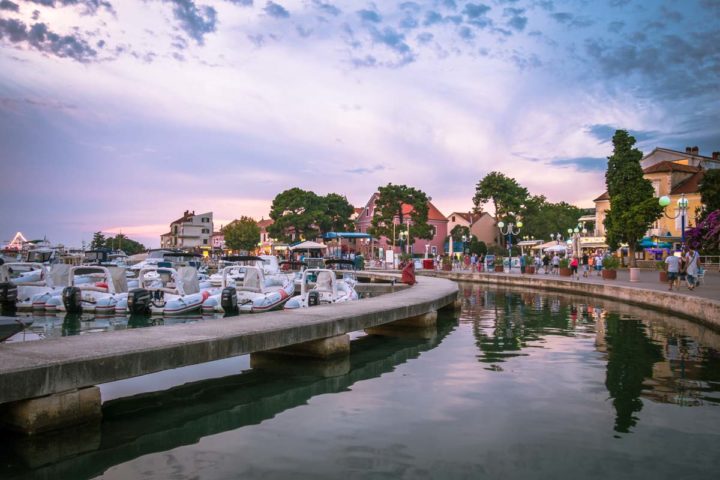 Delicious restaurants, many bars, a cute harbour, and amazing sunsets – the city Biograd na Moru in North Dalmatia/Croatia is definitely worth visiting. In this blog post, I show you the most beautiful places, the best restaurants, and what you shouldn't miss when in this city.
---
1. The beautiful Harbour in the Heart of Biograd
At the harbour, one can watch the amazing sunset or just walk up and down. If you are more seaworthy than I, you can also start a boat tour to the Kornati National Park from there.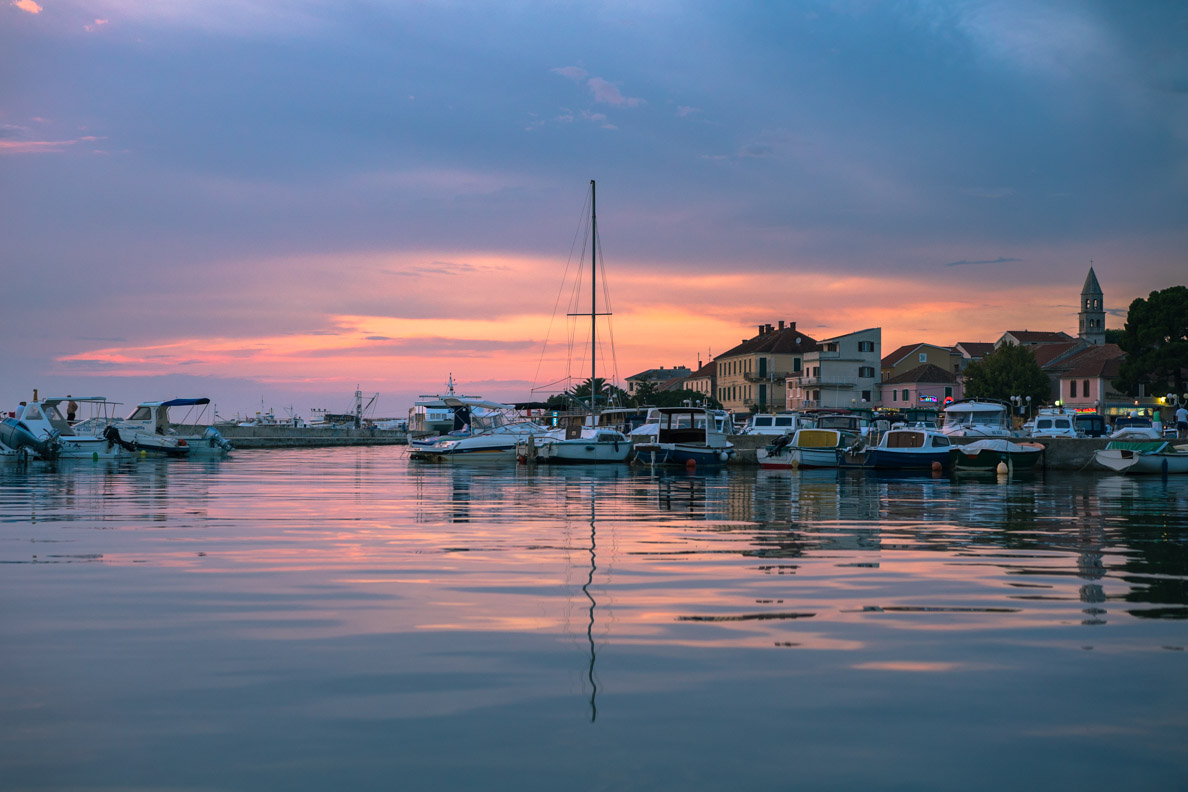 ---
2. The best Photo Location in Biograd
If you like nautical looks as much as I do, you shouldn't miss to take photos at the huge anchor directly at the harbour. By the way: You will find all outfit details in my style diary.
---
3. Europa – the best Restaurant in Biograd
Of course we haven't been in every single restaurant in Biograd, but we visited quite a lot. Our favourite  one is the restaurant Europa. Beside the most delicous homemade noodles they offer yummy soups, burgers, and Croatian specialities. I also felt in love with the colourful and kitschy interior.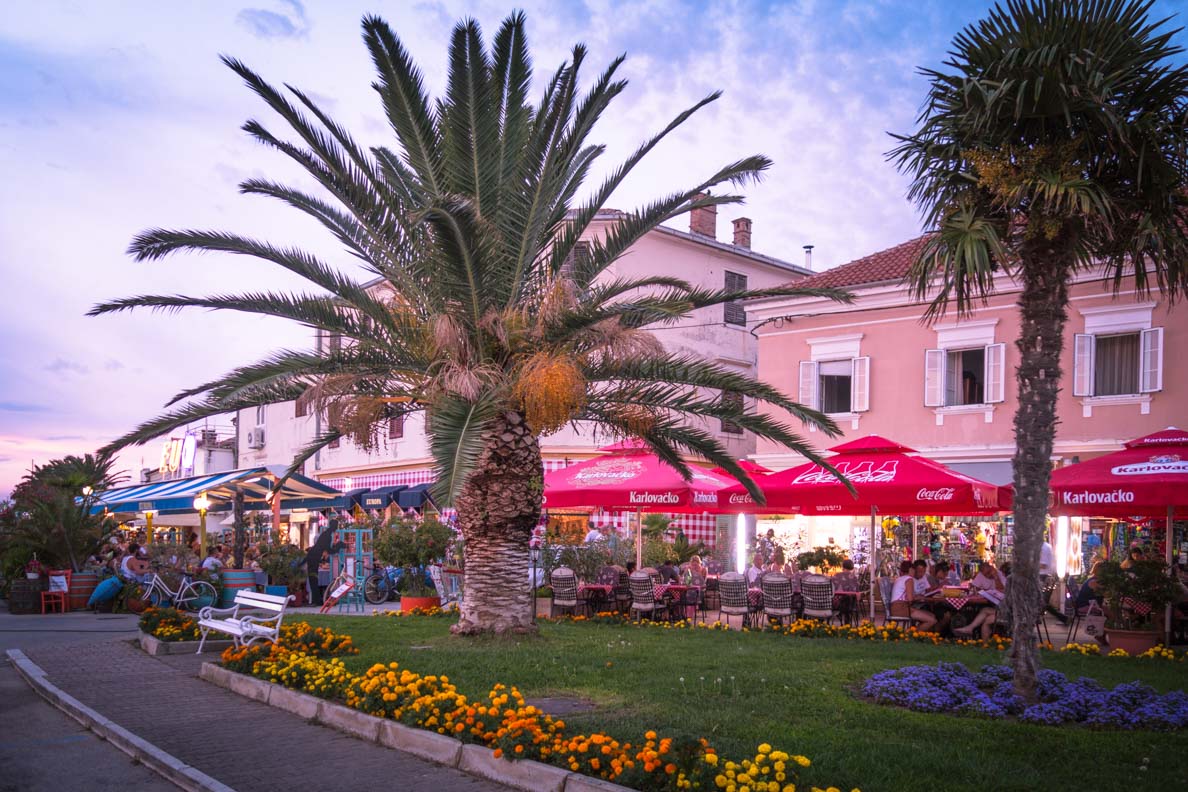 ---
4. Pino Pinguino – the most delicious Ice-Cream in Biograd
When it comes to ice-cream, I almost always choose "Stracciatella". This one is really delicious at Pino Pinguino, but "Dark Chocolate", the sort my boyfriend chose, was even better.
---
5. The best Drinks in Biograd
To be honest: I haven't been in every bar. There are so many, that I would have been totally drunken if I had tried them all. Therefore my recommendation ist to try them by yourself. What I can tell you is that you should definitely try the delicious spiral potatos. 😉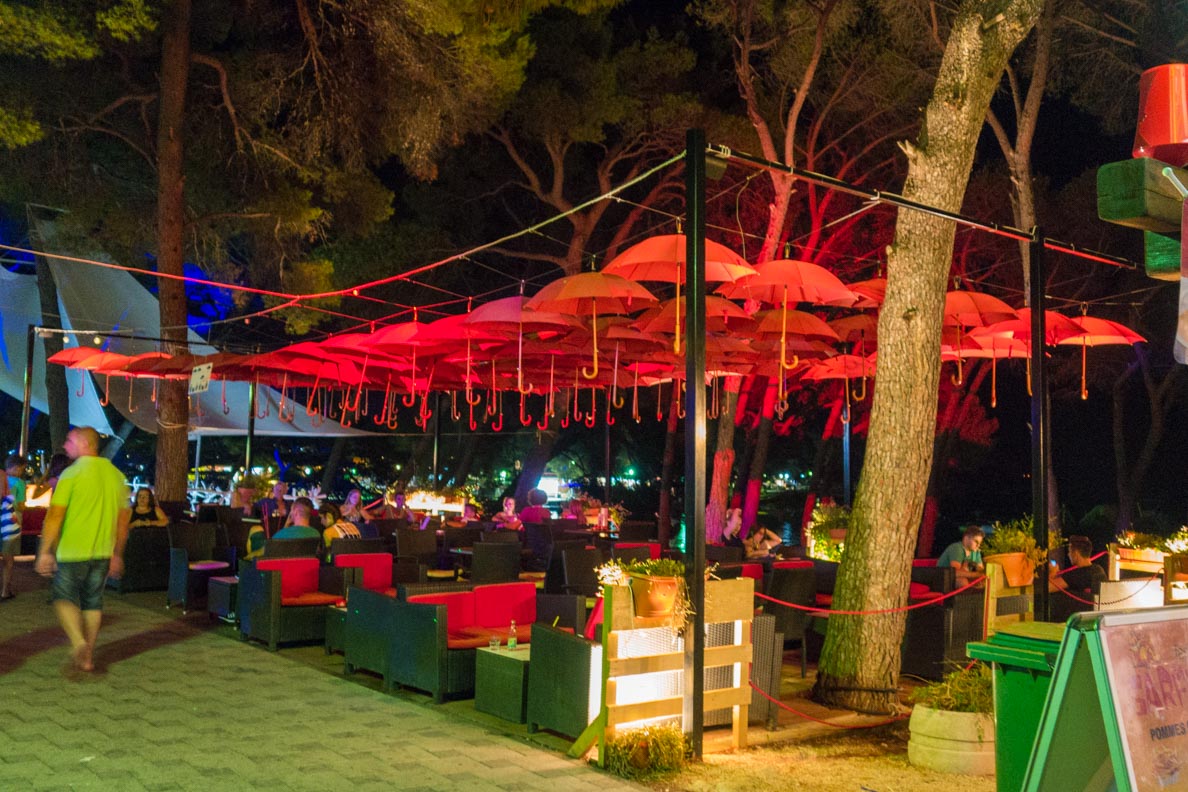 ---
6. The colourful Beach Promenade
Bouncy castles, booths, and lots of yummy snacks – the colourful beach promenade offers something for everyone. If you don't want food or drinks, it's also a perfect place to finish the day with a evening walk.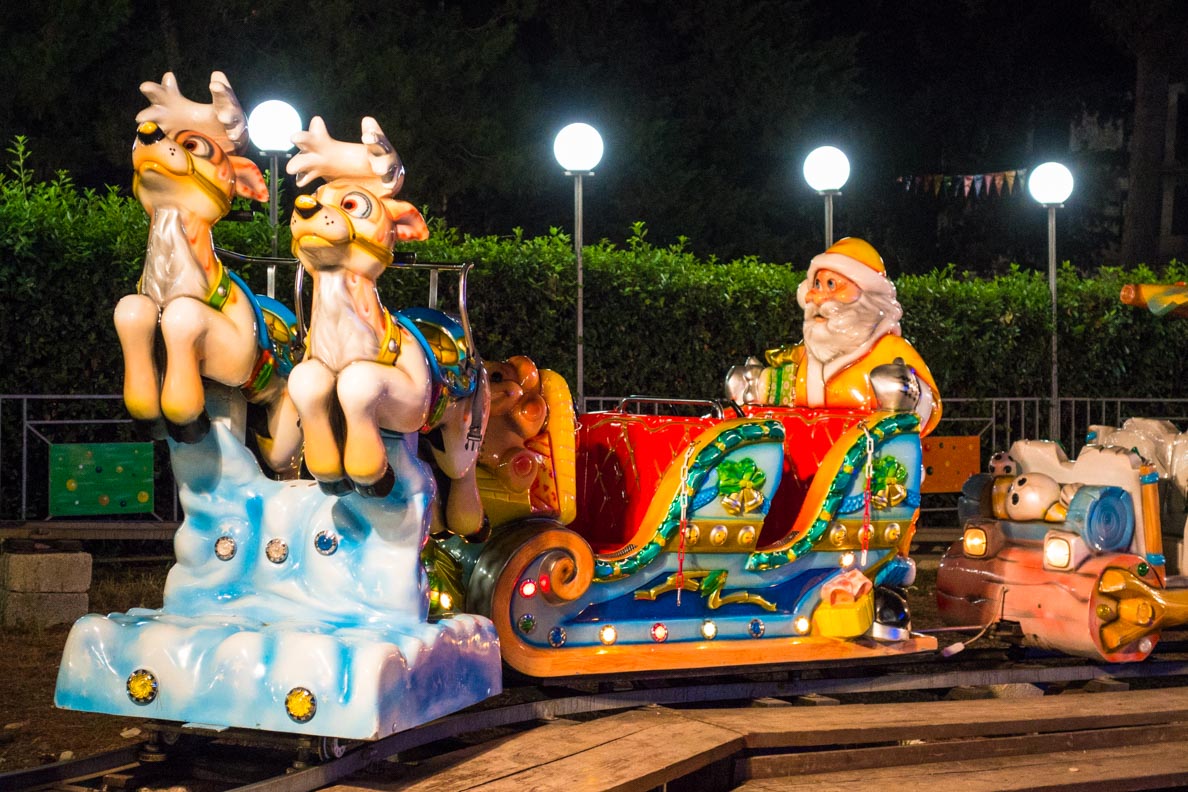 Find more tips and photos from Croatia here.