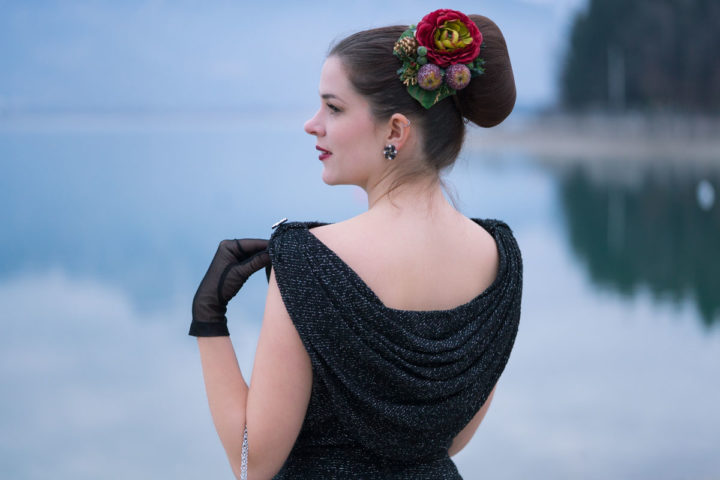 In everyday life, I normally wear reproductions. They are most of the time easier to clean and replace. However, I'm also a passionate collector of true vintage pieces from the 40s to 50s which I love to wear for special occasions and festivities. With a vintage dress one can be sure that there won't be any other lady with the same garment, moreover, it's also a sign against fast fashion and mass production. This is why I'm going to wear a 50s dress for Christmas, just as I did last year.
Festive Vintage Fashion for a glamorous Christmas Party
I bought the dress from the privat collection of Nina, shop owner of  Maison Chi Chi Vintage. It really was love at first sight and the dress fits perfectly. The tight cut emphasizes the curves while the cowl-neck at the back is a real show-stopper.
Even some of my accessories are true vintage pieces. In the pictures I'm wearing a silver handbag from the 50s which goes very well with the dress. Furthermore, I chose a vintage brooch and earrings I found at a second hand shop.
Classy nylon stockings and gloves by Secrets in Lace as well as an amazing hairflower by Sophisticated Lady Hairflowers finish the Christmassy vintage look. Since it's very cold outside, I teamed the dress with an elegant black jacket which I already wore here.
PS: Searching for a vintage dress with a very specific cut or in a given colour is normally really hard. It's much easier to just browse your favourite stores for unique vintage garments. In my list with shopping tips, I tell you where I love to buy my clothes.
The location this time was the Forggensee in the very South of Bavaria. As I already told you in this blog post, the lake is almost empty during fall and winter. With the alps in the background, the scenery is simply amazing. If you are interested in how this wonderful place looks in summer, check out this article.
---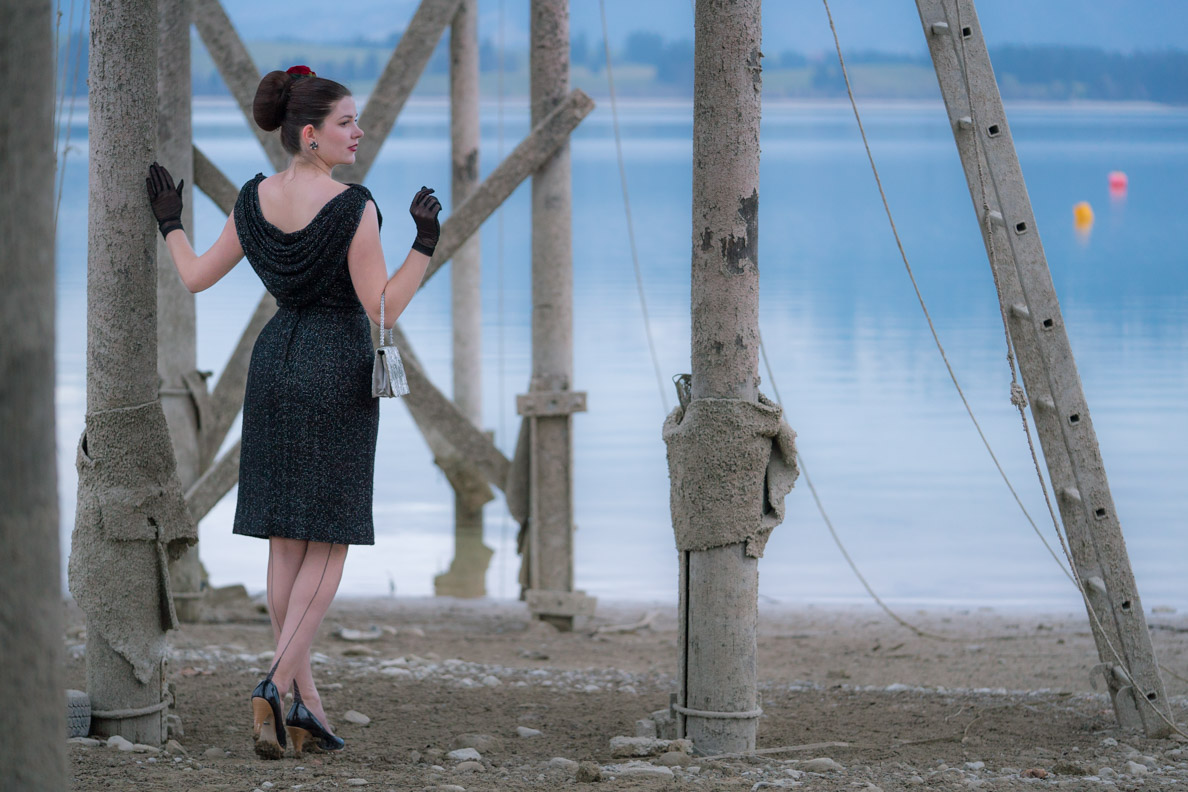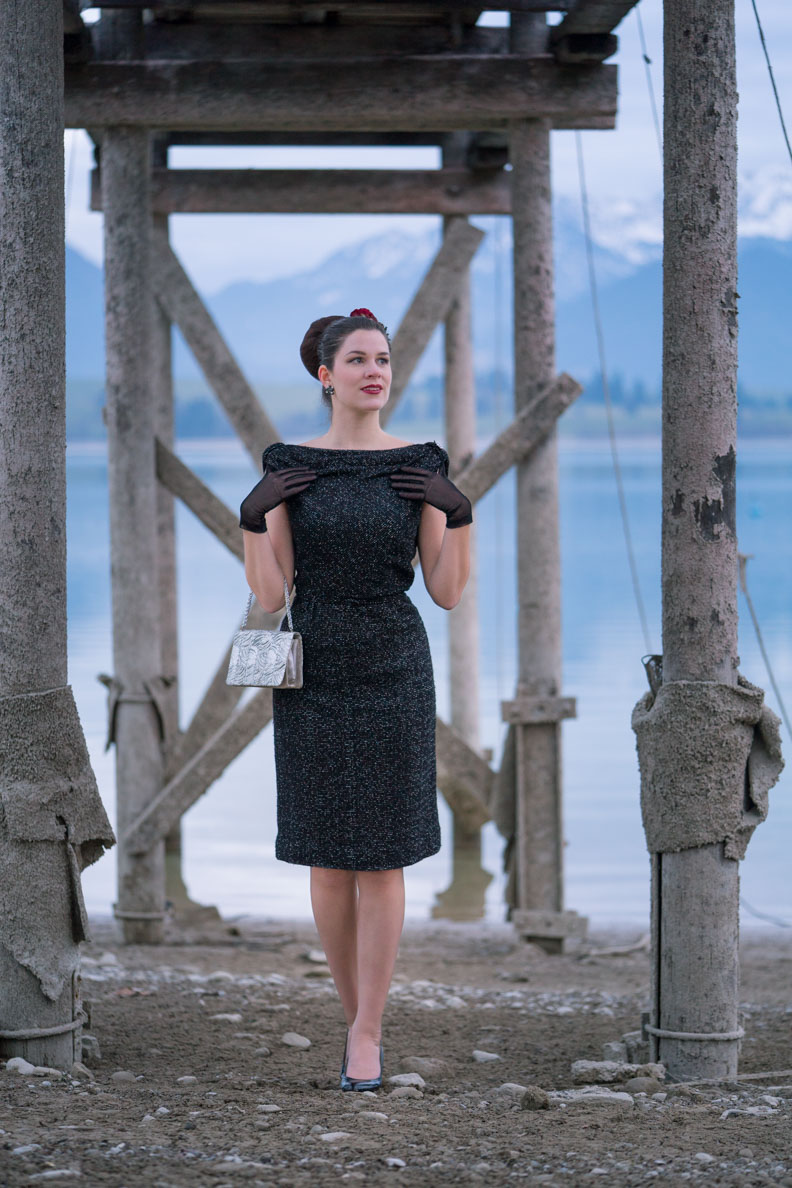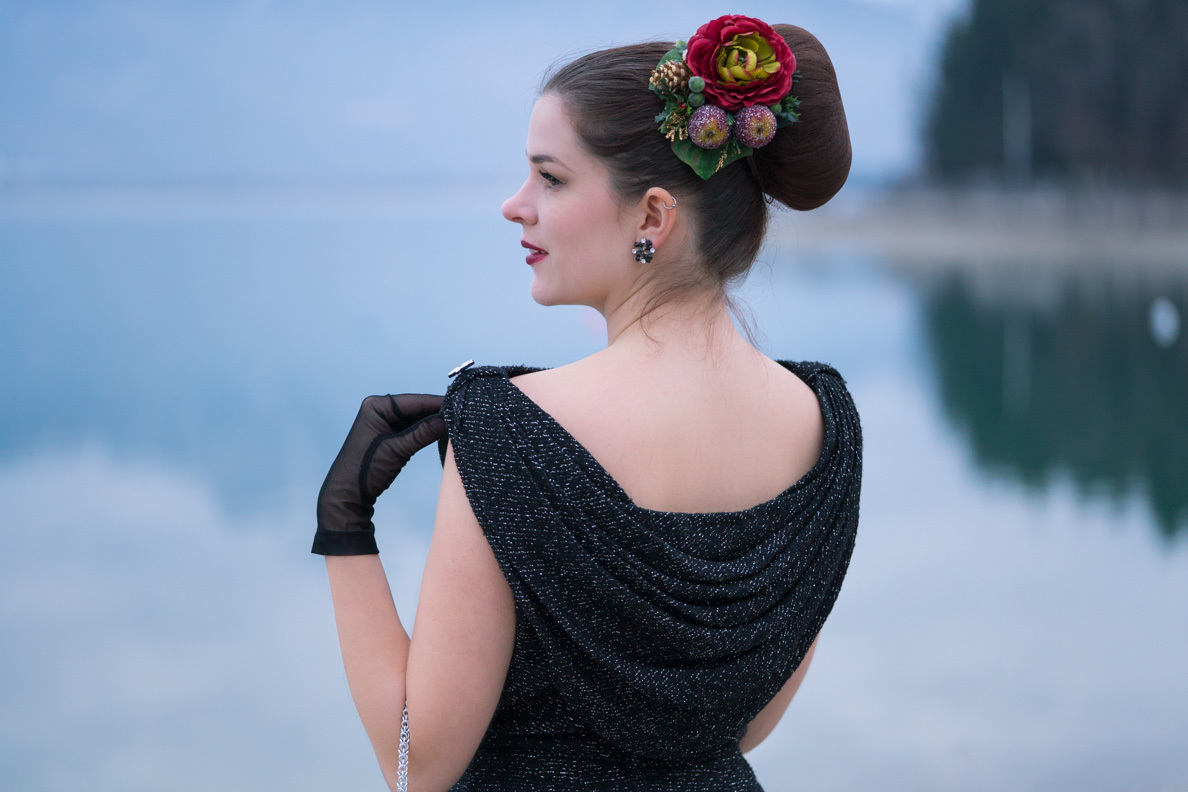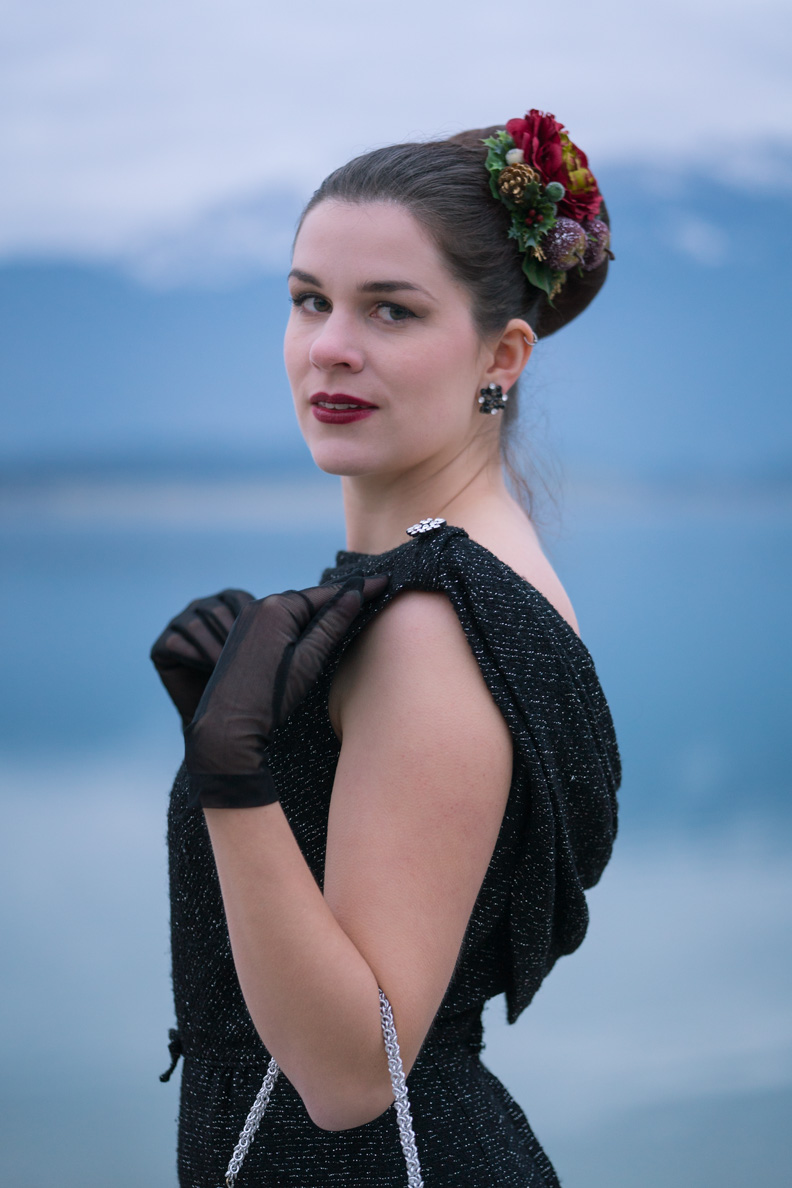 ---
Festive Vintage Fashion – the Details:
Dress: Vintage
Stockings: c/o Secrets in Lace
Gloves: Secrets in Lace
Shoes: similar here
Jacket: similar hier
Hairflower: Sophisticated Lady Hairflowers
Handbag: Vintage
Brooch/Earrings: Vintage
Merken