Exotic names and lots of numbers – this is how lists of ingredients look most of the time, even when everything should be "organic". If you really want to know what's in your cosmetics, you have to mix them by yourself. There are a lot of recipes online, however, most of the time you won't find enough informations about the effects of specific ingredients. Now, I found the book "Hello Glow: 150+ Easy Natural Beauty Recipes for a Fresh New You" by Stephanie Gerber. In this blog post, I tell you, if the recipes work and what I think about the book in general.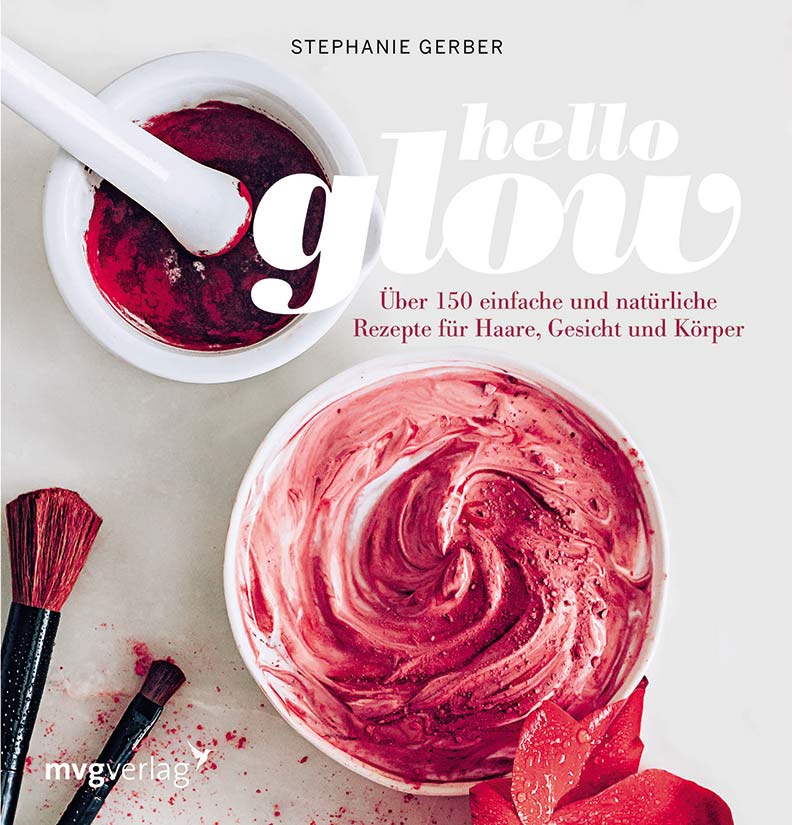 "Hello Glow" – A glimpse inside the Book
"Hello Glow" author Stephanie Gerber shows a lot of recipes for hair and skin products on her same-named blog. In her book, you will now find a collection of more than 150 of her favourite recipes. Every single one is very detailed and offers informations about application as well as shelf life. Of course, Stephanie Gerber also tells why she creates her very own cosmetic products. Now, I provide you an insight into the different parts of her book.
---
The Basics
After a short introduction, the book starts with "Basics". First of all, Stephanie Gerber talks a bit about natural beauty ingredients. No worries: I'm sure, you already have most of them in your kitchen and the other things you will need aren't that expensive.
Furthermore, you will also find some tips and informations about the shelf life of DIY beauty products and which ingredients you should avoid. Of course, the author also shows, which things you need to make your very own beauty products. Spoiler alert: It isn't that much!
There are even some informations about herbs, while a full page focussing on different skin types finishes the first part of the book.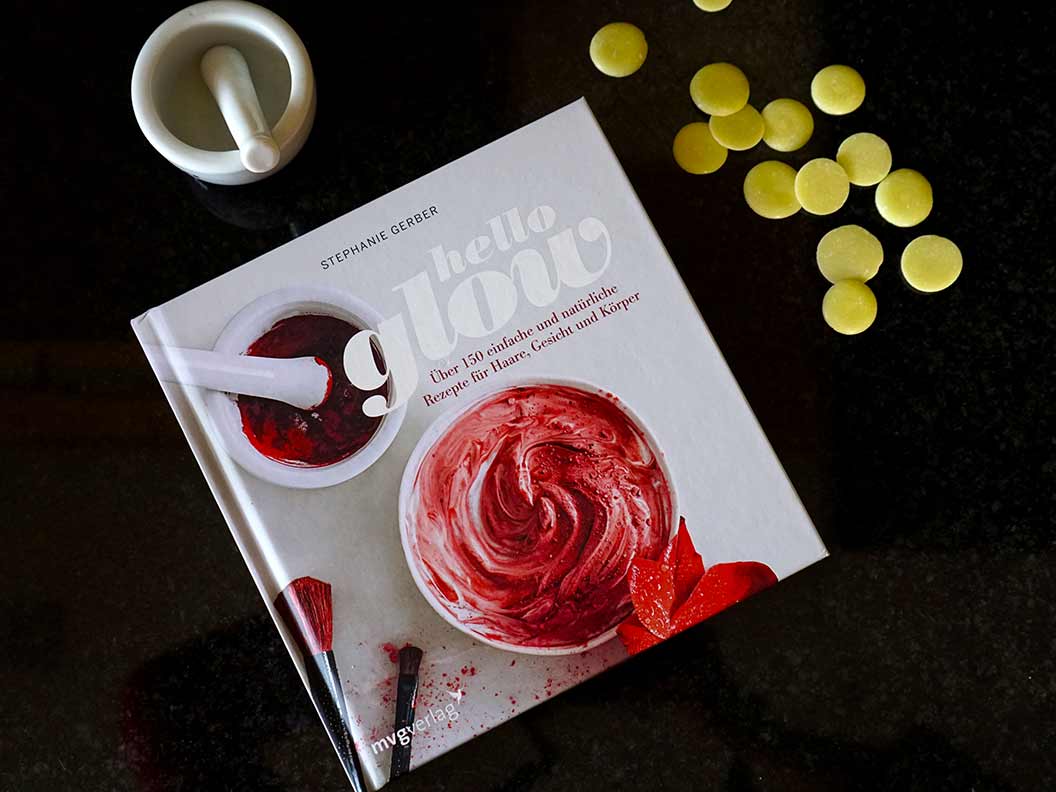 ---
Face
Part two starts with some general informations about skin-care and which ingredients work for which skin type. The following recipes cover everything from scrubs to cleansers, face masks and even decorative cosmetics. The first thing I really love are the DIY eye-makeup remover wipes. Every now and then you will also find some so called "Super Ingredients" in the book on which Stephanie Gerber focusses a bit more.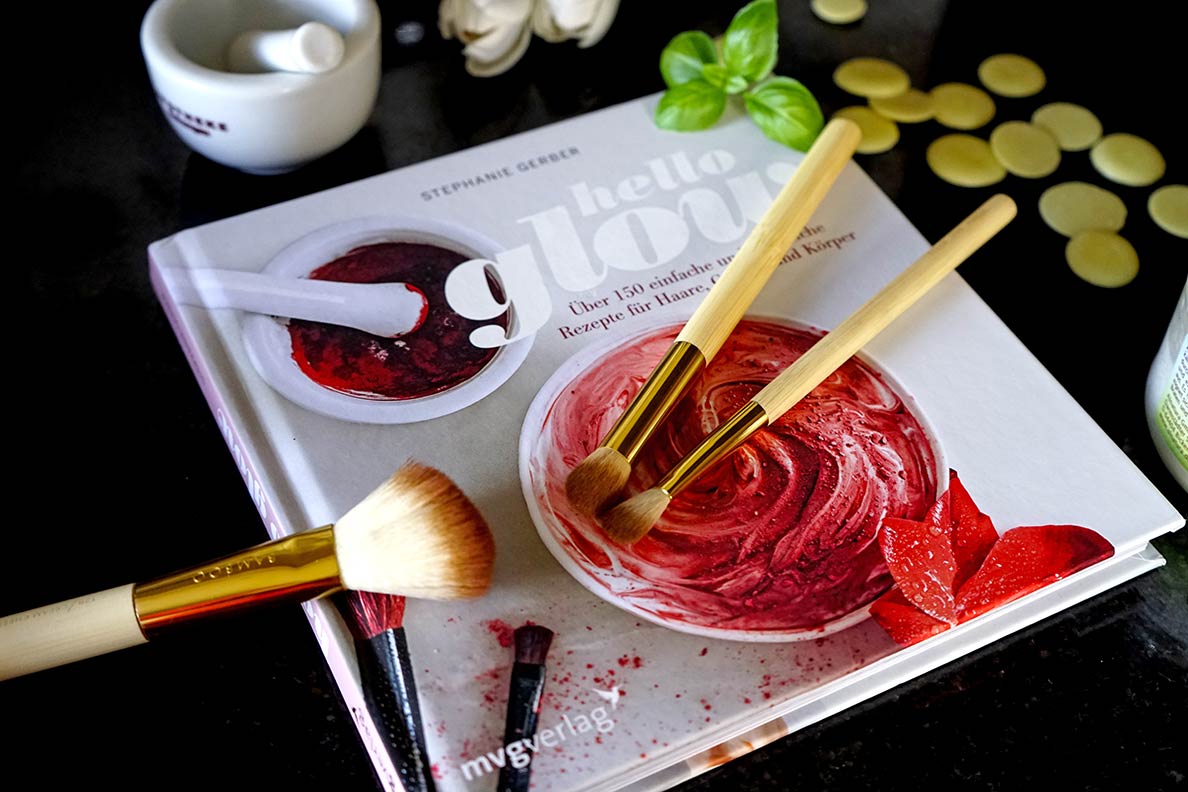 ---
Body
Is there anything better than doing something good for your body after long day? In part two of "Hello Glow" you will find recipes for every part of your body – one of my favs is the rose-almond body oil. But it's not only about beauty products: The author also tells, how important a balanced diet and enough sleep are.
---
Hair
This is maybe the part that I'm most interested in. I had a lot of problems with my scalp and really struggled to find good products to solve my problems. Meanwhile, it's a bit better, however, I'm always happy when I discover new, organic products for my hair. As every part, this one starts with some general informations. There are recipes for every hair type and problems. First, I wasn't sure if the self made products really work, but now I can tell you: They do! One recipe I really like is the colour-enhancing hair mask, by the way.
---
Beauty Glossary
A beauty glossary with some informations about things like cellutlite, acne, blackheads, etc. and how to get rid of them finishes the book.
---
"Hello Glow" by Stephanie Gerber: Layout
I always like it if a book not only has good content but also looks pretty. "Hello  Glow" definitely does look pretty. It has a hard-cover and is quite compact, which I really love. The pictures in the book are gorgeous and illustrate the recipes perfectly.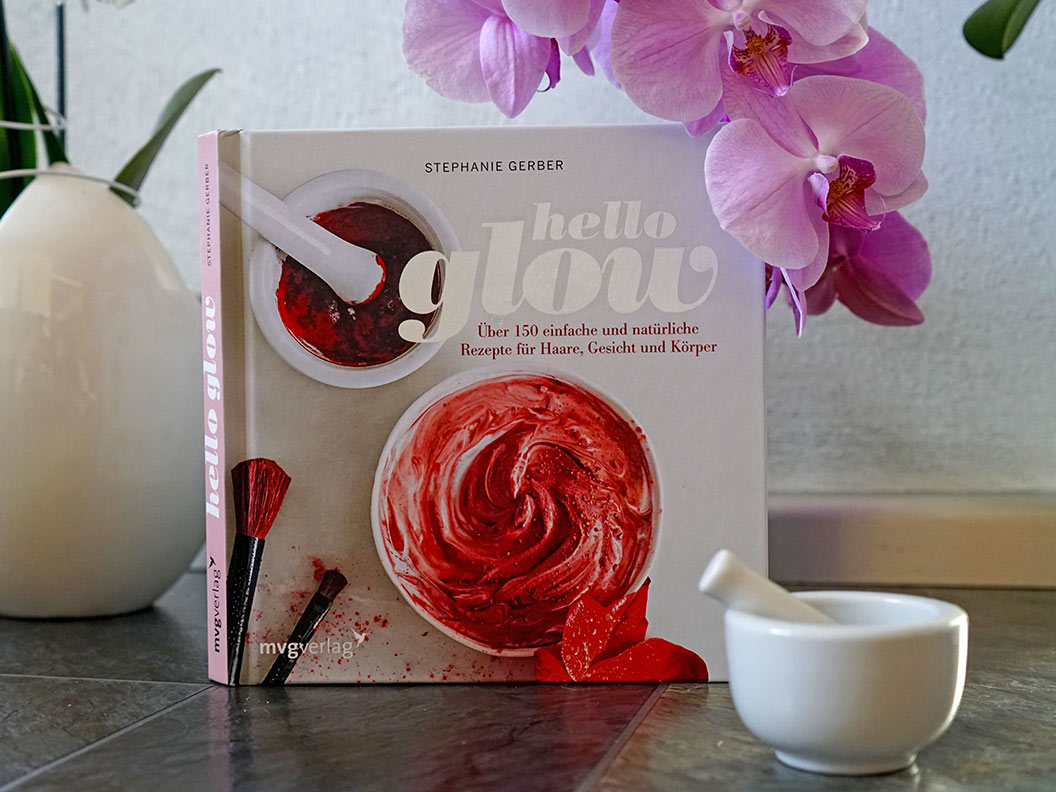 ---
"Hello Glow" – my Résumé
"Hello Glow: 150+ Easy Natural Beauty Recipes for a Fresh New You" is a book I really like! The recipes are easy and I already had most of the ingredients I need for them at home. Furthermore, it provides a lot of helpful informations about ingredients, skin and hair types, herbs, and more.
All in all "Hello Glow" is a book which I recommend to everyone who is interested in organic cosmetics and doesn't want to pay a fortune for beauty products.
Shop "Hello Glow"  by Stephanie Gerber here
for example.
* Please note: In the pictures you see the German version of "Hello Glow". There may be some differences in the layout, but the content is exactly the same.