There was a time when my pants couldn't be tight enough and couldn't fit low enough on my hips. The deeper and lower, the better. Despide the fact I didn't had love handles, hipster trouser never looked really flattering on me. You are even unable to stoop, you know, because if you do so, everyone will see the half of your butt. And even worse: It's so exhausting to put those tight pants on! I remember myself hopping around and trying to get those trousers over my bum.
I'm maybe still suffering from this trauma and therefore wear skirts and dresses most of the time. They are, in my opinion, ways more comfortable and swing so beautifully when you are moving. The only problem is they are likely to fly high, very high, when it's stormy outside. And I'm far away from looking at least nearly as sexy as Marilyn Monroe did. See the evidence in my outtakes post. So on some occasions pants are definitely more practical than skirts or dresses. In this blog post, I show you a combination of very stylish but still super comfy capri pants and the Bardot Top by Pretty Retro.
Comfy but stylish: Capri Pants and the Bardot Top by Pretty Retro
The capri pants by Pretty Retro are super high-waisted, so no problems with love handles and stooping. Moreover, the fabric is very strechy and couldn't be more comfortable. I even felt like I'm wearing leggings! This kind of pants look best with pumps or ballet flats. And one can team black capri pants with almost every kind of top! I chose the red Bardot Top by Pretty Retro this time.
The three-quarters long sleeves are perfect for the changeable April weather, while the boat neck adds that certain something. I love the combination of black and red, anyway. Hoop earrings by Swarovski and a watch by Jacques Lemans finish the retro outfit.
Since it was quite chilly on the day we shot the look, I was happy to have my classy trench coat by Ted Baker with me, which I already introduced in this blog post.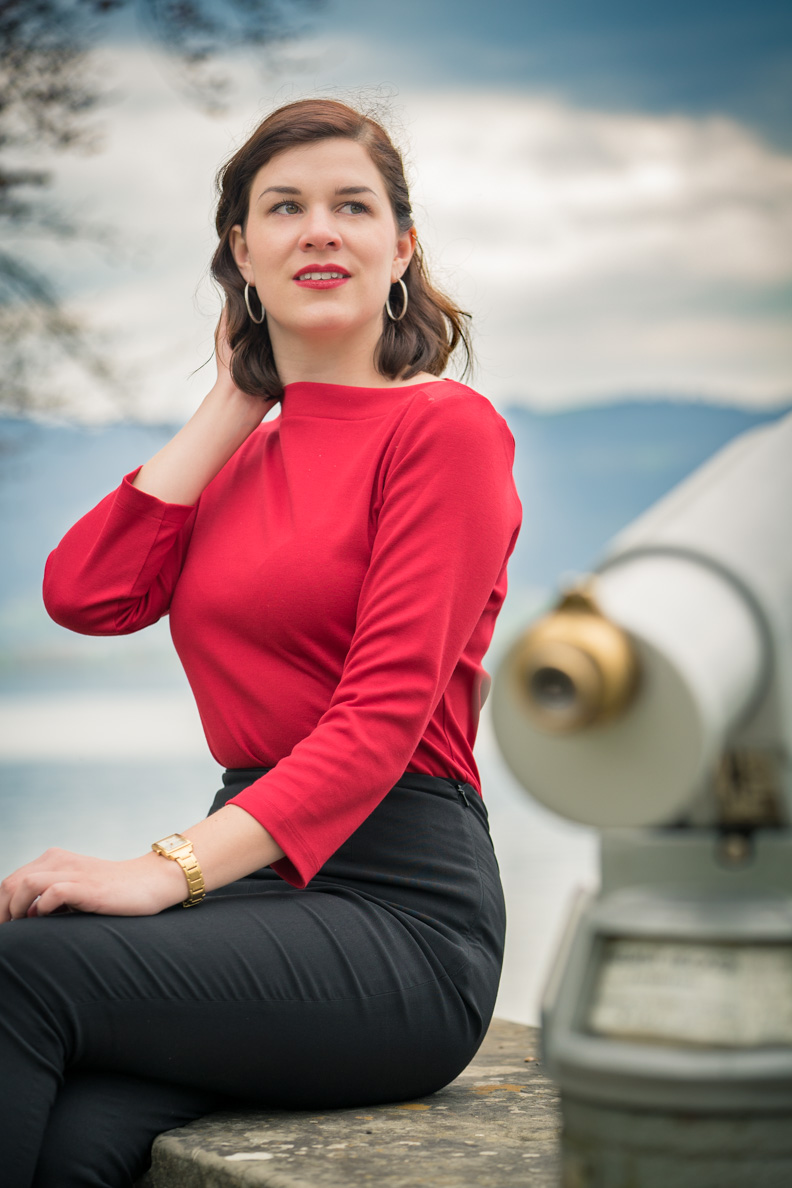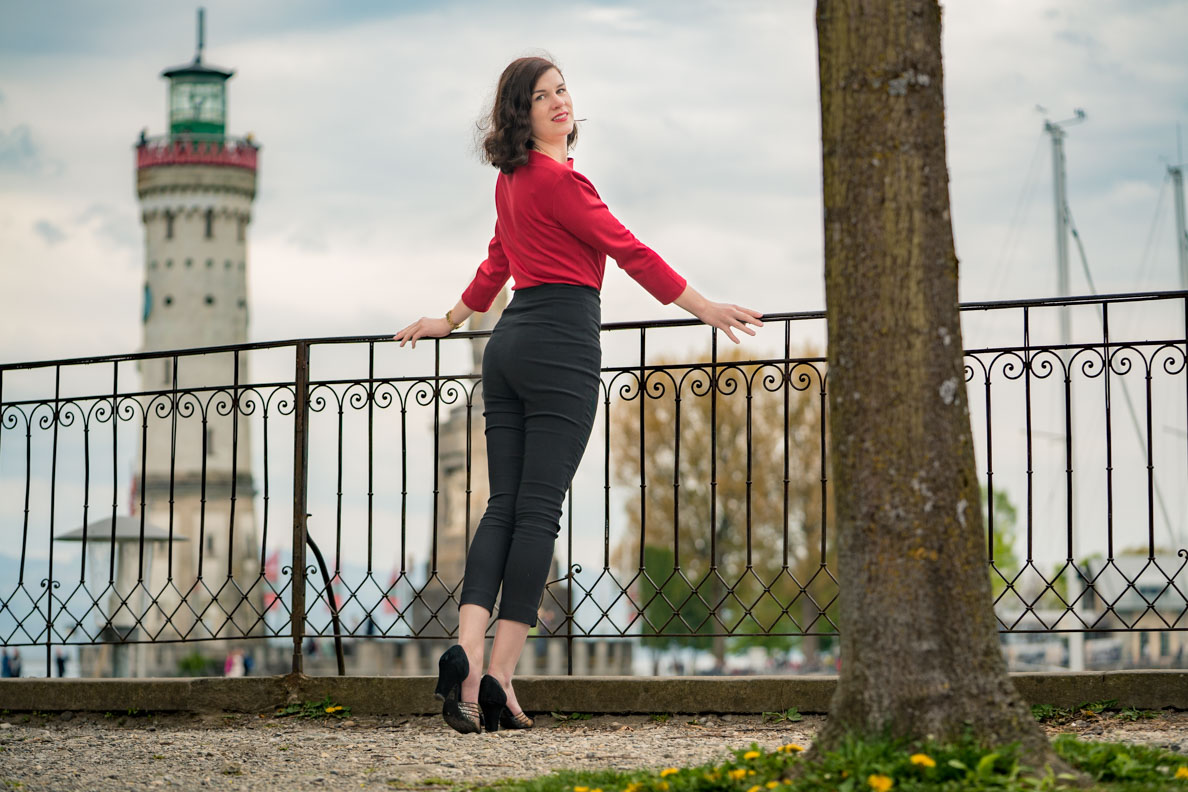 ---
A Day in Lindau at Lake Constance
I wore this stylish but comfy vintage inspired look when we visited Lindau during our stay at Lake Constance. We went there by ship, which is a bit expensive but during the boat trip you have an amazing view over Lake Constance and the beautiful surroundings. If you are nearby Lindau, this city is definitely worth a visit!
---
Outfit Details:
Capri pants: c/o Pretty Retro
Bardot Top: c/o Pretty Retro
Watch: Jacques Lemans
Earrings: Swarovski
Shoes: Miss L-Fire, similar here
Trench coat: Ted Baker, similar here
Handbag: Liu Jo