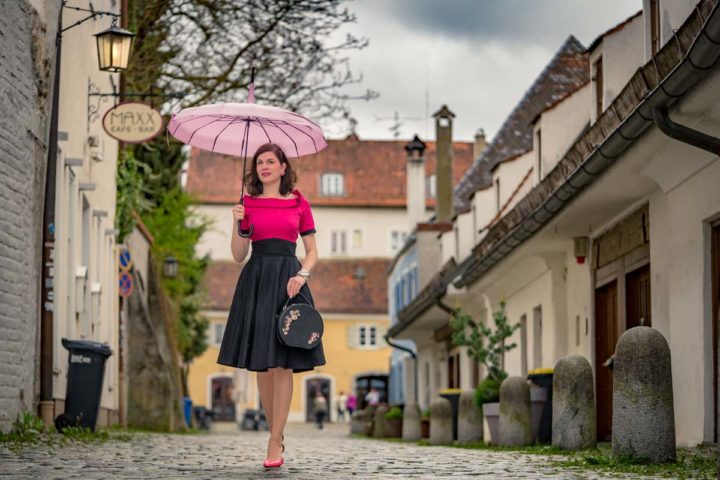 Once upon a time, there was a girl who only wore modern, trendy pieces. (That girl was me, by the way ;-)) Then there was a time, when she only wore repro garments or true vintage fashion from head to toe, even her makeup had to be authentic. Luckily, she found out that fashion is so much more fun if one stops thinking in trends or eras! Nowadays, I love to mix all different decades and always try to give my outfits a modern twist. So I like to team a retro dress with a modern makeup and trendy shoes, for example. If my outfit has a modern touch, on the other side, I normally choose true vintage accessories and wear an authentic retro makeup. This is what makes up my style, I guess. In this blog post, I want to show you my interpretaion of a modern retro look featuring the pink and black "Darlene Dress" by Dolly and Dotty.
A Walk in the Rain with "Darlene" by Dolly and Dotty
"Darlene" has a classy cut with a tight top, boat neckline, and flared skirt. For even more volume, I wore a vintage petticoat underneath. Pretty details like small buttons add that certain something to the retro dress. "Darlene" is available in a lot of different colour combinations. I, of course, chose pink and black. 😉
Pointed pumps by Buffalo in the same shade of pink go very well with dress and definitely put the outfit together. Even my handbag has some pink and rose details. Earrings in the same colour by Glitter Paradise and some silver jewellery finish the outfit. Since the weather seems to confuse May with April, I was very happy that I took my light pink umbrella and a classy trench coat with me.
Another highlight of this look are the tights by Wolford, in my opinion. I love this modern interpretation of classy seamed stockings and isn't the lettering "live your dream" just super inspiring?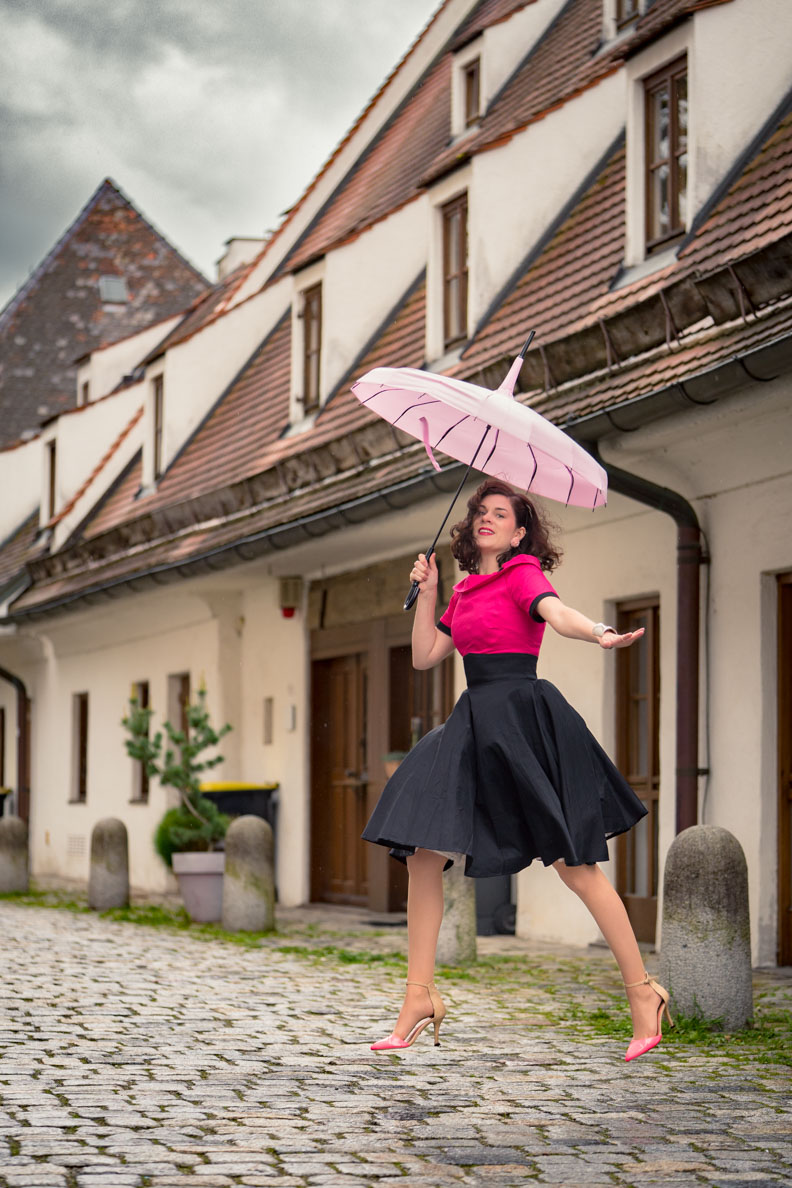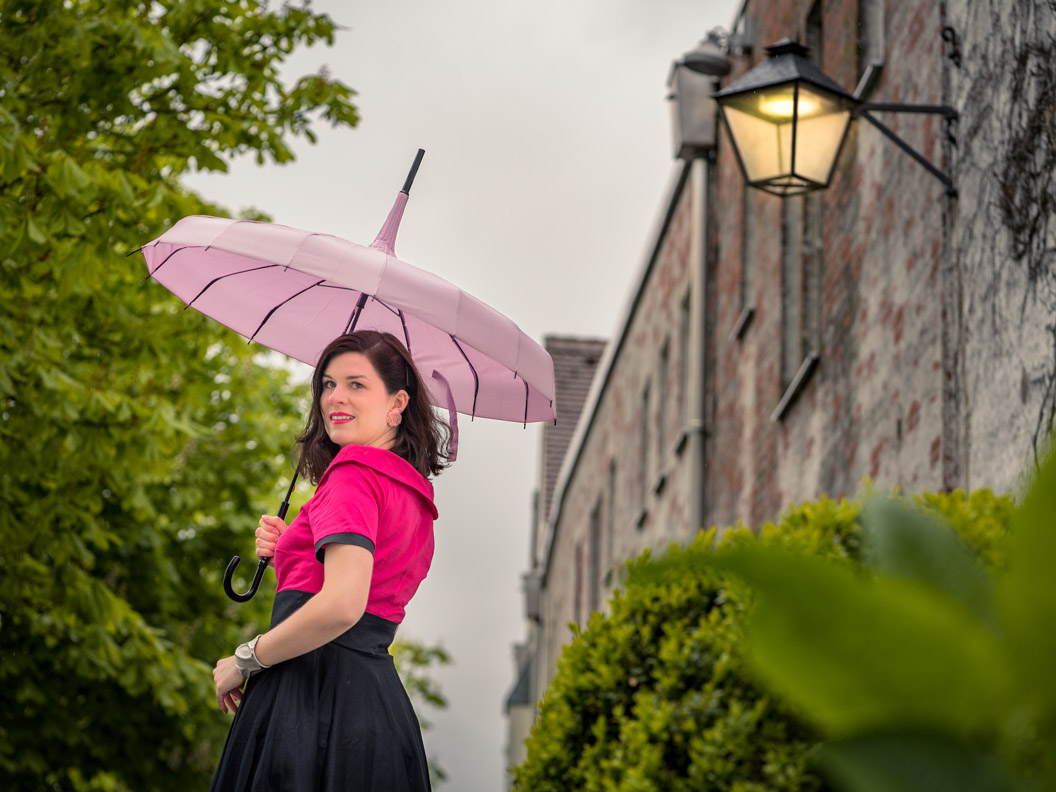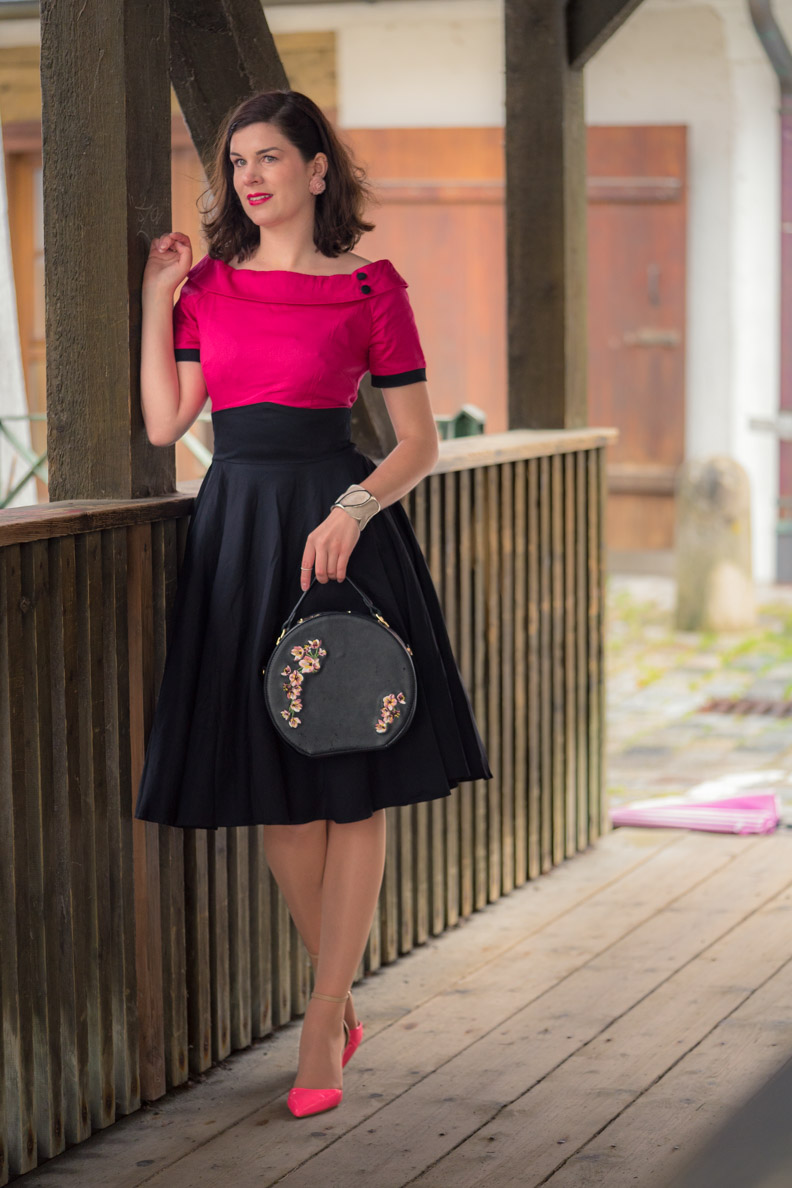 ---
A modern Makeup with lots of Pinks
My makeup this time is inspired by this editorial look created by Lisa Eldridge. I applied pink eyeshadow and a lot of mascara. As I wanted a makeup for everyday-life, I used a bit less pink blush than Lisa did. I applied it in huge circles on my cheekbones and temples. Bright pink lips finish the makeup – I used the Le Rouge Crayon De Couleur by Chanel in "Framboise".
---
Makeup Details:

---
My hair is "al natura" in the photos. It doesn't matter how much hairspray I use, when it's raining, my hair always does what it wants. 😉
PS: If you really dislike rain, my list with 10 tips on how to stay happy on rainy days is for you!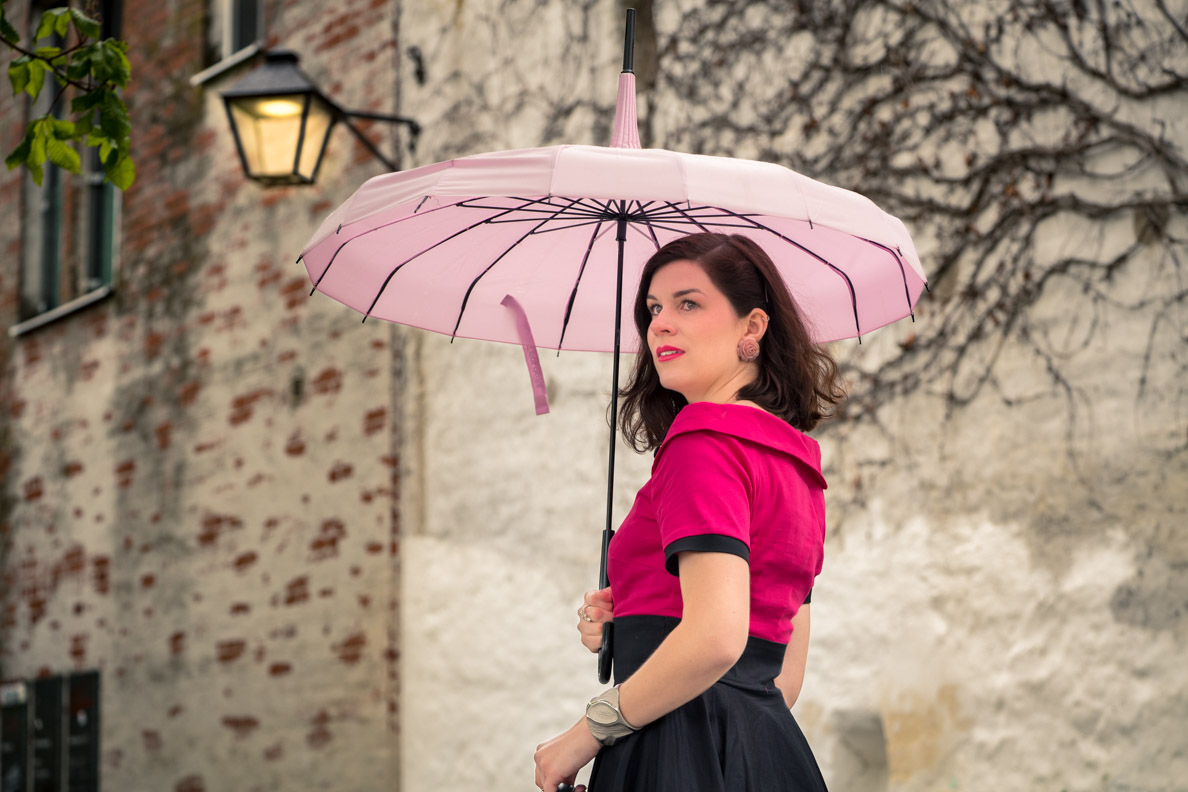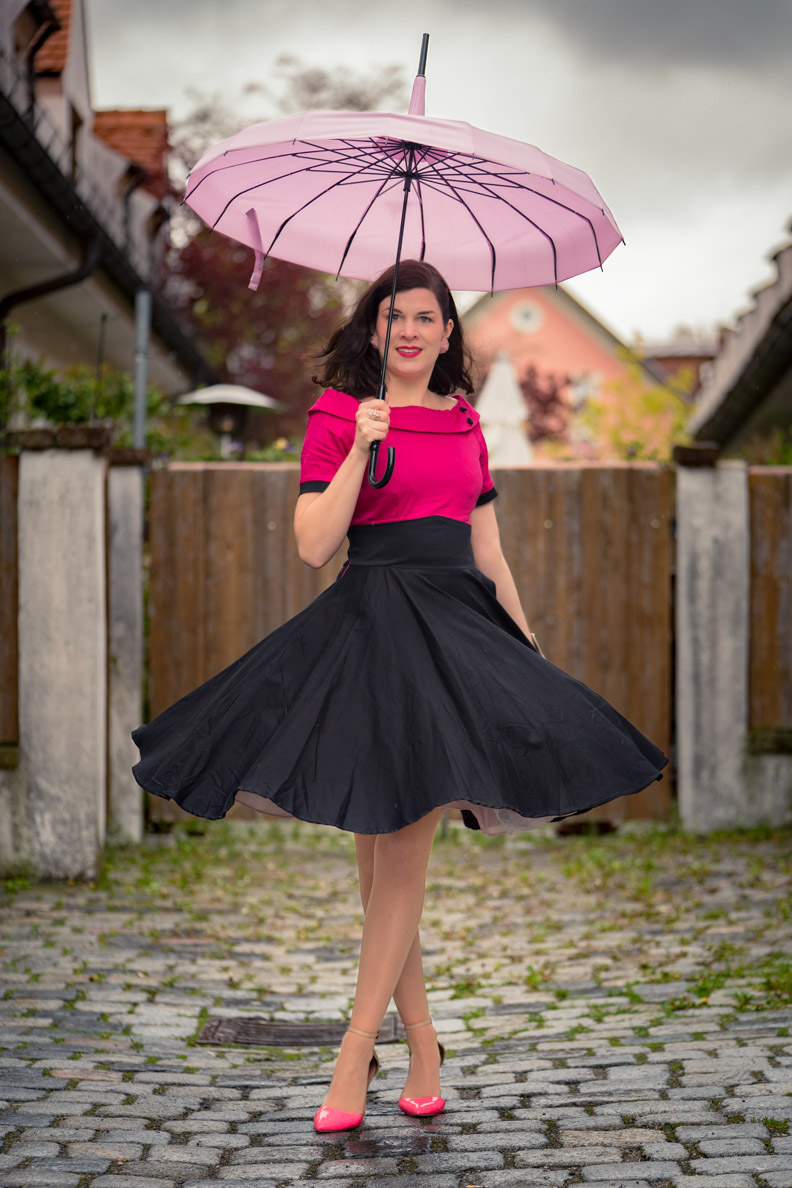 ---
Outfit Details:
"Darlene" Dress: c/o Dolly and Dotty
Petticoat: Vintage, similar here
Trench coat: Ted Baker, similar here
Tights: Legwear DE
Shoes: Buffalo, similar here
Earrings: Glitter Paradise
Handbag: Banned, similar here
Umbrella: similar here