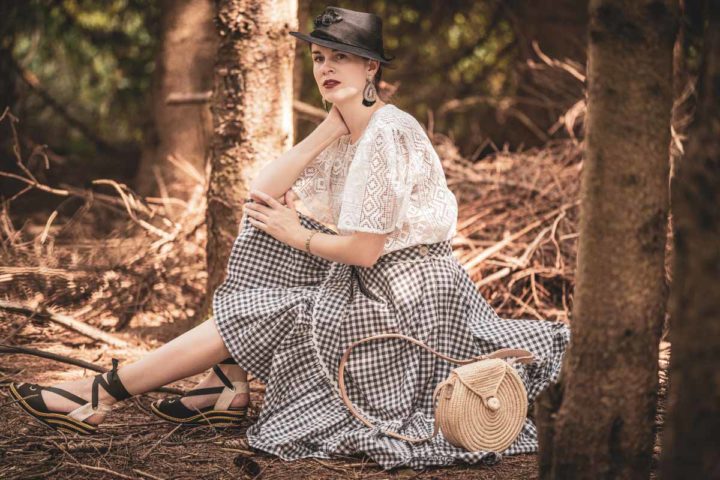 Perfect for summer: A vichy skirt by Lena Hoschek & lace blouse by Grünten Mode
This blogpost contains affiliate links and pr samples
Pure nature, fresh air, and that certain comfortable friendliness (gemütlichkeit as we say here in Germany) – these are the things I miss when I'm in Munich. When I'm in the countryside, however, I miss the city with its many cafés and the hustle and bustle. To be honest, I could never decide between big city life and countryside idyll. This is why I commute between Munich and the countryside. During this heatwave, however, it's pretty easy to decide where I want to stay: the air in the rural areas is simply fresher and in the woods, temperatures are quite cool, even on hot summer days. To match the occasion and location, I'm wearing a lovely vichy skirt by Lena Hoschek in combination with a lace blouse by Grünten Mode.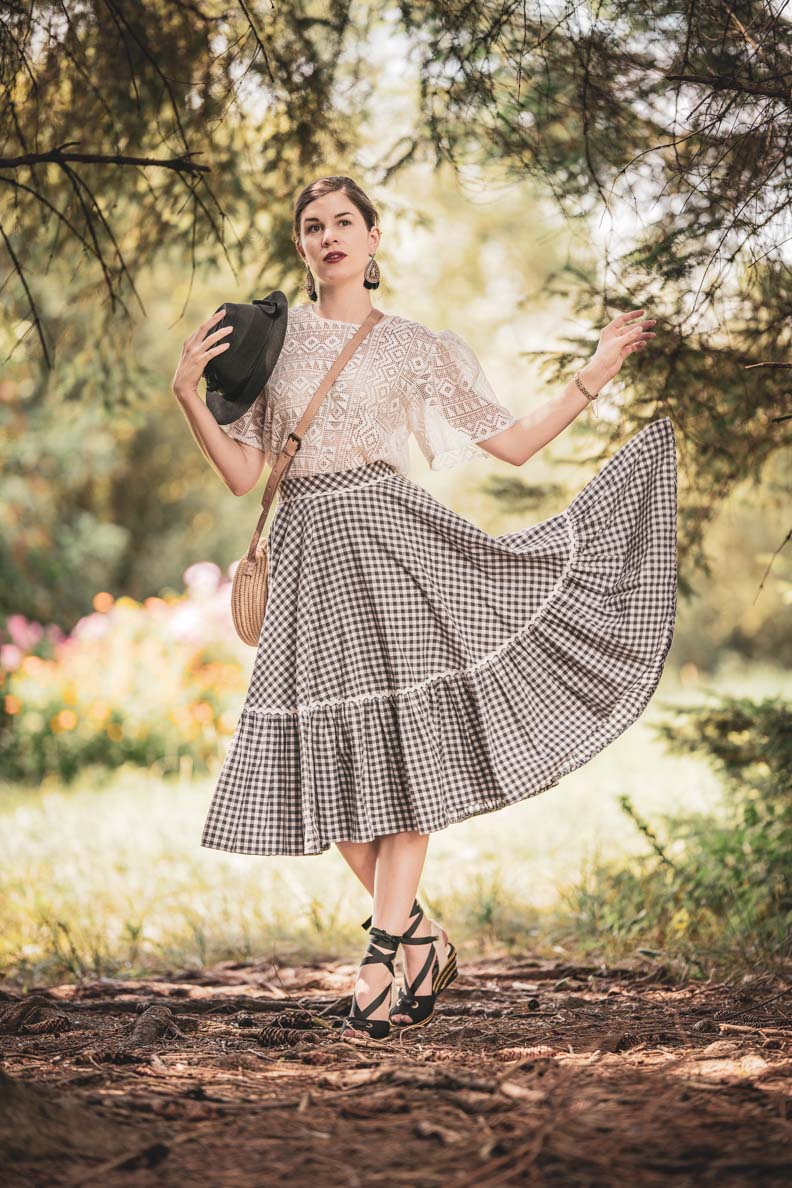 A Day in the Countryside with a Vichy Skirt and Lace Blouse
The vichy circle skirt by Lena Hoschek is one of my favourites for summer, as it not only looks good, but also feels great due to its cotton fabric and flared cut. Unfortunately, the skirt is no longer availble, but I linked some other great summer skirt for you below.
---
More beautiful Summer Skirts:

---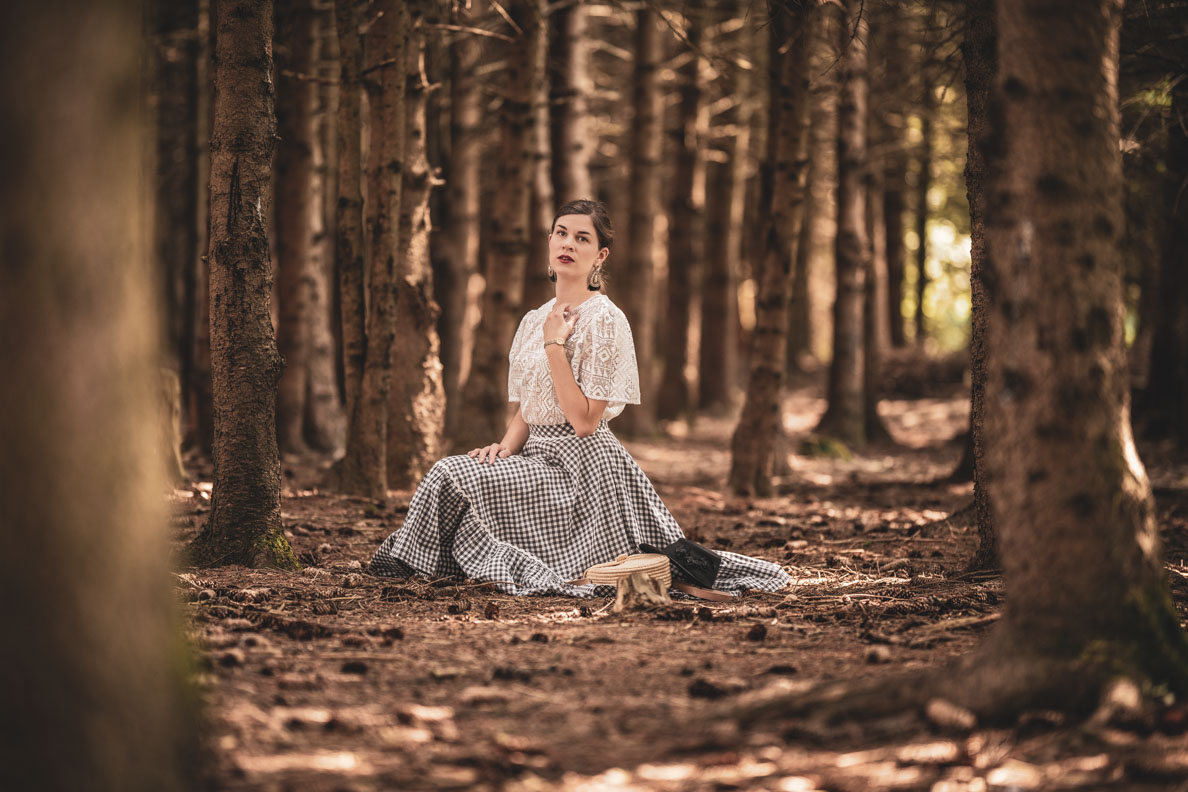 To match the romantic vichy skirt, I'm wearing a beautiful lace blouse by Grünten Mode, which you maye already know from this blogpost. As this blouse is sheer, I teamed it with the Satin Intrigue Shelf Bra by Secrets in Lace in "Champagne". My round straw bag, which I bought at Tollwood Munich recently, is not only practical, but also stylish, while a vintage straw hat protects me from the sun. And as I always need something sparkly, I teamed my retro outfit with huge ethno earrings and a watch from my grandma. Comfy wedges finish this relaxed vintage inspired outfit.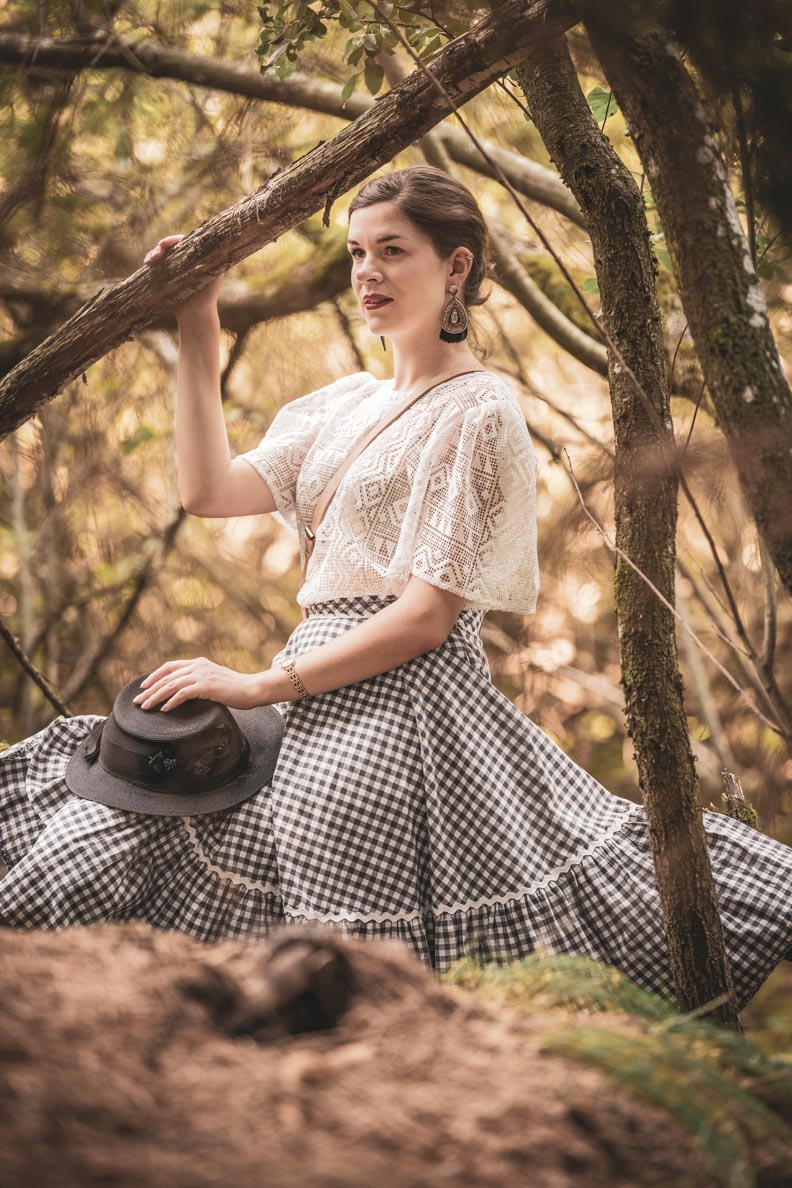 ---
Outfit Details:
Fortune Blouse: c/o Grünten Mode
Satin Intrigue Shelf Bra: c/o Secrets in Lace – Europe
Vichy skirt: Lena Hoschek, similar here and here
Earrings: Stella & Dot, similar here
Shoes: Miss L-Fire
Hat: Vintage, similar here
Straw bag: no name, similar here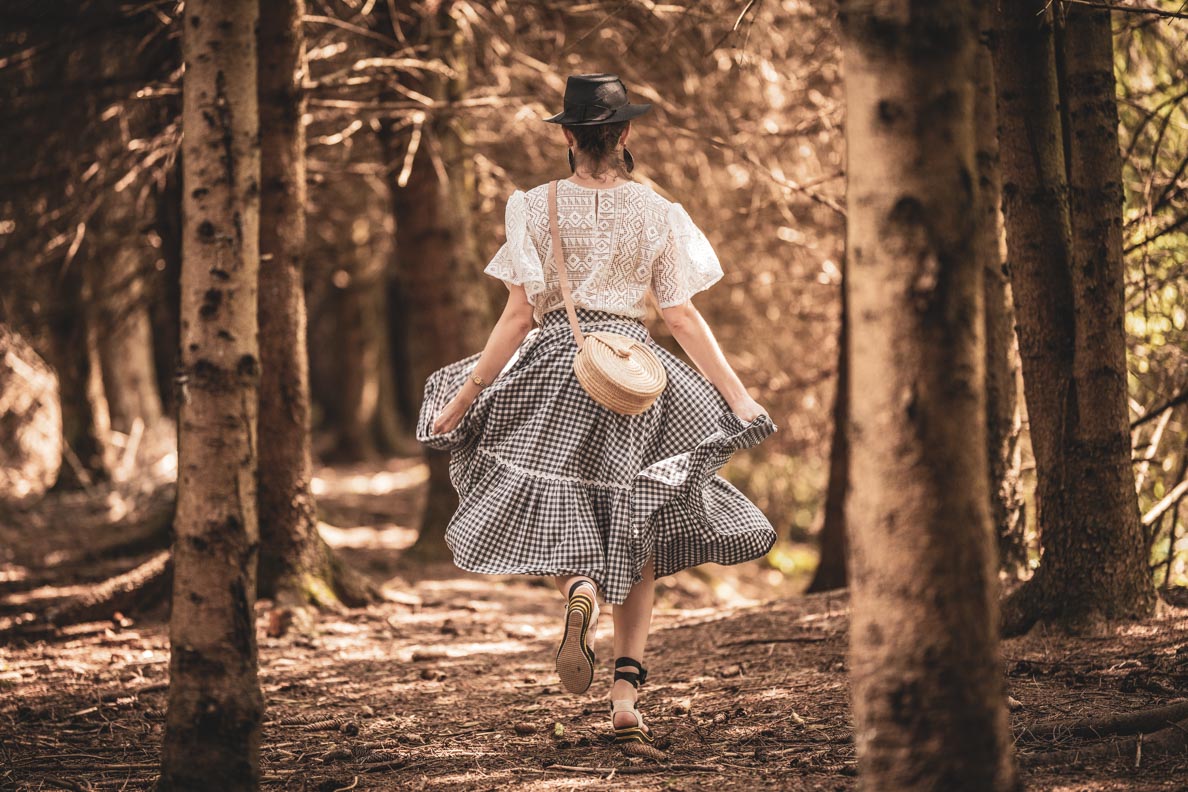 ---
A simple Summer Makeup
My makeup is, as often in summer, quite light and simple. I start with the Chanel CC Cream with SPF 50 and use the Guerlain Météorites afterwards. On my lids, I fist apply the Urban Decay Primer Potion and then a subtle eyeshadow from the Urban Decay Naked 3 Palette. Afterwards, I use some eyebrow powder and lots of mascara. Highligher and some blush enhance my cheeks, while red lipstick finishes this simple and classy summer makeup.
---
Makeup Details:

---