An annoying algorithm, fake accoutns and like bots – lately, I grant, Instagram disappointed me a bit. It was my favourite app once, but in the last few weeks I didn't spend a lot of times over there. Mainly because I don't even see the posts of my favourite Instagrammers but lots of adds instead. This is really sad in my opinion since due to Instagram, I met a lot of lovely people! Last fall, Revial Retro Boutique even invited me and some other vintage ladies to London (read more here). Now, I discovered the book "Capture Your Style: Transform Your Instagram Photos, Showcase Your Life, and Build the Ultimate Platform" by Aimee Song (Song of Style).
Aimee is one of the most successful bloggers and has over four million followers! In this blog post, I'm going to tell you if her book helped me out of my Instagram dilemma.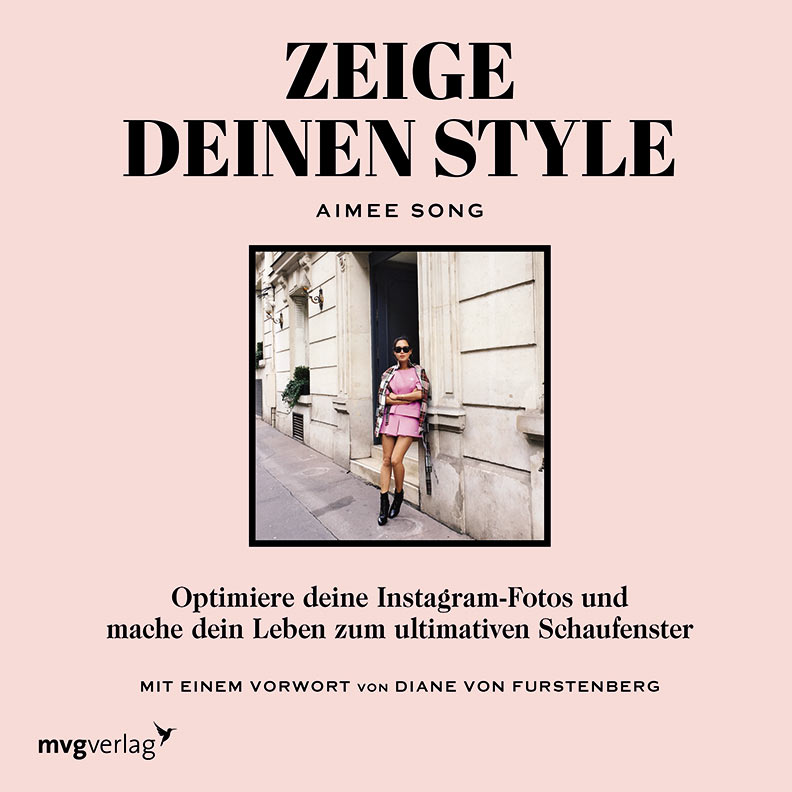 ---
A Glimpse into "Capture Your Style" by Aimee Song
In her book "Capture Your Style" Aimee song tells you everything you need to know about Instagram: How to take the perfect photos for Instagram and how many hashtags you really need are just some examples. Of course, Aimee also talks about the "don'ts" and how much time a successful account really needs. Nevertheless, it's possible for everyone to become successful and build a huge community on the photo app – that's for sure. Now, I provide you an insight into the different chapters of "Capture Your Style" and tell you, if the tips really work.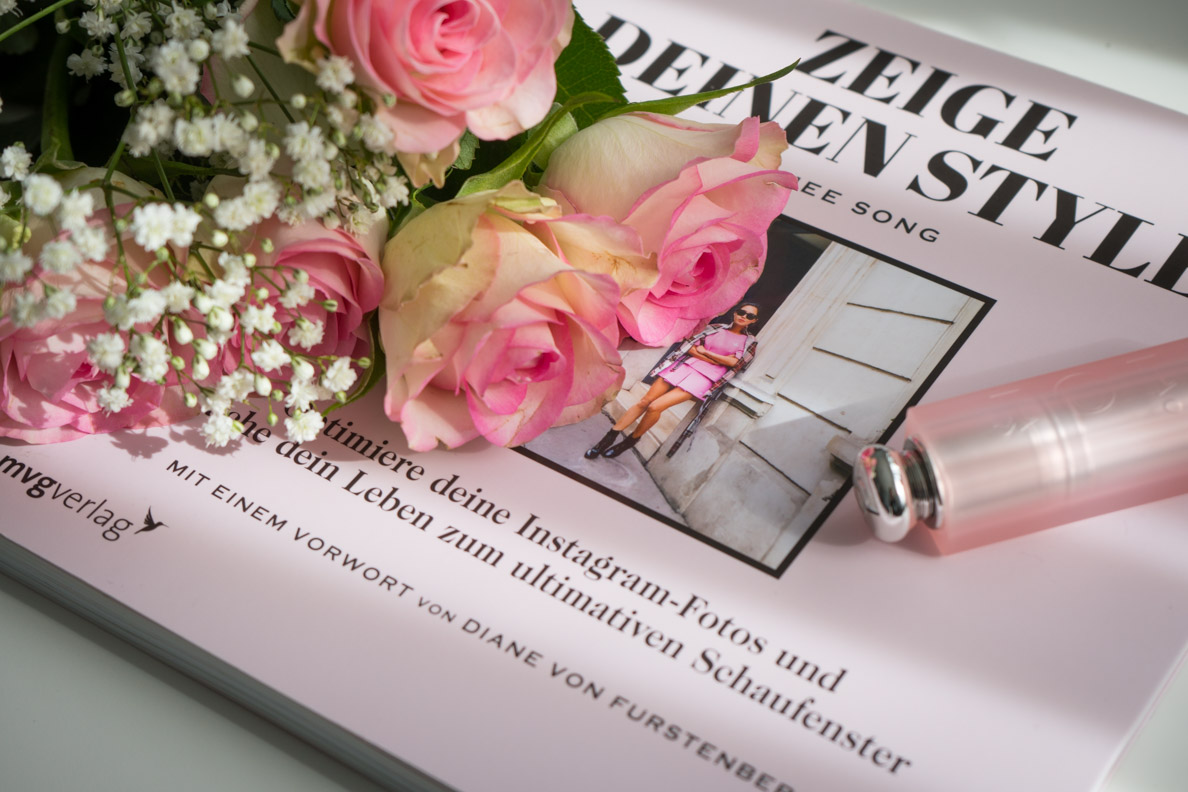 ---
"The Ins & Outs of Instagram"
Before "The Ins & Outs of Istagram" starts, there is a foreword by Diane von Furstenberg and Aimee clarifies some general terms like "feed" or "#latergram". Moreover you will read why Aimee likes Instagram so much. The first chapter is mainly about how to take the perfect smartphone photo. Her recommendations help to perfect your photography skills without owning a DSLR camera. Of course it's also about following others and how to build the perfect grid. A lot of photos illustrate the tips.
---
"Capture Your Style"
Are you looking as silly as I do on selfies? then you definitely should read "Capture Your Style" attentive. In the second chapter, Aimee not only tells you how to take fantastic #ootd photos but also how to perfect your selfies. Moreover, there are a lot of tips on how to edit your pictures and how to pose for photos. She even talks about how to ask strangers if they would be kind enough to take some photos of you. Of coures everything is illustrated by a ton of gorgeous photos.
---
"Become a Storyteller"
Instagram is a kind of public diary. Followers want to read respectively see real life storys and of course want to stay up to date on what is going on in your life. The third chapter of "Capture Your Style" is all about becoming a storyteller, how to style your food, document your voyages, create fantastic flatlays, etc.
---
"Find & Grow Your Audience"
Who doesn't want to get a ton of likes and new followers every day? In "Find & Grow Your Audience" Aimee Song tells you how many hashtags a post really needs, what geotags are and how to use them. The author also explains why interaction, communication, and timing are the main parts of becomming a successful Instagrammer.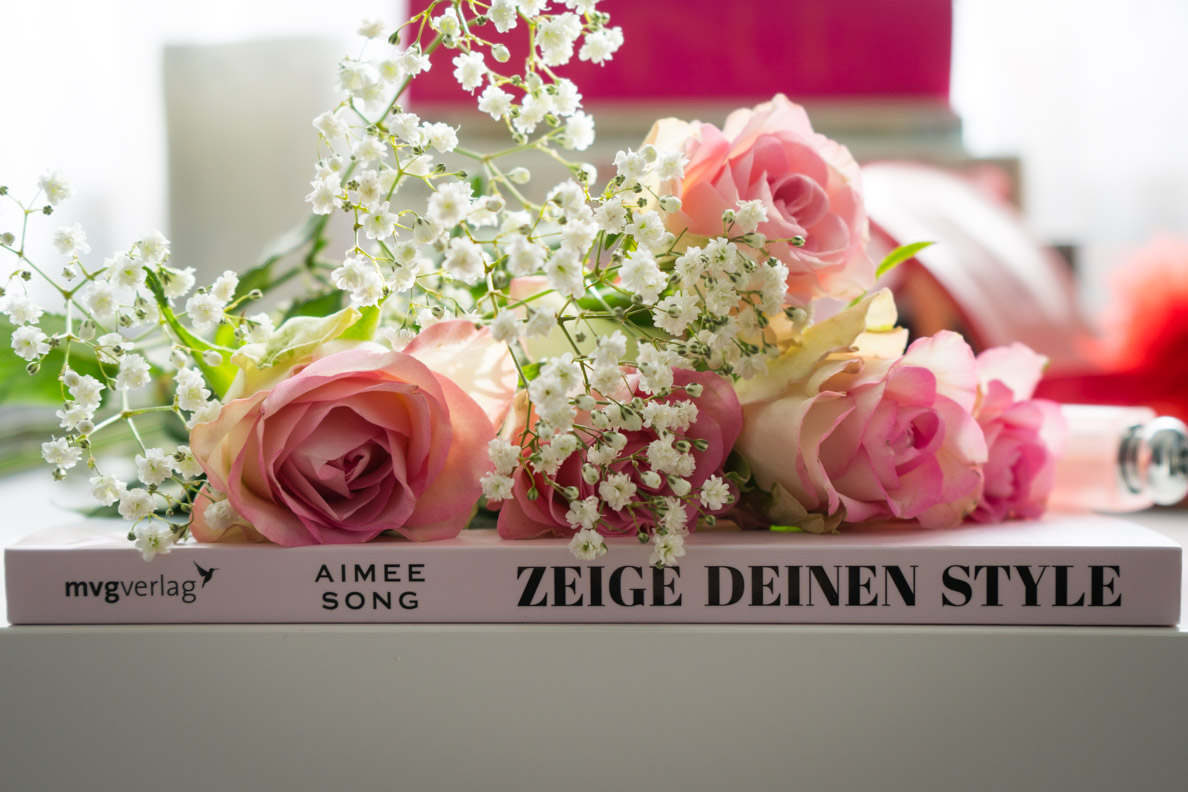 ---
"Instagold"
Making money with Instagram? Is this possile? It is! And in the last chapter of "Capture Your Style" Aimee Song explains how. She not only focuses on private managed accounts but also how businesses can increase their sales with the help of Instagram.
---
"Capture Your Style" by Aimee Song: Résumé
I really enjoyed reading "Capture Your Style" by Aimee Song. It's easy to read and looks great. (Yeah, if something is pink I'm likely to buy it ;-))
I really like that Aimee focuses on how to take great photos with a smartphone and that she doesn't preach you need an expensive DSLR camera to become sucessful on Instagram. Instead of talking about commenting, liking and the annoying follow and unfollow tactics, Aimee tells how important planning and forward-looking actions are.
I'm not sure if the book really helps me to grow my own Instagram account, but at least I have more fun using the platform, now. I will also try to post a bit more about my everyday-life over there. So if you are interested in that, make sure to follow me. 😉
Shop "Capture Your Style: Transform Your Instagram Photos, Showcase Your Life, and Build the Ultimate Platform" by Aimee Song here
for example.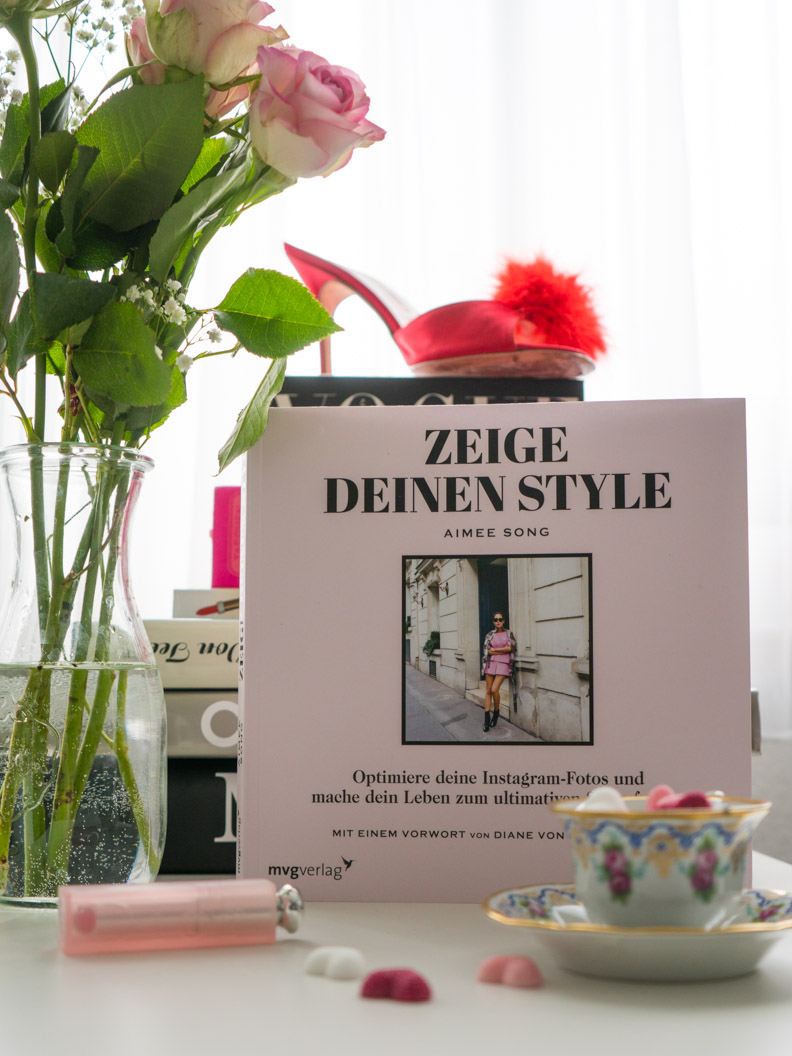 ---
*Please note: In the pictures you see the German version of "Capture Your Style". The cover differs a bit, but the content is exactly the same.