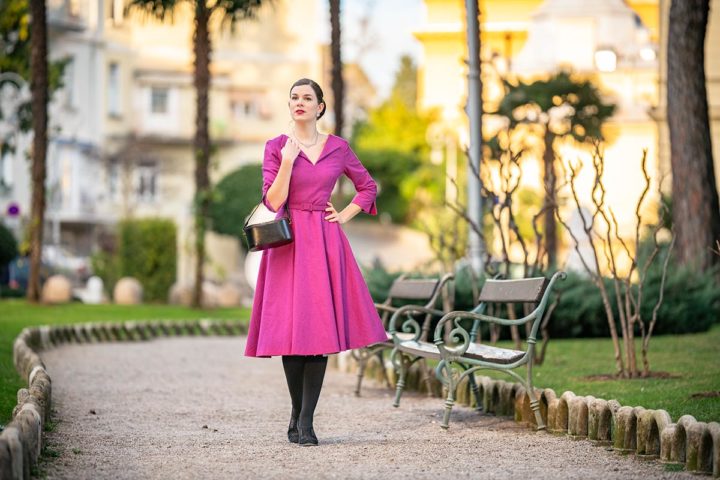 The story of the A-line
This blogpost contains affiliate links
An emphasised waist, and a flared skirt – there isn't a silhouette that represents the feminine fashion of the 1950s more than the classy A-line. But where are the roots of this shape, and how is Monsieur Dior involved in this story? In the following blogpost, I'm going to answer all those questions. Furthermore, I will show you the amazing Heartbreaker Dress in "Bloody Pink" by Gracy Q.
What is an A-line (clothing)?
An A-line is a silhouette with a fitted top (dress) respectively hips (skirt) that gradually widens towards the hem. Just like the capital letter A. There exist skirts, dresses, and even coats with this silhouette.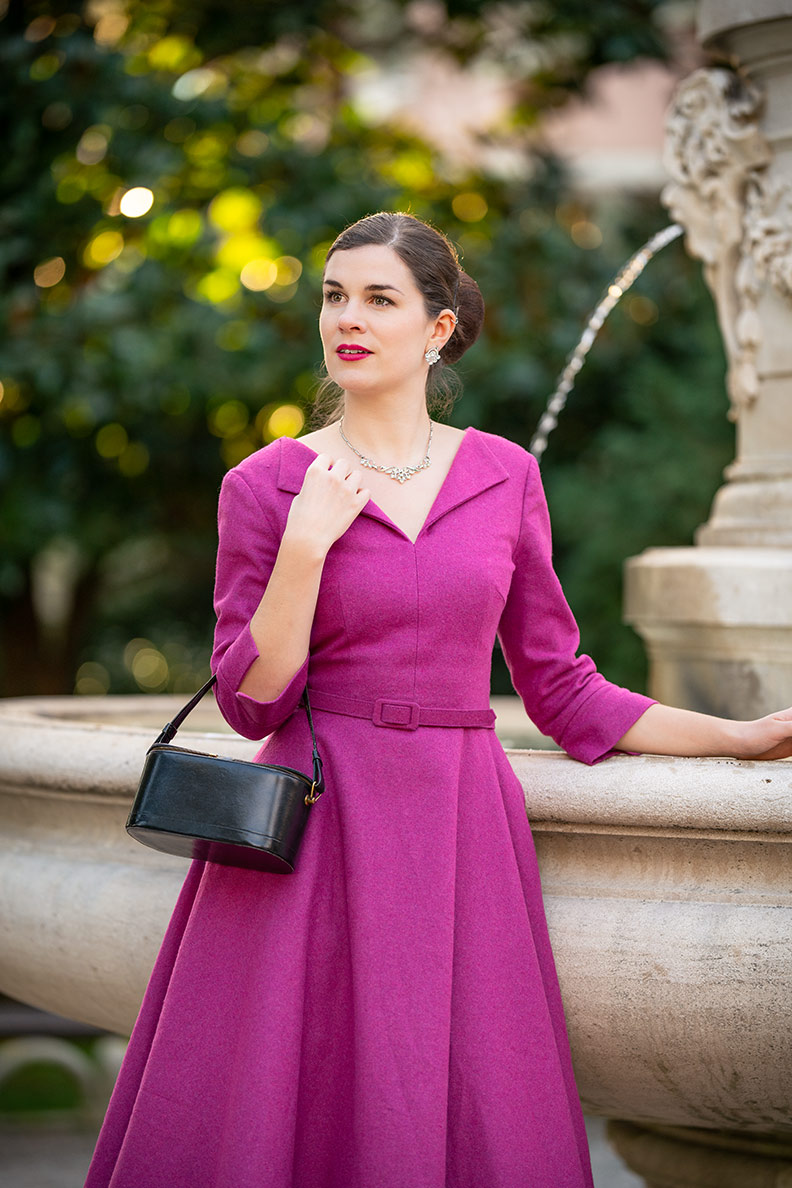 The Story of the A-line
The earliest A-line designs were created by Christian Dior in 1955. With his New Look, he brought back the femininity to women's fashion after Word War II, may it be in form of the pencil skirt, or flared skirts with an emphasised waist. In the 1950s, A-line dresses or skirt usually were worn with a petticoat underneath, to enhance the flared skirt even more.
In 1958, Yves Saint Laurent showed his first collection for Dior and created the "Trapeze Line" – a more extreme version of the A-line. Contrary to Christian Diors signature look with a cinched waist, he created a more fluid silhouette with a dramatically flaring out dress under which the body almost disappeared.
A-line clothes remainded popular until the 70s, but disappeared from fashion almost completely in the early 1980s, just to be revived by the retro trends of the late 1990s and early 2000s. Nowadays, A-line shapes are most popular in evening wear and bridal fashion, but can also be seen again on the catwalks of the haute couture houses.
---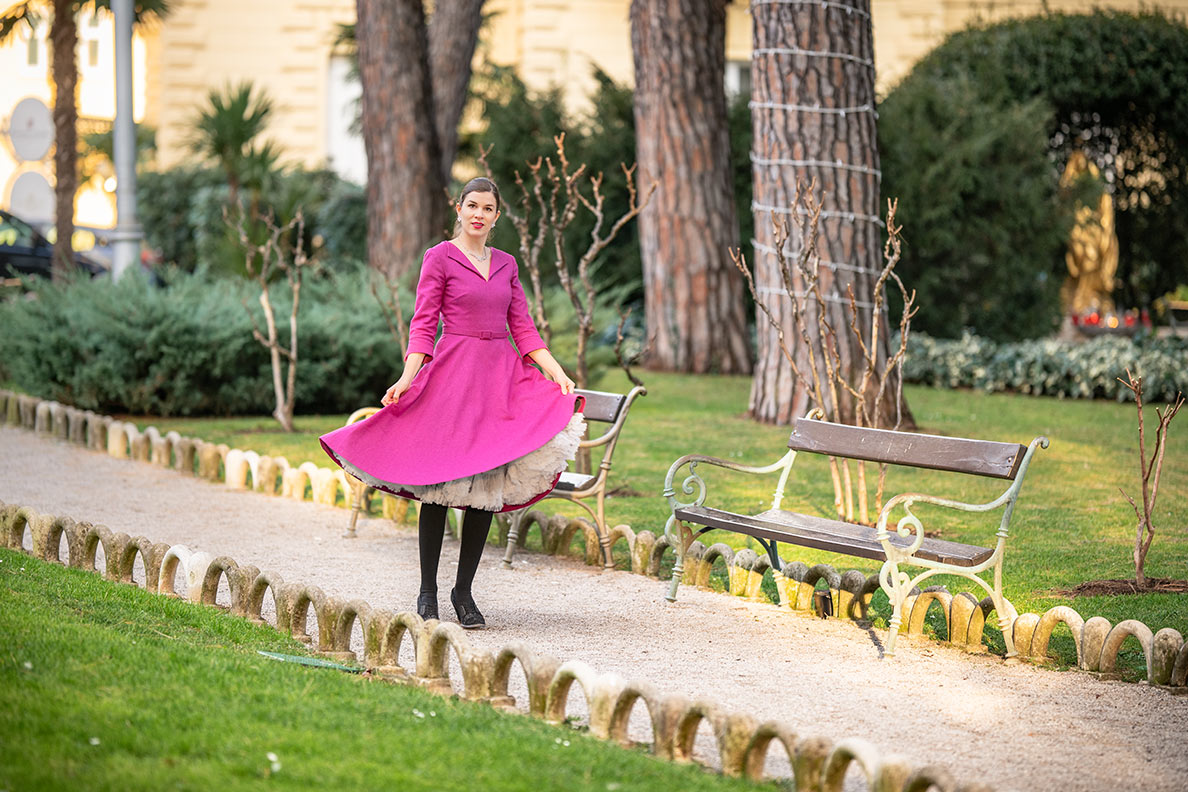 What makes the A-line shape so special?
The A-line not only looks very feminine, this silhouette is also very flattering for almost every body shape, as the waist and upper body are enhanced, while the hips and thighs disappear under the fabric. Furthermore, this shape allows complete freedom of movement. Walking down the streets at a brisk pace or run the steps two at a time – no problem!
My recommendation: Wear a belt to enhance the waist even more!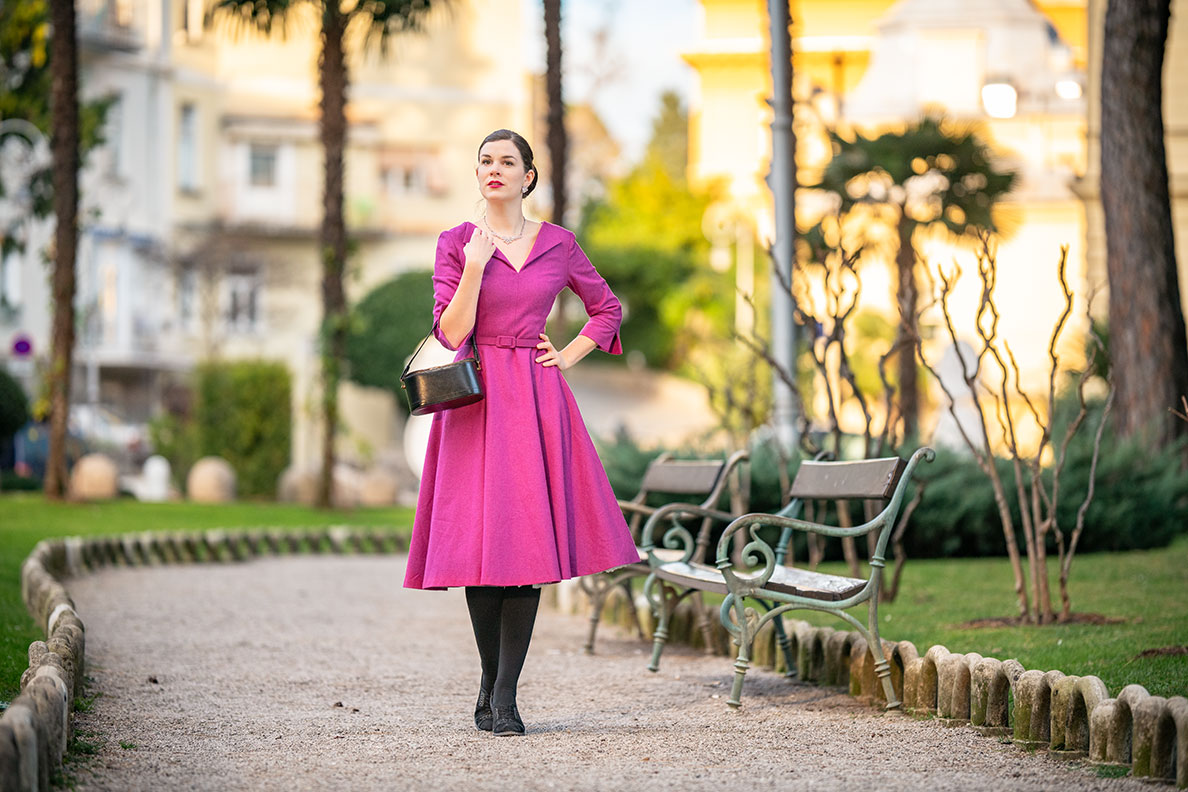 The Heartbreaker Dress by Gracy Q
I love to wear A-line dresses! Fitted pencil skirts are great, however, in everyday life, they can also be a little bit uncomfortable and impractical. Especially when you have to walk a lot. So of course I chose a flared dress for our trip to Opatija/Croatia on New Year's Eve. Due to its warm wool fabric, the Heartbreaker Dress by Gracy Q is simply perfect for a winter walk at the sea. I especially love the little details like the collar at the v-neckline and the belt. But I guess it's the bright pink that makes this dress a real head-turner.
For more volume, I decided to team the dress with a petticoat. Thermal tights by Calzedonia, and a retro coat by Hell Bunny keep me warm, while sparkly jewellery finishes this vintage inspired outfit.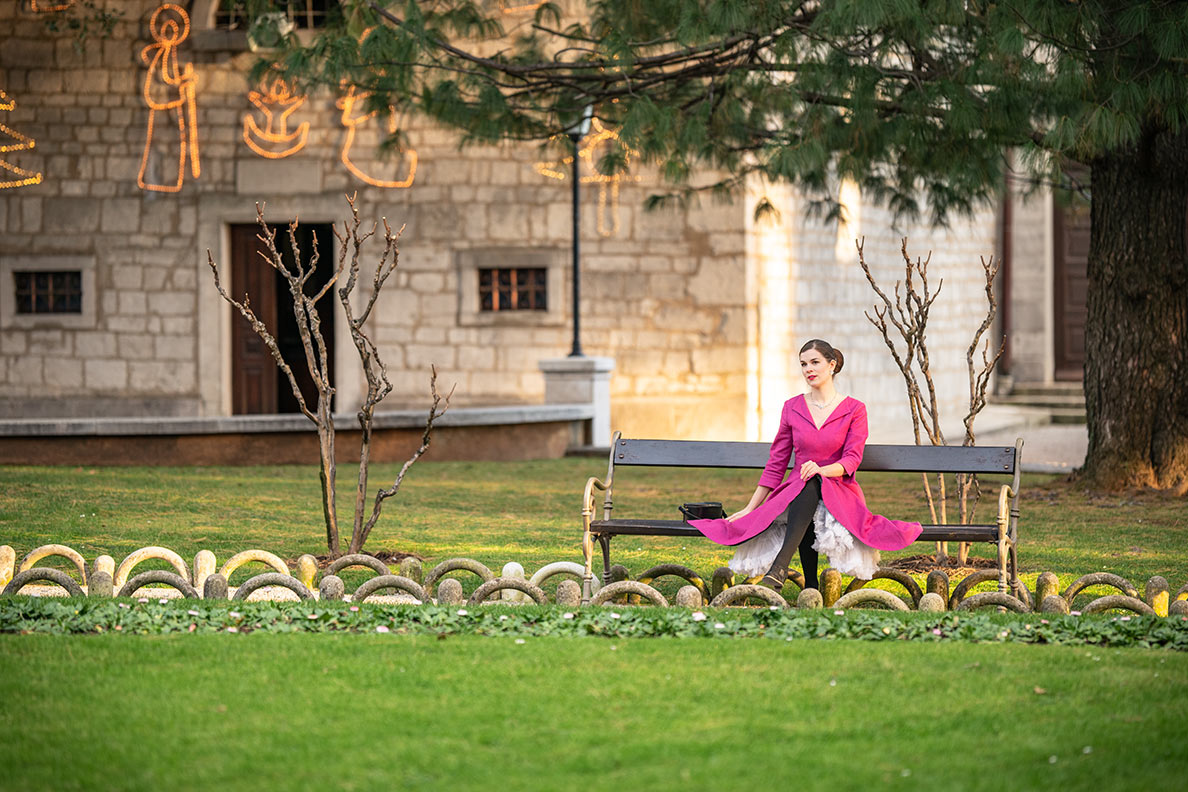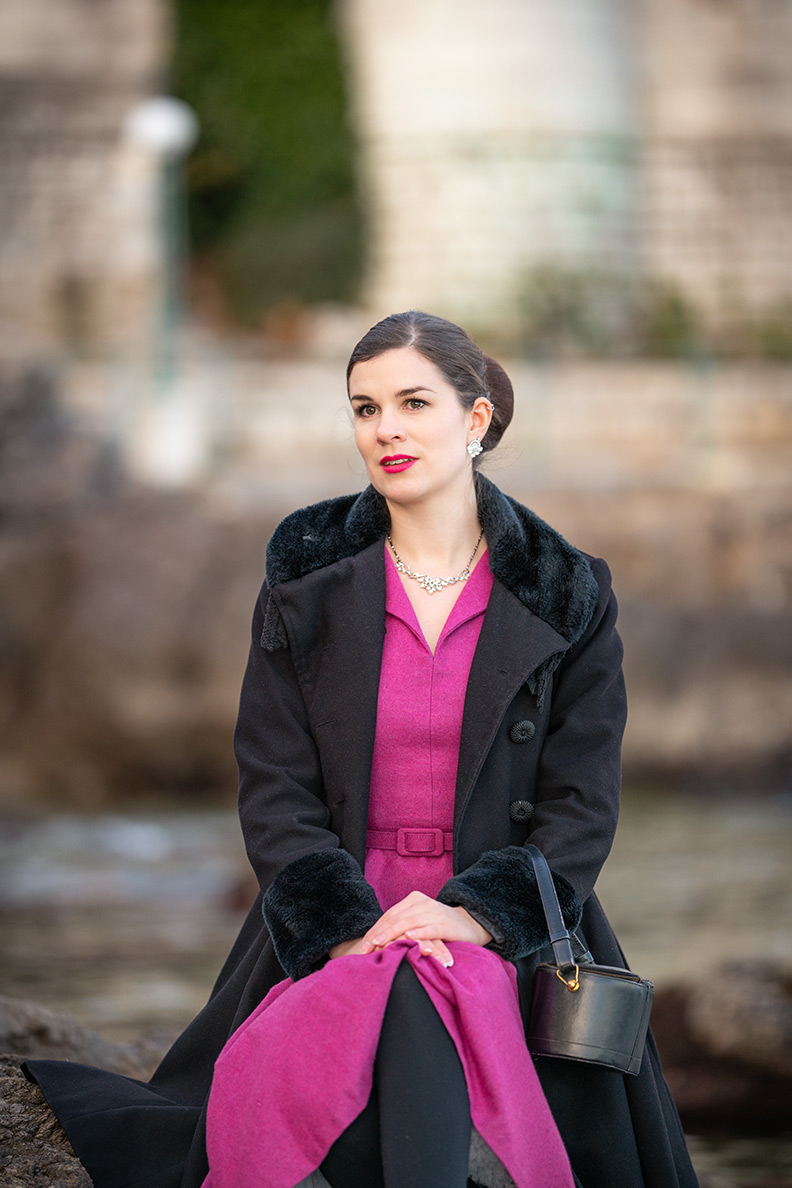 ---
Outfit Details:
Heartbreaker Dress: Gracy Q
Petticoat: very similar here
Coat: Hell Bunny, similar here
Tights: Calzedonia
Shoes: Miss L-Fire, similar here
Handbag: Vintage
Jewellery: Vintage
---
f you want to learn more about fashion and the story of fashion classics, make sure to check out my page Fashion Know-how (click)!