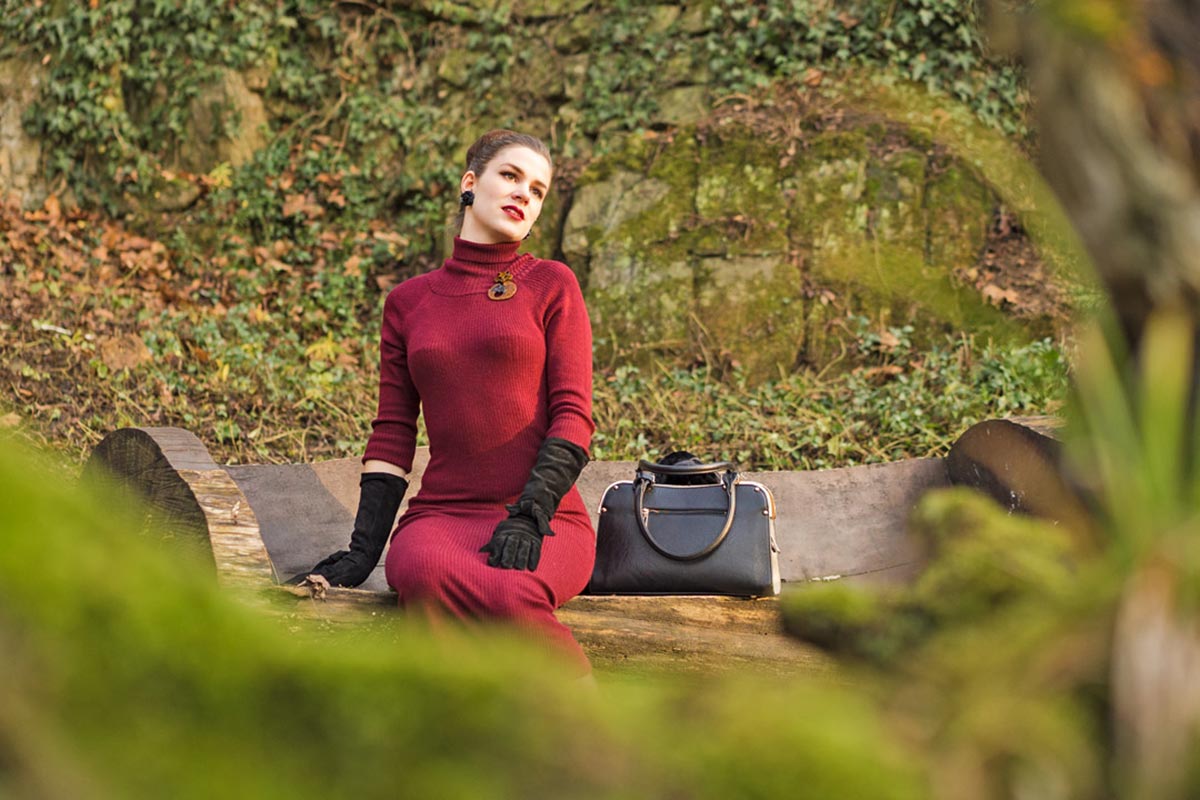 This blog contains affiliate links (marked with *). If you shop products via those links, I may get a small provision which helps me to maintain my blog. Of course the price doesn't change.
Wonderful knit dresses for the cold season
Knit dresses are a pretty cool invention! They are not only super comfy and warm, but also look very stylish. Worn with warm tights, they are perfect for a cosy day at home or the home office. If you style them with lovely hosiery, boots and some accessories, though, they are also perfect for a coffee date and can even look festive! In the following, I am going to show you my favourite knitted dresses for the cold season and tell you how to style them.
Fitted Knit Dresses for Autumn and Winter
Fitted knit dresses look very elegant and are absolutely perfect for an afternoon with friends, a visit at the museum or a shopping trip. My dress, by the way, is from an old Collectif Clothing collection. But I found some lovely alternatives:
*Affiliate links


---
What to wear with fitted Knit Dresses: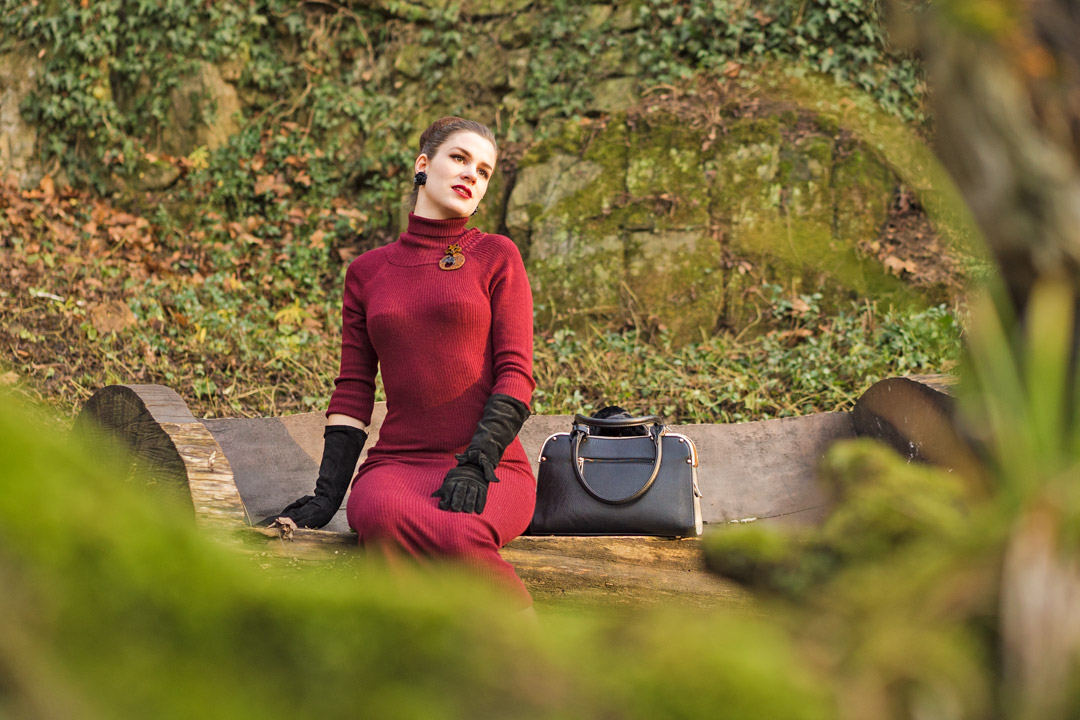 Accessories made of (fake) leather are a cool contrast to cosy knitwear. So what about long leather gloves worn with a dress with half-long sleeves? And of course we need tights during cold season. So depending on the weather, I recommend dark sheer tights or wearm thermal tights as soon as it gets very cold. Now you only need some cool boots and you are ready to go!
*Affiliate links

---
Flared knitted Dresses for the cold Season
Knit dresses with a flared skirt look a bit more casual than the fitted ones, but are very stylish. They are my favourites for the home office, by the way. Those knitted dresses look good and are super comfortable. You are able to open the door in them and can go out for a coffee date. Last year, I even wore a knit dress for Christmas! My dress is from an old collection, but TopVintage* offers some lovely ones. I also found other stylish alternatives:
*Affiliate links


---
How to style flared Knit Dresses: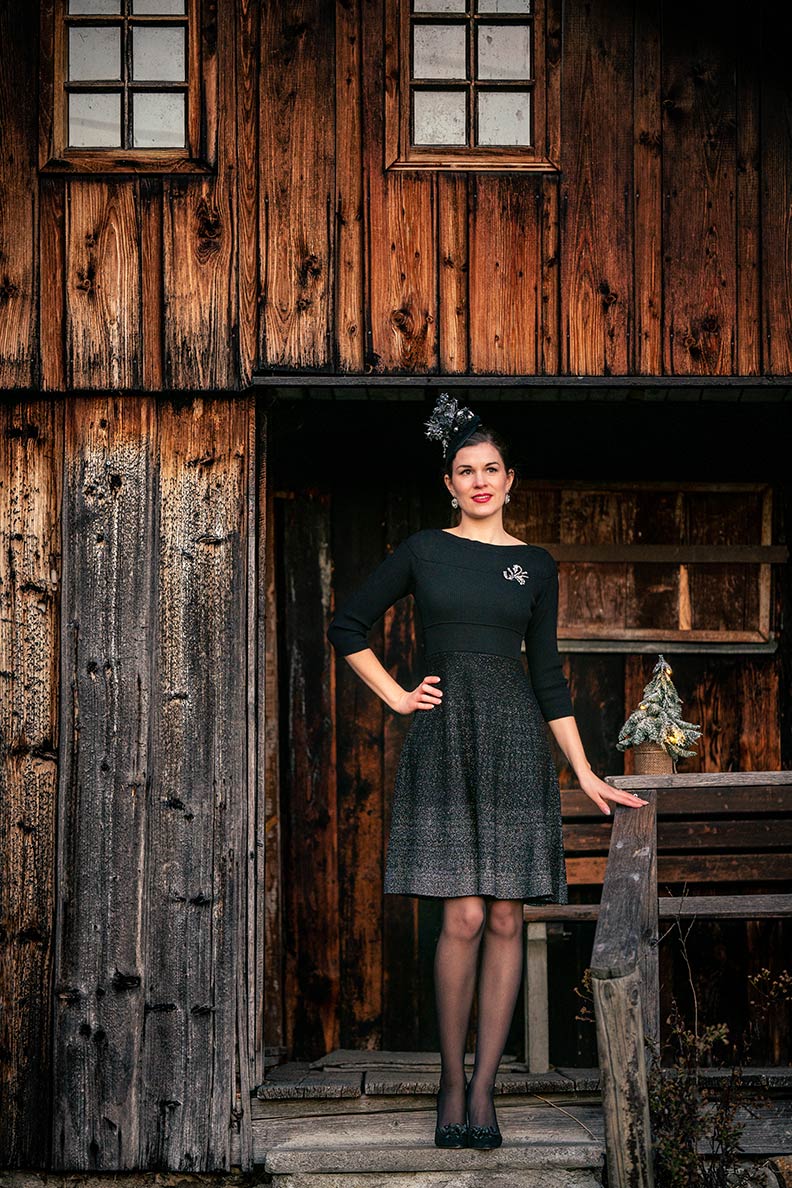 When at home, I usually wear my knit dress only with warm tights and cosy socks. Whenever I go out, I add some accessories like earrings or maybe a beret and gloves. If you prefer an elegant look, go for high heels. But knit dresses also look amazing in combination with 70s style boots.
*Affiliate links

---