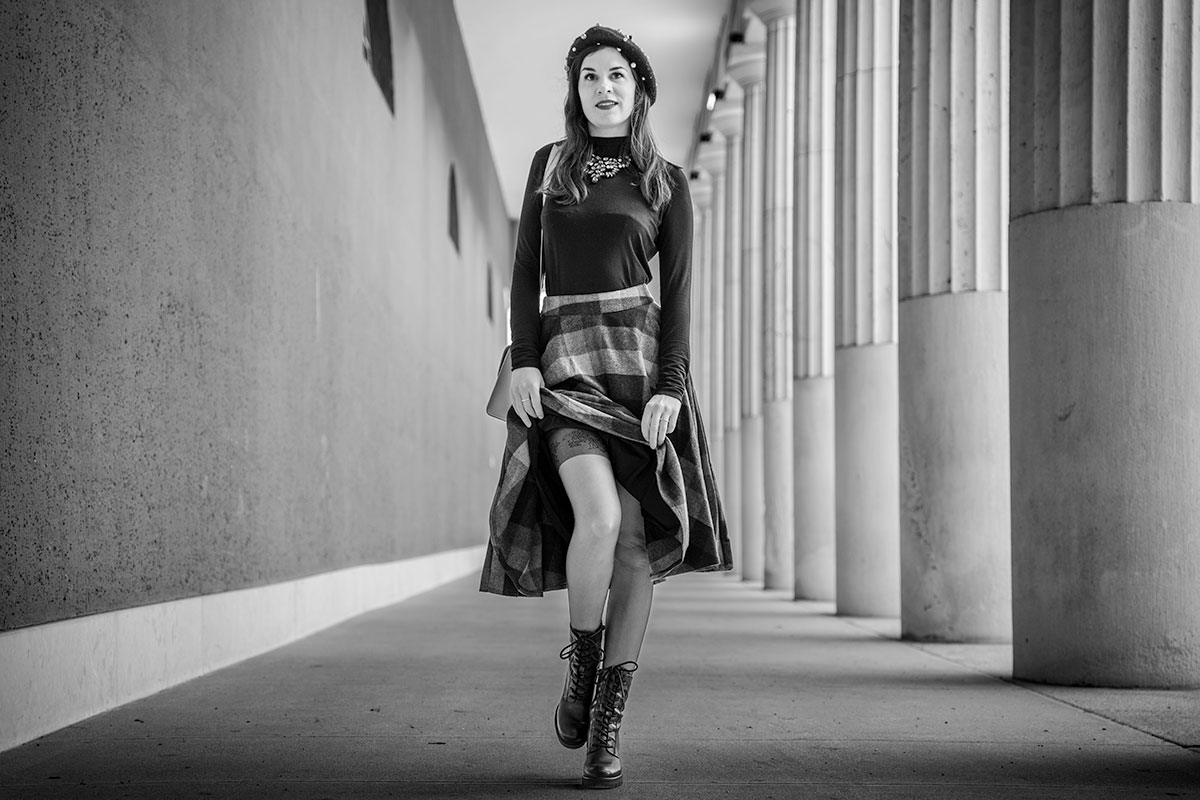 This blog contains affiliate links (marked with *). If you shop products via those links, I may get a small provision which helps me to maintain my blog. Of course the price doesn't change. Items marked with c/o were given to me as free test samples.
A winter skirt by Timeless London
I rarely wear trousers – even in winter. So obviously I do own quite a few winter dresses. However, I don't really have a lot of warm winter skirts. The majority of my skirts is light and summery – not really the best choice for cold days. So luckily, I got a lovely warm winter skirt by Timeless London, which I am going to introduce in this blogpost.
Outfit Details:
Winter skirt: c/o Timeless London
Sweater: similar here*
Necklace: similar here*
Nylons: Cervin, similar here*
Shoes: Tamaris
Beret: similar here*
Handbag: Furla, very similar here*
By the way: with the code RETRO15 you will get 15% discount at Timeless London!
*Affiliate links

---
A Winter Skirt by Timeless London
Tartan looks not only great during Christmas time, but simply always is a good choice. But since I am rather in spring than in festive mood, I am quite happy my plaid skirt has neutral colours like grey and black. So it is super easy to style and combine.
The woolen skirt is very warm, has a wonderful flared cut and looks amazing – even without a petticoat. Furthermore, the skirt is lined and therefore doesn't "stick" to your legs when wearing tights.
How to style the Winter Skirt
As I already mentioned, the skirt is super easy to style. Nevertheless, I like to wear it with basics as well as some special pieces. The turtleneck is very simple, but super chic. To make the look a bit more interesting, I am wearing a huge necklace with the outfit. A beret with pearls not only literally crowns the outfit, but also keeps the head warm.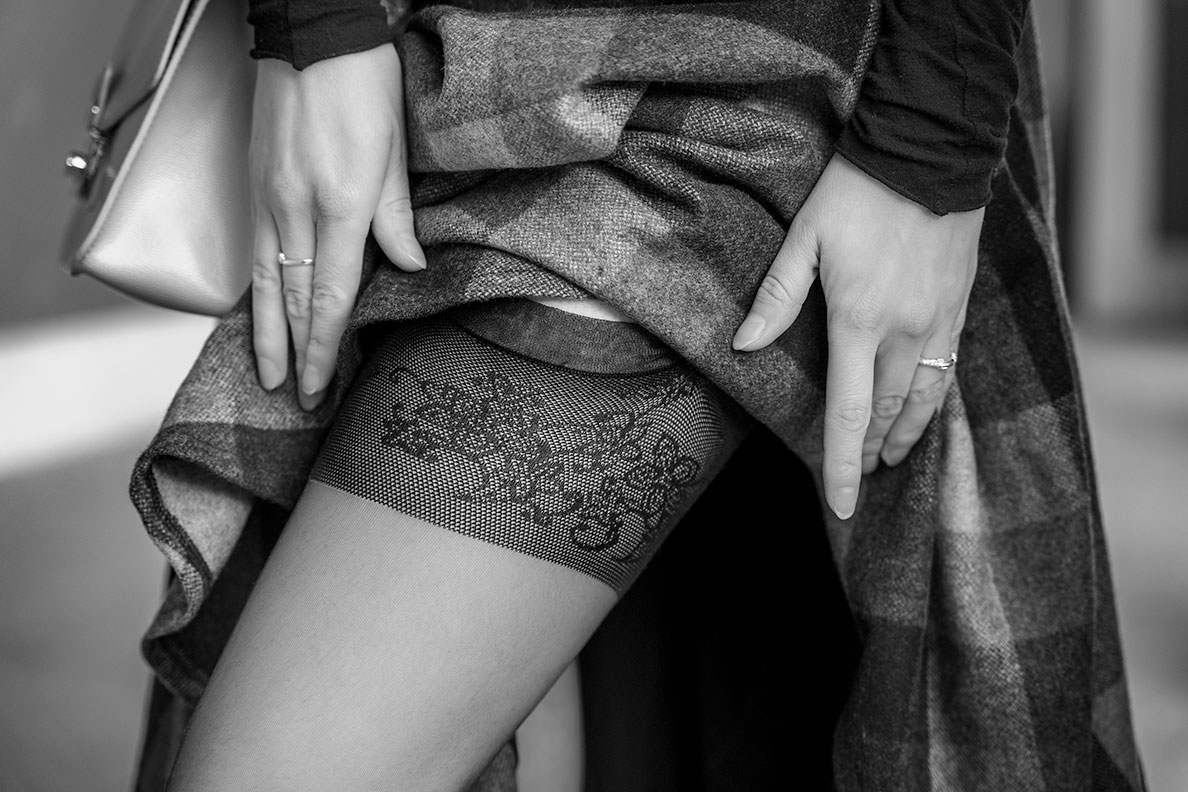 My nylons with the really pretty welt are by Cervin. By the way: In this blogpost, I tell you how to wear delicate nylon stockings in winter without being cold. The lace-up boots are a really cool contrast to the nylons and keep my feet warm.
---