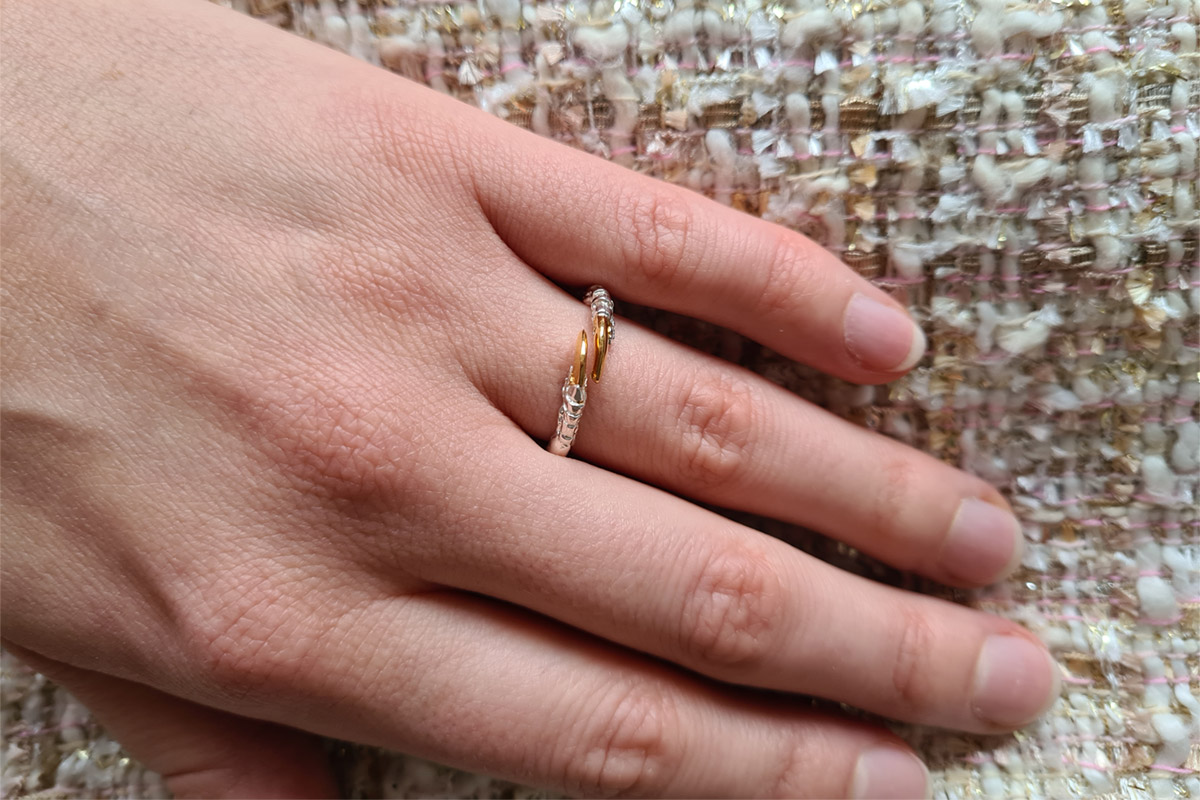 This blogpost contains affiliate links (marked with *). If you shop products via those links, I may get a small provision which helps me to maintain my blog. Of course the price doesn't change for you.
My monthly review for January
January actually wasn't that bad. If you are following me on Instagram, you might already know that 2022 started with a ring on my finger. We already decided to get married in autumn last year, but now, it is official. 🙂 And as we hope the wedding will take place in spring, there is a lot to plan and organise. In the following, I am going to tell you what else I was up to the last month.
What I did:
The new year started quite relaxed. On my birthday this year, I wasn't in Paris, but visited a sauna instead – it still was nice, though. 😉 Furthermore, we found a location for our wedding, bought rings and made our guest list. Due to the current situation, we decided to only have a small wedding with about 20 guests and hopefully will be able to have a huge party next year, but we will see.
Well, during the rest of the month I mainly baked and had some coffee. January still is a quiet month…
---
What I bought
As I already mentioned, we bought our rings. And as those were more expensive than we expected, my shopping budget for January was already used up. So instead of a few new tights and some second-hand pieces, I didn't buy anything else.
---
What I wore
We didn't have much snow in January, but only very wet and cold weather. My outfits, therefore, were cosy, warm and wintry. Oh how I am looking forward to spring!
*Affiliate links

---
What I watched
No parties nor events mean: Enough time for cosy movie nights at home! So this month, I finally have a watch list for you.
Diana Vreeland: I already read the book Allure* by Diana Vreeland twice. And then I found out that there is also a documentary about her life available: Diana Vreeland: The eye has to travel*.
Boardwalk Empire: Boardwalk Empire is available on Sky (at least in Germany). I really like this series that takes place in the 1920s in USA during prohibition. PS: This is also a great series to watch with your love. 😉
Selling Sunset: To be honest, at the beginning, I didn't really understand the hype around Selling Sunset. But as I like to watch something while I edit my photos were I don't have to think too much, I finally started watching this reality show on Netflix – and I have to admit that I like it.
---
What will make February more beautiful:
In February is Valentine's Day! Not that I celebrate this day, but it is a wonderful excuse to shop some new and seductive lingerie! PS: In this blogpost, I show you my favourite lingerie that is on sale, currently!
*Affiliate links

---