Not everyone loves fall; no wonder: it rains often, it's cold, and most of the time everything looks grey. On the other side autumn can be wonderful: golden light, colourful leaves, cozy evenings with tea, and sweets, and much more. In this blog post I show you ten things that make me, and hopefully you happy in the autumn.
---
1. Tea
As soon as it gets cold outside there is nothing better than a big cup of hot tea – my favourites are from Lov Organic and Kusmi. This is perfect to warm up after a walk in the nature or just to enjoy an evening at home. Furthermore high-quality tea is also very healthy.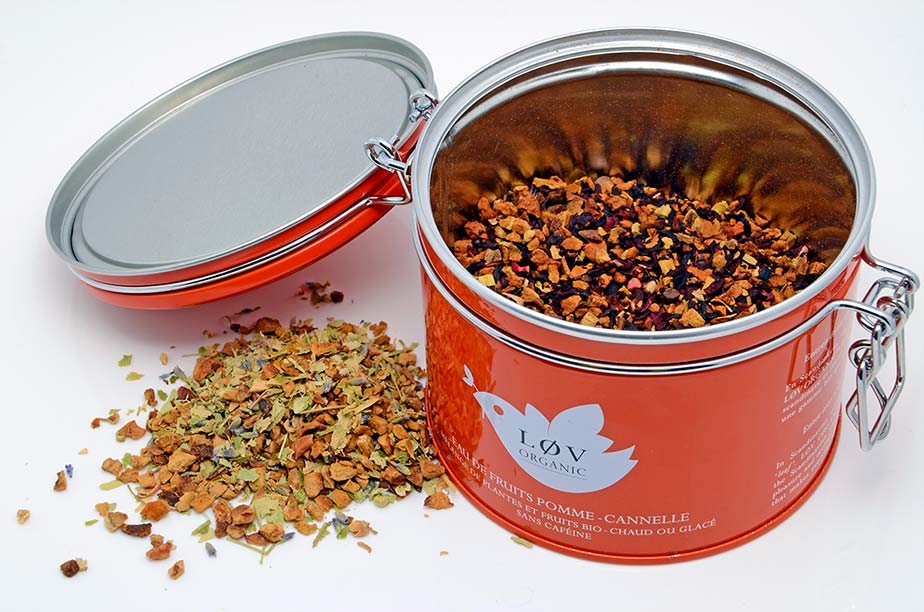 ---
2. Dark Nailpolish
While you are enjoying your cup of tea, you can use the time to do a perfect manicure. In Fall I prefer dark reds like "Nuit 1947" or "Massai" by Dior.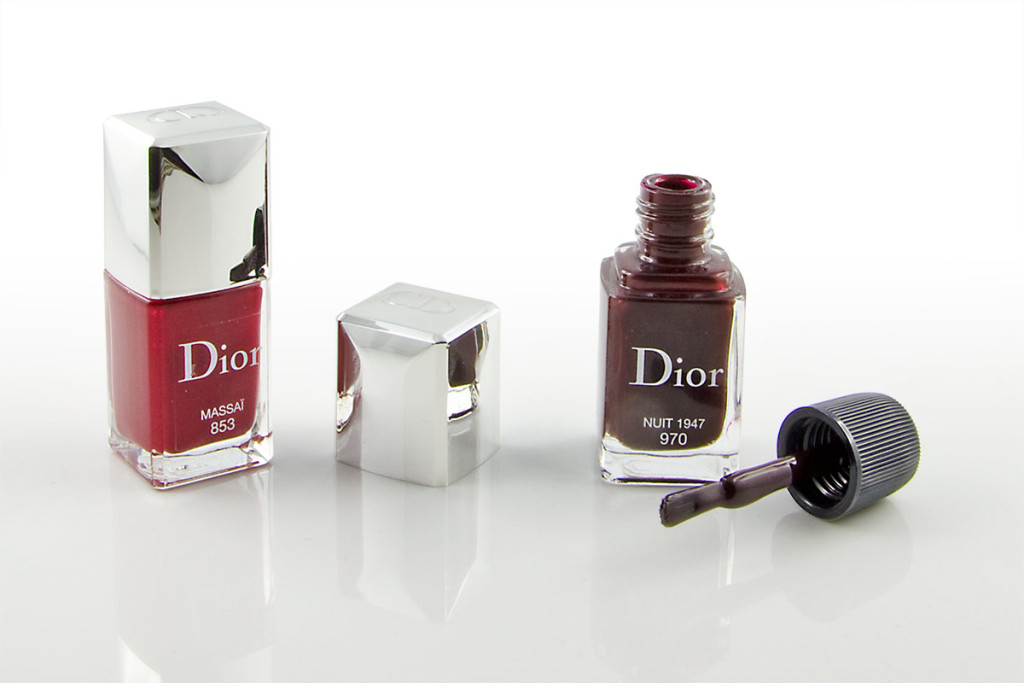 ---
3. Cozy and warm Socks
Cozy and warm socks are perfect to keep your feet warm while you're doing your manicure or while watching a movie; which brings us straight to the next point…
---
4. Cinema at home
When it's rainy and cold outside most of us like to watch TV. Unfortunatelly the TV programm is not always the best. Thank God there is Netflix, Amazon Instant Video, Maxdome, and so on.
---
5. Wonderful Retro Boots
Especially late fall days are most of the time gloomy and grey. The wonderful boots "Rosie Lea" by Irregular Choice definitely brighten up those days.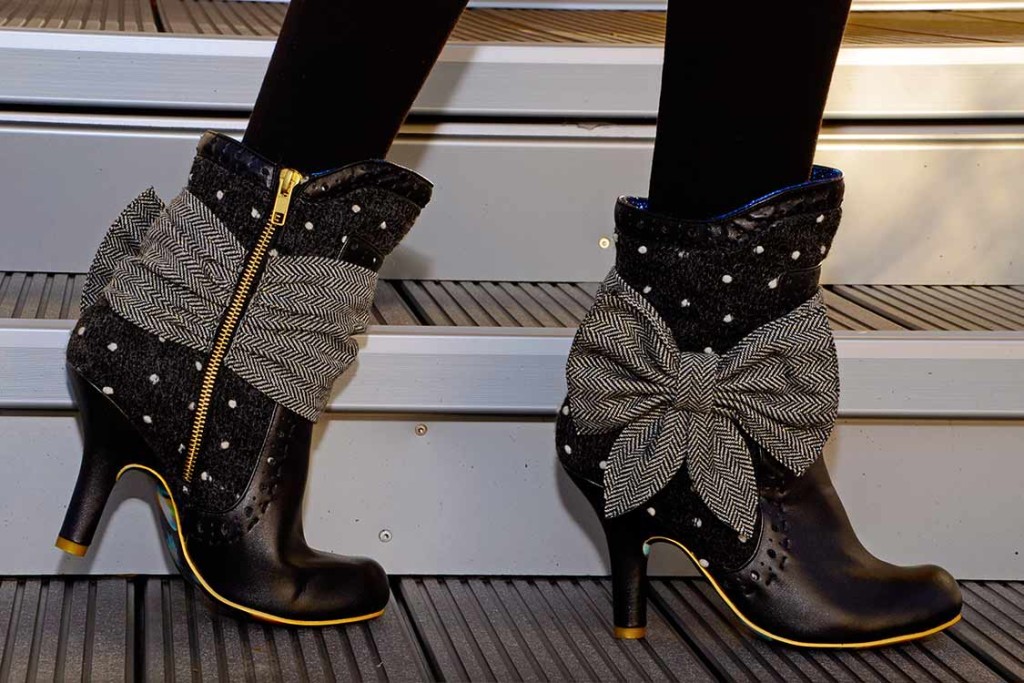 ---
6. Umbrella
You really need an umbrella in autumn so why not investing in a stylish one like this from TopVintage? Find a full review here.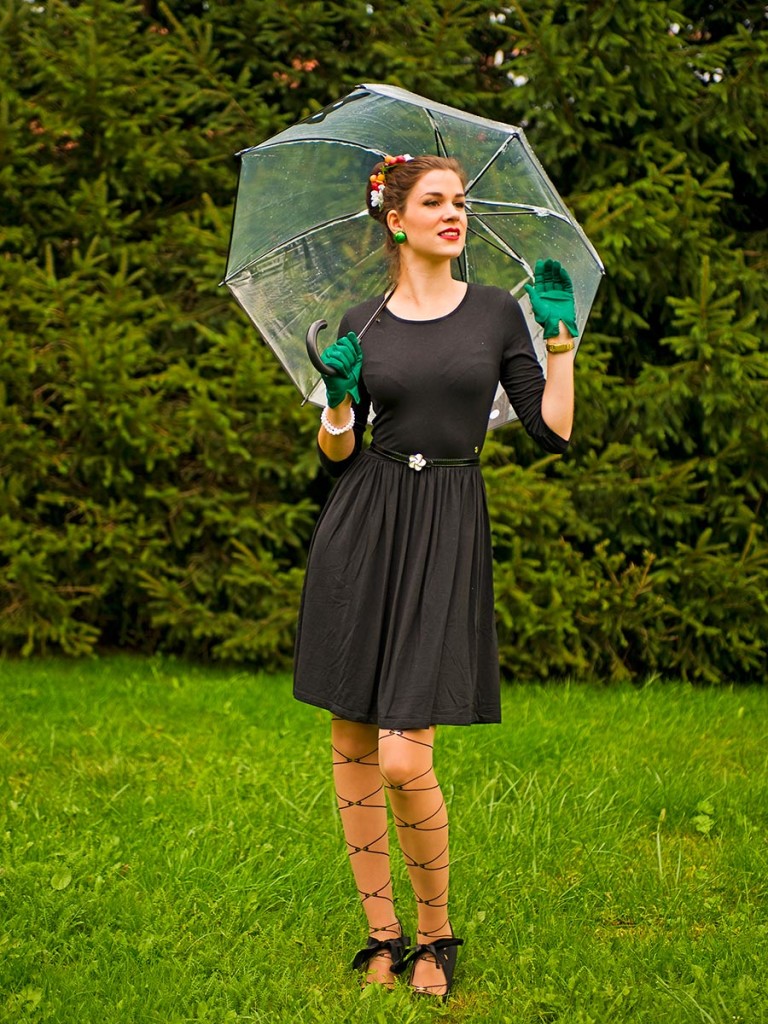 ---
7. Gloves
If you've been following my blog a bit longer, you might have noticed how much I love gloves. They add that certain something to every outfit while keeping your hands warm. One of my favs are the nylong gloves by Secrets in Lace which you can shop here.
---
8. A beautiful Coat
When it's getting colder and colder outside I put out my black Hell Bunny coat which not only keeps me warm but also looks super stylish.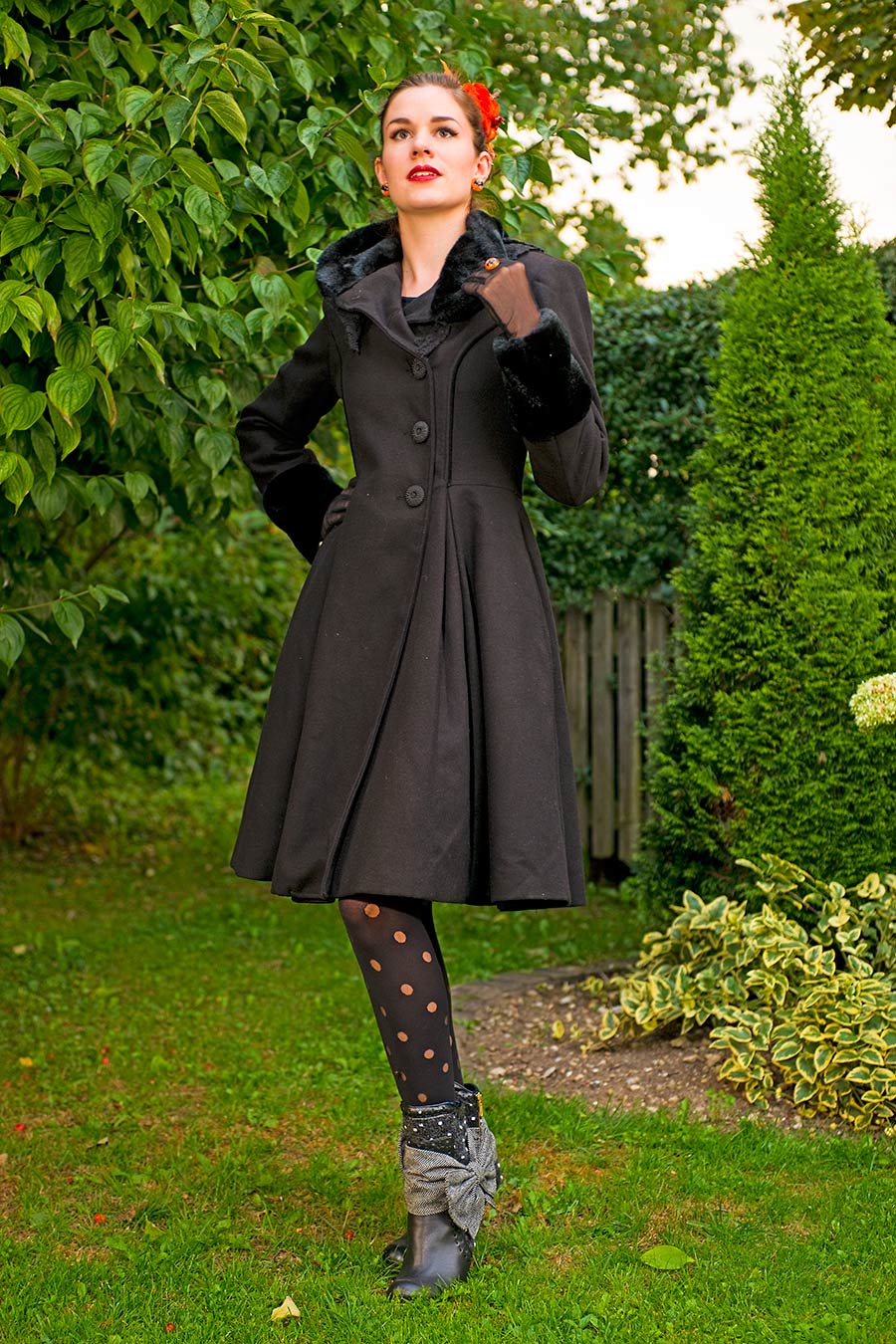 ---
9. Accessories for Fall
I really love accessories! Look at those cute earrings and ring by Glitter Paradise or that amazing hairflower I bought at SophisticatedFlowers – perfect for Halloween!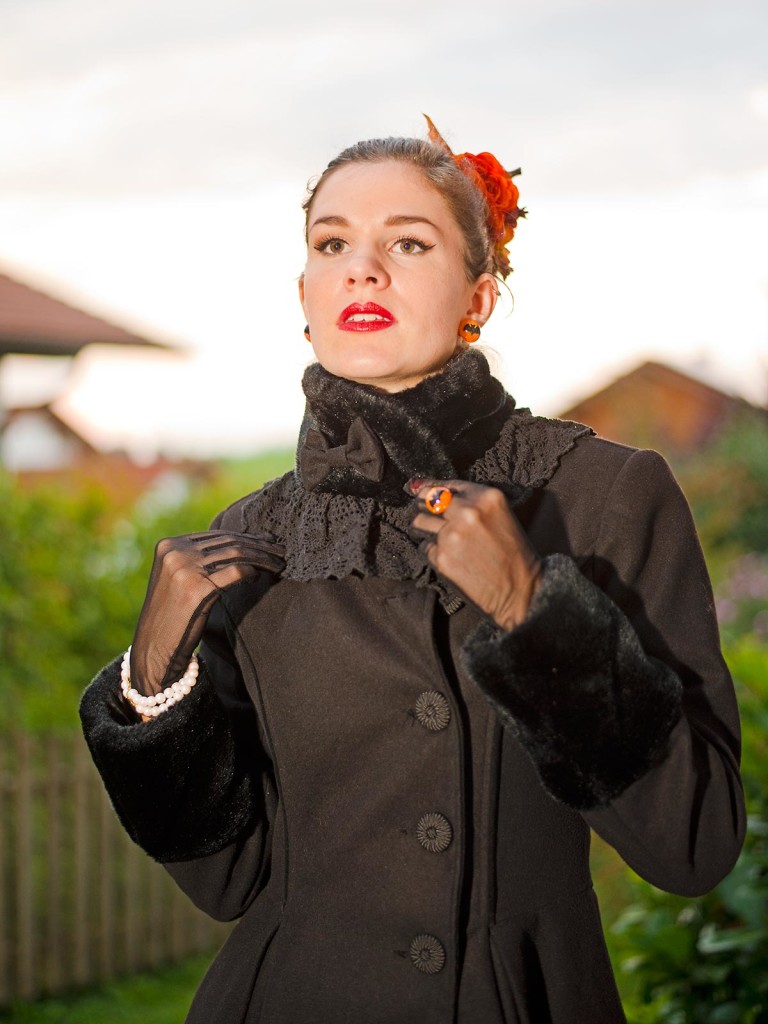 ---
10. New Autumn/Winter Collections
I love fall and already look forward to the new autumn/winter collections when it's still summer. The colours are darker, prints more dramaticaly and capes are available again. Stay tuned for new outfits on my blog, soon!