My weekly Review
As my previous review of the week was quite successful and got a lot of positive feedback, I decided to share my week with you this Sunday, again. And this time, I even did something exciting! I also worked a lot on my blog. Of course I'm going to tell you why I yet didn't publish a new blogpost.
*This blogpost contains affiliate links (marked with *)
What I did: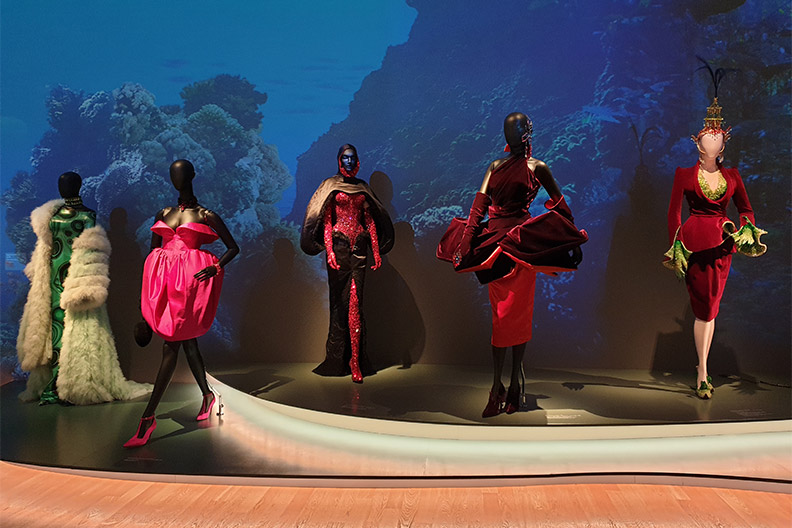 This week, I worked a lot behind the scenes on my blog. As RetroCat.de is a bilingual website, I need some additional tools (so called plugins), and I had to update these. From previous experiences, I know that such updates can take quite some time and are not always as easy as one might think at first. So I decided to start the update on Monday, as this was a public holiday in Germany and therefore my boyfriend would be able to help me, if I need him. Well, the update actually worked pretty well, until I figured out all the English versions of my blogposts from the last five years had to be published again. This wouldn't be that bad, but unfortunately, I sent all my newsletter subscribers hundrets of automatic mails with blogpost notifications. If you are one of them and got tons of mails from me on Monday, please be sure that I'm very sorry! This absolutely wasn't my intension and believe me, I was pretty shocked when I found out what I did… All in all, this update needed much more time than I thought and there are still a few things to do. This is why I wasn't able to publish new blogposts, something I will change next week, I promise. 🙂
After the nerve-wracking blog update, I decided to do something lovely as a reward. So on Wednesday, I visited the spectacular Thierry Mugler exhibition in Munich – such a wonderful activity after weeks of doing almost nothing but staying at home. I will publish a blogpost about my visit next week.
The rest of the week was pretty quiet. I went out for walks almost every day and cooked for us.
---
What I bought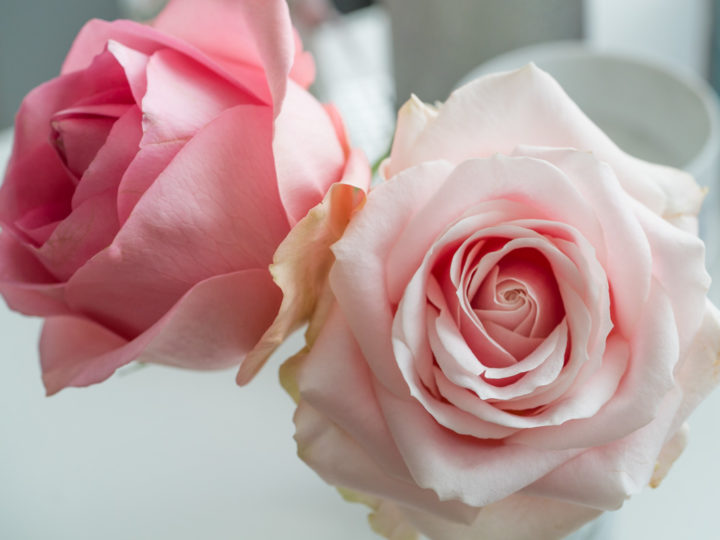 Beside some grocieries and fresh flowers, I only bought a small picture book: Helmut Newton – Private Property* – I really love such books to find new inspiration!
---
What I read
I couldn't find the time to read a new book, but I read a lot of instructions on how to update my new transaltion tool on the blog. Something more intersting I read definitely were the blogposts on VintagePillbox, the second blog by NoraFinds. To relax a bit, I also browsed some of my coffee table books and draw a bit in my Vogue colouring book.
---
What I wore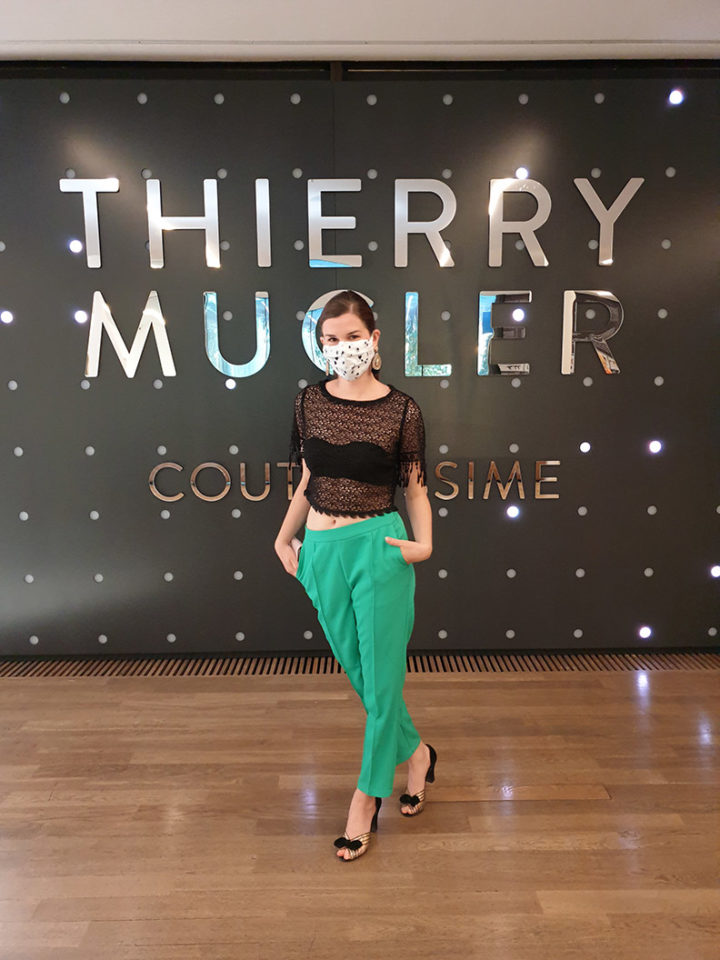 At home, I mainly wore jersey dresses as well as pretty loungwear. For my visit at the Thierry Mugler exhibition, I chose wonderful green trousers by King Louie (similar here*) as well as a black top by Lena Hoschek (similar her*), and of course as mask. Pretty sandals (similar here*) – finish this wonderful relaxed but stylish outfit.
*Affiliate links
When running errands or going out, I mainly went for flared trousers together with blouses, again. This is one of my favourite combinations, currently, as it looks elegant but not overdressed.
*Affiliate links

---
What made me happy: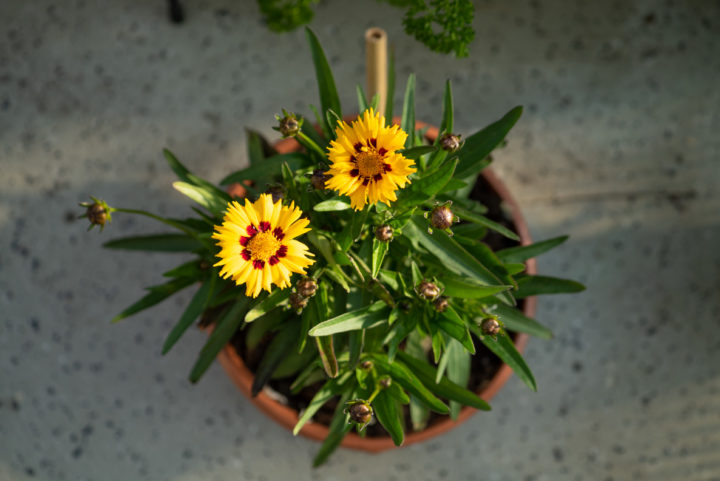 After I finally managed to install and update my translation tool, it is easier for me to work on new blogposts, now. So this will make blogging easier for me in the long run. Furthermore, my balcony is in full bloom, and this always makes me happy when I look outside!
---
What I ate & drunk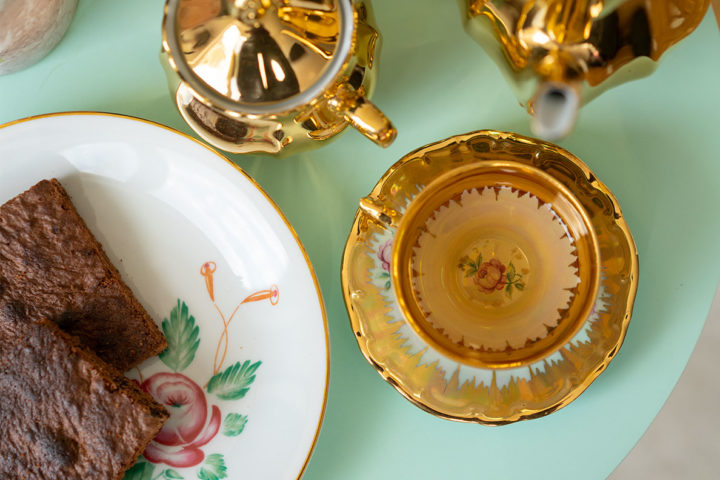 I mainly ate fresh vegetables, some sweets and pastry, as well as a homemade vegetable lasagne – hmmm. During the week, I mainly drink water and tea, but I also had a delicious drink underneath our new parasol on the balcony – a dream!
---
What made my week more beautiful:
---