Advert/affiliate links. This blog contains affiliate links (marked with *). If you shop products via those links, I may get a small provision which helps me to maintain my blog. Of course the price doesn't change.
My monthly recap for July
July went by so fast, I almost missed sharing my monthly recap! And we really did a lot again in the last month – with the baby, of course. 😉 Our child doesn't sleep that much anymore (sometimes I even suspect that she needs less sleep than I do), but we still experienced a lot and were out and about a lot more than the two months before.
What I did:
Most of my day still consists of changing diapers, feeding, playing with the baby and then trying to get the baby back to sleep. I don't want to complain about that at all. Rather, I enjoy the time to the fullest – after all, it really goes by far too quickly. Since the weather was so good (sometimes even too good or too hot, I think), we were able to do a lot. We were in the beer garden, at a market and of course did many walks with the pram. We also visited friends and had visitors. So all in all a really nice summer month.
And apart from that, I've been enjoying Instagram more since July. Because I found out that I really like making reels. 🙂 So feel free to stop by!
---
What I ate: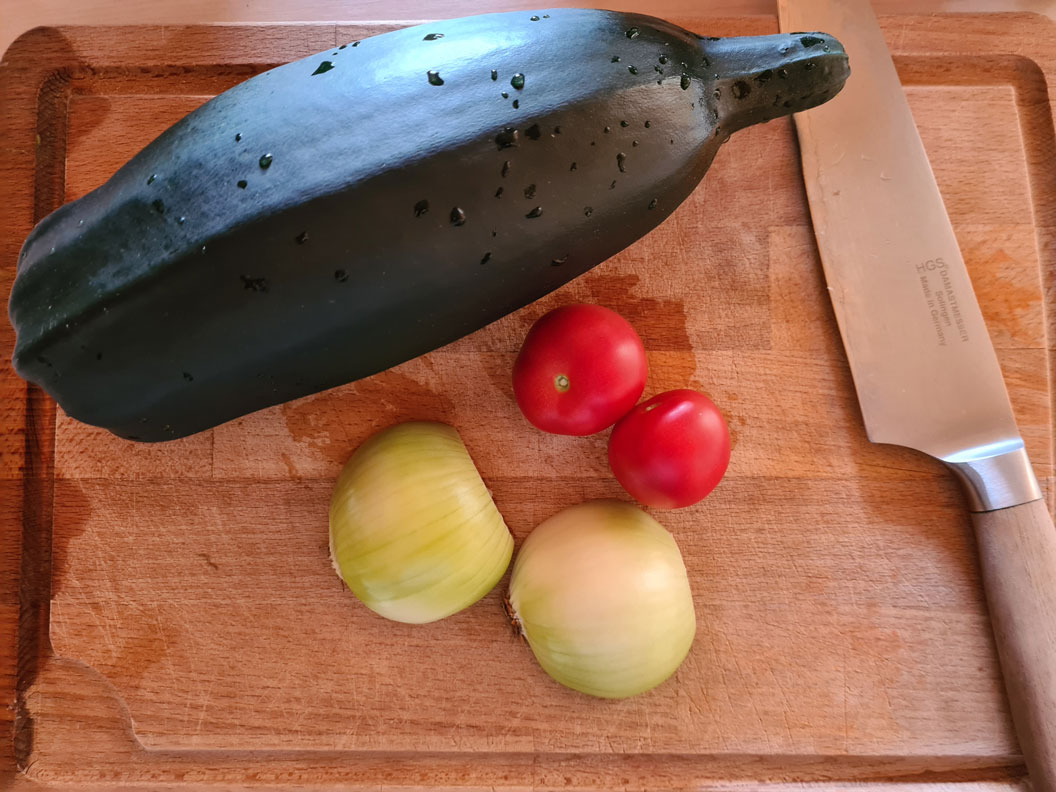 My plants are growing and thriving, so I've already been able to harvest and eat cucumbers, zucchini, tomatoes and raspberries.
---
What I wore
Did I mention that July was incredibly hot? Well, that's why I mainly wore light summer dresses made of linen (e.g. from Son de Flor*), sunglasses and open-toed shoes.
*Affiliate links

---
What I bought
I actually only bought baby things in July. We already need the next size and I had to sort out the first small onesies. However, our best purchase of the month is the ROCKIT pram rocker (e.g. via Amazon*). As the name suggests, the little rocket keeps rocking the stroller. So we were able to sit completely relaxed in beer gardens and cafés while the baby rocked comfortably and slept blissfully. 🙂 The stroller chain with a bat from Fehn is also very popular (e.g. via Amazon*). In the beginning, our little one ignored it completely, but now it is admired with wide, interested eyes.
*Affiliate links

---
What I saw & read:
I hardly read in July, just leafed through some magazines. The TV stayed off most of the time, I just finally finished watching the latest season of Selling Sunset. 😉
By the way, I'd love to see Barbie and Oppenheimer in the cinema, but I'm afraid I'll have to wait until the films are available for home cinema…
---