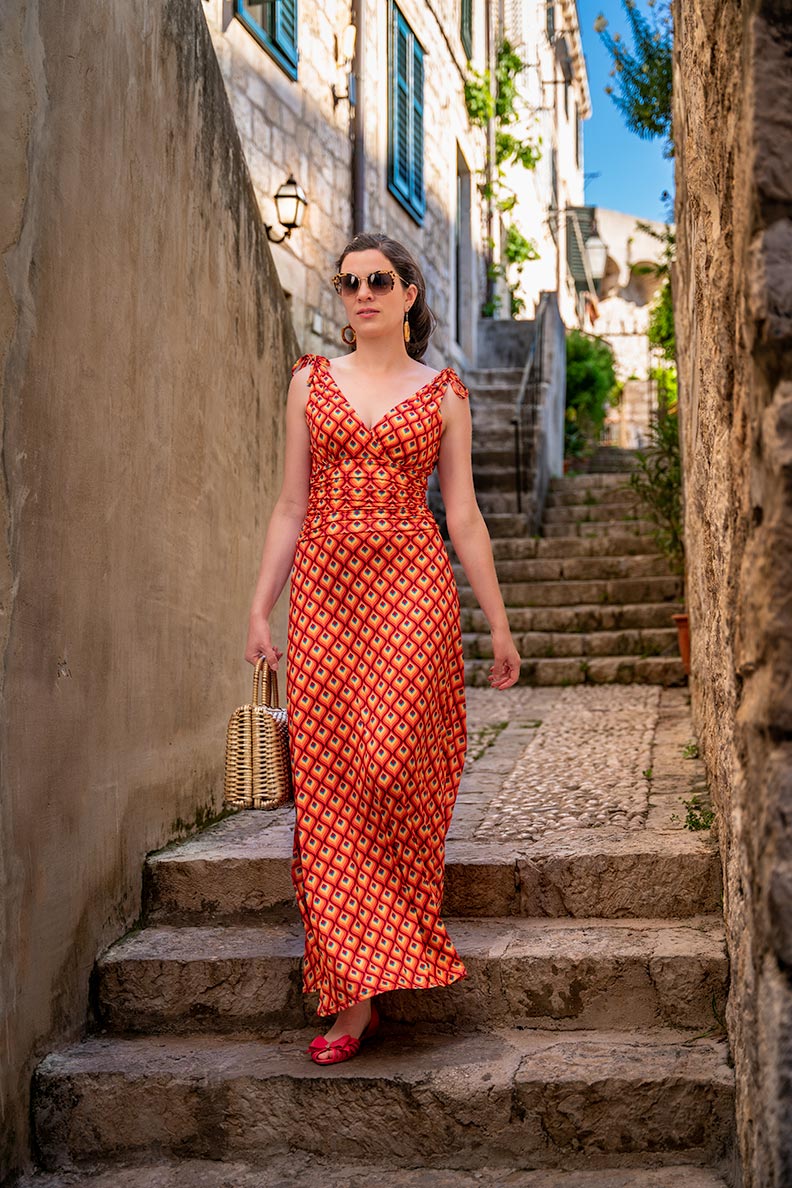 Advert/affiliate links. This blog contains affiliate links (marked with *). If you shop products via those links, I may get a small provision which helps me to maintain my blog. Of course the price doesn't change.
Colourful dresses with retro Patterns
Relaxed garden parties, holidays by the sea or rather a cool drink in your favorite café? While we enjoy the summer, our outfit has to be one thing above all: airy! On the hottest days of the year, relaxed maxi or cheeky mini dresses with colorful retro patterns are very popular with me. Clothes that remind me of grandma's wallpaper immediately put a smile on my face and make the otherwise monotonous everyday life much more colourful. You will find some beautiful models as well as a few helpful styling tips in this blogpost.
Colourful Dresses with retro Patterns
It doesn't matter whether it's a mini dress with a wallpaper pattern in the style of the 60s or a cool maxi dress with a colorful retro pattern in a 70s look – these dresses are always a real eye-catcher. Personally, I like both the mini and the maxi version and just decide depending on my mood. Maxi dresses are a bit more practical in everyday life, as you can bend down and sit down in them without danger. 😉 Cheeky mini dresses, on the other side, are a hit at every party.
By the way, the long 70s style dress in the pictures is from TopVintage*, the yellow mini dress is from Grünten Mode and unfortunately no longer available, but there is a similarly beautiful 60s dress available via Etsy*., for example.
*Affiliate links
---
How to style colourful retro Dresses
Such colorful dresses are statement enough, so it doesn't take much to put them in the limelight. Of course, large sunglasses with a 60s or 70s look go perfectly with a dress with a retro pattern. Matching earrings – for example in a bamboo look (e.g. from Glitter Paradise via Etsy*) or colour-coordinated with the dress – a cool handbag made of raffia and comfortable, flat shoes, and you are perfectly dressed for the garden party, the dinner on the summer holiday or just a stroll through the city.
*Affiliate links

---
How do you like colourful dresses with retro patterns?