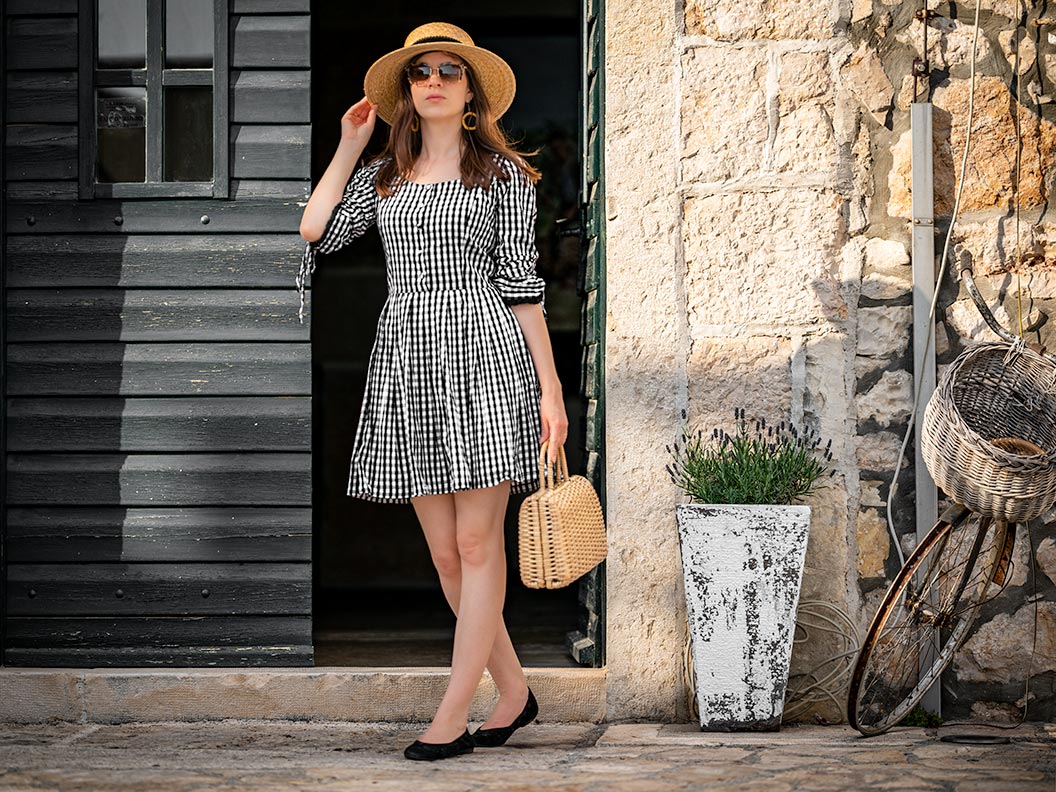 Advert/affiliate links. This blog contains affiliate links (marked with *). If you shop products via those links, I may get a small provision which helps me to maintain my blog. Of course the price doesn't change.
If there is one bag that goes with almost every outfit in summer, it is the basket or raffia bag. It looks just as good on the beach as it does in the city, in the countryside or in the office. In addition, a cool bag made of raffia never really goes out of style – so investing in a high-quality, timeless model is worthwhile. But there are also real bargains that last for years. Incidentally, I bought my favorite basket and raffia bags in vintage shops. You can find designer bags made of raffia at MyTheresa*, for example, while more budget friendly models are available at Asos* or TopVintage*, among others.
Summery Handbag Trend: Raffia Shoulder Bags & Clutches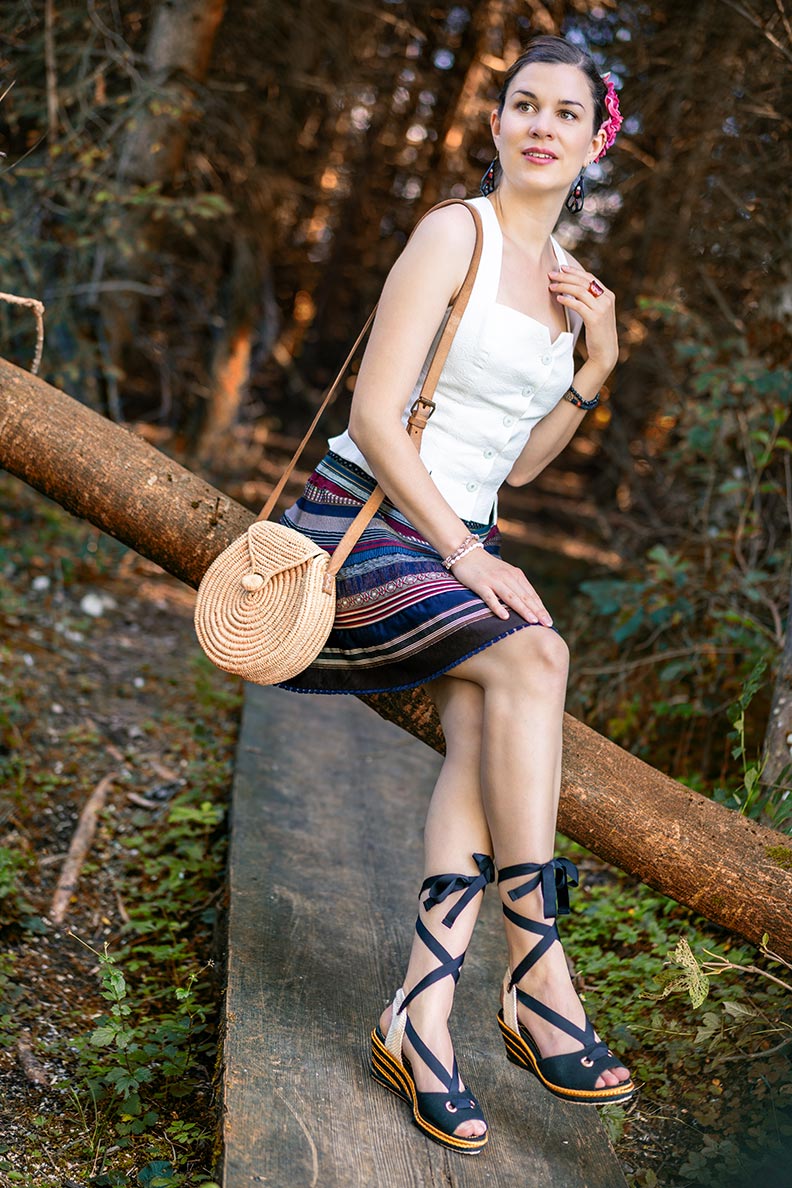 Very few of us can spend the whole summer on the beach, but with a raffia bag we simply bring that beach feeling to the office and/or to the city or countryside. Shoulder bags or clutches made of raffia are particularly suitable for this and are also practical because you have your hands free. Depending on the model, they go well with very stylish looks or playfully romantic outfits.
*Affiliate links

What to wear with Clutches and Shoulder Bags:
*Affiliate links

---
Stylish Raffia and Basket Bags for a Day in the City
Angular shapes and cool leather elements transform basket bags into stylish companions for a stroll through town. The perfect summer bag for a dinner with a sea view, a stroll through the city or a hip summer party. We wear them summery, light looks and cool accessories.
*Affiliate links

What to wear with stylish Raffia and Basket Bags:
*Affiliate links

---
XXL Raffia Bags for the Beach
The natural environment of the bast bag is and remains the beach. XXL models offer space for sunscreen, books, towels and Co. By the way: In this article I will show you stylish swimwear from floral to seductive. 😉
*Affiliate links

What to wear with them:
*Affiliate links

---