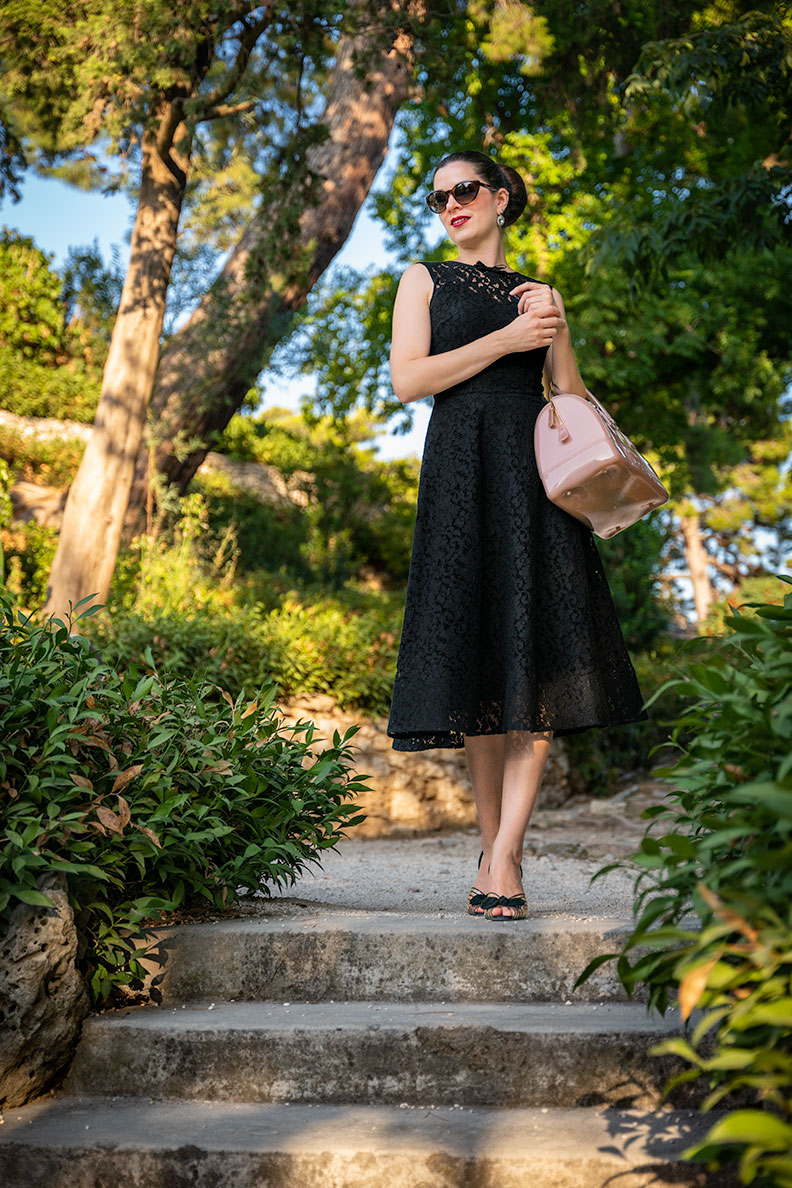 Advert/affiliate links. This blog contains affiliate links (marked with *). If you shop products via those links, I may get a small provision which helps me to maintain my blog. Of course the price doesn't change.
How to wear and style a black lace dress in summer
Hardly anything is as seductive, somber and at the same time stylish as black lace. The playful fabric, which allows some skin to show through and yet provides sufficient coverage, is one of the absolute classics. However, we associate it less with summer. What a pity! Properly staged, black lace looks simply wonderful even during the warm season.
Wearing a black Lace Dress in Summer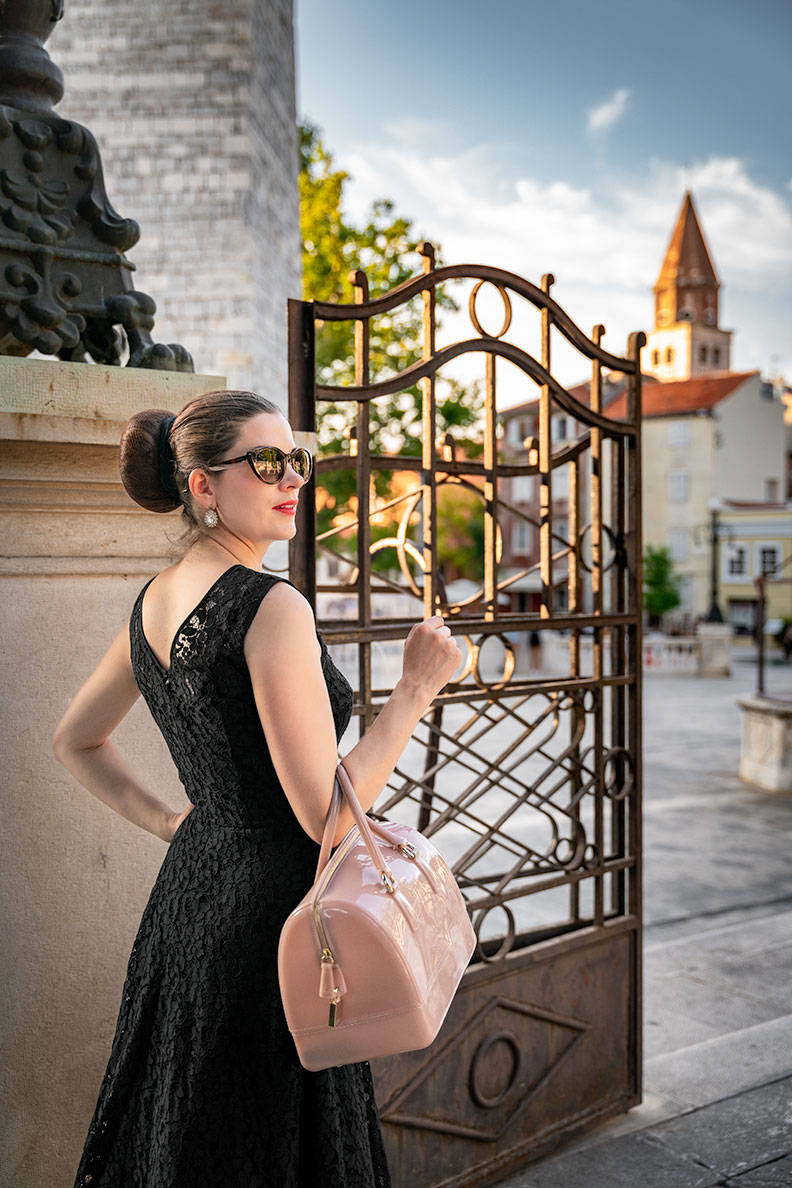 Of course, the choice of lace dress is particularly important. Short sleeves or delicate straps with light lace are particularly suitable. The length can be individually selected according to your own wishes. Personally, I prefer midi or maxi lengths, but lace mini dresses also look great.
Black Lace Mini Dresses
*Affiliate links

---
Black Lace Midi Dresses
*Affiliate links

---
Black Lace Maxi Dresses
*Affiliate links

---
What Accessories to wear with a black Lace Dress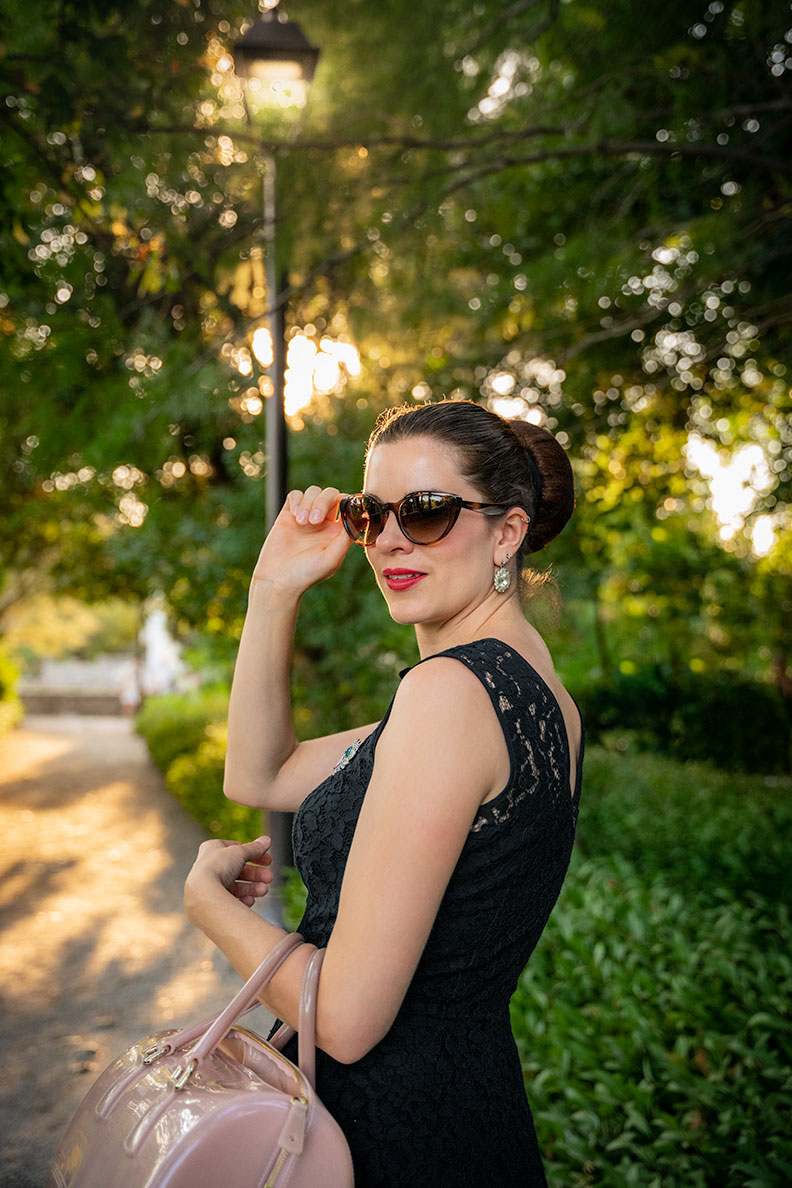 Accessories are just as important as the dress itself in my opinion! They make a look either suitable for everyday life or glamorous.
Always a good Idea: Chic Sunglasses
In order to stage a black lace dress in a really summery way, I definitely recommend chic sunglasses. Personally, I prefer models with a retro look.
*Affiliate links

---
Wear these Shoes with your black Lace Dress
When it comes to shoes, my motto is: they should be open! For example, pretty heeled sandals go wonderfully with elegant midi dresses. On the other hand, flat sandals with delicate straps look great with more casual maxi dresses. Depending on the occasion, both kind of shoes work with a mini dress.
*Affiliate links

---
The matching Handbag
The choice of handbag also depends somewhat on the style of your lace dress. In any case, raffia bags go well with more casual dresses and are also perfect for breaking down very elegant dresses a bit. Otherwise, I also really like pink handbags. For an elegant evening look, on the other hand, you can of course use the elegant clutch.
*Affiliate links

---