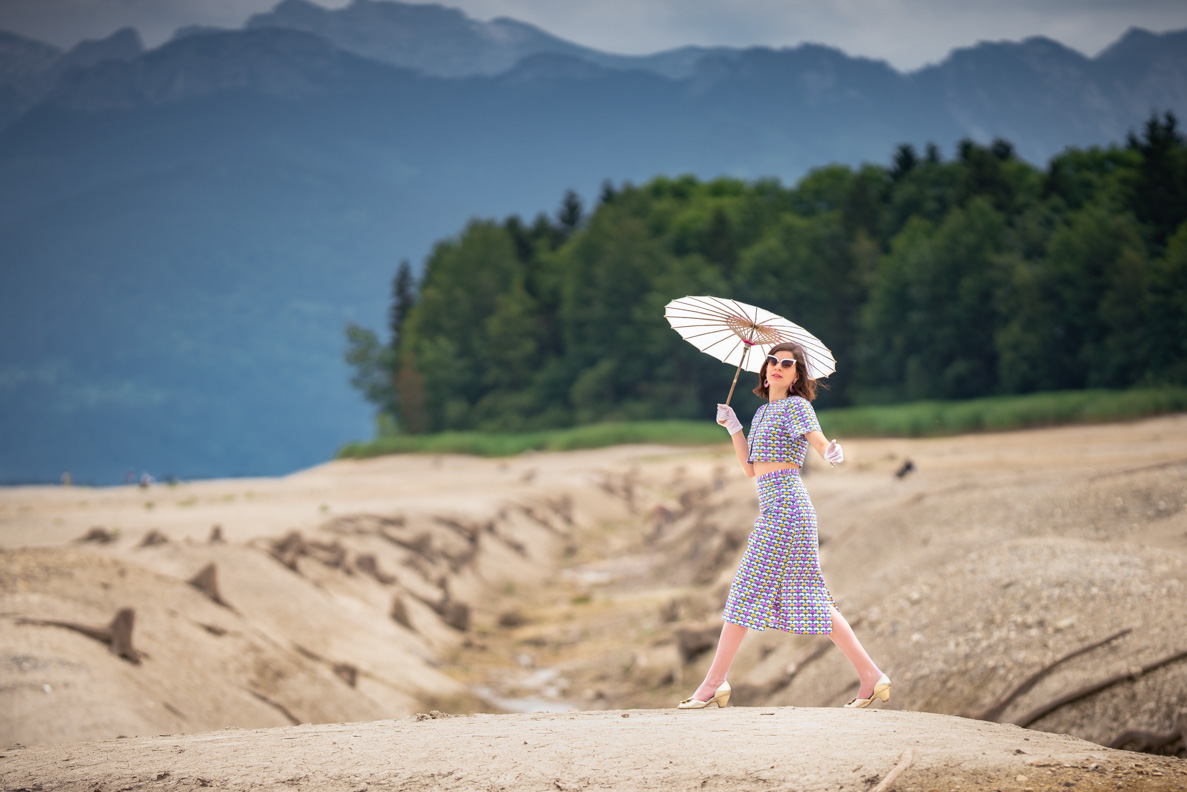 Advert/affiliate links. This blog contains affiliate links (marked with *). If you shop products via those links, I may get a small provision which helps me to maintain my blog. Of course the price doesn't change.
Cropped tops: Perfect for summer
Cool cropped tops are totally en vogue and super hip, currently. You can see that, among other things, when you take a look at the current collections of the hottest fashion houses. Right at the front: Dolce & Gabbana! The colorful looks with a short top and a chic skirt make me want to go on vacation by the sea and put me in a good mood just by looking at them. 😉
*Affiliate links

If you love colorful cropped tops but don't necessarily want to invest in expensive designer fashion, I have good news for you. Retro labels also have super nice, colorful and more budget-friendly models in their range!
---
Cool retro Style Cropped Tops
Great cuts, cool patterns and a gorgeous mix of colors: A cropped top with a retro look is definitely a real eye-catcher and a great choice for summer vacation, a festival or a stroll through the city – and at the same time much easier on the wallet, than the designer version. 😉 You can find the short retro tops at TopVintage* or FrozenHibiscus via Etsy*, for example.
---
How to style short Tops
To make those short tops look stylish despite their short cut, I recommend combining them with a high-waisted skirt or high-waist trousers, so that only a narrow strip of skin flashes. Incidentally, complete ensembles consisting of a top and pants or skirt look particularly cool.
*Affiliate links

---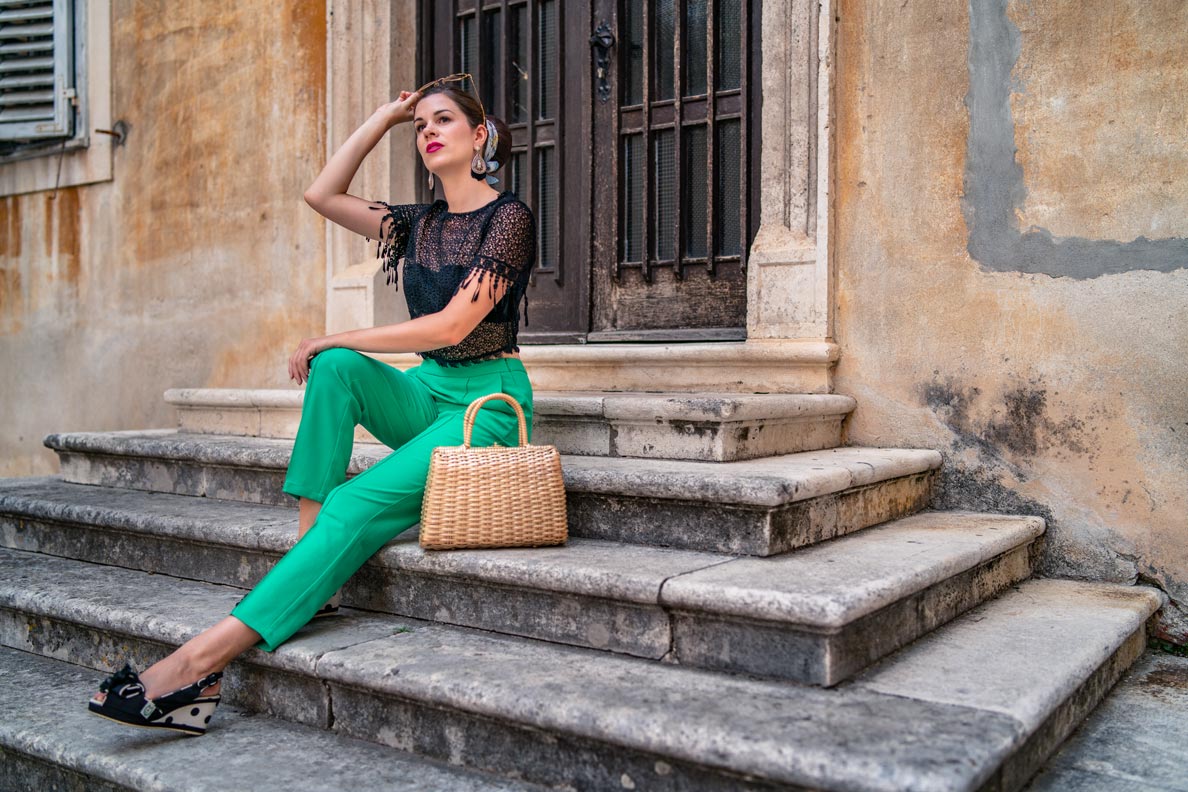 If that is literally too colorful for you, you can either wear a subtle cropped top, or combine a colourful, patterned short top with simple trousers or an elegant midi skirt.
*Affiliate links

---
For Parties & Events: Elegant cropped Tops
Who would have thought that such short tops – perfectly styled – can even look really glamorous! For an elegant look, I recommend cropped tops made of glamorous materials such as brocade, sequins, bouclé or velvet. Combine it with an elegant midi skirt or wide-legged trousers made of a high-quality material and the short top is suitable for going out.
*Affiliate links

---