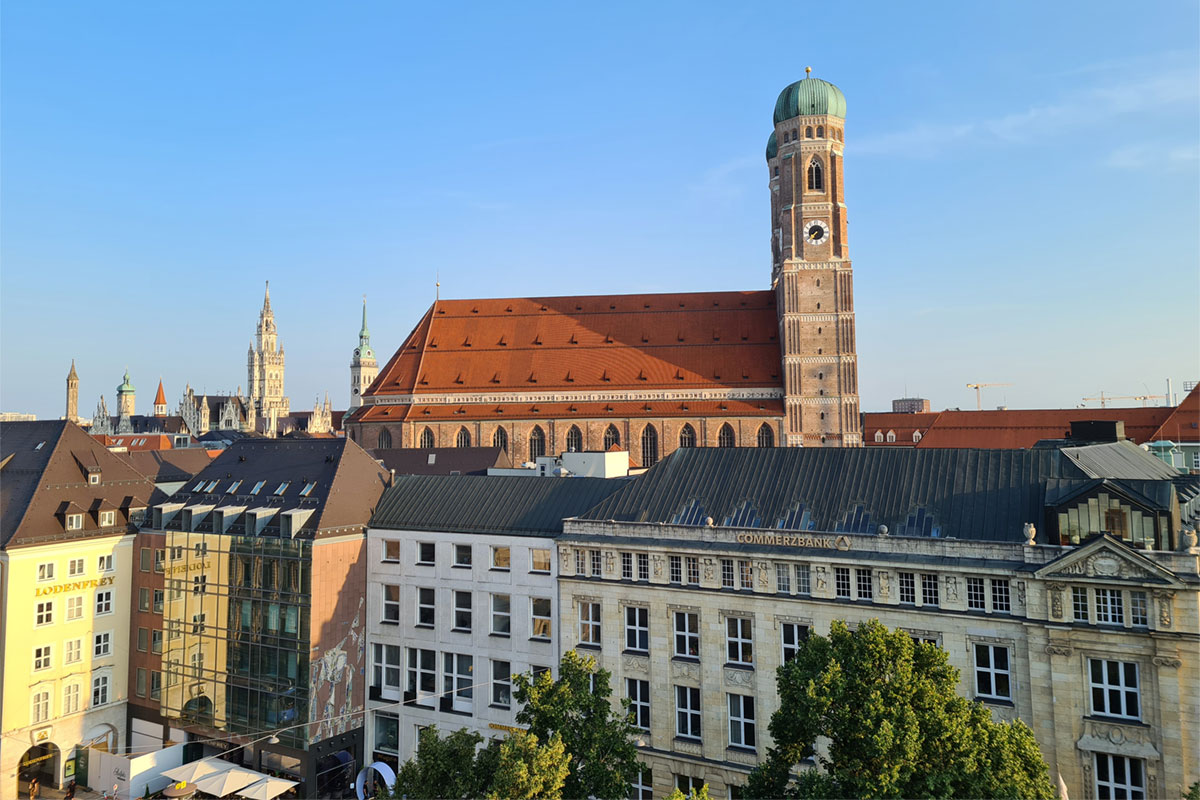 Blue Spa Rooftop Bar at Bayerischer Hof Munich
Where could one better enjoy those warm and long summer evenings than on a rooftop terrace with a gorgeous view over the city? Some friends and good drinks to that simply make a perfect evening for me. One of the most beautiful places for such fun dates with friends is the rooftop terrace of the Hotel Bayerischer Hof in Munich.
Rooftop Terrace in Munich: The Blue Spa Bar & Lounge
The gorgeous Blue Spa Rooftop Bar and Lounge is located at the 7th floor of one of the best hotels in Munich: The Hotel Bayerischer Hof. Well, I actually think it even is more of a rooftop garden than a simple terrace. Small trees and lavender add a very special and lovely flair to this place. But the real highlight is the amazing view! And when the sun slowly but surely disappears behind the roofs, and the city shines in a golden light, it really feels magical there.
The Blue Spa Bar and Lounge actually is part of the spa of the Hotel Bayerischer Hof. Don't worry, though. You don't have to go to the spa to enjoy the view! You can also only visit the bar. Furthermore, you not only can enjoy your evening drinks there, but also a morning smoothie or an afternoon coffee.
On warm days, you most likely want to sit outside on the terrace. However, you can even enjoy this wonderful view when it is cold, as there is a really beautiful conservatory.
I recommend to reservate in advance, especially when the weather is good and you want to visit the rooftop terrace in the evening.
Food & Drinks at the Bayerischer Hof Rooftop Bar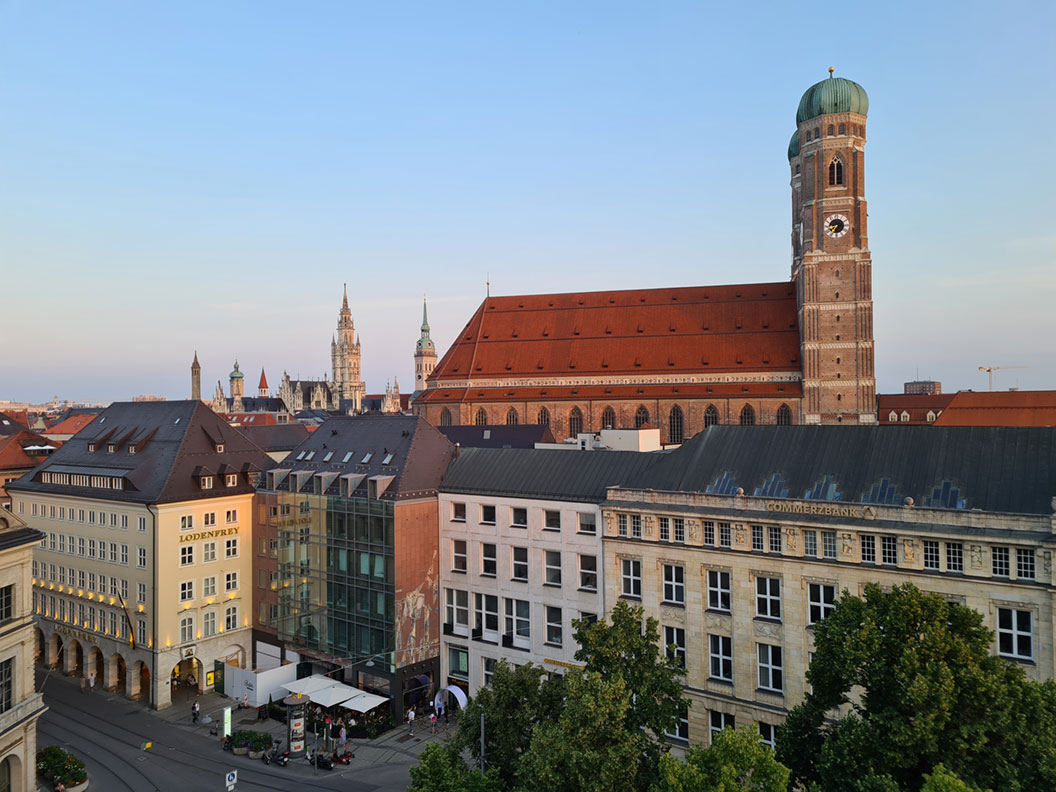 The drinks at the Blue Spa Rooftop Bar are very delicious. The food is light and good – not really a bargain, though. For me, it is just a perfect place to meet some friends and enjoy life every now and then. Just keep in mind to carry enough money or your credit card with you. 😉
---
Blue Spa Rooftop Bar Bayerischen Hof:
Hotel Bayerischer Hof Promenadeplatz 2-6, 80333 Munich Opening hours: 8.00 am to 10.30 pm (in summer, when the weather is good 00.00) Website: www.bayerischerhof.de
---
An Outfit Idea for the Blue Spa Rooftop Bar in Munich
*Affiliate links
---