Although it is March the weather is acting as it is April. It's snowing in the morning like there were no tomorrow and immediately when I think I won't go out on such a cold and wet day the sun comes out. So we grabbed our sunnies and camera to shoot a new outfit.
The cute day dress from Pussy Deluxe is just perfect. Not only is it very comfortabel but also super cute. With a little retro touch and lace details the "Anchor Striped Dress" is just a great choice for a cute daytime look for a vintage girl like me. Some red accessories like my red earrings by Glitter Paradise, and sunnies complete the look.
PS: I showed you another Pussy Deluxe dress here.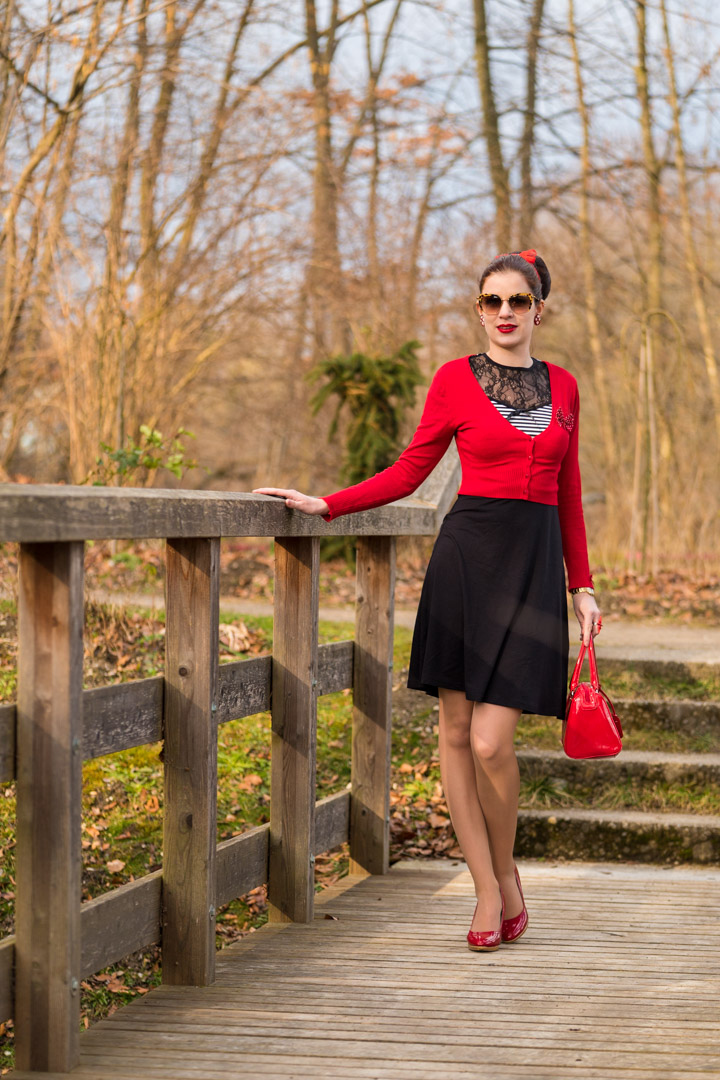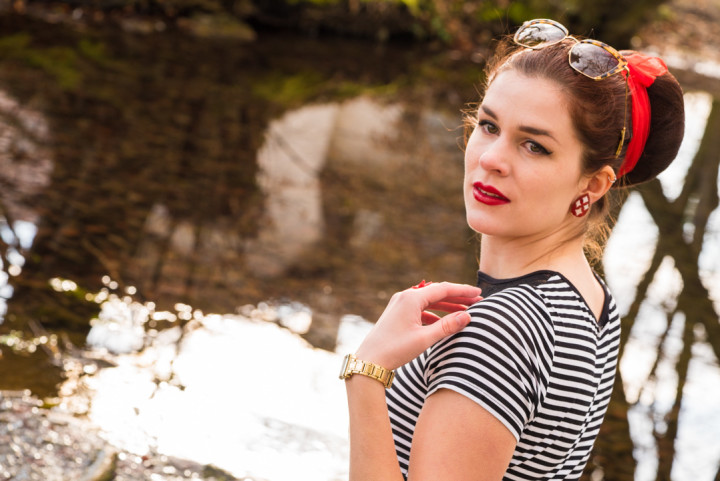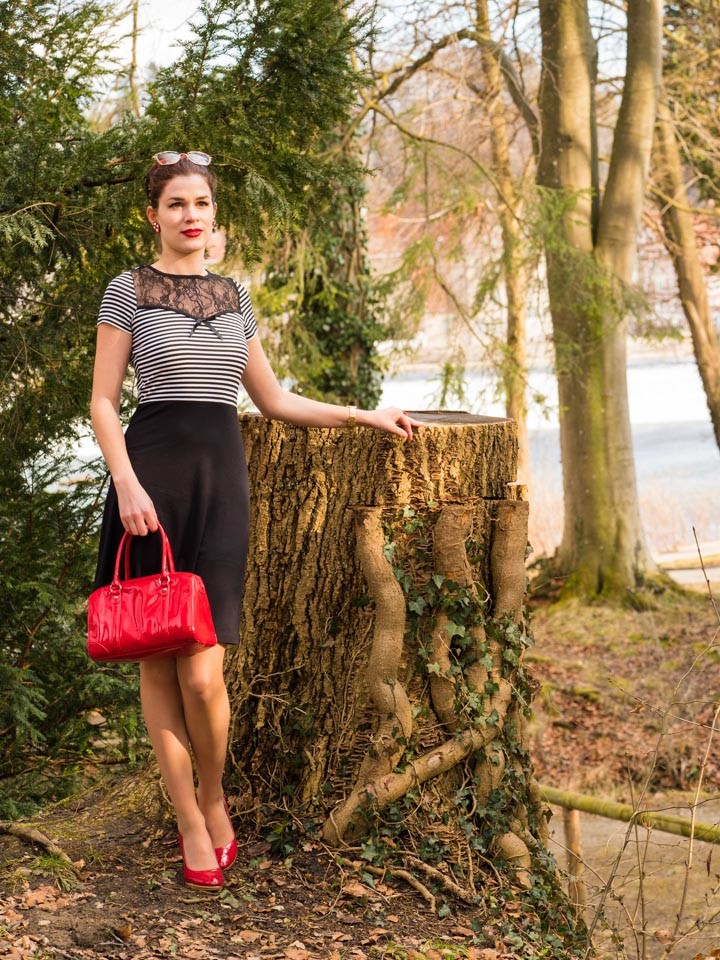 Outfit details:
Dress*: Pussy Deluxe
Cardigan: similar here
Pumps: similar here
Bag: similar here
Sunnies: Miu Miu
Earrings: Glitter Paradise
*PR-Sample