Trend Patterns & Prints of 2019: These Patterns are in fashion again!
This blogpost contains affiliate links
I'm actually pretty happy that I usually don't really care about fashion trends. I buy the clothes I love, invest in timeless classics, and wear my garments much longer than just for one season. Lately, though, I stumbled upon several fashion trends I really like. Often, they even have some retro vibes and therefore go so well with my style. Furthermore, fashion is fun for me and I love to mix vintage with new! So this is why I tried something different: I got myself a lot of the newest fashion magazines and read the hippes fashion blogs. In the end, I got a long list with fashion trends I'm actually pretty used to.
Of course, I'm going to tell you what I found! So I decided to start a little trend report series here on RetroCat.de where I'm going to introduce the latest fashion trends to you. But don't worry, I only write about trends that also were in fashion during the last 100 year. And now, let's start with a category I really love: Patterns and prints!
Graphic retro Patterns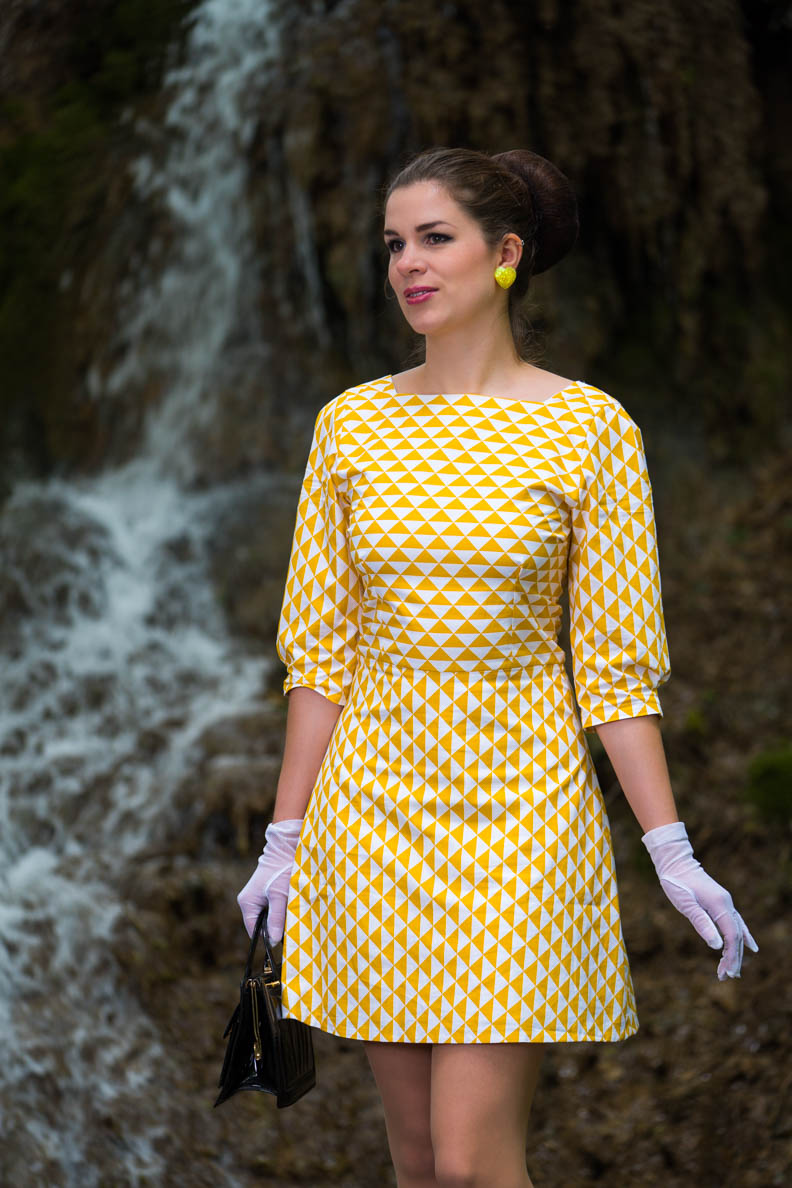 Fancy retro patterns and prints that remind us of the 60s and 70s are in fashion again! Batik effect is said to be back, too. However, this is something I wouldn't dare to wear. 😉 You will find pretty and authentic clothes with retro patterns here, for example. My yellow dress, by the way, is by Grünten Mode, read more about it here.
Seen at:

Prada, BOSS, Missoni, Schiaparelli
How to wear graphic Patterns:
If you try graphic patterns for the first time, I recommend to start with smaller, less fancy prints. If you are brave enough, though, you can choose very conspicuous ones. But no matter which pattern you choose, I always recommend to team it with monochrome accessories from the same colour range as your key piece, because we don't really want to look like a wallpaper from the 70s, do we?

Polka-Dots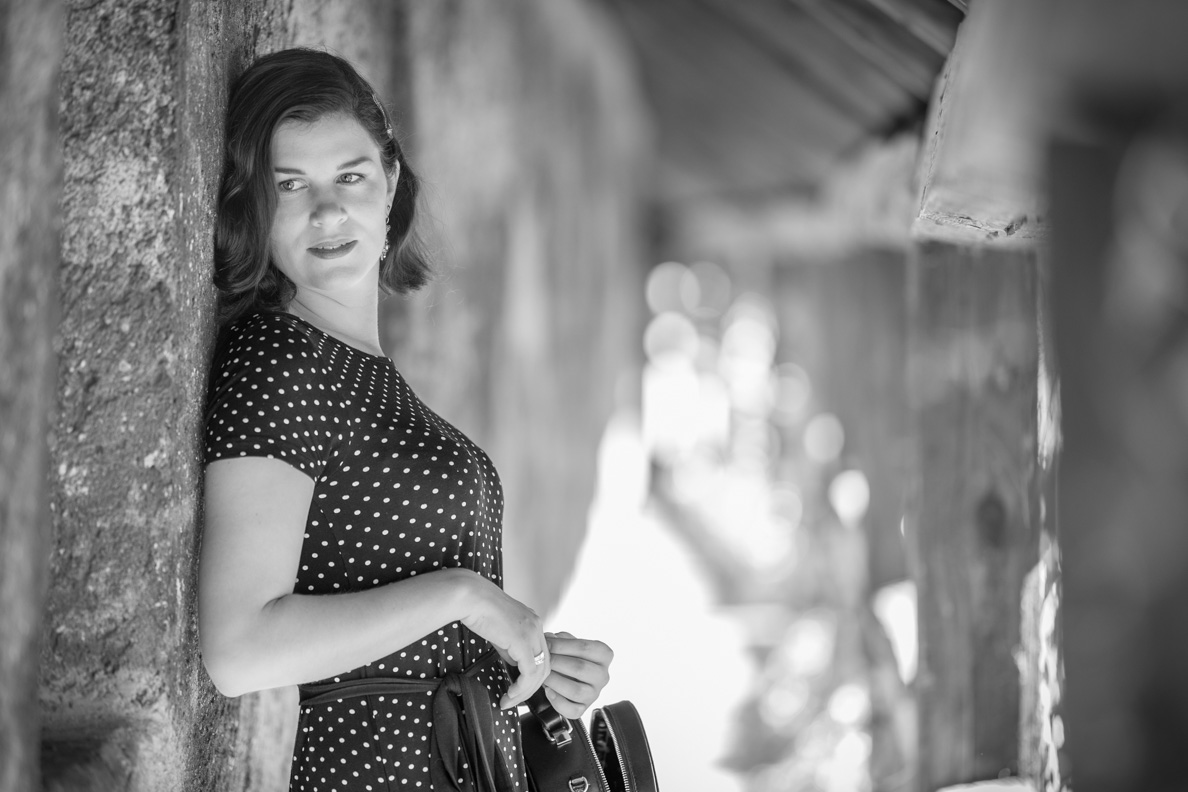 THE retro pattern – polka-dots – are back in fashion as well! Hopefully, in 2019 we will see those pretty dots in the streets more often. Brands like Prada, Saint Laurent, and Dolce & Gabbana already showed some polka-dots pieces at their fashion shows. Pretty good we know some cheaper addresses, right? You will find pretty and affordable polka-dot garments here, for example.
Seen in:

Elle

Seen at:

Prada, Saint Laurent, Dolce & Gabbana, Saint Laurent
How to style Polka-Dots:
Very cheap polka-dot-garments often look a bit like carnival, so it's important to choose dresses made of high-quality fabrics (those pieces are not necessarily super expensive, though!). But in gerneral, it's pretty easy to style polka-dots. They go well with a lot of different pieces, I especially like to team them with summery accessories like basket bags and wedges. And polka-dots don't have to be black and white! There are lot of colourful options, just have a look at this outfitpost for some inspiration.