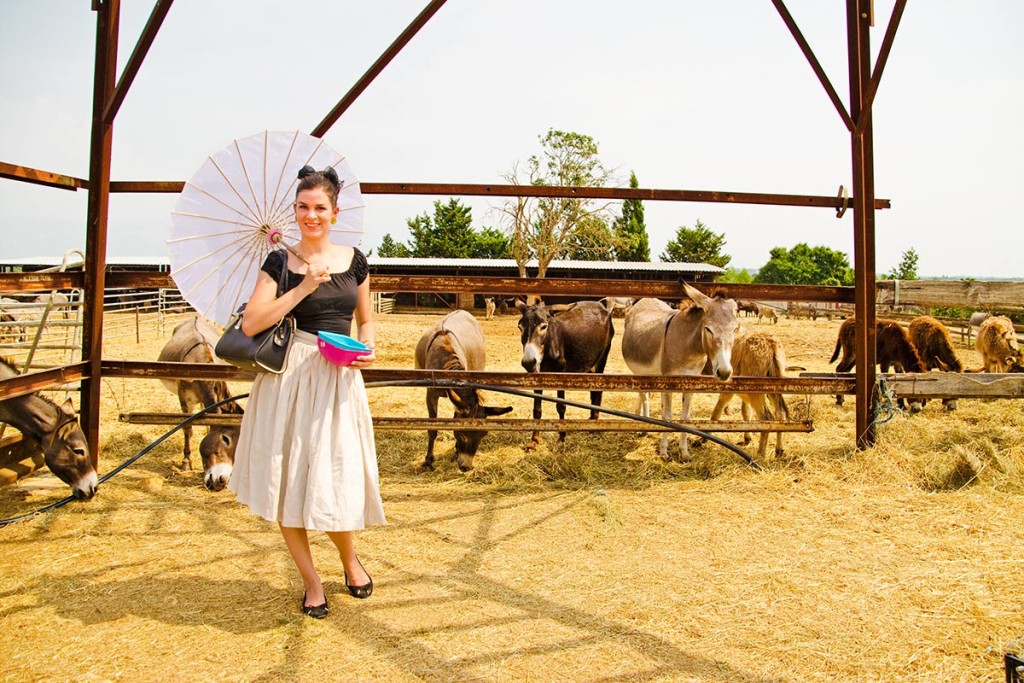 When you think about sightseeing in Croatia, the Plitvice lakes or Krka National Park are probably the first things that come to your mind. Well, we already visited all those beautiful national parks so this time, we wanted to see something else. And when I heard about the donkey ranch "Dar Mar" in Poljica Brig, I knew I had to go there.
Travel Tip for Croatia: The Donkey Ranch Dar Mar near Zadar
The "Ranč Dar Mar" is located in Poljica Brig which is near Zadar. Thanks to a huge donkey head, you really can't miss it. For only 10 Kuna (about 1,30 €) you can buy a feeding dish for the animals and visit the ranch. It was such a fun to feed and caress all the donkeys (how cute are the baby donkeys??) and other animals like pigs, geese, dogs and chicken.
With children, I think the donkey ranch is a must. But not only kids like it there, we had such a beautiful day at "Dar Mar" and will come back next year.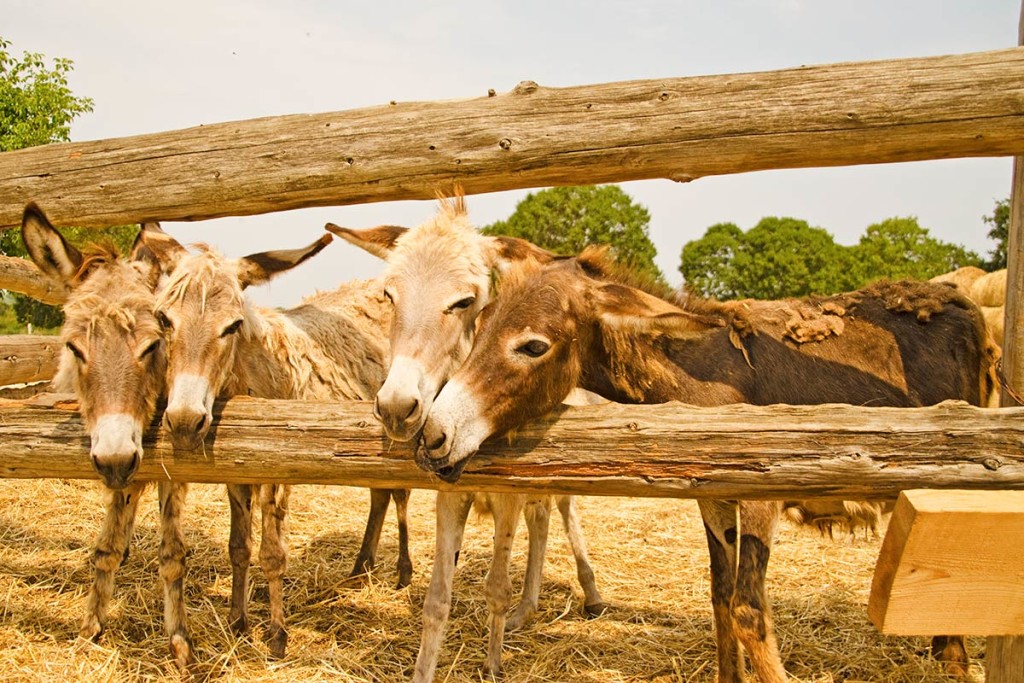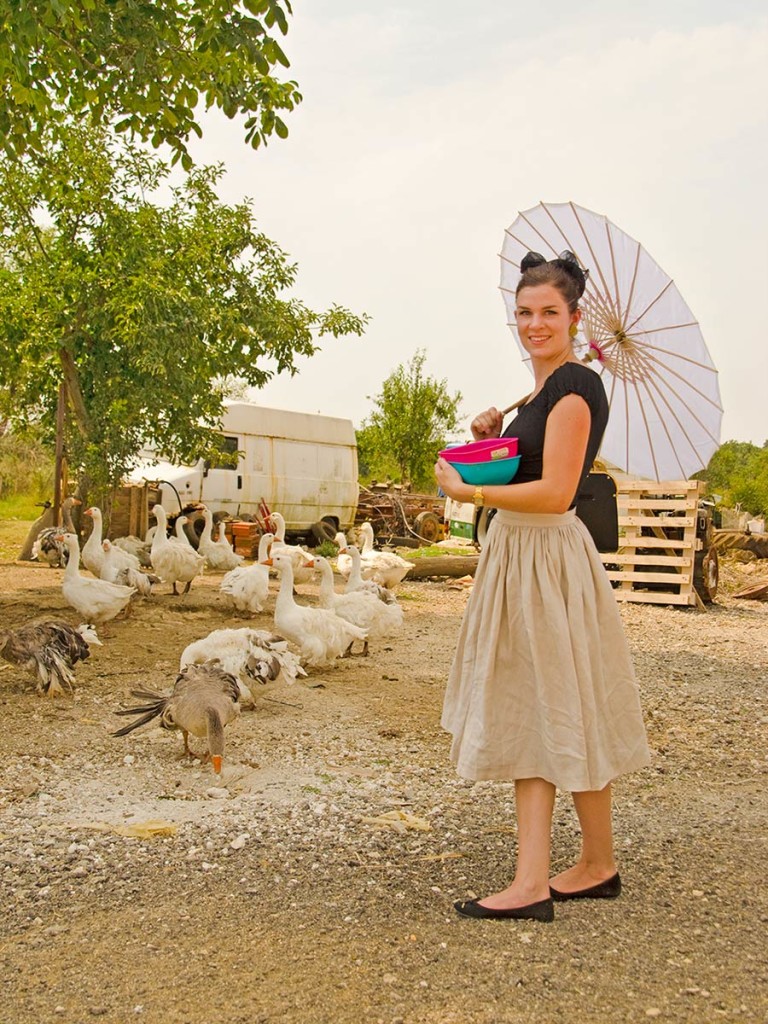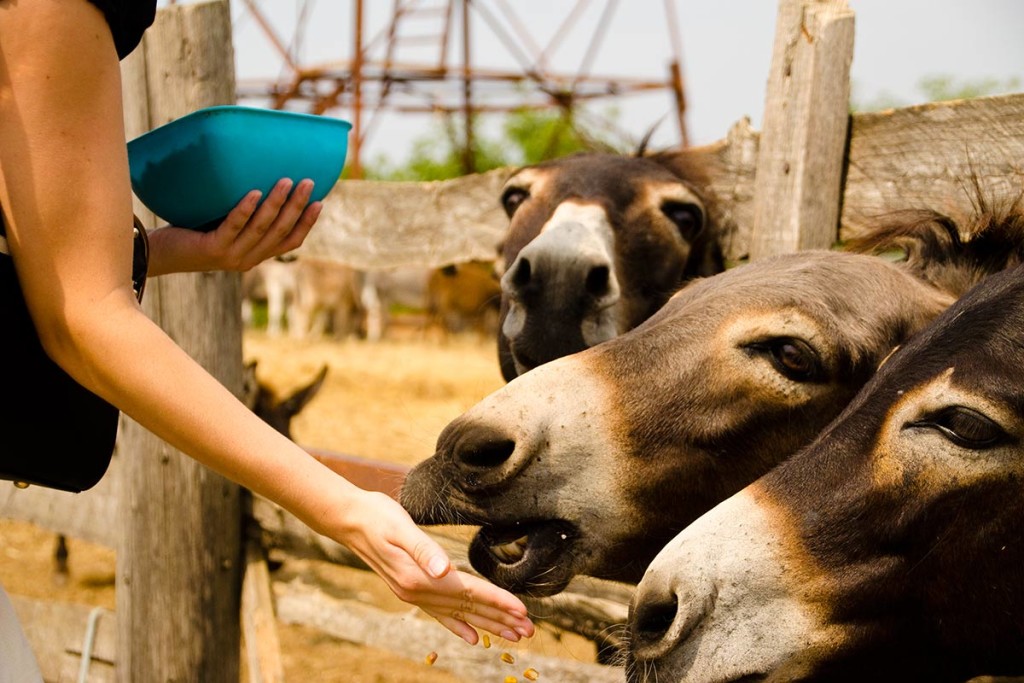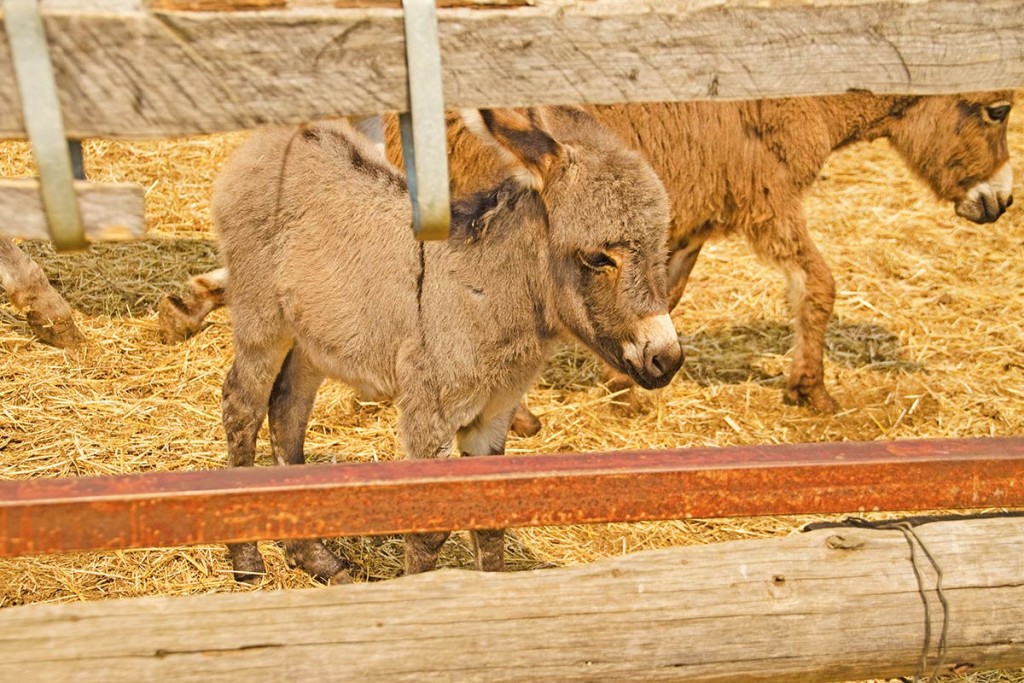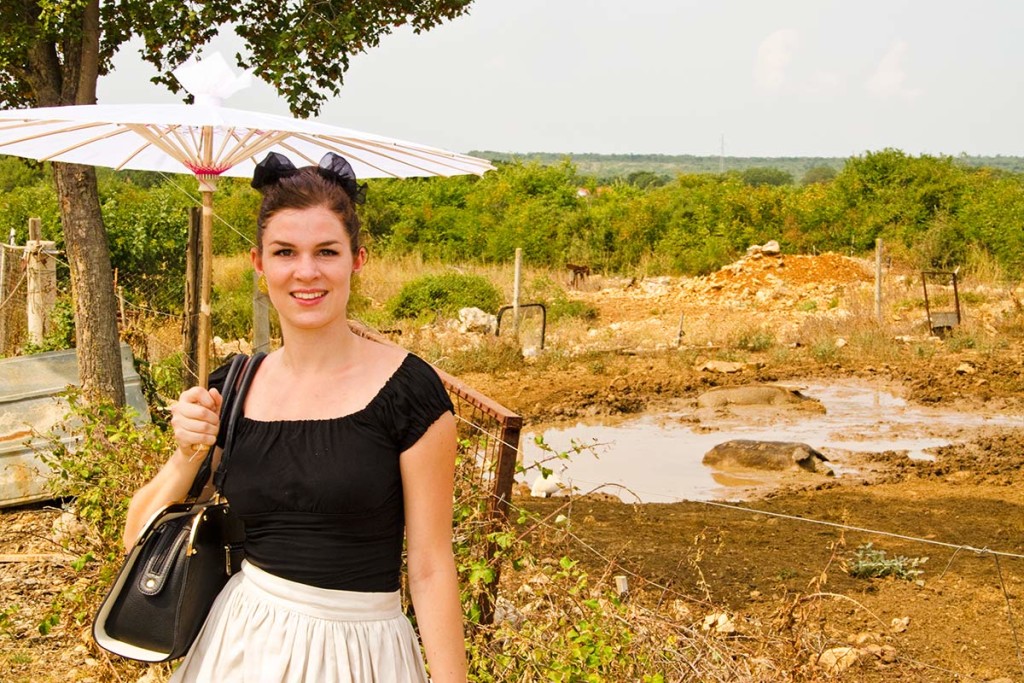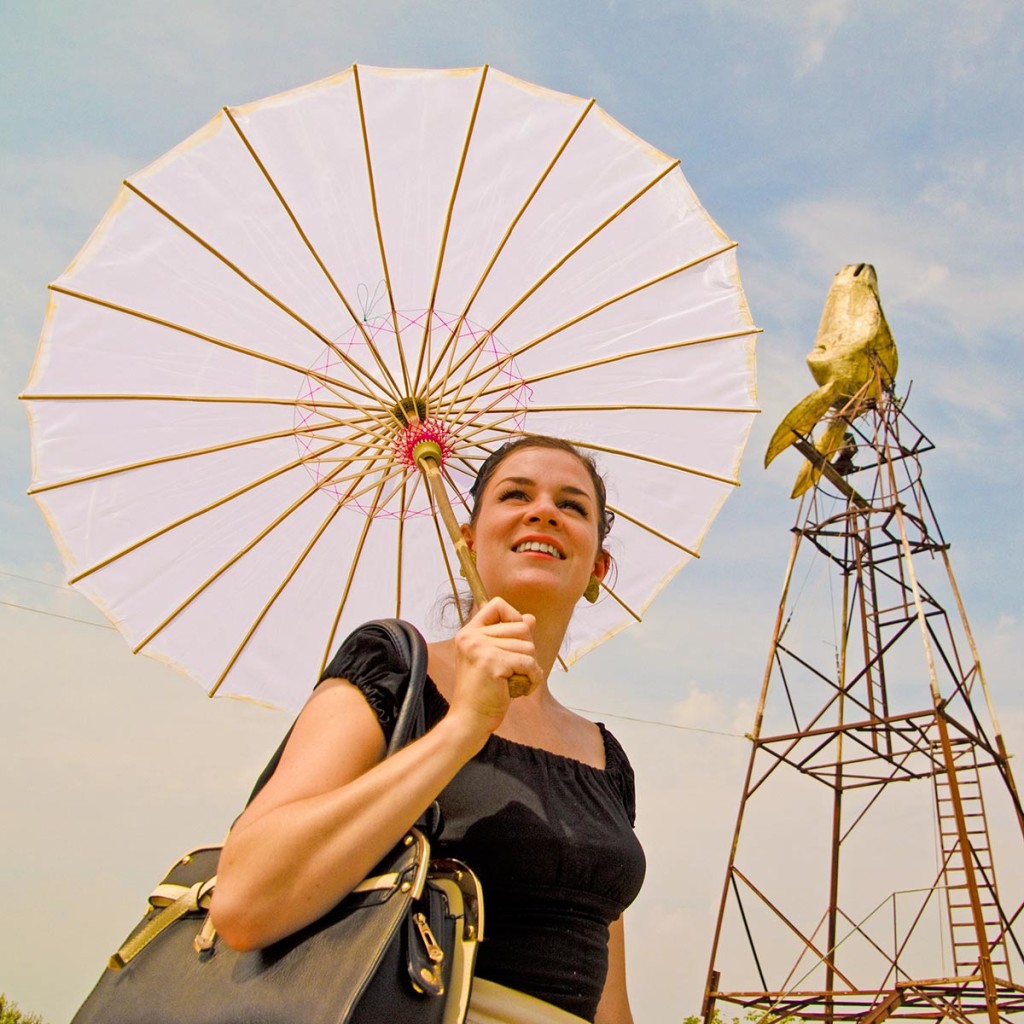 ---
I was wearing:
Top: Dovima
Skirt: Von 50′ (on sale!)
Shoes: Buffalo
Parasol: via Ebay
Earclips: Glitter Paradise