What I like most about the 50s? The glamour, of course. I love looking at old pictures of either my grandma or Hollywood movie stars. A dress that brings this glamour and elegance into our time is the striped version of the Idda van Munster 50's Wiggle Dress by Miss Candyfloss.
A Pencil Dress designed by Idda van Munster
Just like the Wie das 50's Tartan Swing Dress this pencil dress is another piece designed by the one and only Idda van Munster. I especially love the gorgeous details like the stripes, the black taffeta rose, and how the flaps over the tummy accentuate the waist.
To add even more glamour, I teamed the outfit with a sparkling vintage bag, vintage seamed stockings, and nylon gloves by Secrets in Lace. Rose earrings by Glitter Paradise matching the flower on the dress finish the 50s inspired retro outfit.
---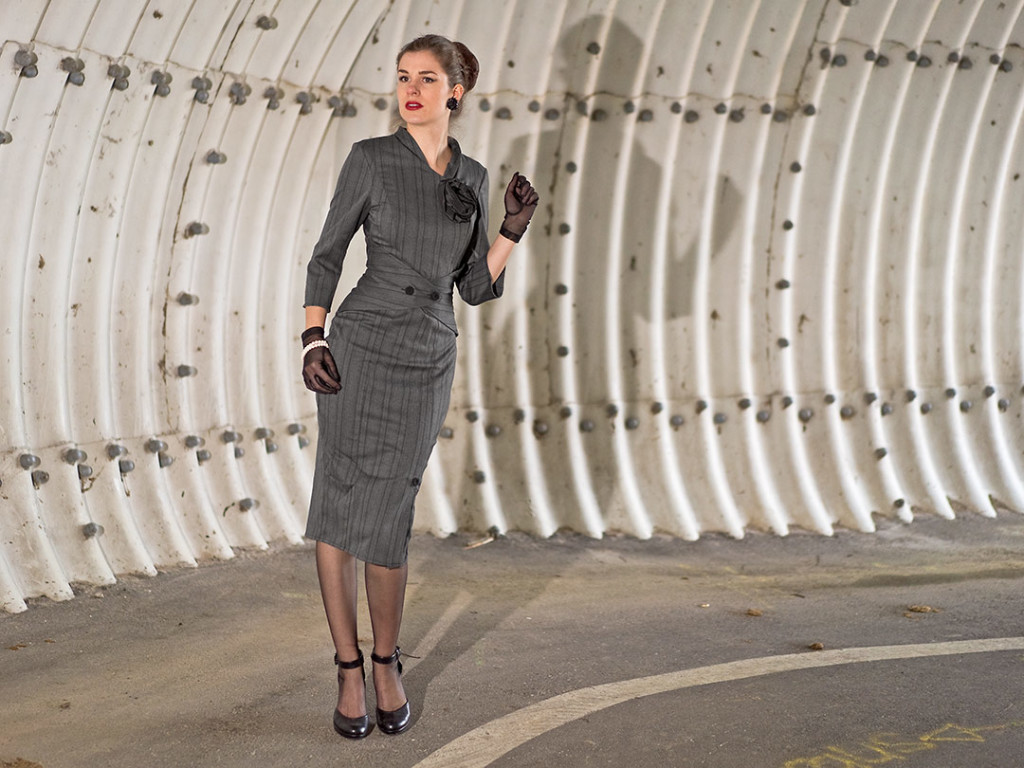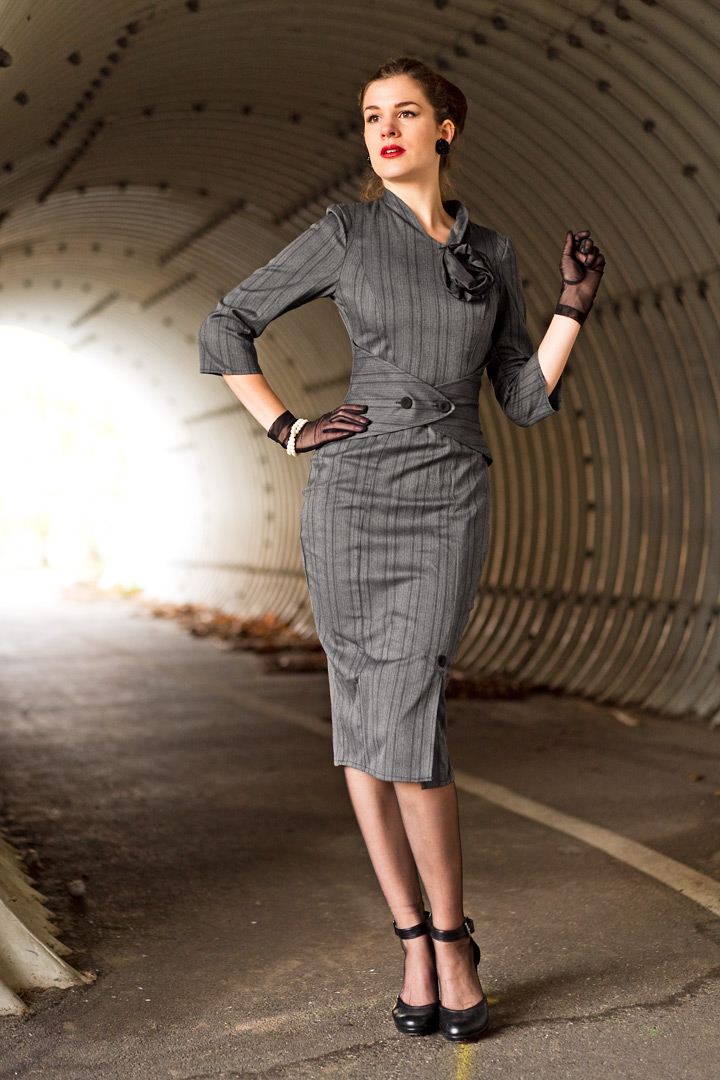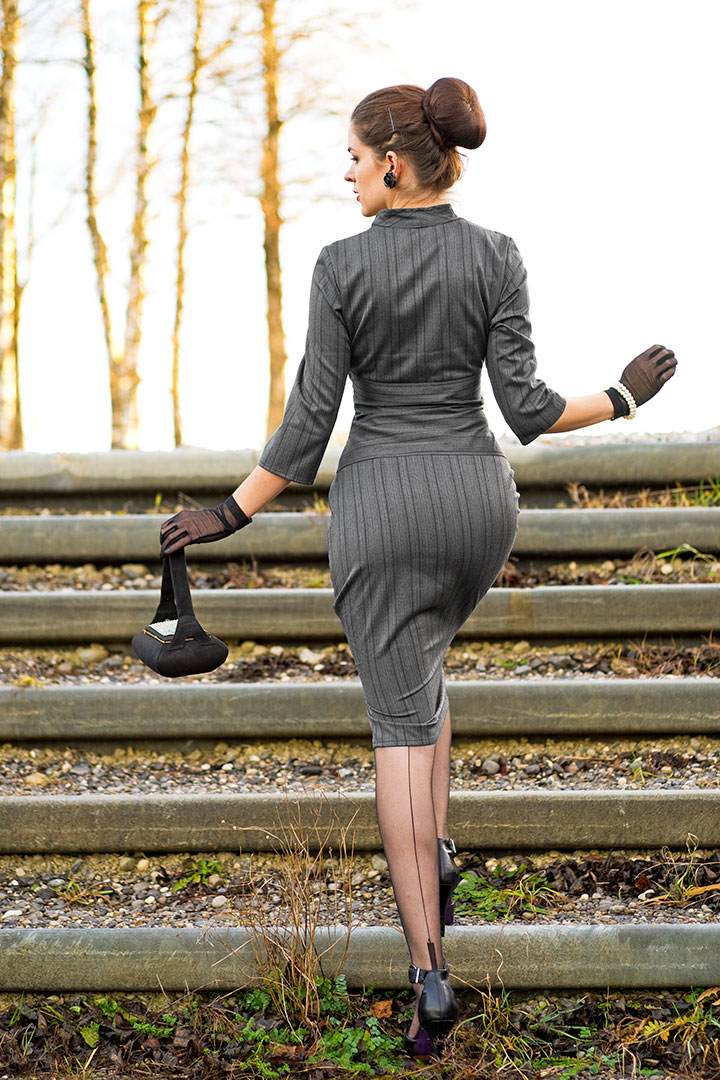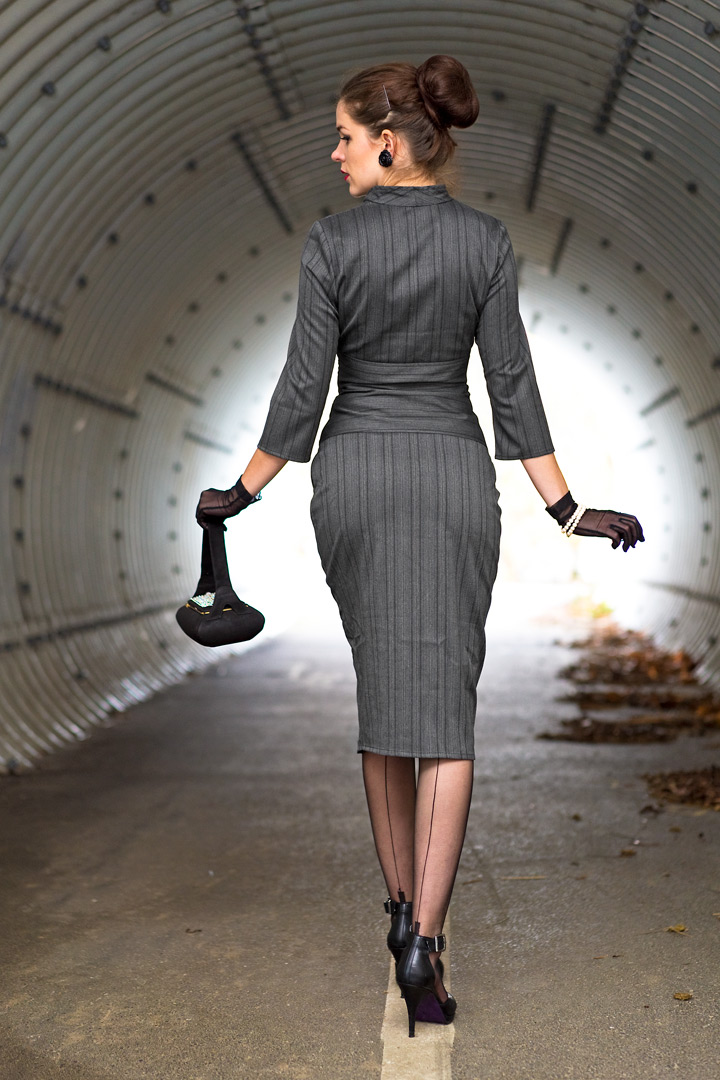 ---
A 50s inspired retro Outfit – the Details:
Dress: Idda van Munster for Miss Candyfloss (sold out)
Bag: Vintage (via Vintage Love)
Earrings: Glitter Paradise
Pearls: Vintage
Stockings: Vintage (similar here)
Gloves: Secrets in Lace
Shoes: Tamaris (similar here
)