I simply love the glamorous fashion of bygone eras! Figure-hugging cuts, sparkling accessories, and elegant stockings – these are all things that make everyday-life much more beautiful for me. Of course I'm not always perfectly styled. However, I always try to bring the best out of me and the time I have. Sometimes this means I'm only able to wear a dress, a bit of mascara, and lipstick. On other days, though, I'm styled from head to toe and apply a lot of makeup. In this post I show you a look which belongs to the latter category and therefore is perfect for a romantic dinner or fun night out.
A glamorous Outfit inspired by the 30s
My outfit this time is inspired by the 30s. The fishtail skirt by the House of Foxy is one of my favourites and made it up to the blog quite a few times. Find more outfits here, here, and here for example.
I teamed the skirt with a seductive, sheer vintage blouse. But of course I don't want to show everything, so a black body is a pretty good option underneath see-through tops.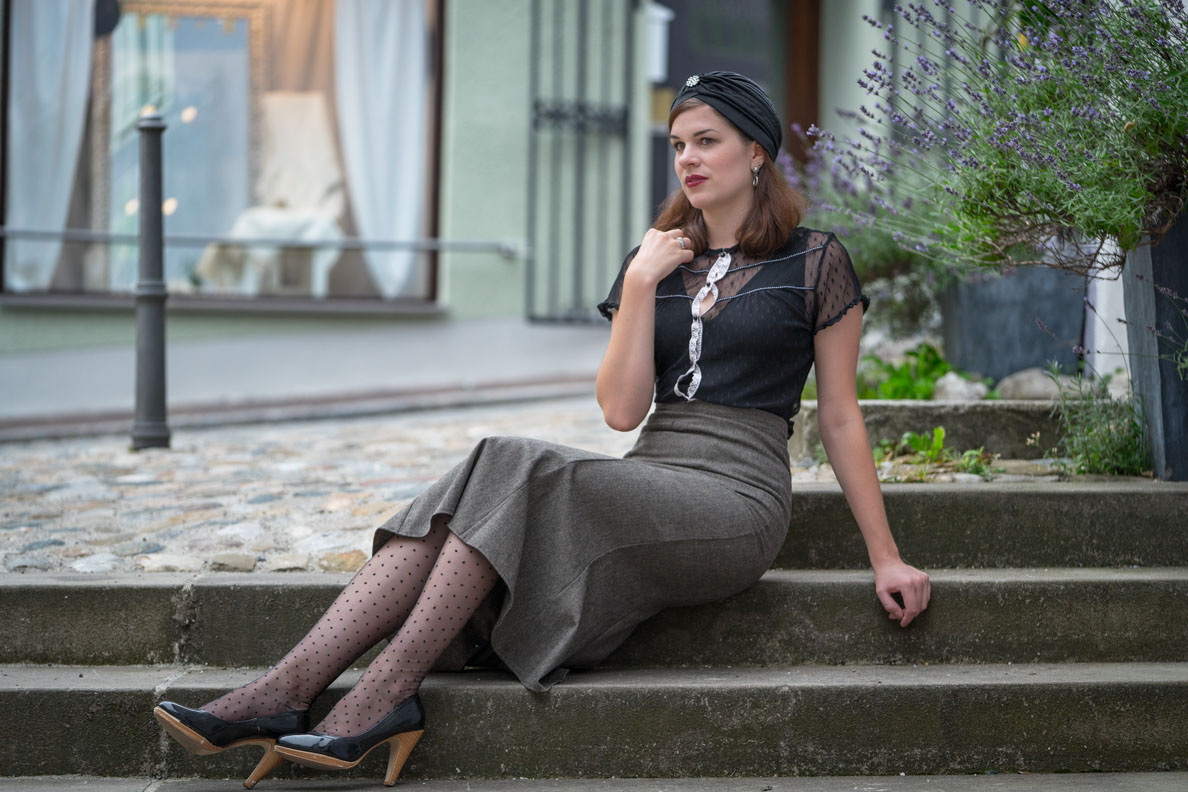 ---
The "Florence" Body by Vedette Shapewear
Shapewear often is associated with unattractive nude underwear. The "Florence" body by Vedette Shapewear, however, prooves that shapewear definitely can look beautiful and elegant. I was really surprised how comfortable this body is. Due to the amazing quality "Florence" feels amazing on the skin – even after a long day or night. For a perfect silhouette, I especially love to wear the body underneath tight dresses or skirts.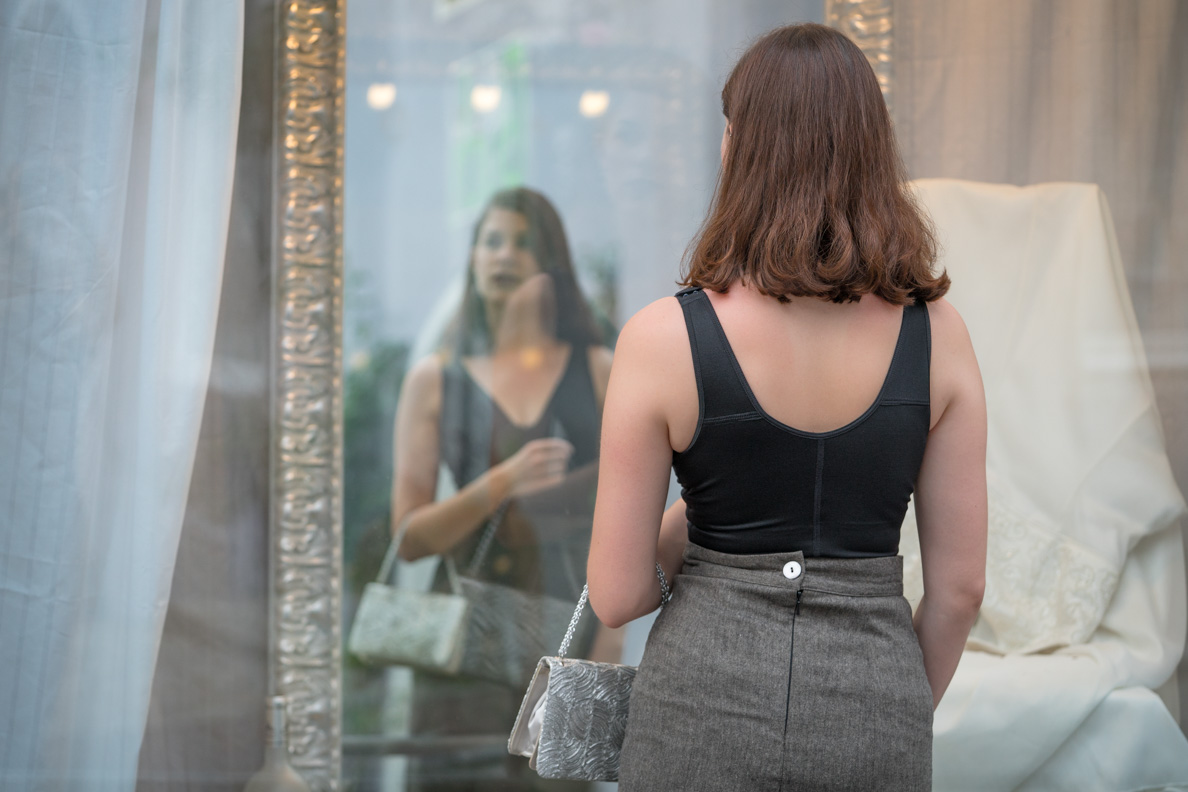 ---
Elegant vintage inspired Accessories
As I already mentioned before, I don't always have time to style myself, respectively my hair. A glamorous way to hide bad hair days is to simply wear a chic hat or turban.
Another highlight of my look are the Vintage Dot Backseam stockings by Secrets in Lace which look almost as if they are made of the same fabric as my blouse. A silver vintage handbag as well as subtle jewellery finish the 30s inspired vintage outfit.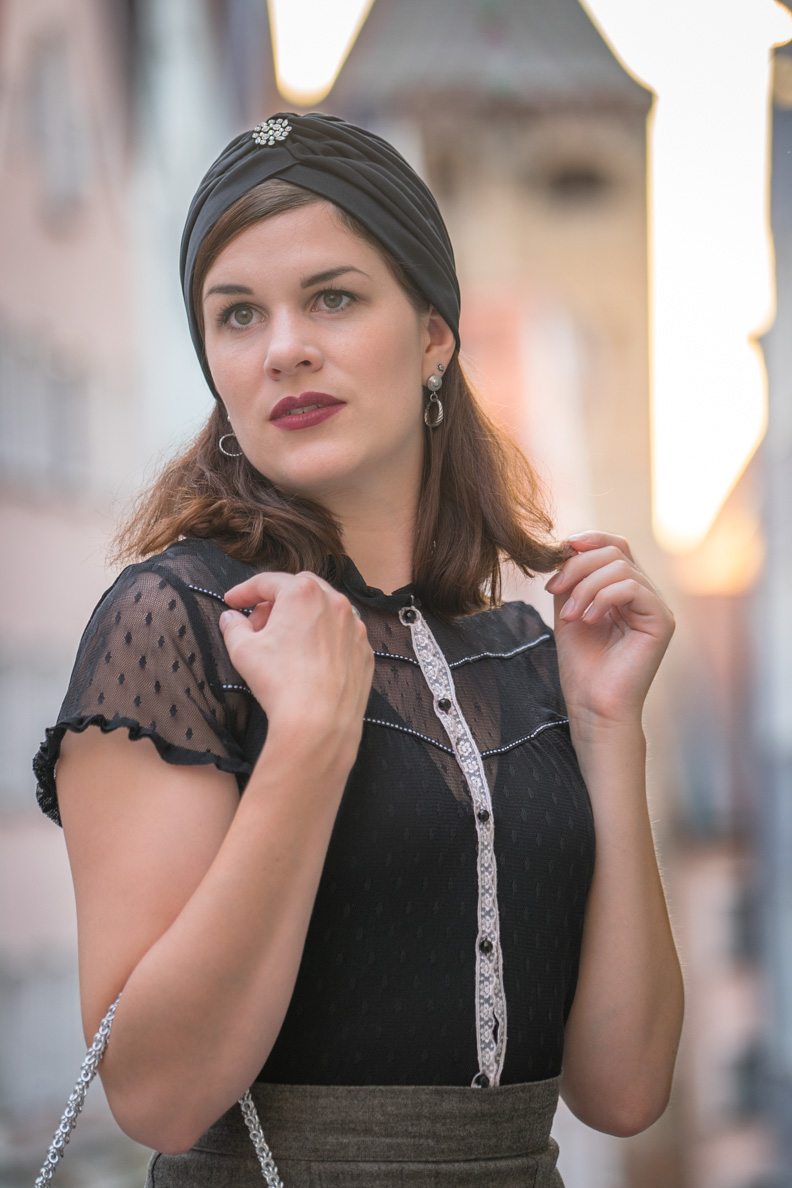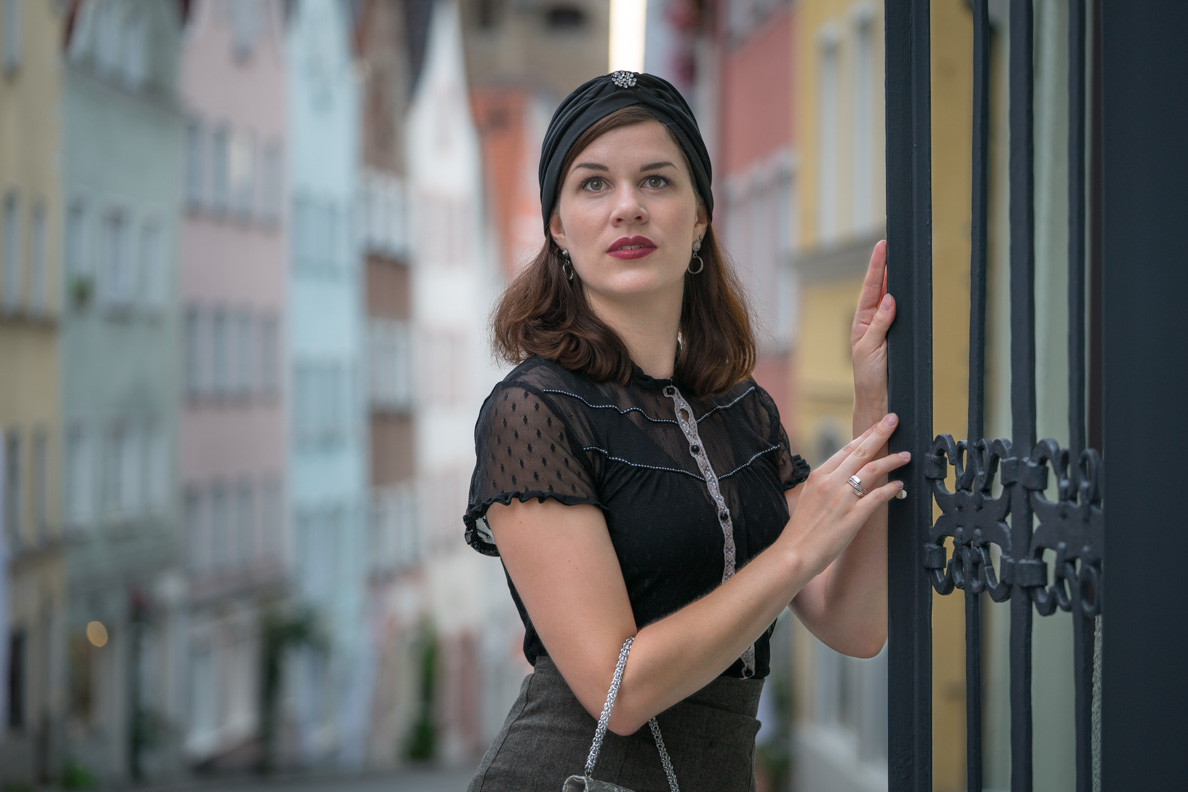 ---
30s inspired Outfit – the Details:
Body "Florence": c/o Vedette Shapewear
Blouse Vintage, similar here
Skirt: The House Of Foxy, available in black
Stockings: c/o Secrets in Lace (also available at SecretsInLace.com)
Turban: via TopVintage
Shoes: similar here
Earrings: very similar here
Handbag: Vintage