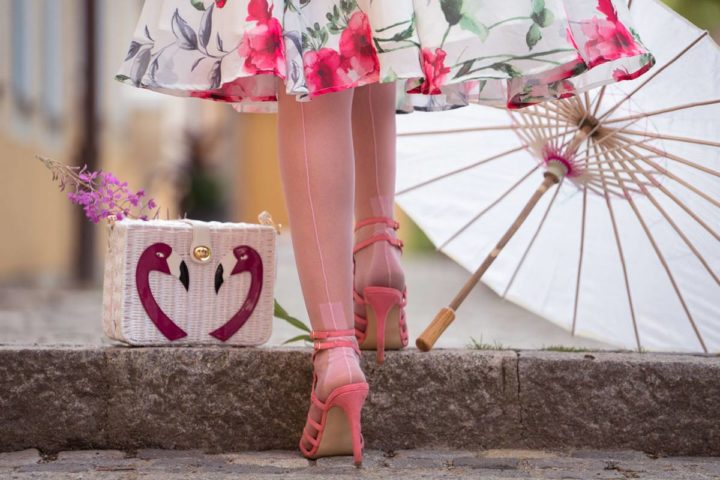 How to wear seamed stockings in spring & summer
This blogpost contains affiliate links & pr samples (marked with *)
Seamed stockings add that vintage touch to every outfit and are one of the most glamorous accessories I know. I already talked about this in this blog post. Unfortunately, stockings can also look a bit harsh in combination with light summer dresses or are simply too warm on really hot days. This is why they are rarely worn during the warmer season, which is a shame in my opinion. In this blog post, I'm going to show you five tips on how to wear seamed stockings even in spring and summer.
Tip 1: Choose cool pastel and sorbet Colours
Stockings in cool sorbet colours are perfect for summer and go really well with light dresses. Secrets in Lace for example offers fully fashioned stockings in a lot of different shades. In the photo, you see the Premier Spanish Heel* stockings in "Blue" and "Mint" as well as the Premier European Heel* stockings in "Lilac" and "Pink". (If you aren't from Europe, please check out SecretsInLace.com) Find some matching outfit inspirations here, here, here, and here.
---
Tip 2: Choose Stockings with not more than 15 Denier
Denier, or "den", is an old French weight unit for the linear mass of density for fibers. The less the denier number, the lighter the stockings. 1 denier means the fiber weights 1 gram per 9,000 meters; 15 denier means 15 gram per 9,000 meters. The stockings I introduced above are all 15 denier and therefore perfect – even on warm summer days.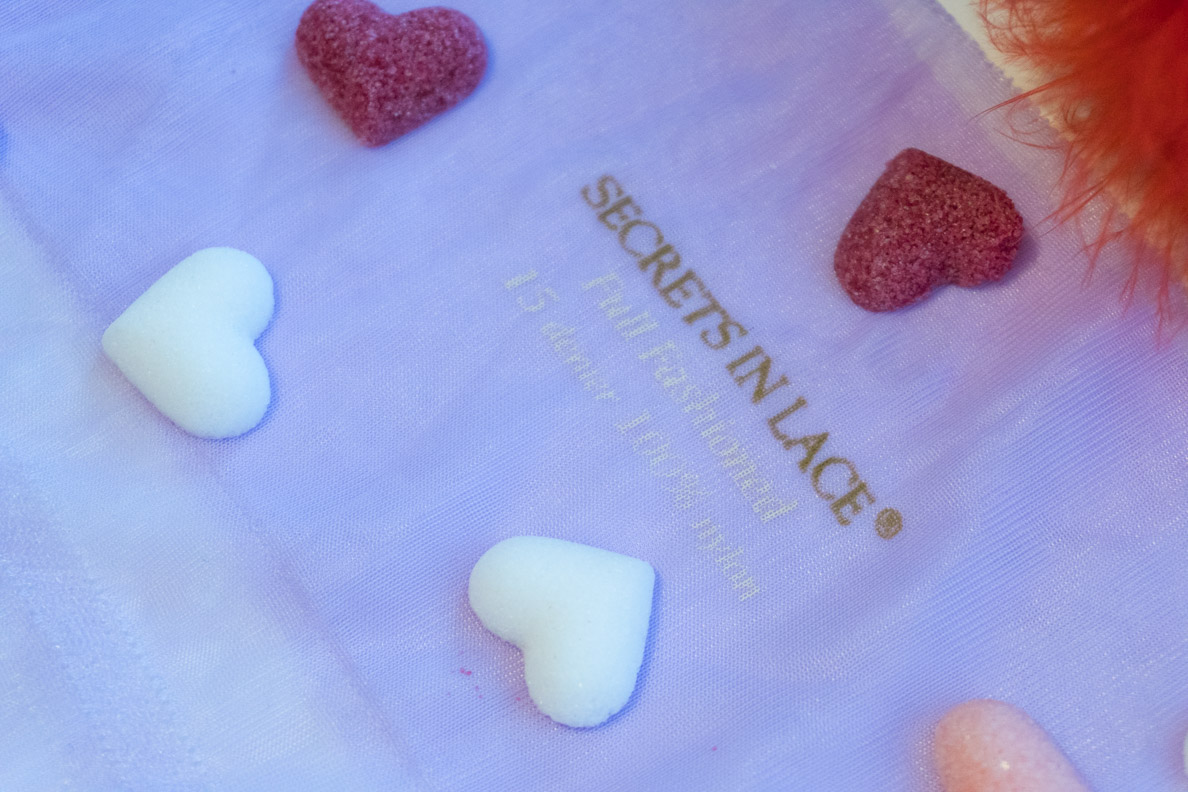 ---
Tip 3: Wear a light Garter Belt
On hot days, it's best to not only wear light stockings, but also a light garter belt. I usually choose "Lolita" by Secrets in Lace*. This one is made of a light fabric and some lovely satin details, while six halters ensure that everything stays in place. And the best: The garter belt is on sale right now! Shop "Lolita" here (or here if you aren't from Europe). I also really like the garter belts by Dita von Teese.
---

---
By the way: In this blog post, I show more garter belts for every occasion.
---
Tip 4: Team Stockings with open High Heels
Do you know the fashion rule: Never wear stockings in open shoes? I do not believe in this! In my opinion, stockings in combination with open high heels can look amazing. So we should just break this stupid rule and team high-heeled sandals with colourful stockings!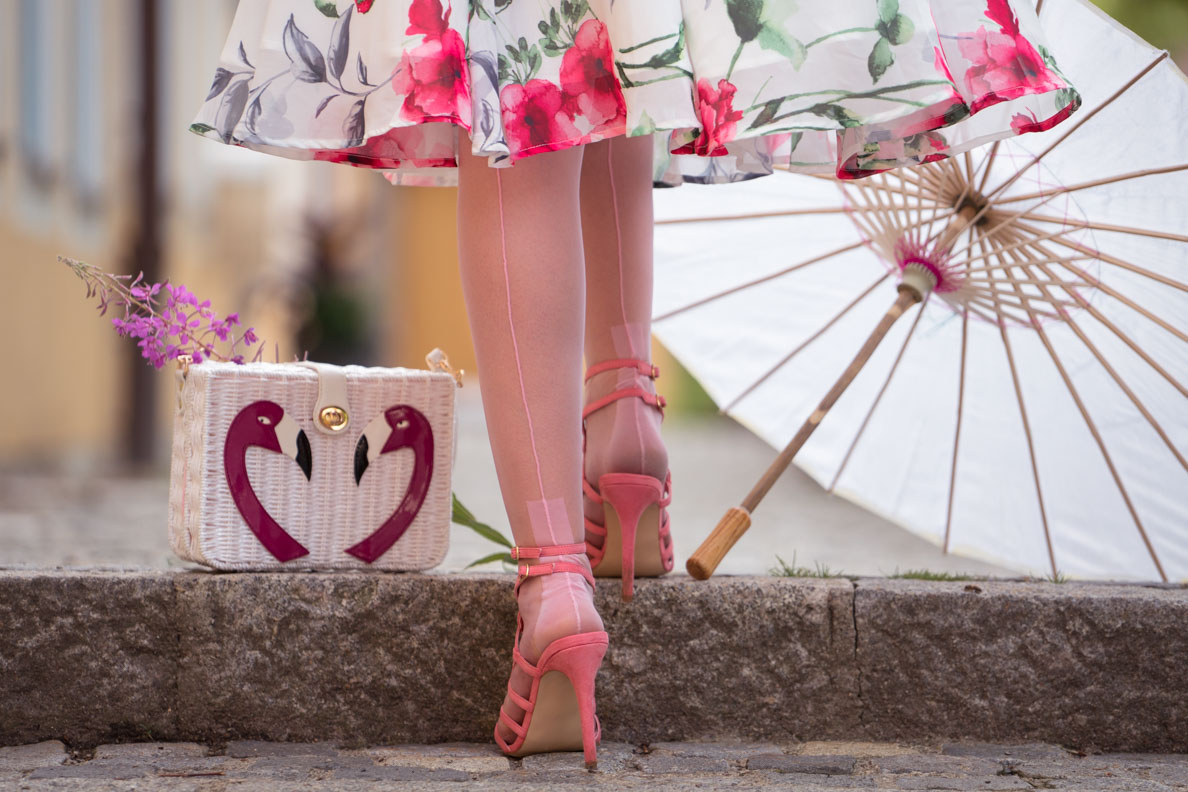 ---
Tip 5: Colour-Blocking
Especially in spring and summer, I love colourful clothes, and stockings are no exception. In the beginning, I normally teamed colourful stockings with clothes in another colour. By now, I also love the combination of colourful high heels and stockings in another shade. Mint and pink are my favourites, by the way. But of course tone in tone looks great as well. 😉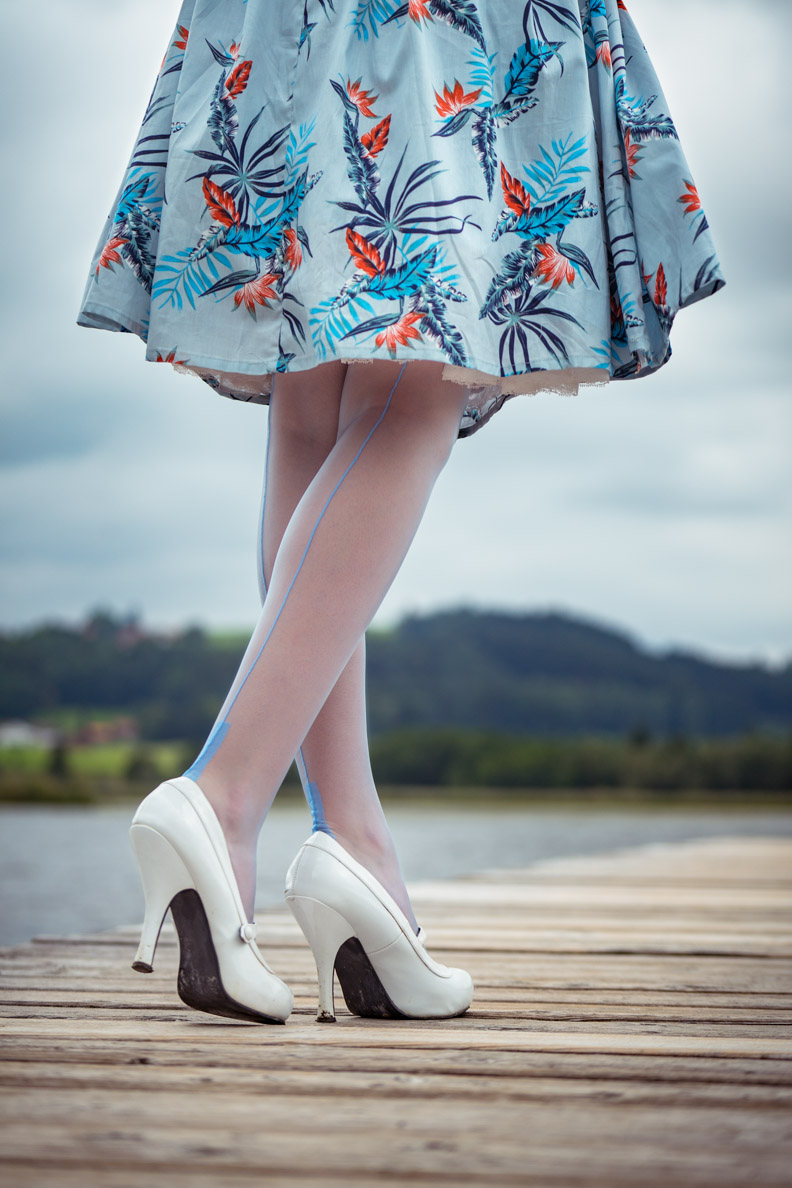 ---
I hope this blog post was an inspiration for you to wear seamed stockings more often in spring and summer! Have fun styling and wearing them!