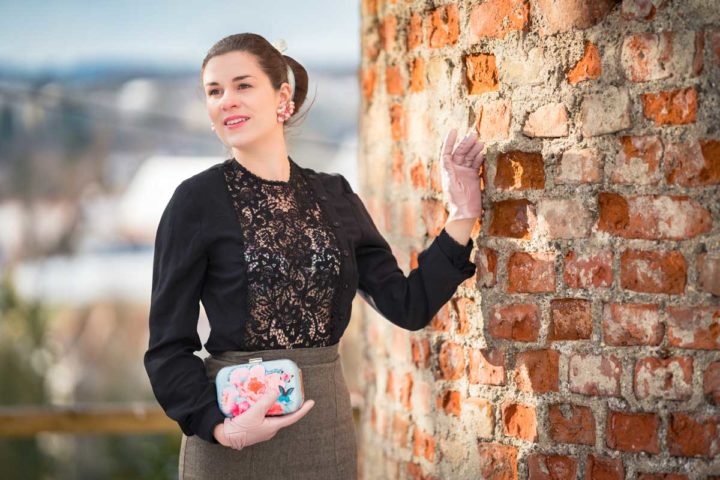 I'm longing for spring, sunshine, and the first blooming flowers. Unfortunately, the gloomy weather makes me feel rather depressed instead of spreading feelings of spring. This is why I love to spice up my retro outfits with some pastel-coloured accessories at the moment. Pastels not only look great with pale winter skin, they are also super easy to combine with each other and always raise my spirits. I especially like the combination of rosy/lilac shades and a light blue colour.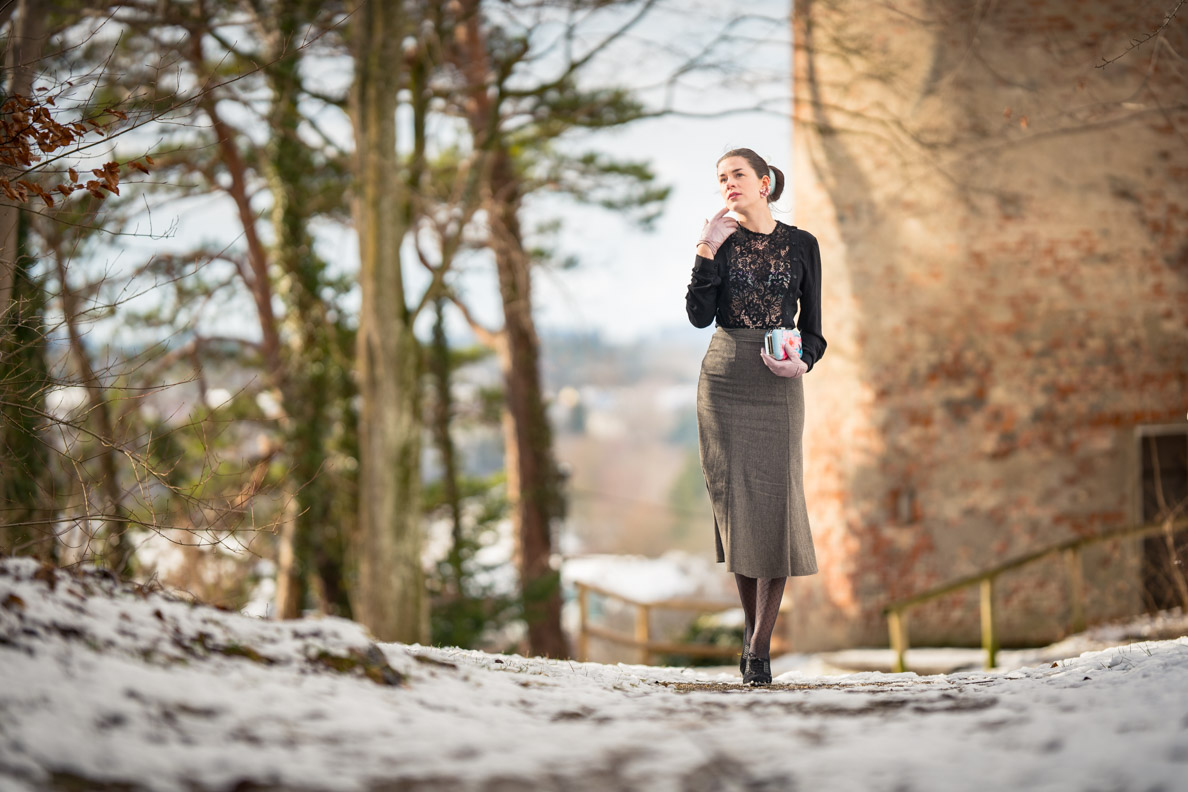 Seductive in Black and Grey with a Lace Blouse by Lena Hoschek
The base of my outfit this time is my beloved fishtail skirt by The House of Foxy as well as a seductive lace blouse by Lena Hoschek. The lace detail in the front is transparent and makes the blouse a real head-turner. My black shoes by Miss L-Fire and my tights, on the other side, are quite subtle. The only pop of colour are my pastel accessories.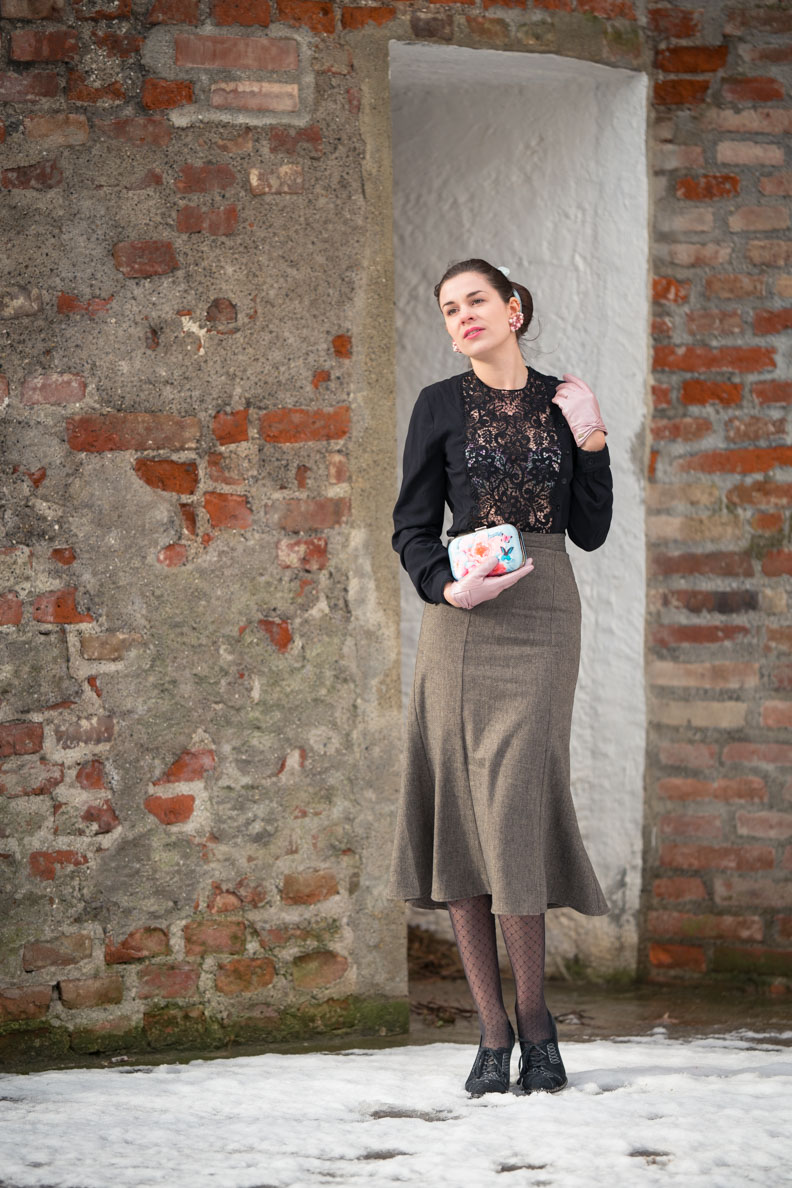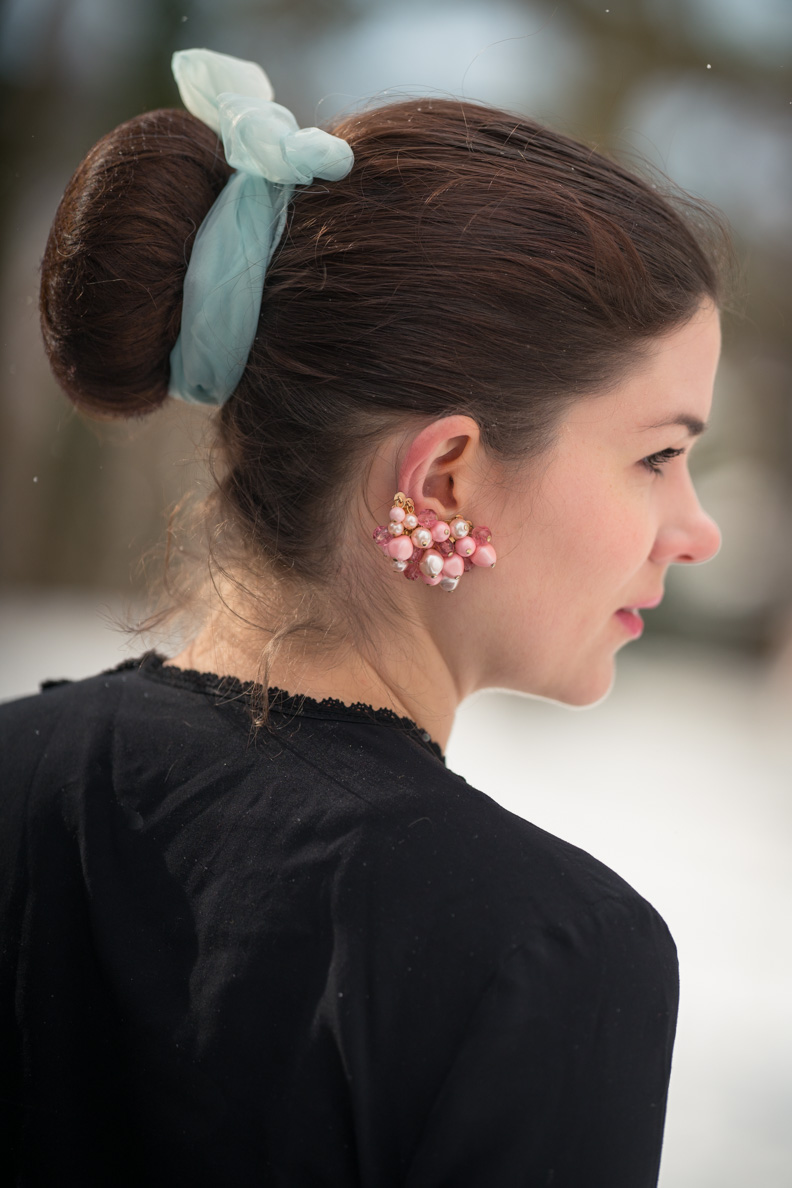 ---
Evokes Spring Fever: The Speakeasy Plunge Bra by Secrets in Lace
Underneath the lace blouse by Lena Hoschek, a black bra like the Sophisticated Strapless Bra by Secrets in Lace for example is always a good idea. If you prefer a less sexy look, I recommend the Sophisticated Strapless Longline Bra from the same lingerie brand. I, however, wanted something more colourful for this outfit and therefore went for the Secrets in Lace Speakeasy Plunge Bra in "Lilac". This bra not only gives a wonderful décolletage, but also has some amazing lace details in lilac and light blue. The straps are set wide and therefore create a stunning line while giving extra support. The matching panty as well as the Speakeasy Fashion Garter Belt (if needed) finish the spring look for underneath. 😉
The handbag by Woody Ellen picks up the light blue of the bra and goes wonderfully with the rest of the look. To match my pastel-coloured accessories, I'm wearing a vernally makeup with pink lipstick.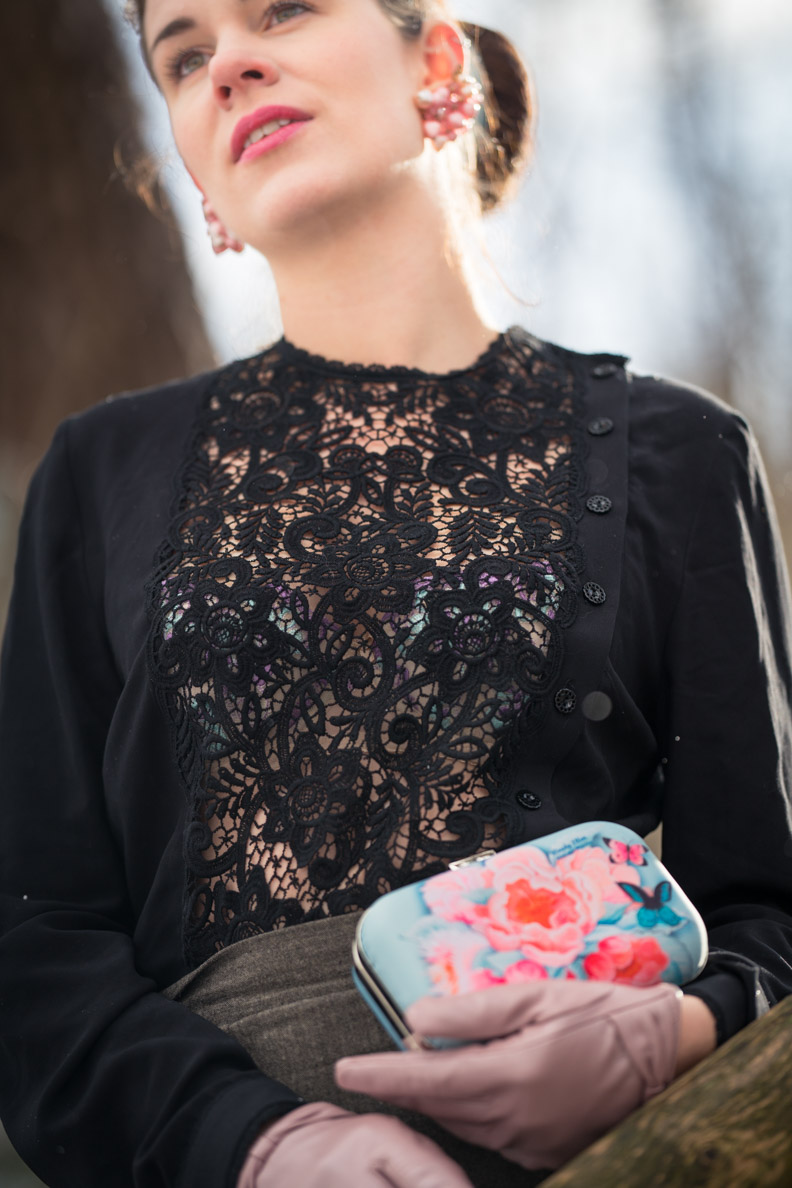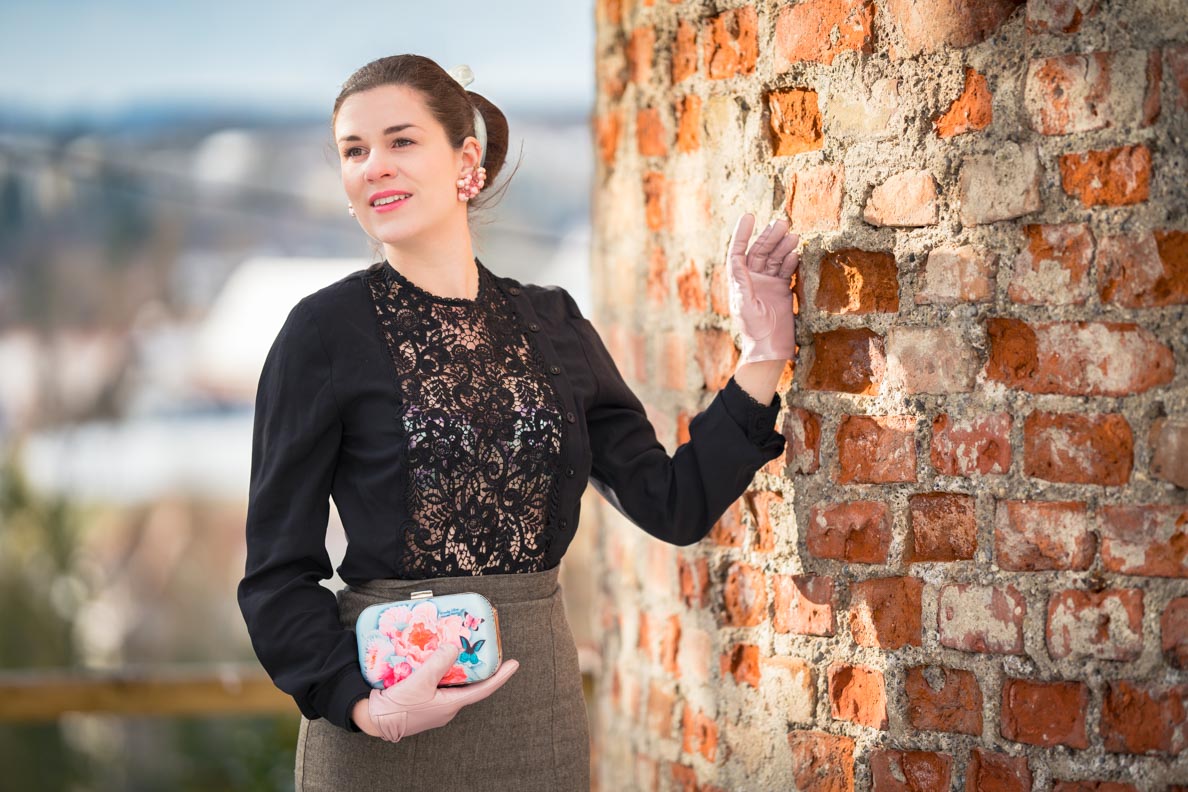 ---
A retro Outfit with pastel-coloured Details – Shop the Look (EU):
Lace blouse: Lena Hoschek
Skirt: The House of Foxy
Speakeasy Plunge Bra: c/o Secrets in Lace – Europe (also available at SecretsInLace.com)
Tights: Chantal Thomass
Shoes: Miss L-Fire, similar here
Handbag: Idda van Munster for Woody Ellen
Gloves: Thommy Hilfiger, similar here
Earrings: Vintage via wunder-same-vintage

---
Shop the Look (US):