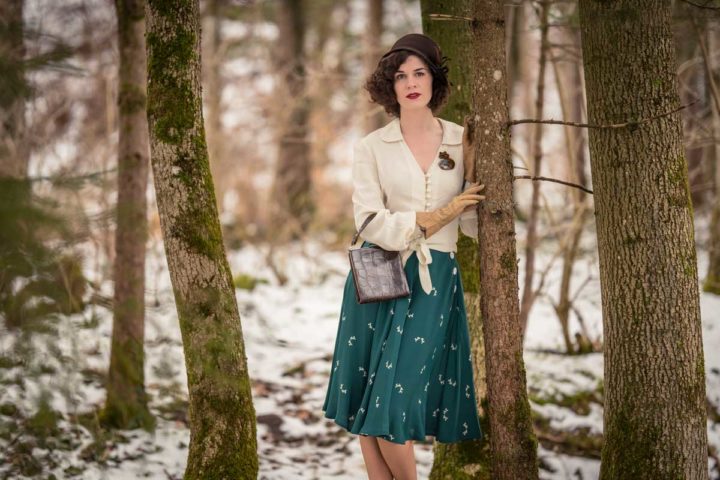 Winter is finally coming to an end! Temperatures are much warmer by now and the snow is melting and disappears is the many streams and rivers. After a very cold, dreary, and stressful February, I really can't wait for spring with it's first flowers. But before the meadows and forests burst into bloom, I enjoy those last few winter days in nature. I wear my favourite vintage gloves and fedoras, choose long sleeves and warm lace-up boots. However, I already stored my cotton skirts for their summer break and prefer lighter fabrics by now. One of my favourite new pieces is the Isabelle Skirt in "Green Doggy" by The Seamstress of Bloomsbury.
A 40s inspired Outfit with the Isabelle Skirt in "Green Doggy"
The Isabelle Skirt is made of  Crêpe de Chine and super easy to care. Isabelle is available in a lot of different styles, my favourite at the moment is "Green Doggy". The lush green looks so amazing and how cute is the dog print? To match the 40s inspired swing skirt, I'm wearing the Clarice Blouse from the same brand. What I really like about the Seamstress of Bloomsbury is that it's so easy to team their separates. In autumn, for example, I wore the Clarice Blouse in combination with a tartan skirt, as you can see here. And in summer, I will team the Isabelle Skirt with the short sleeved Jive Blouse, which I already wore in this outfitpost together with the Circle Skirt.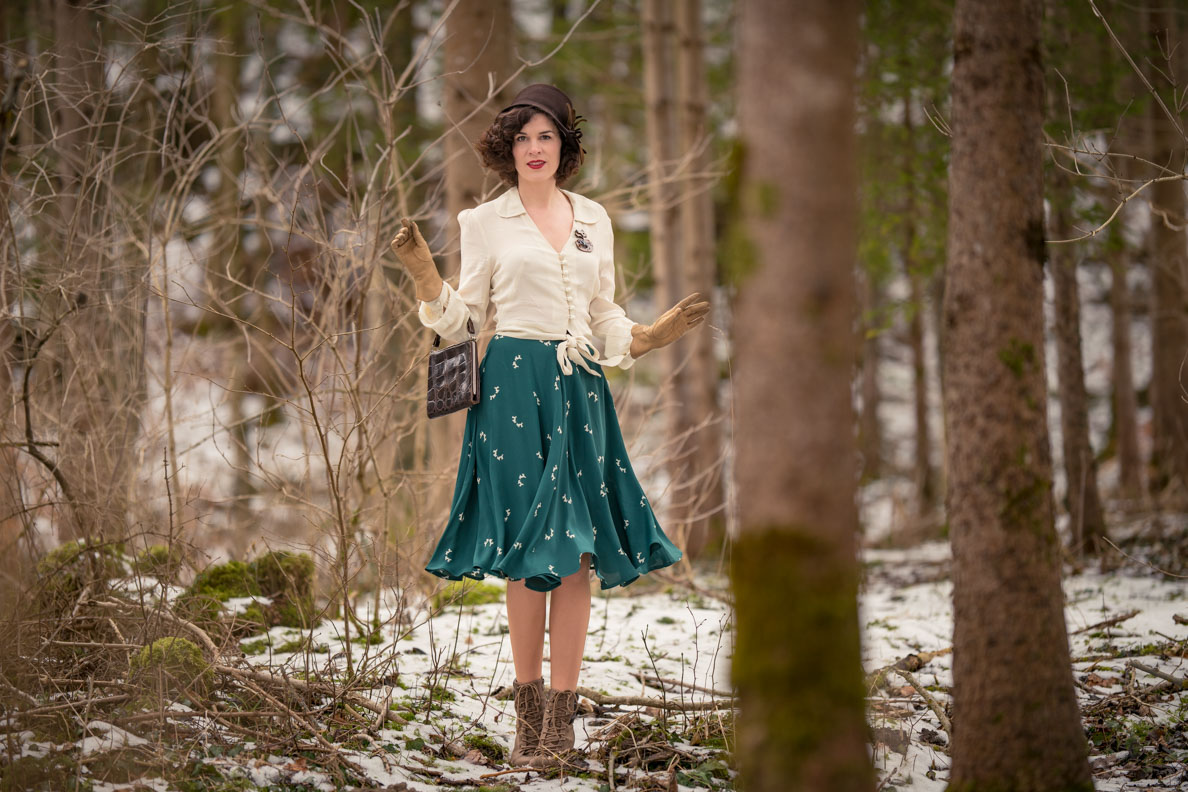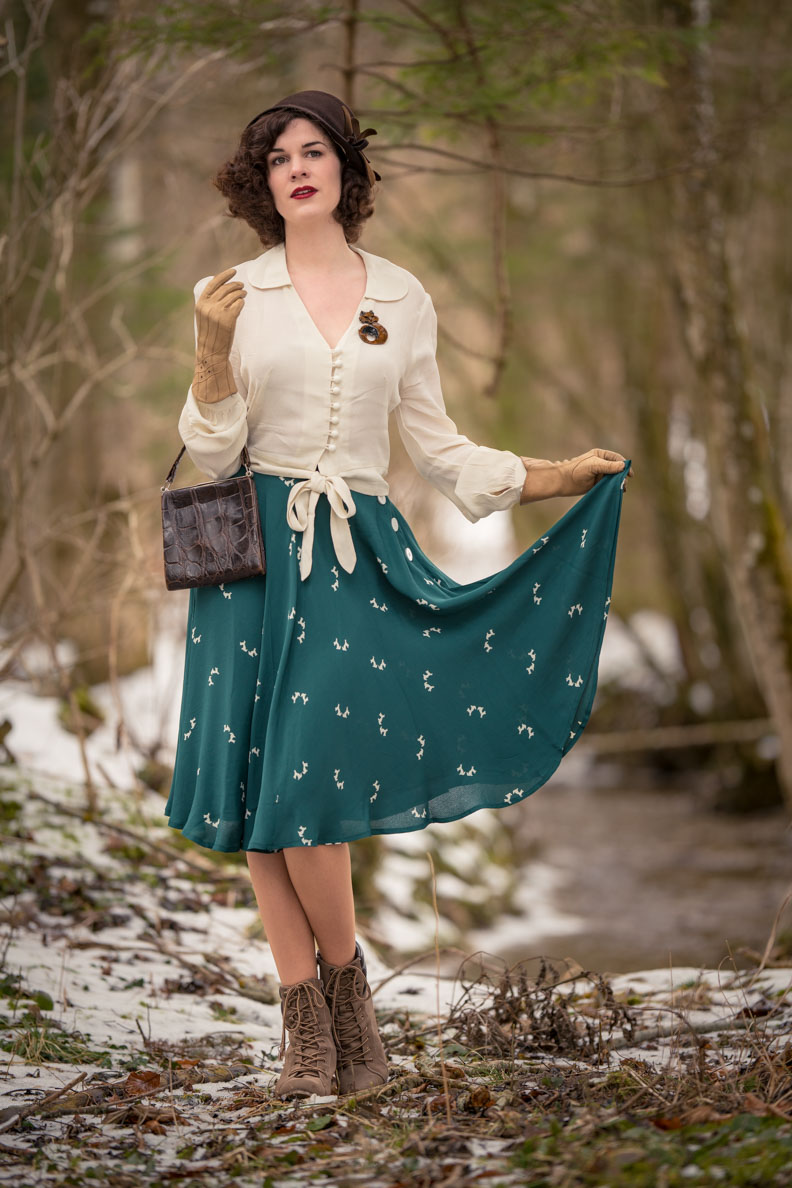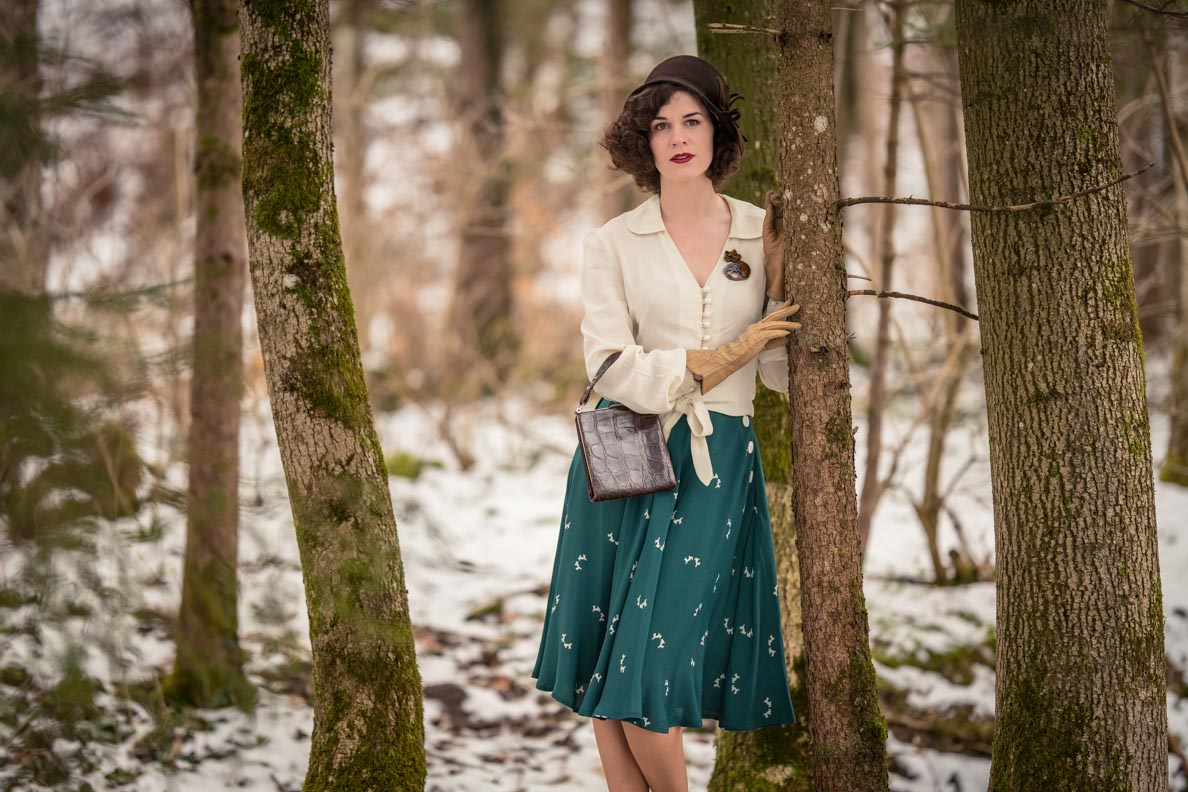 ---
True vintage Accessories for an authentic 40s Look
Matching accessories finish my 40s inspired outfit. In contrast to many other pieces, hats weren't rationed during World War II. So they were a popular accessory to upgrate the quite practical and subtle outfits. This is why still a lot of amazing vintage hats in good condtions can be found even today. I found my dark brown 40s hat at Alexa's in Munich and also bought the brown 30s handbag there. My fox brooch is from Erstwilder, and my gloves are vintage. Lace-up booties finish the outfit.
By the way: In this blogpost, I'm talking a bit more about the fashion of the 1940s. If you would like to have a deeper understanding for the style of this decade, I also recommend the book The 1940s Look: Recreating the Fashions, Hairstyles and Make-up of the Second World War
.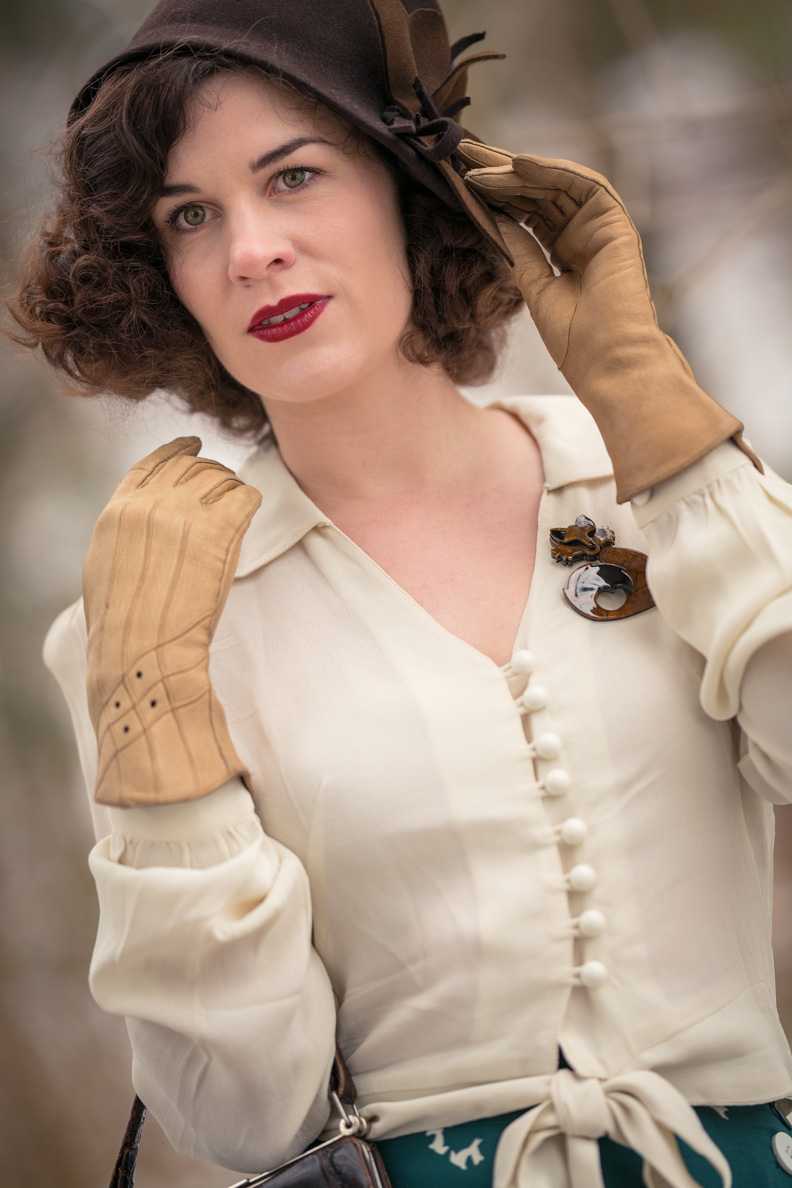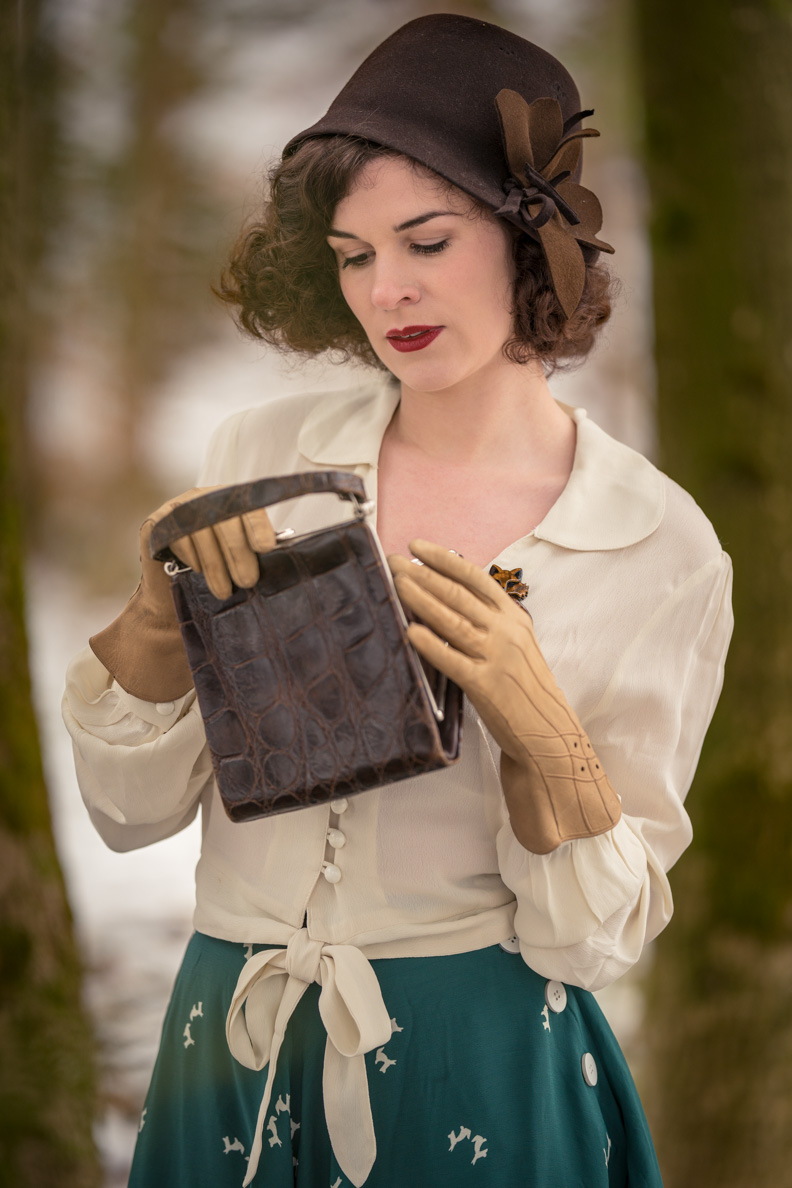 ---
Shop the 1940s inspired Outfit (EU):
Isabelle Skirt in "Green Doggy": c/o The Seamstress of Bloomsbury
Clarice Blouse: c/o The Seamstress of Bloomsbury
Brooch: Erstwilder
Shoes: similar here
Hat: Vintage, similar ones are available on Etsy for example
Handbag: Vintage, similar ones are available Etsy for example
Gloves: Vintage, similar here
---
Shop the Outfit (US):