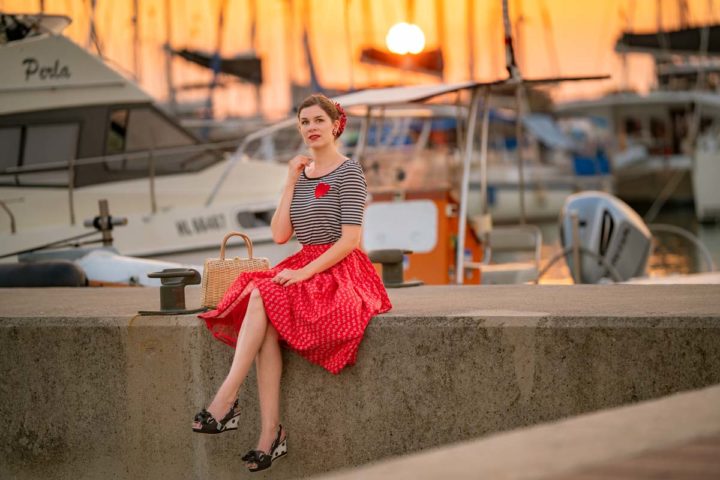 A maritime retro look with the Sailor Girl Outfit by Grünten Mode
This blogpost contains affiliate links and pr samples
After some last very hot days, we are awaiting some cooler temperatures here in Germany. And although I'm quite happy this heat wave seems to be over, I'm also sad that summer is slolwly but solely coming to an end. In a fashion perspective, however, transitional season is very interesting. One is able to wear "more" without sweating, but it's still warm enough for light fabrics and open shoes. A perfect ensemble for this time of the year is the Sailor Girl Outfit by Grünten Mode, which I'm going to introduce to you in the following.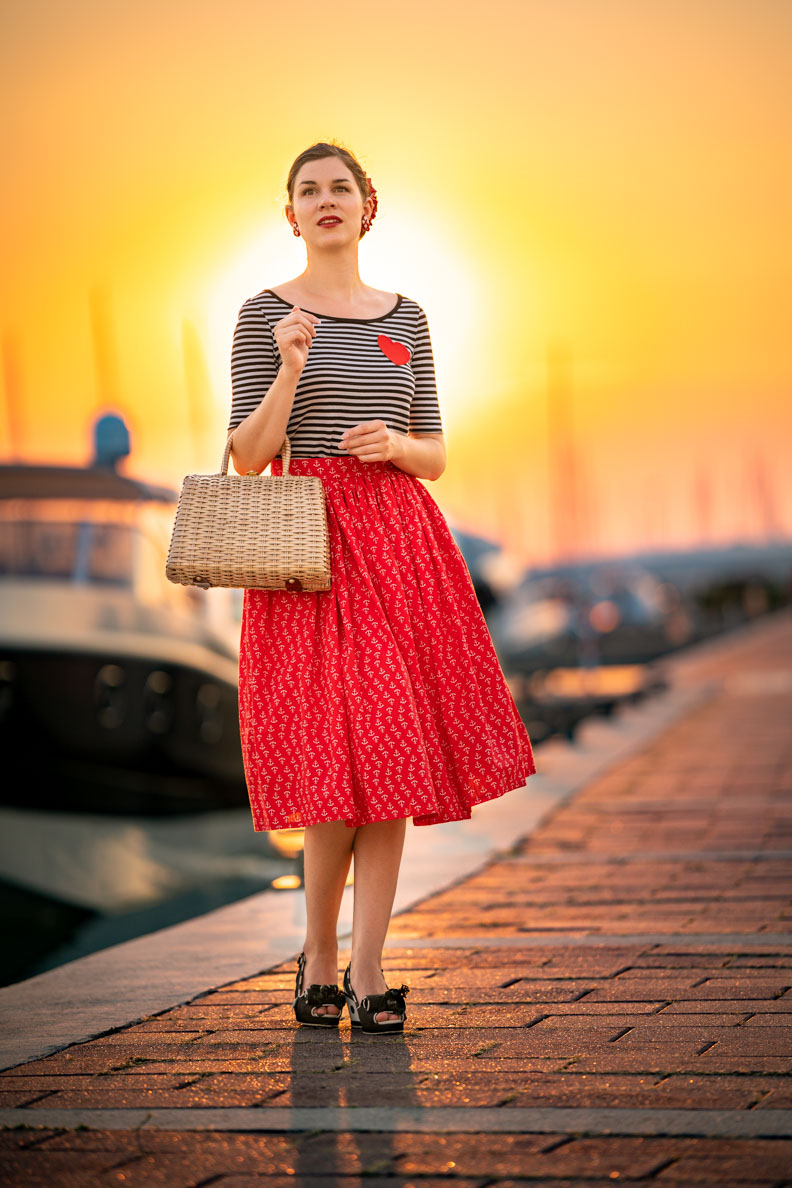 Late Summer Days in the Sailor Girl Outfit by Grünten Mode
The ensemble contains a lovely red midi skirt with an anchor print and a striped top. The maritime details add some summer vibes to the retro outfit, while the combortable cotton top protects you from the first cold breeze. A colour matching heart on the top adds that certain something to the subtle shirt and creates a connection to the Anchor Skirt. As always, this Grünte Mode outfit is handmade with love in Allgäu/Germany.
By the way: In this blogpost, I show you more designs from the current Grünten Mode collection.
I teamed the outfit with black and white wedges by Miss L-Fire, red earrings by Glitter Paradise as well as a vintage basket bag. A red hairflower by Sophisticated Lady Hairflowers finishes this maritime retro outfit. To match the maritime vibes of the look, we chose a harbour as our location for the photo shoot.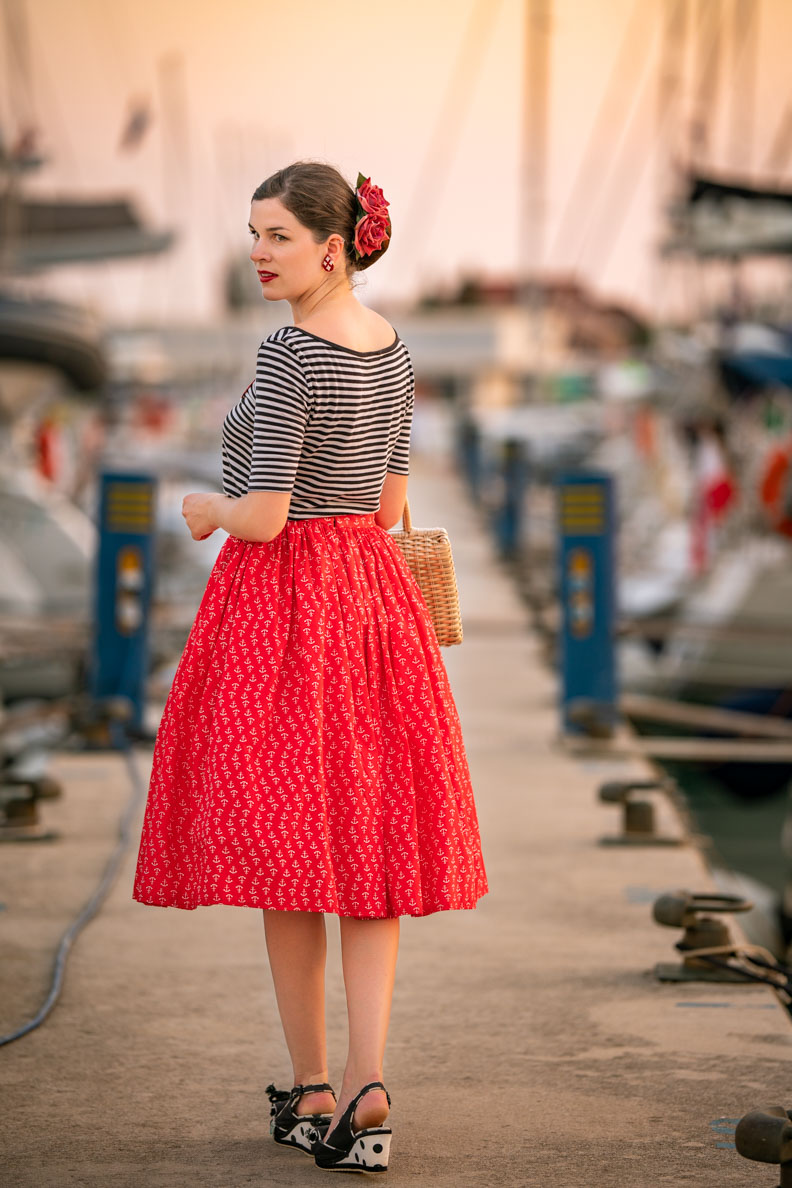 ---
A retro Outfit for late Summer – the Details:
Sailor Girl Outfit: c/o Grünten Mode
Shoes: Miss L-Fire, similar here
Earrings: Glitter Paradise
Hairflower: Sophisticated Flowers
Basket bag: Vintage, similar here
---
---
A classy retro Makeup
My makeup is classy and super easy. After foundation and powder, I use the Urban Decay Primer Potion and apply some brown eyeshadow from the Eye Reviver Palette by Dior. I use lots of mascara and enhance my eyebrows, afterwards. Some blush makes me look fresher, while red lipstick finishes the look. If you like, you can also apply some bronzer for a sunkissed complexion; I used the Makeup Revolution Golden Sugar Palette. That's it!
---
Makeup Details:

---