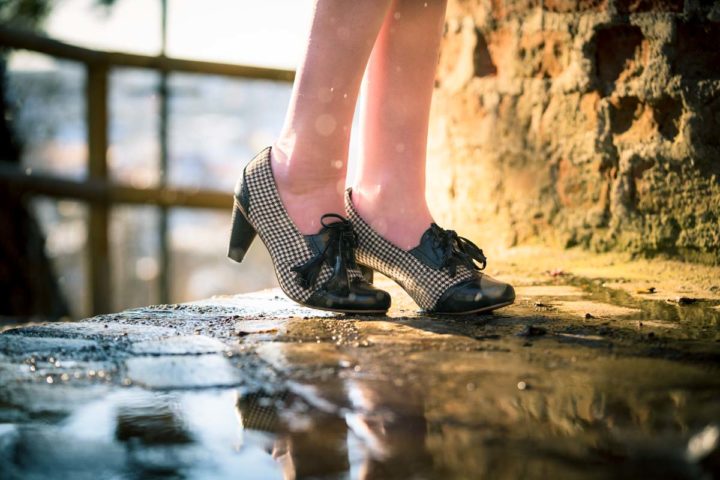 I love pastel colours, especially during the cold season! They are very flattering for pale winter skin and cause spring fever, at least in my case. Now, even the sun comes out more often which makes me want to go outside. A walk in the fresh air is perfect to recharge ones batteries and get some vintamin D.
A warm pastel-coloured retro Outfit
Since it's still winter and temperatures are quite low, it is important to wear warm clothes, no matter if the sun is shining or not. A light pink sweater and a grey wool skirt by The House Of Foxy are the base of my retro outfit. The jumper is by Ted Baker and was a kind of investment but really worth the money as I wear it over and over again. In this as well as this blog post I already showed you some different combinations.
The well-tailored skirt is one of my favourites, too. It goes so well with lots of different tops or sweaters as you can see here, here, and here.
Colour matching stockings in light pink by Secrets in Lace keep my legs warm. The "Lolita" garter by Secrets in Lace holds them in place. As you can see, you see nothing. Despite the fact that the skirt is very fitted, the garter stays discreet. You will find more informations about this topic in my blog post about different garter belts for every ocassion.
PS: Of course I had a jacket with me! I just forgot to take a photo of it. 😉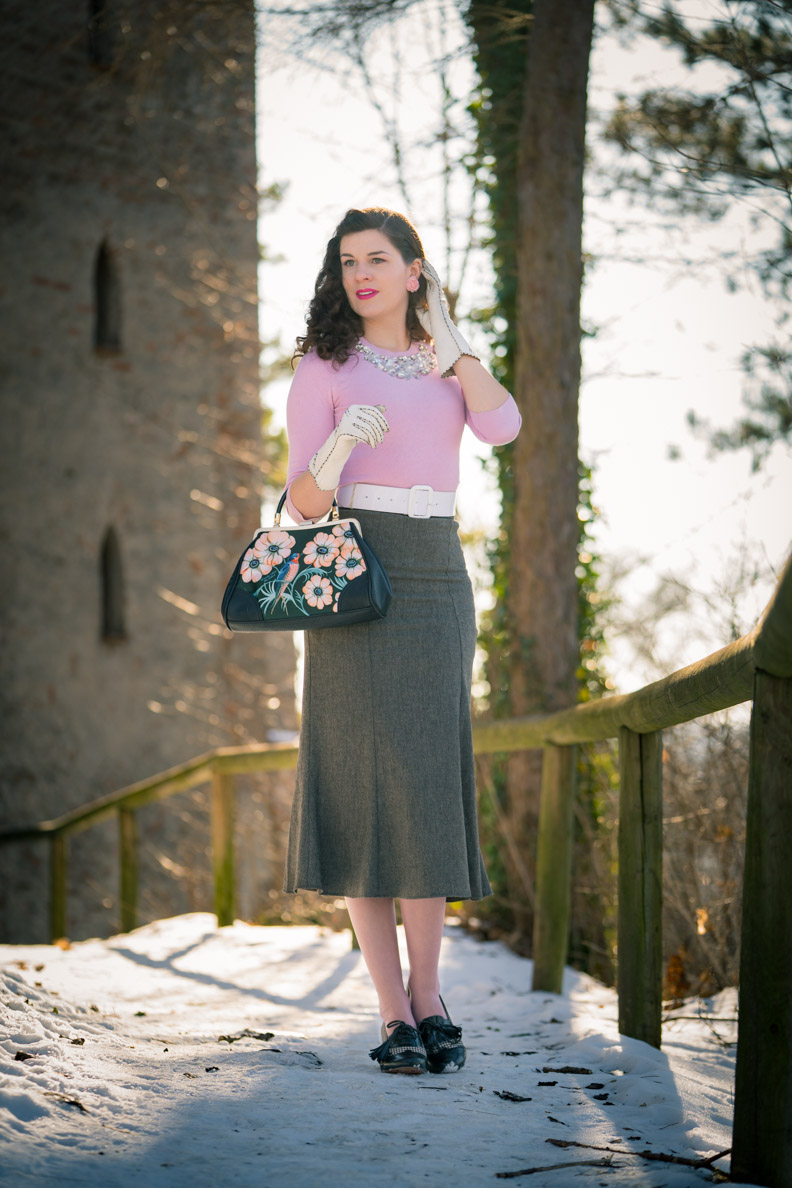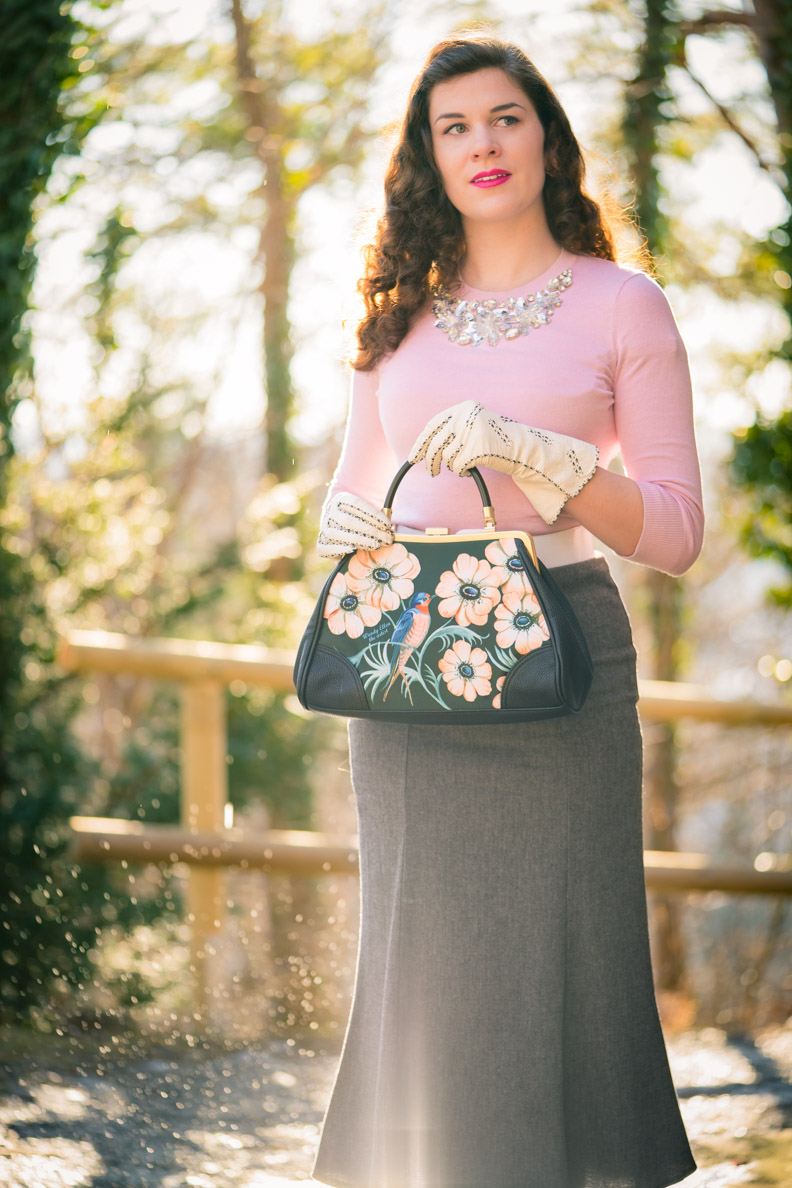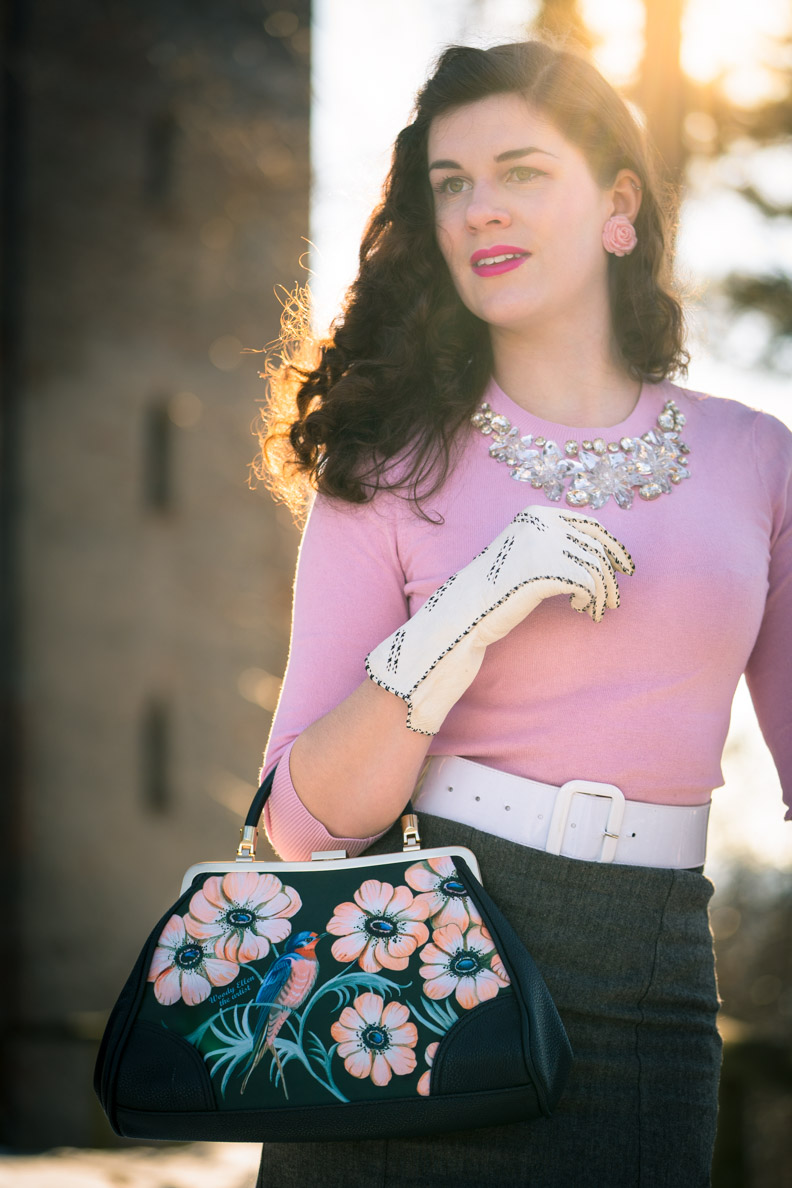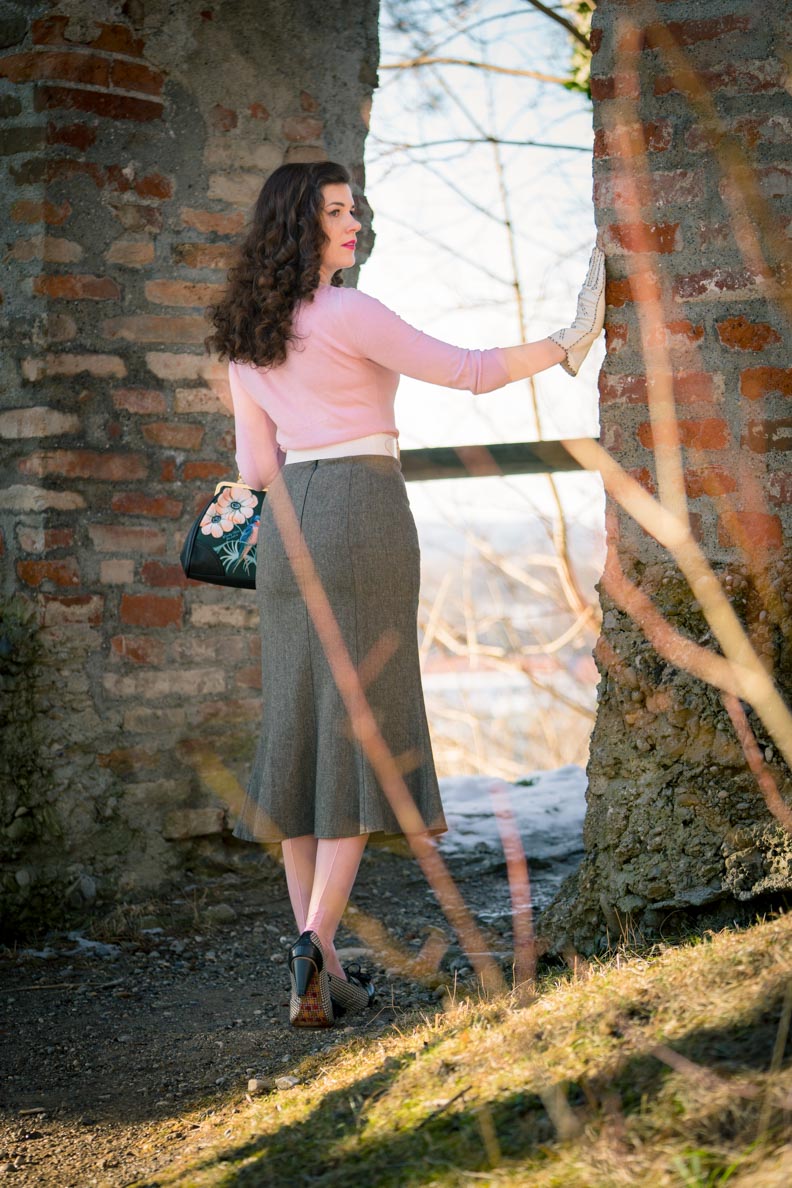 ---
The black and white "Moss Garden Heels" by Banned
A perfect look needs beautiful shoes. The Moss Garden Heels by Banned are a mixture of pumps and ankle boots. So they are perfect for colder days, but don't shorten ones legs optically. Thanks to the black-white dog's tooth check they go well with almost every outfit. The faux-leather shoe laces are a cute detail while the heel has with about 3" (ca. 7 cm) the perfect height. Those shoes even have a print on their soles!
The Moss Garden Heels are available at the UK online shop Blue Banana, which I already introduced in this outfit post.
PS: Blue Banana was kind enough to do a Q/A with me on their very own blog! Click here if you want to know a bit more about me and my blog RetroCat.de.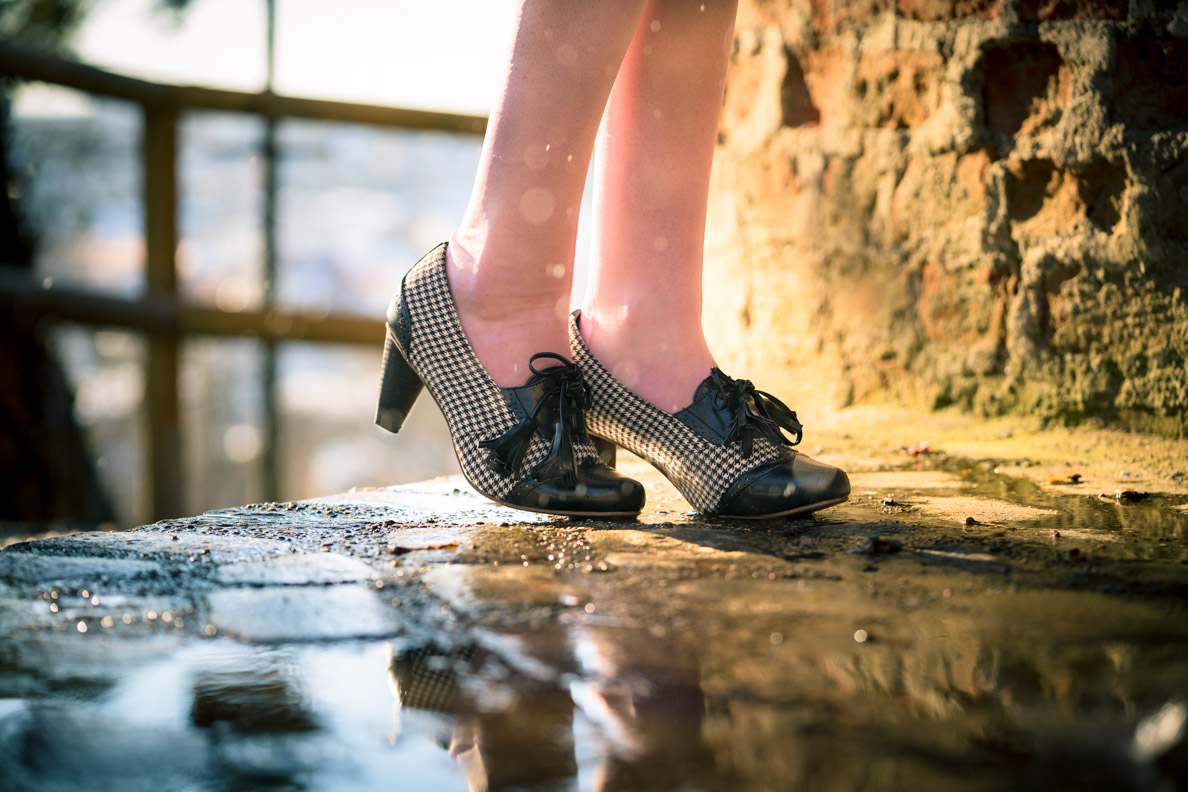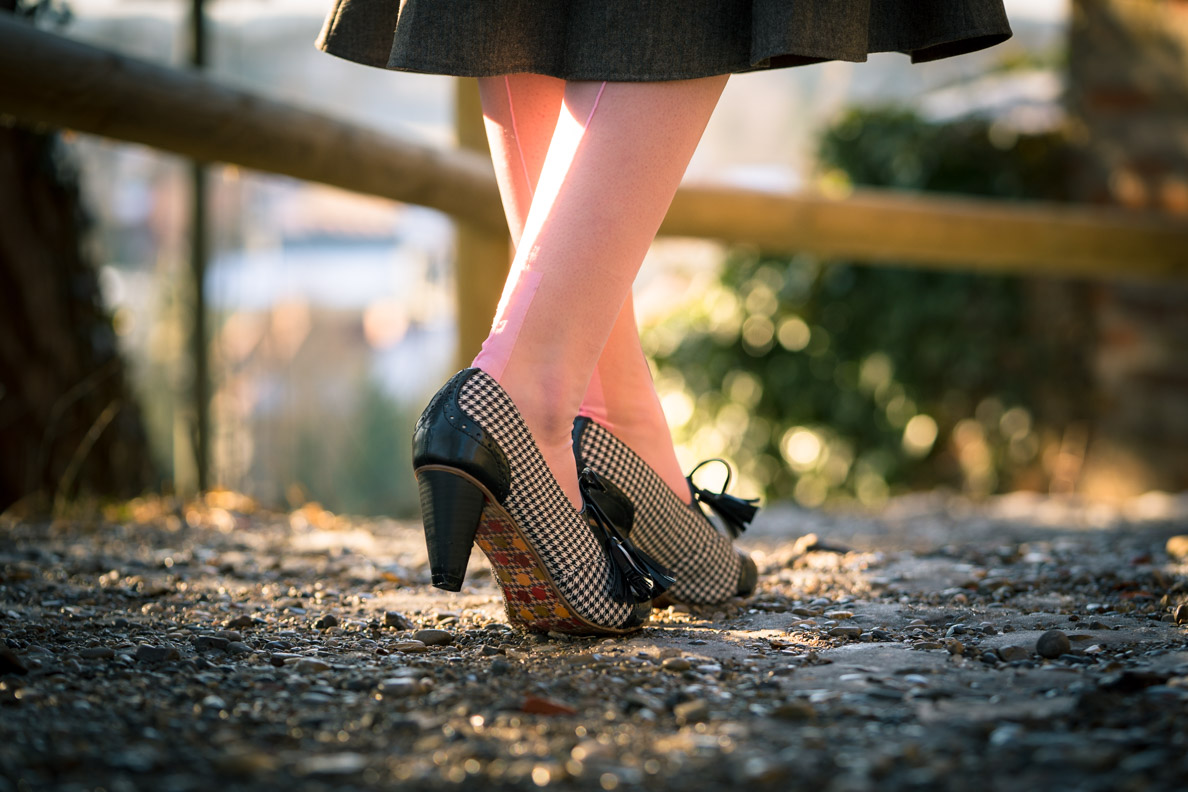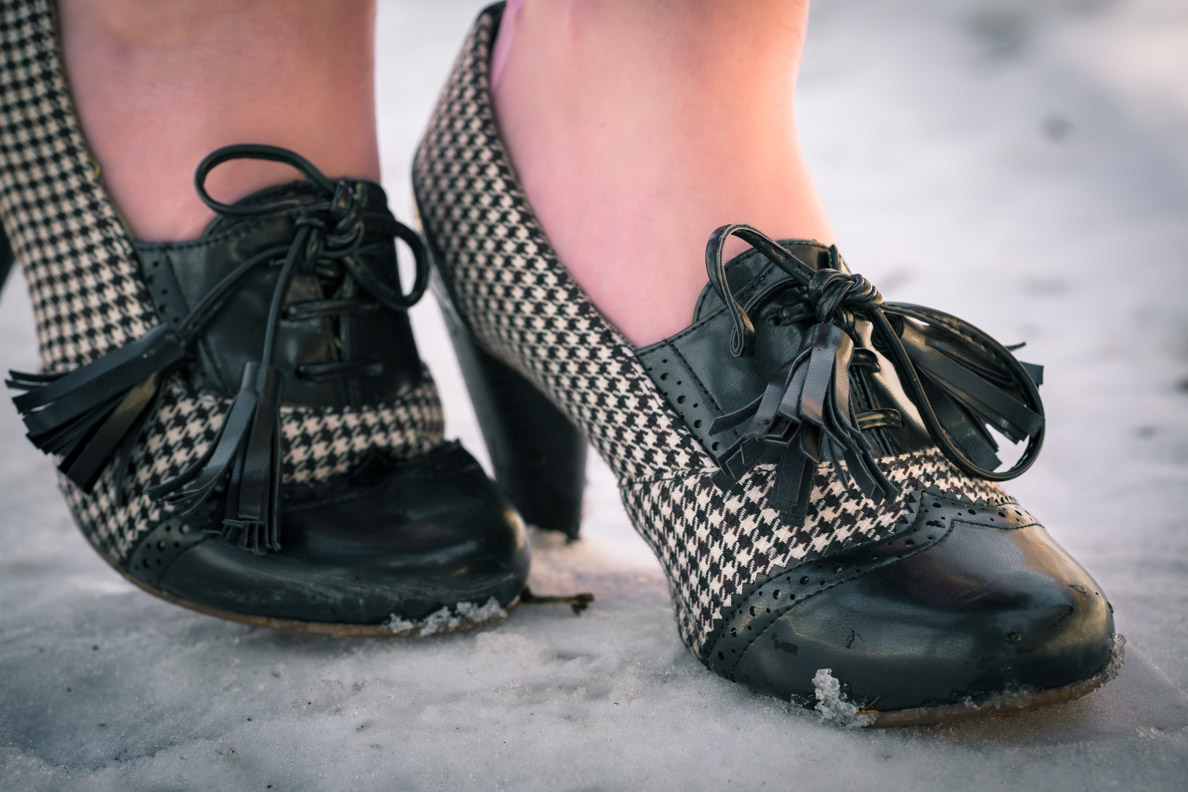 ---
A colourful retro handbag by Woody Ellen
A handbag is for a beautiful outfit as important as the right shoe. The pretty "Sweet Swallow" bag by the Belgian artist Woody Ellen is a perfect example. The colourful print with swallows and flowers always makes me happy. I also own the matchig purse, pocket mirror and overnighter.
Here, the handbag finishes together with black and white leather gloves my warm retro outfit.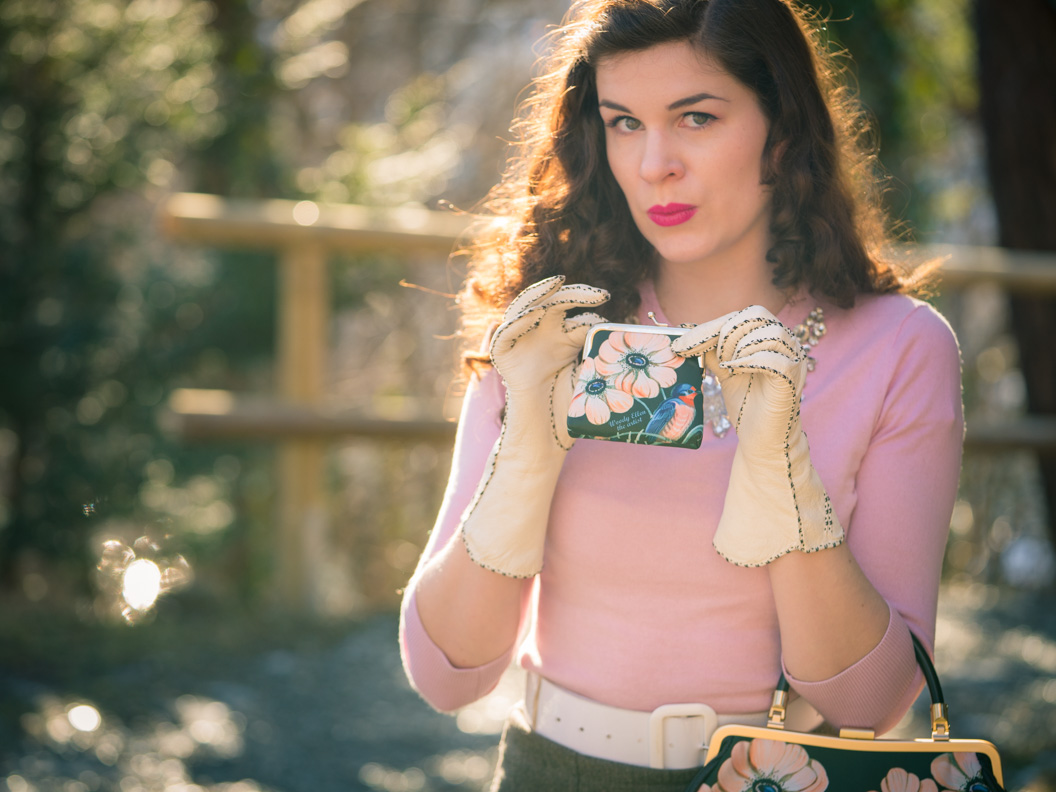 ---
Retro Outfit Details:
Moss Garden Heels: Banned c/o Blue Banana
Sweater: Ted Baker, similar here
Skirt: The House of Foxy, similar here
Belt: Vintage, similar here
Stockings: c/o Secrets in Lace Europe
Handbag: Woody Ellen
Purse: Woody Ellen
Earrings: Glitter Paradise
Gloves: Vintage
Merken
Merken
Merken
Merken
Merken
Merken
Merken