February is a quite dreary month. It's cold, snowing or raining most of the time and it's still getting dark outside ways too early. So Valentine's Day is a great excuse to wear a glamorous and colourful outfit. Despite the fact that I believe we should celebrate love everyday, this special day is the perfect ocassion for a romantic candle light dinner with your love or just a quiet evening at home. No matter what you are doing, there is definitely only one colour of choice when it comes to the outfit: red – the colour of love! A wonderful dress for this day is "Sophie" by BlackButterfly in plum purple.
"Sophie" by BlackButterfly: A tempting Dress for romantic Evenings
I especially love the classy cut of the dress with a tight top and flared skirt. The crossed straps as well as the seductive neckline add just the right amount of sex appeal to the look. For more volume, I wear a petticoat underneath the skirt while I enhance my waist with a thin belt.
If you have to go outside, I definitely recommend a warm but elegant coat. I wear the Angeline Coat by Hell Bunny with a glamorous faux-fur collar.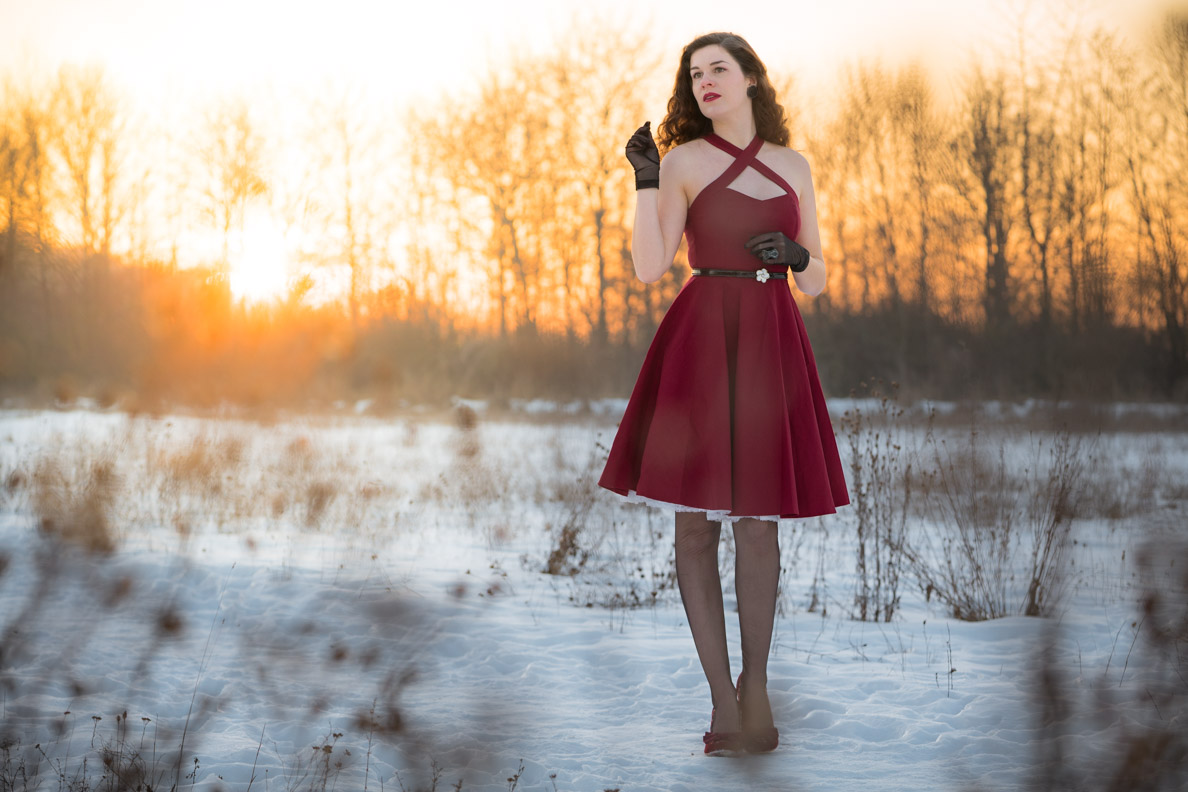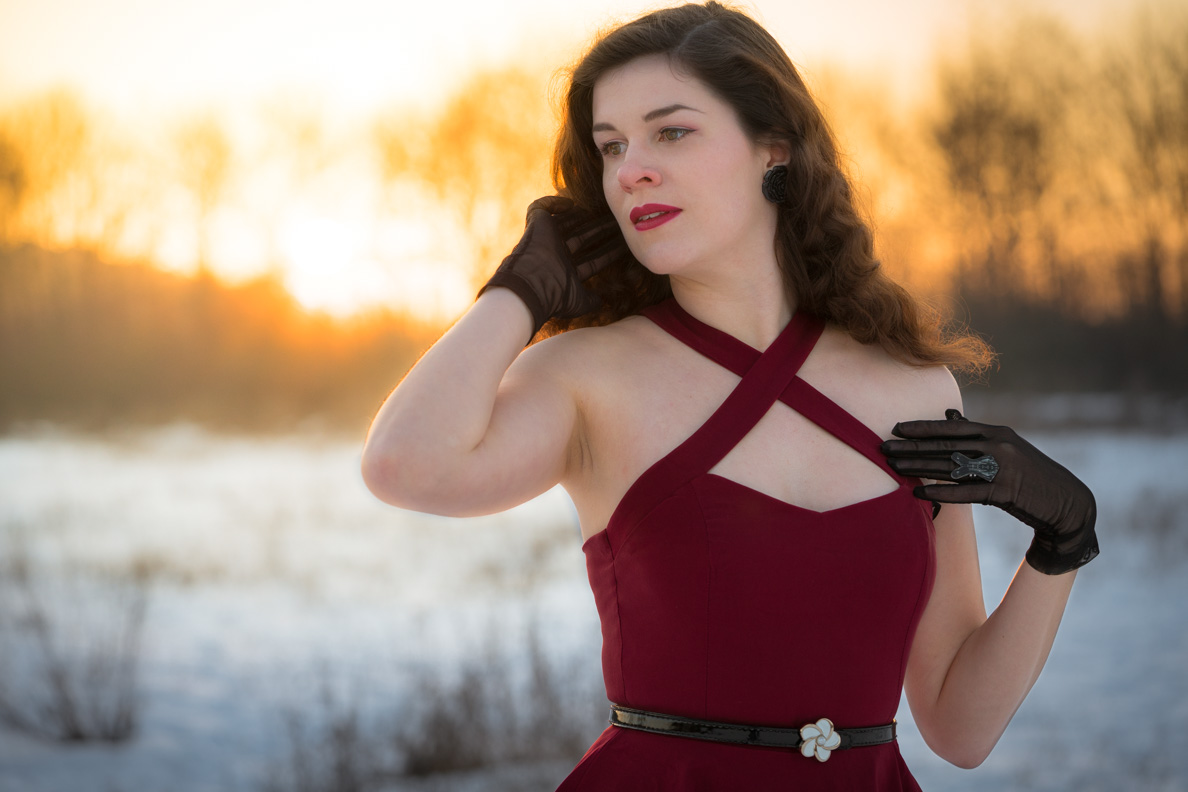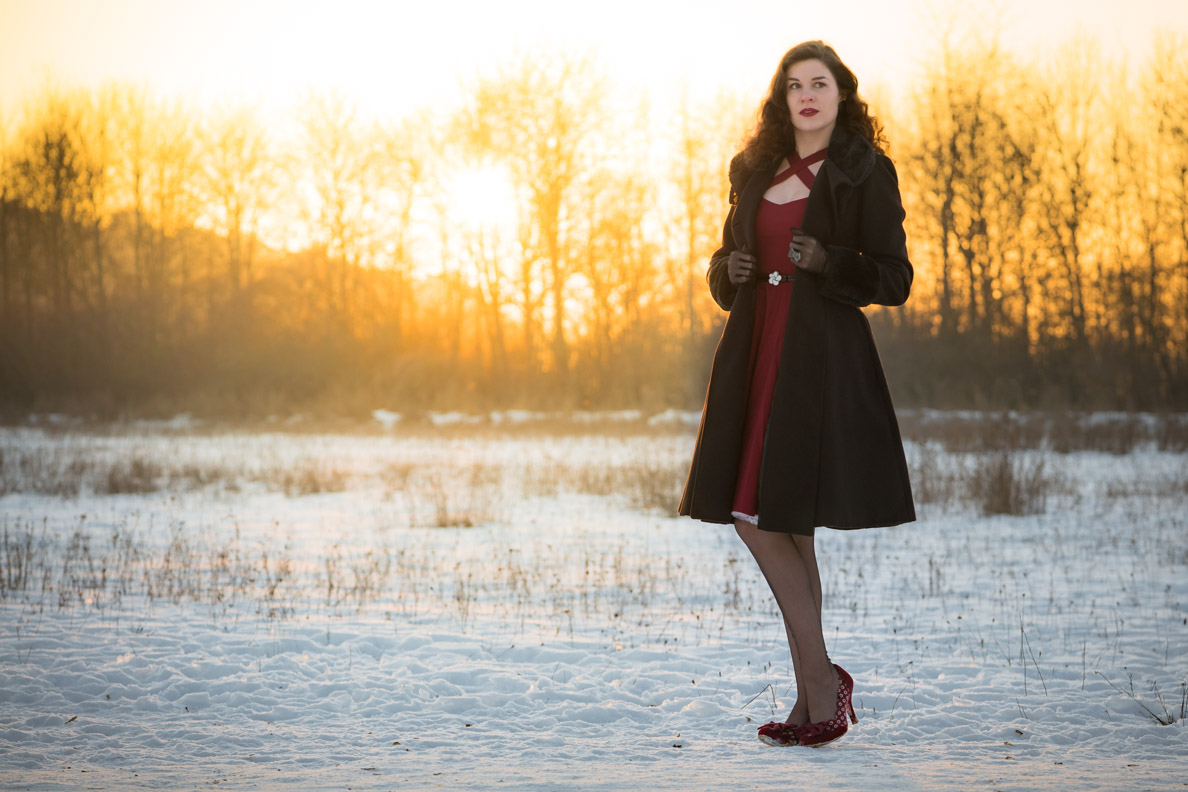 ---
Accessories in the Colour of Love
No outfit is perfect without the right accessories! Cute red pumps with bow details by Irregular Choice are the perfect shoes for the dress. To keep my legs warm, I wear black stockings with beautiful red seams by Secrets in Lace, which I already showed you here. Nylon gloves from the same label finish the romantic retro outfit and add that extra dose of elegance.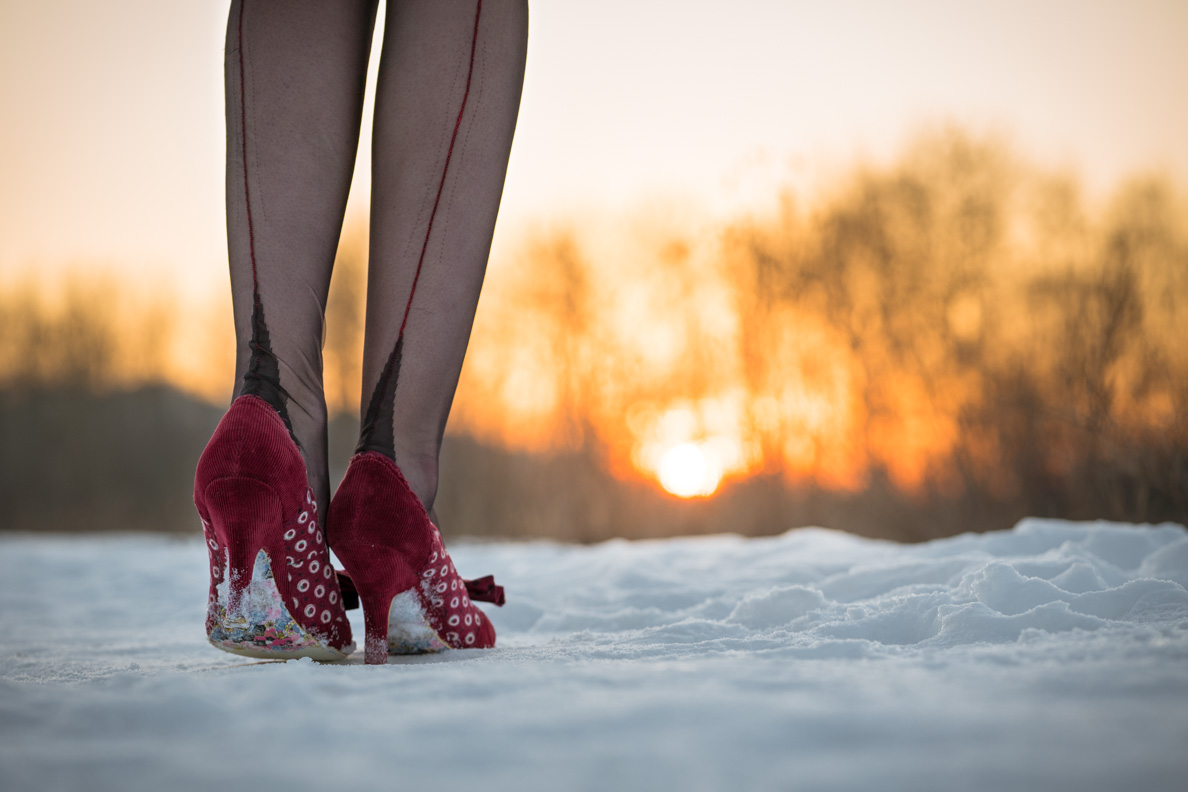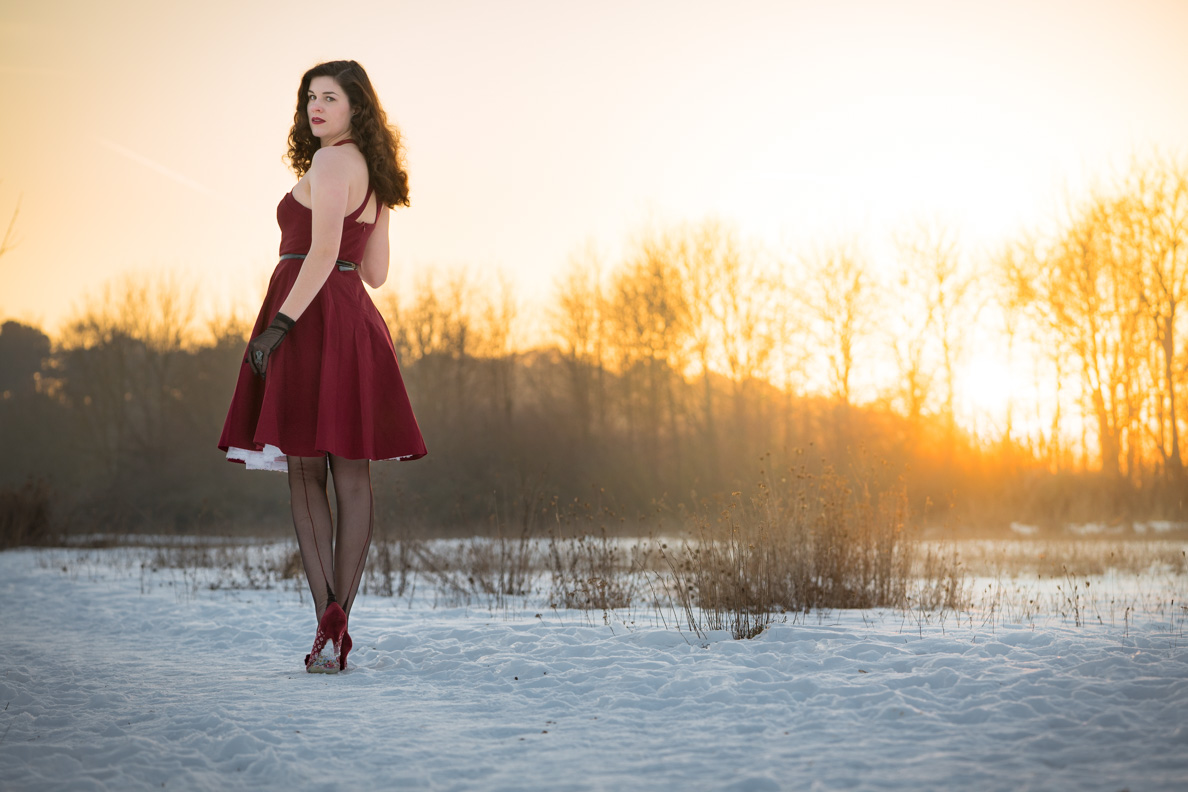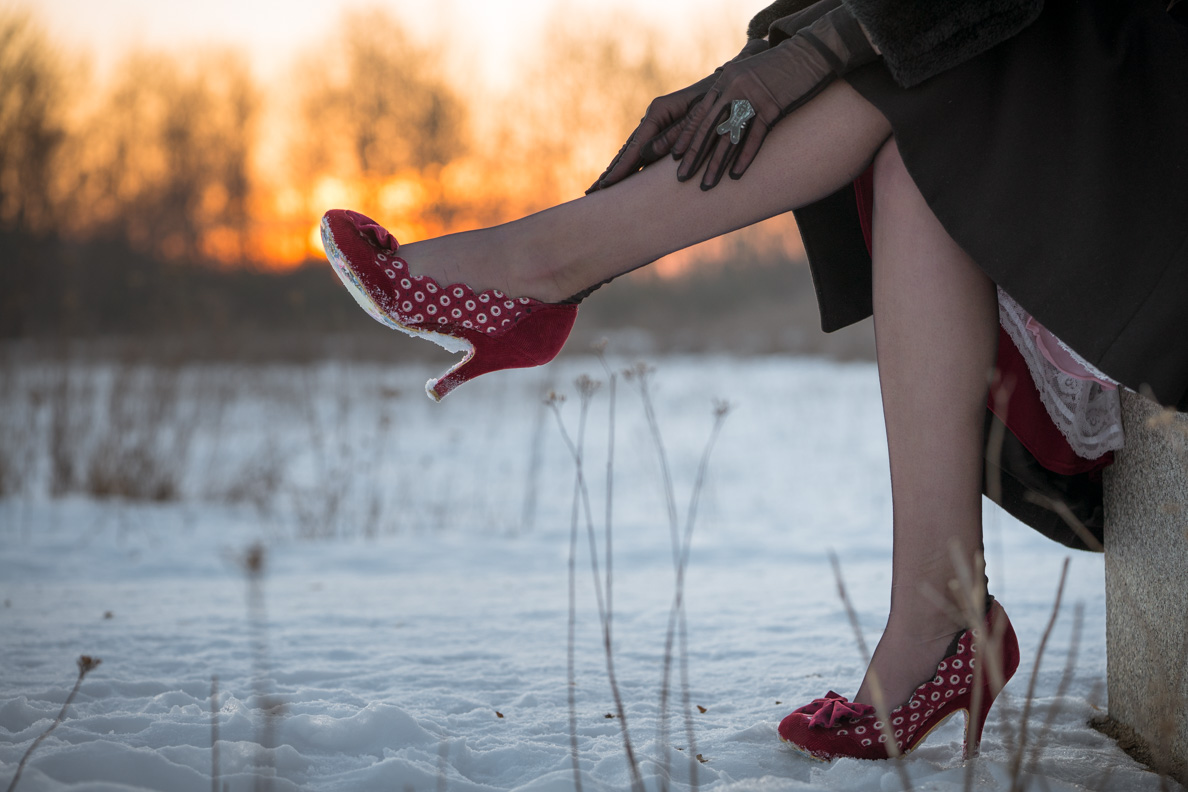 ---
Romantic Curls and red Lips
For a sultry look, I wear my hair down and very curly. This hairstyle is quite easy, I just used sleep-in rollers after washing my hair in the evening and brushed it out in the morning. A lot of hairspray keeps everything in place.
Use your favourite red lipstick and you are ready to go! PS: The Soft Matte Lip Cream in "Copenhagen" by NYX matches the dress perfectly.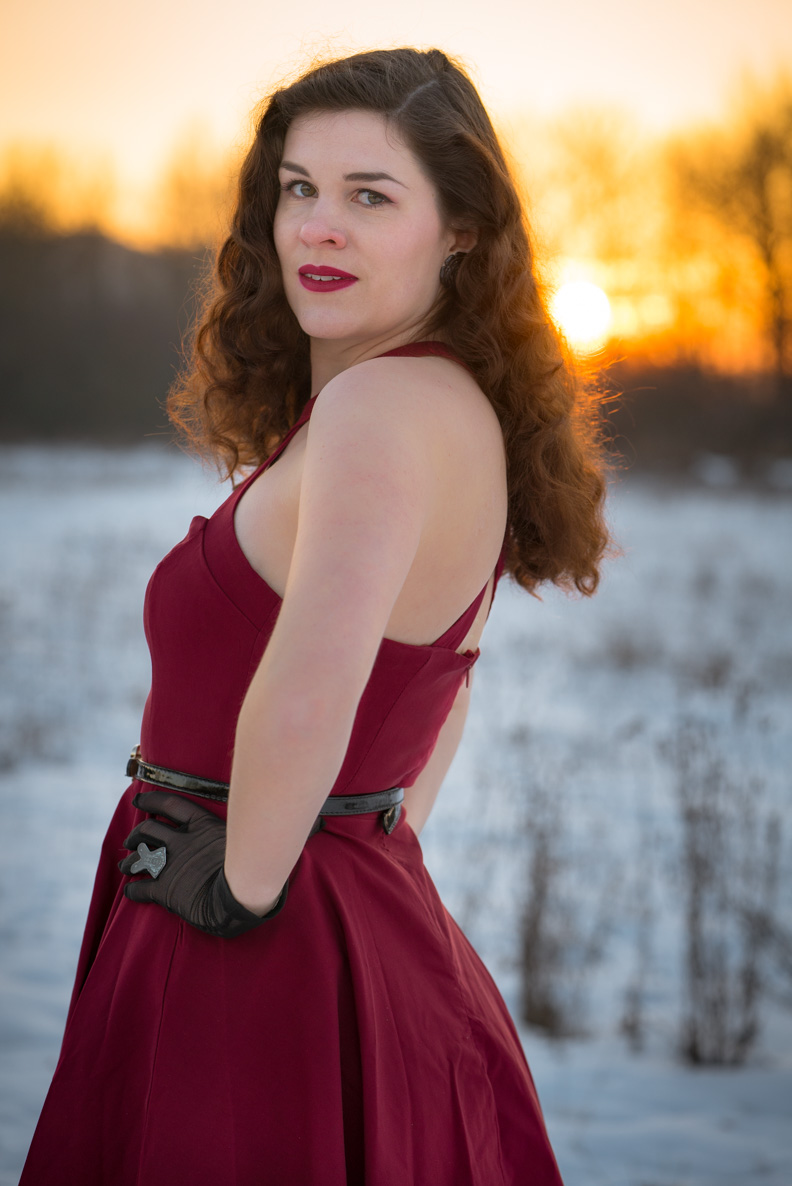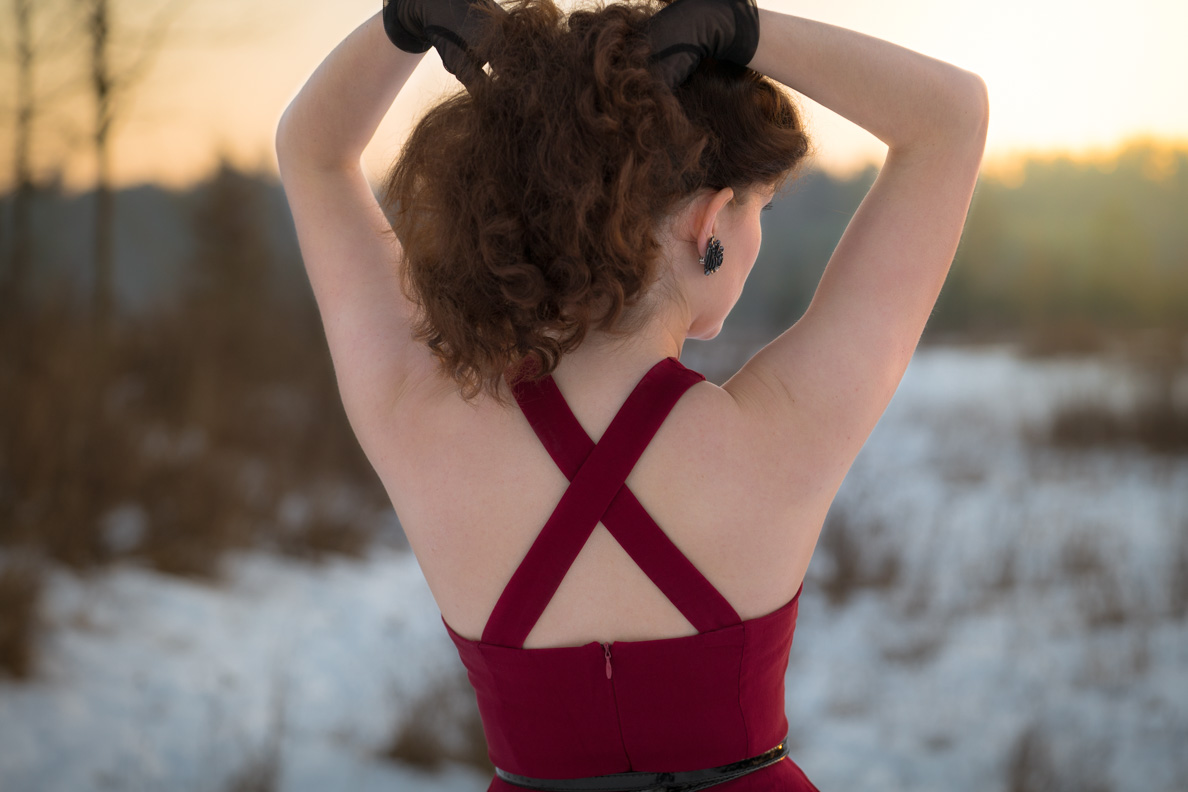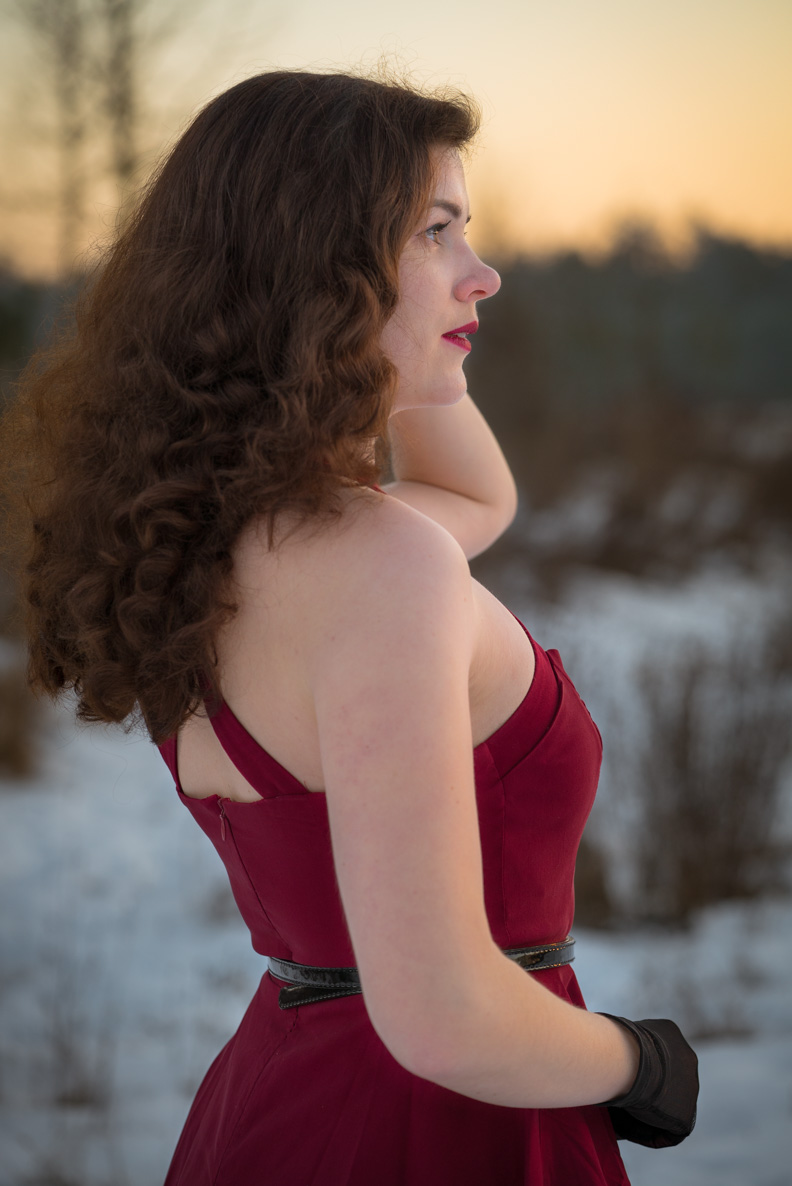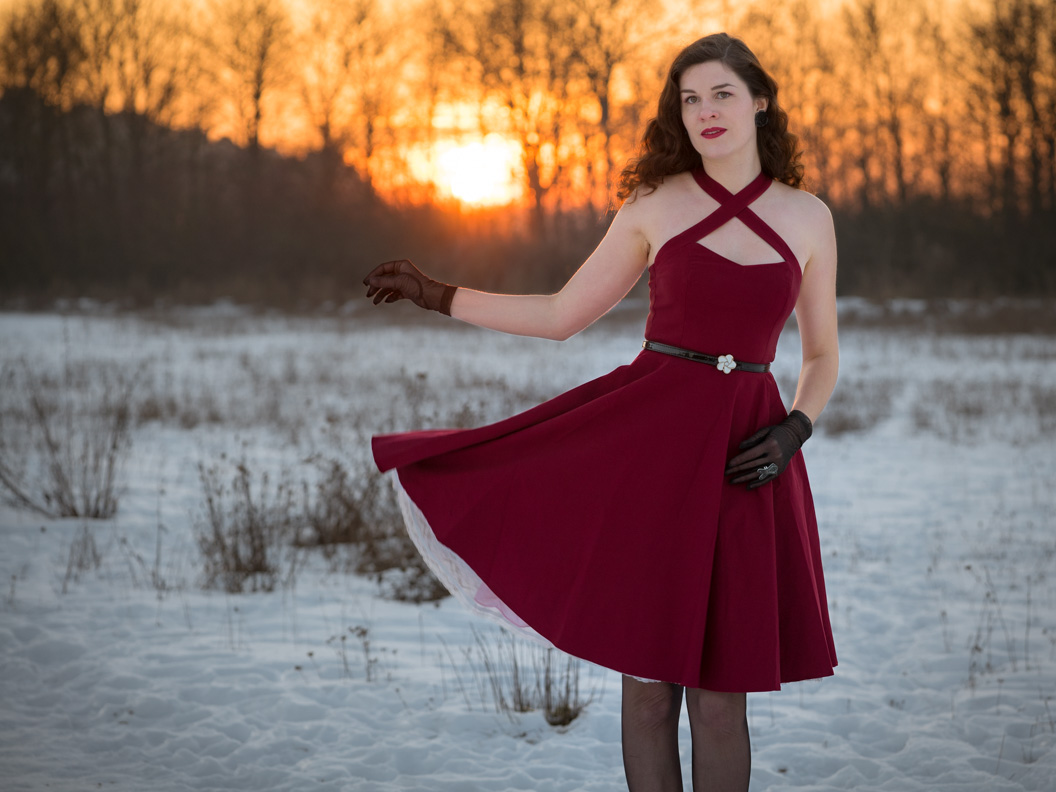 ---
A romantic Valentine's Day Look – the Details:
Dress "Sophie": c/o BlackButterfly
Petticoat: Vintage, similar here
Retro coat: Hell Bunny
Belt: Collectif Clothing
Stockings: c/o Secrets in Lace Europe
Gloves: Secrets in Lace Europe
Pumps: Irregular Choice, old but very similar here
Earrings: Glitter Paradise