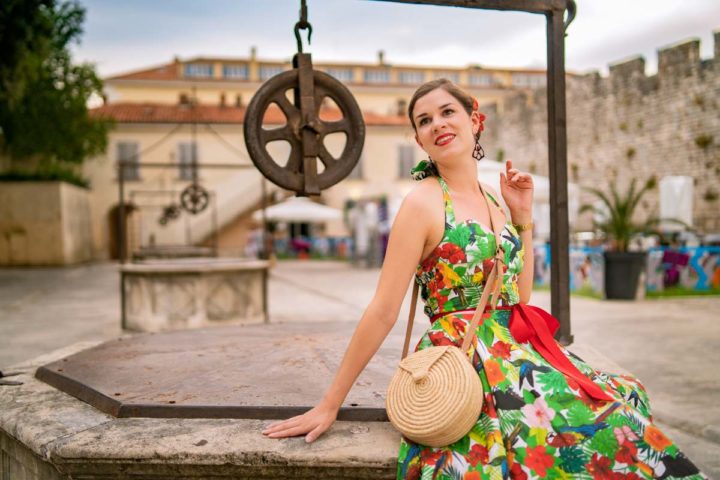 Perfect for warm summer days: The Petticoat Dress by Belle Couture
This blogpost contains affiliate links
I'm back home and currently watching the change of the weather. Summer is ending with a big bang, literally. Outside, there is a thunderstorm going on and it's really cooling down. I kind of like those cosy days at home with a big cup of tea and a good book. On the other side, I'm already missing the warm summer evenings. So luckily, we made the best out of our last day in Zadar. I walked through the old town in a colourful petticoat dress by Belle Couture, listened to the chirping crickets, watched the people passing by, and had a great dinner in the evening. I will tell you some insider tips about Zadar in an extra blogpost, but for now, I want to share my outfit with you and am already dreaming about my next summer vacation where I can wear it again without getting a cold, afterwards. 😉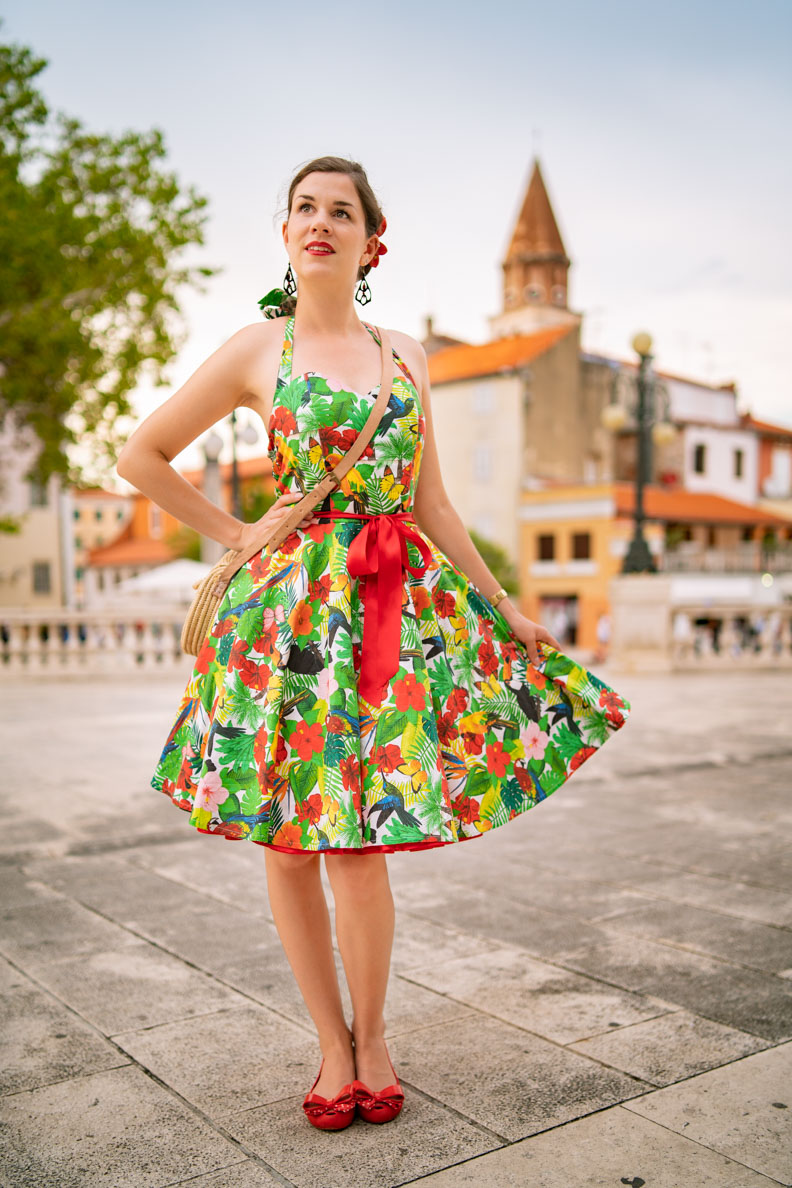 Summer Days in Zadar with the Petticoat Dress by Belle Couture
I already introduced the handmade dress called "Tropenwald" by Belle Couture in this blogpost to you. This time, I teamed it with ballet flats as I wanted to be able to wander around the city without my feet getting hurt. My straw shoulder bag is not only practical, it also looks great. Wooden ethno earrings as well as a colour matching hairflower finish this summery retro outfit.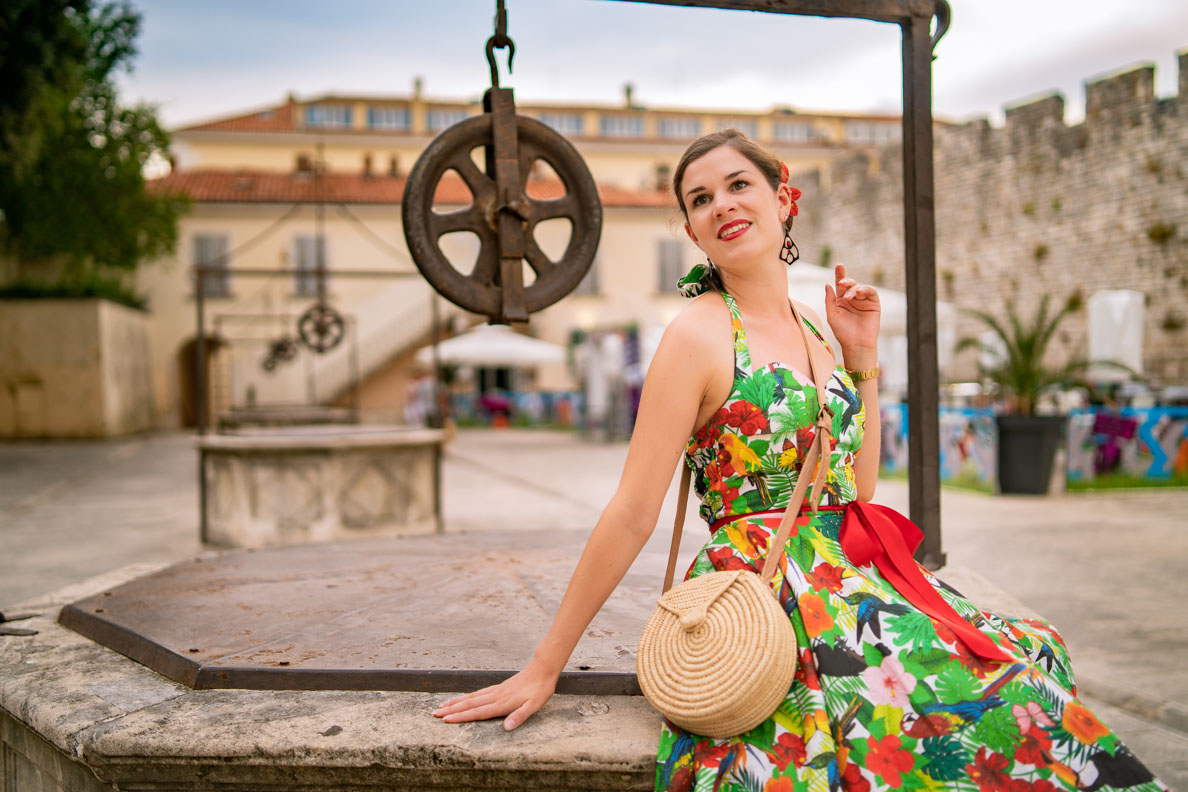 ---
A summery retro Outfit – the Details:
Petticoat dress "Tropenwald": Belle Couture, similar here
Petticoat: Belle Couture
Straw bag: no name, similar here
Ballet flats: Melissa, similar here
Hairflower: similar here
---

---
A retro inspired Summer Makeup
My makeup is classy and super easy, but still stylish. After using foundation and powder, I apply eyeshadow, lots of mascara, red lipstick, and some blush. A hint of bronzer (I use one from the Makeup Revolution Golden Sugar Palette) makes my complexion look sunkissed, while a little bit of highlighter adds a lovely glow.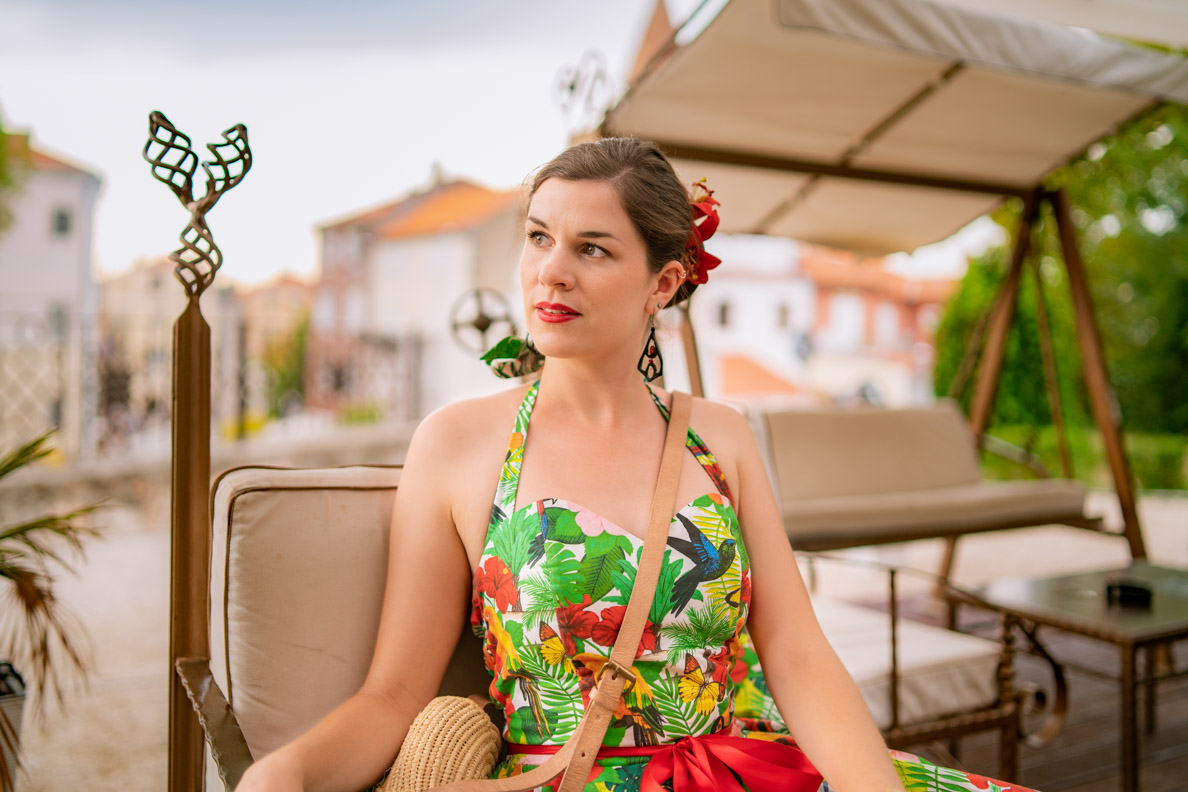 ---
Makeup Details:

---