My week
Do you know those days, where you don't have anything special to do and nevertheless, you are somehow not able to finish the easiest things? Well, this is exactly how my complete last week went. I was still in the countryside, and did absolutely nothing from my to do list. So well, I think next week is going to be a bit busy… 😉
This blogpost contains affiliate links (marked with *)
What I did:
Well, it is not true that I did nothing. I went out for long walks in nature, for example, gathered the berries from the garden (and immediately ate them), and worked on some blogposts for RetroCat.de. So next week, there are finally going to be some new and exciting articles online. Apart from that, I relaxed a lot. And at the weekend, my boyfriend and I experimented a bit with our new video equipment, so we will see if our first video will get online, soon. We also went out for lunch with grandma.
---
What I read:
After a long time, I finally stared a new book, last week: Les Parisiennes: How the Women of Paris Lived, Loved and Died in the 1940s*. I'm not finished yet, so the book will be my companion for next week as well.
---
What I wore: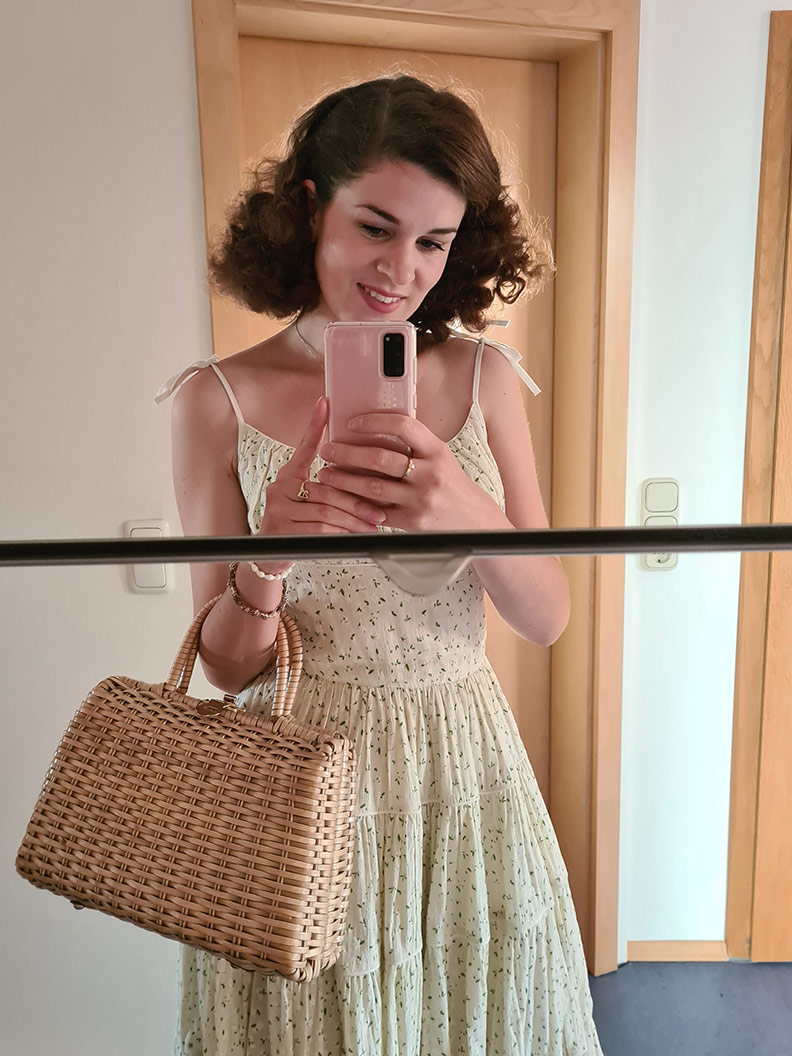 As the weather was very changeable last week, and we had some very hot and sunny days, as well as cold and rainy days, my outfits were quite versatile. On the cold days, I went for swing trousers and blouses, on the hot days, on the other side, I wore lovely light summer dresses.
*Affiliate links


---
What made my week more beautiful:
*Affiliate links