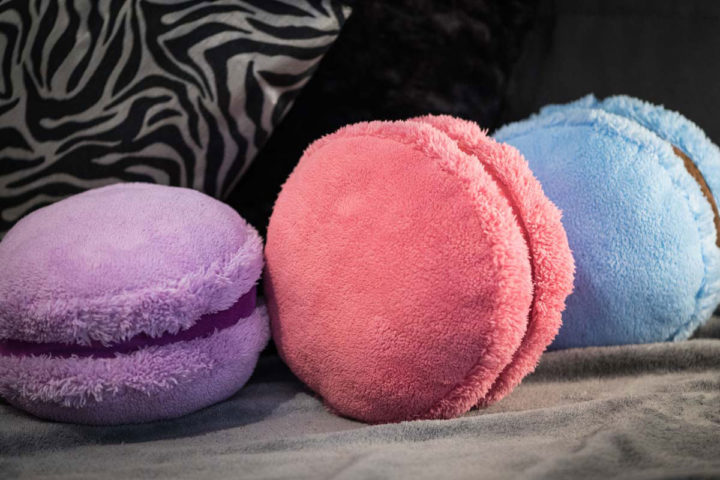 I'm not one of those party people that dance all night long and I like to be alone every now and then. Therefore my evenings might sound boring for some of you, but I really like being at home on my couch. There are, however, some things that make this "activity" even more relaxing and help me to feel beautiful. So here is a list with ten tips for a cozy evening at home.
---
---
1. Tip for a cozy Evening: Take a hot Bath
A hot bath is in fact the perfect preparation for a glamorous evening on the couch. For the right spa feeling I light candles and use a bath salt with roses, for example from Lavera
. With the right music, I only have to worry about not falling asleep because then the rest of my programme would be gone. Afterwards I normally use a peeling and then a bodylotion or coconut oil for skin care.
---
2. Tip for a cozy Evening: Pin Curl your Hair
After the bath it's the perfect time to pin curl the hair. This saves a lot of time the next morning and helps me to feel glamorous. I normally use the Rockin' Rollers for this process. You will find a lot of tips on how to curl your hair in the book "Vintage Hairstyles: Simple Steps for Retro Hair with a Modern Twist
". Before I'm doing my hair I normally use a face mask which can soak in during the pin curl process.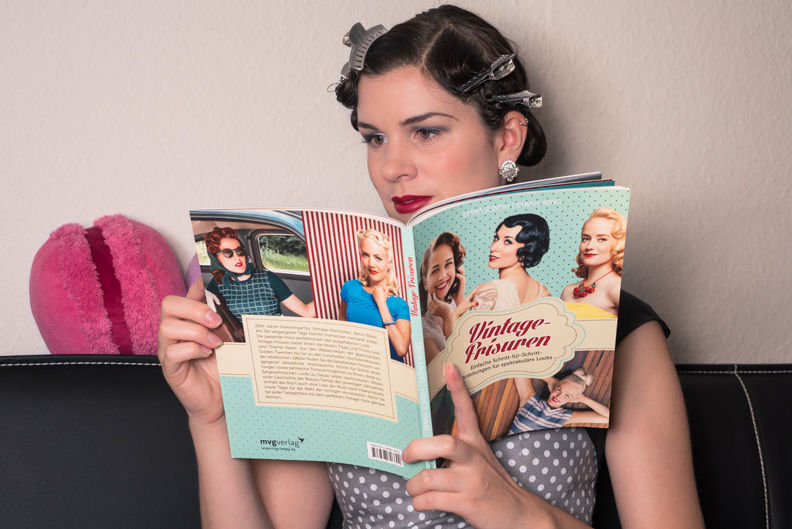 ---
3. Tip for a cozy Evening: Scented Candles
Before I relax in a cozy dressing gown on the couch, I light scented candles. Diptyque
 for examples offers amazing ones.
---
4. Tip for a cozy Evening: Switch on Chain of Lights
Chain of Lights make a wonderful and romantic light. Especially during Christmas season, I accessorize my whole flat with them. They are also perfect if you like to watch TV without being dazzled but still want a bit of light.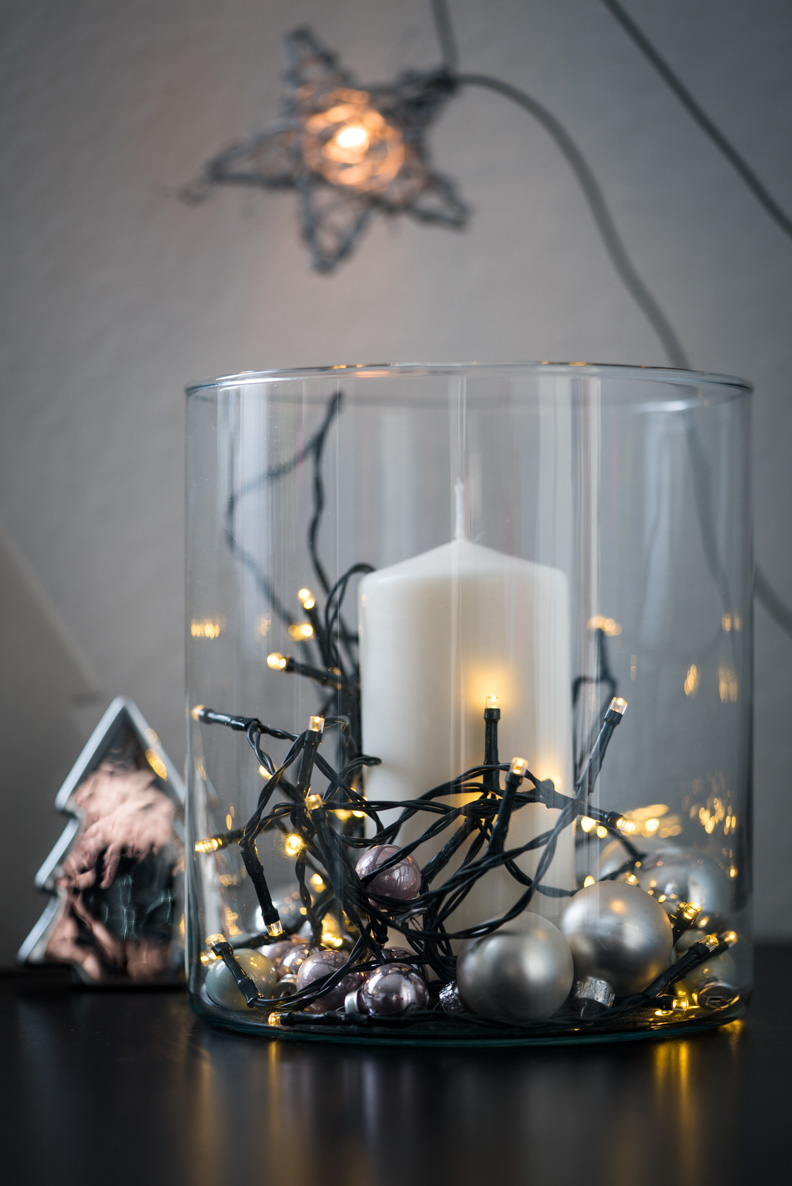 ---
5. Tip for a cozy Evening: Make Tea or Mulled Wine
No evening without my beloved tea! While I normally drink flower scented teas in summer, I prefer spiced ones in winter. Read everything about my favourite flavours here. Every now and then I also like a glass of mulled wine which I usually prepare by myself with the help of a special spice mixture by Herbaria
 and red wine.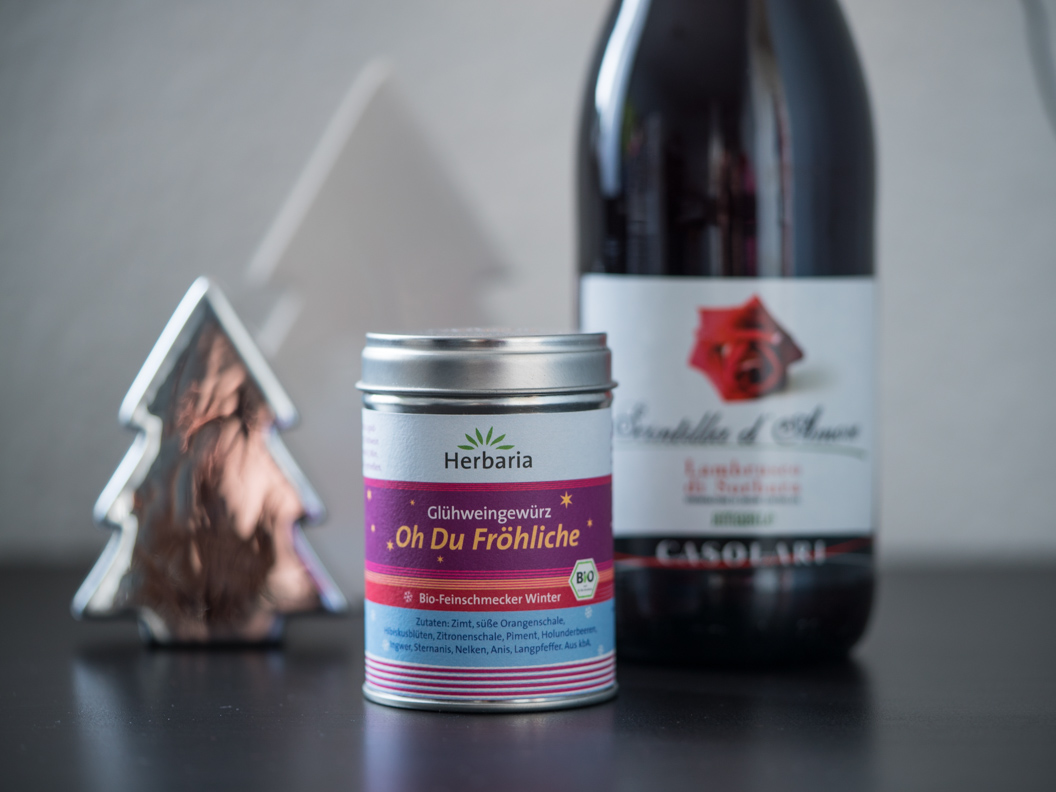 ---
6. Tip for a cozy Evening: Put on warm Socks
My feet are cold almost all the time, hence warm and cozy socks are essential for a relaxed evening at home. I like to apply a moisturiser on my feet before I put on my socks, so afterwards they feel very smooth and healthy.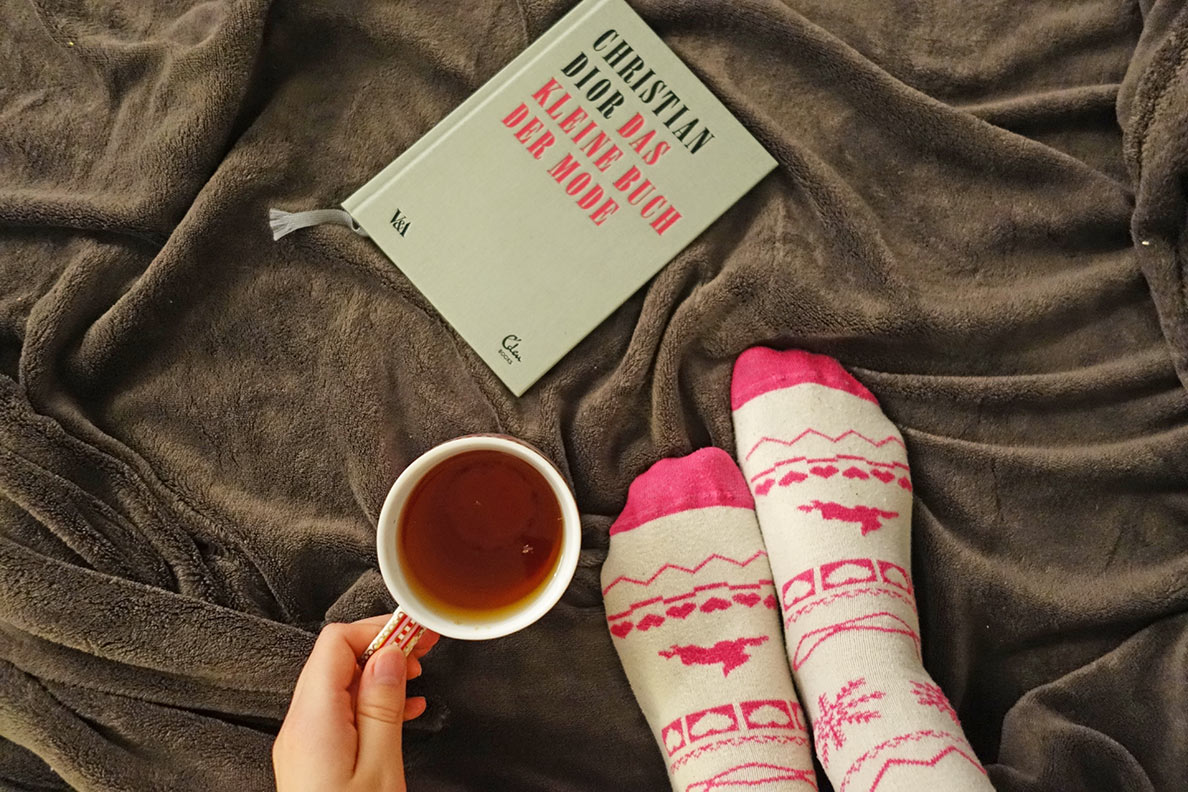 ---
7. Tip for a cozy Evening: A lot of good Movies
Beside modern movies or series on Netflix or Amazon Prime I also like to watch classy Hollywood blockbusters. Here is a list with some of my favourites:
Breakfast at Tiffany's  with Audrey Hepburn
Sabrina with Audrey Hepburn
Charade with Audrey Hepburn and Cary Grant
How to Catch a Thief with Grace Kelly and Cary Grant
Gentlemen Prefer Blondes with Marilyn Monroe
Gilda with Rita Hayworth
Miss Fisher's Murder Mysteries
---
8. Tip for a cozy Evening: Snack Chocolate
A movie night without chocolate? No way! And chocolate makes happy so this is one more reason to eat even more. My favourite one is the dark cocolate with candied rose blossoms by Gmeiner. This one not only tastes amazing but also looks really great.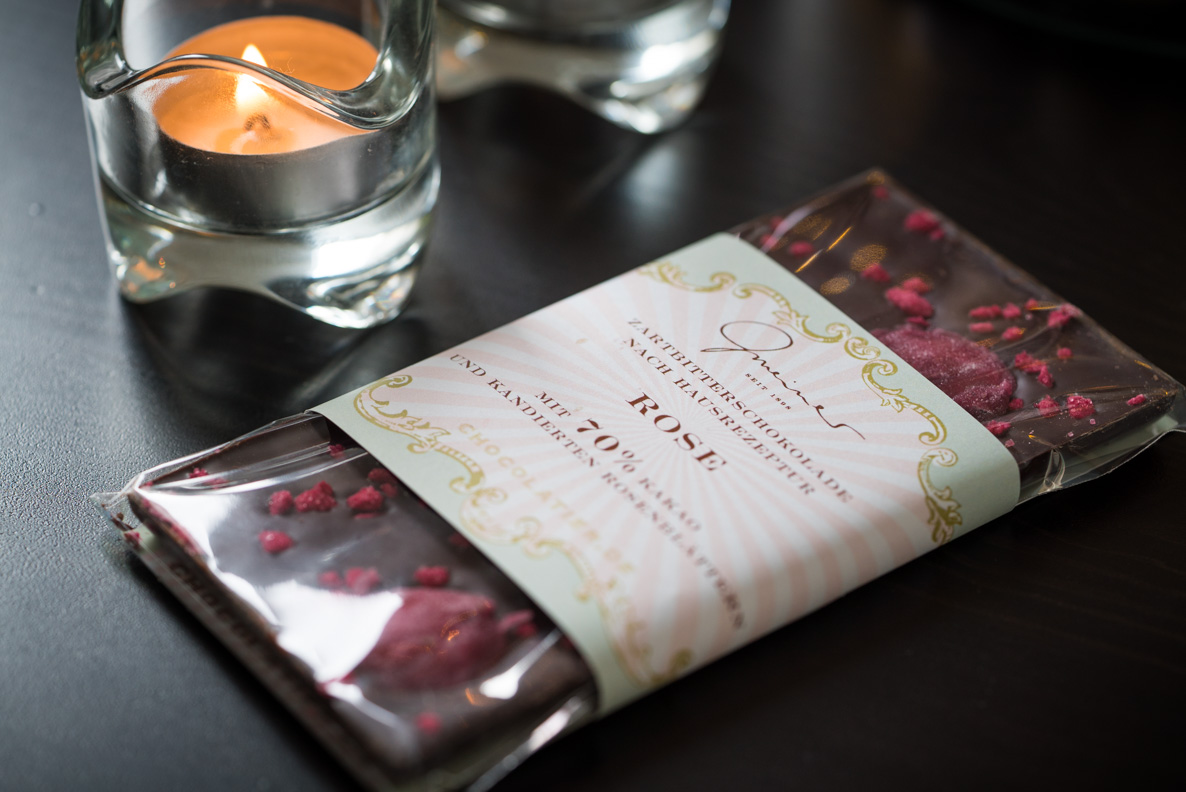 ---
9. Tip for a cozy Evening: Read a Book in Bed
Before I go to bed I like to read a few pages, no matter how late it is. Lately, I finished "The Secret Life of Violet Grant
" and "Der Stenz von der Au
", a story about a family from Munich. So now I need a new book. If you have some tips from me, please tell me.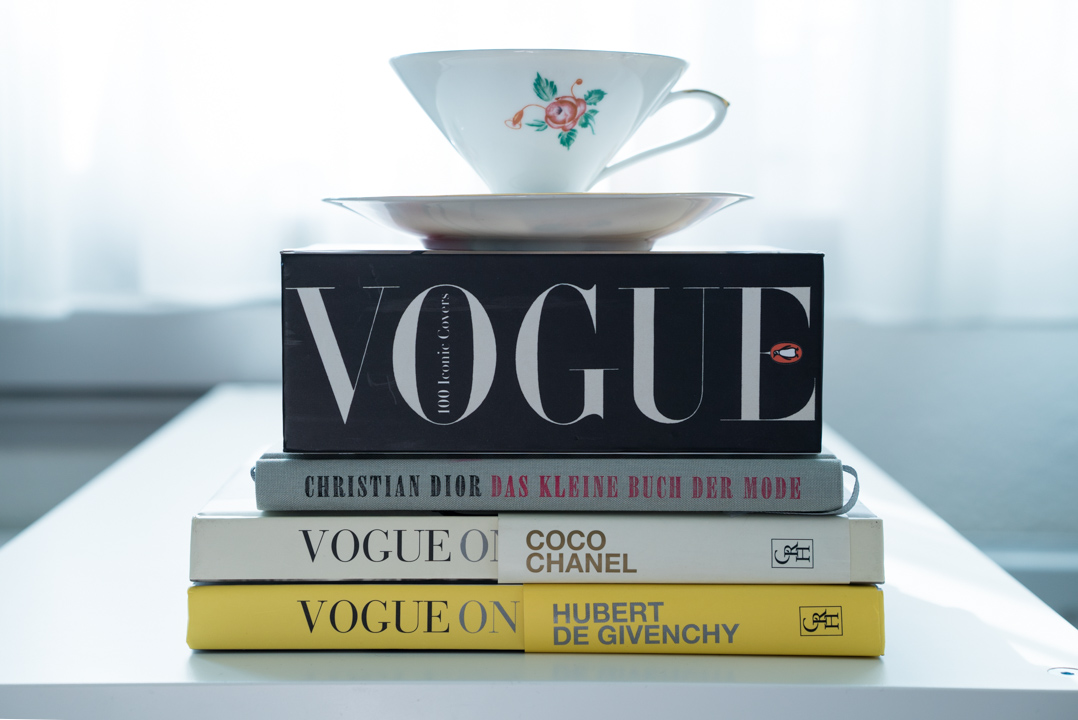 ---
10. Tip for a cozy Evening: Sleep long the next Day
Beauty sleep is very important so I always try to sleep as long as possible after a long and cozy evening at home. It's also hard for me to relax when I know I have to get up early the next moring.
PS: You will find those cute macaron cushions on Amazon
.
---
What's your favourite way to spend an evening? Leave me a comment below if you like. 😉