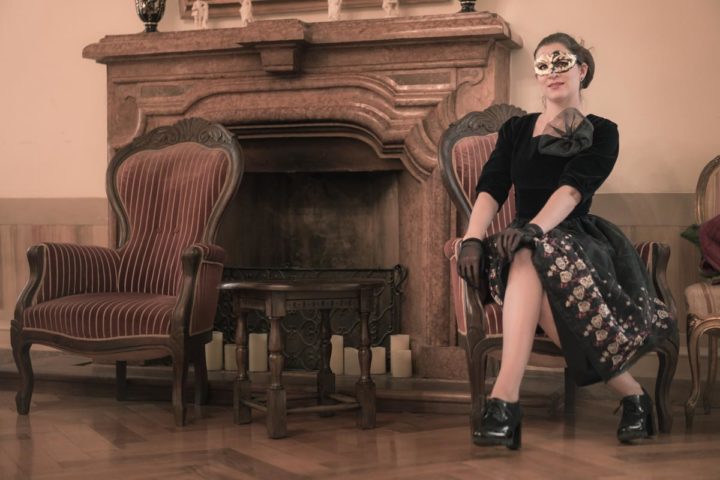 Amazing masks, gorgeous dresses, and a lot of decadence – this is how I imagined Venetian balls must be. When I visited Venice years ago, I bought a typical mask and swore to myself to come back one day. I imagined how it would be to go to this amazing city in a glamorous dress instead of teenager clothes. Lately, I visited Maison Chi Chi in Munich to have a look at the new Grünten Mode collection (read more about the event here) where I immediately felt in love with the Ballroom Dress.
The moment I saw the dress I knew that this is the one I want to take to Venice with me. After some small alterations it arrived just in time.
Grünten Mode only uses high quality materials. The velvet feels so gorgeous and is very soft. Embroideries on the organza skirt and a huge flower are the cherry on the cake of the Ballroom Dress. You really see with how much love the garments are made.
We took the pictures at a glamorous Venetian Palazzo. While listening to the piano we enjoyed wine and admired the costumes of your hosts. I believe my dress matches the atmosphere pretty well. The only things I'm not so happy about are my shoes. But since I had to walk all day long, booties were the best choice.
My hair looks a bit messy due to the fact we went to Venice by boat. Wind and salt water are not the best combination for ones hairstyles. 😉
The Venetian Mask
Of course I couldn't resist wearing a matching Venetian mask. The Venetians not only wore them during carnival but also for some other oaccasions. So women for example wore masks to the theatre. Most of them only covered parts of the face, thus it was no problem to eat and drink.
With a mask and the right clothes everyone was the same – well, at least optically.
My personal style has changed dramatically since my latest trip to Venice. As a teenager I always dreamt of wearing glamorous gowns and elegant accessories. Therefore, I'm so happy to be able to share these photos with you.
Find more photos from Venice in this style diary post.
---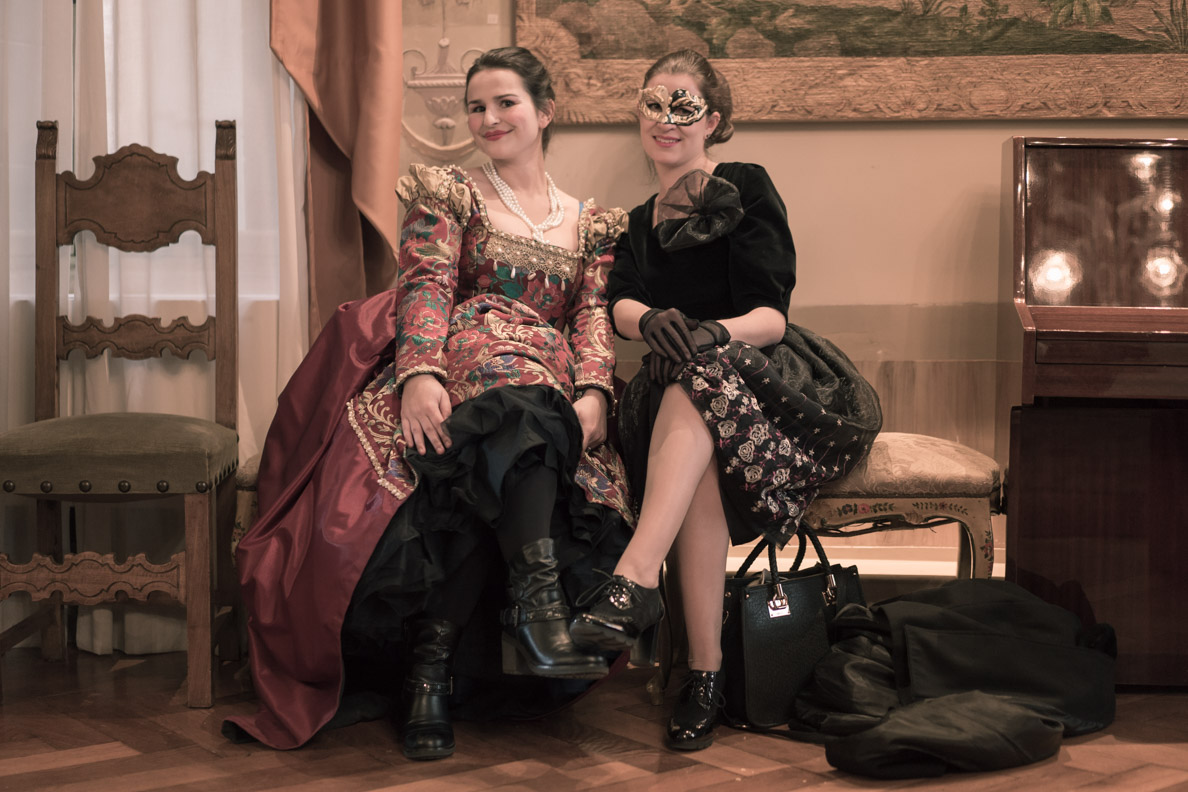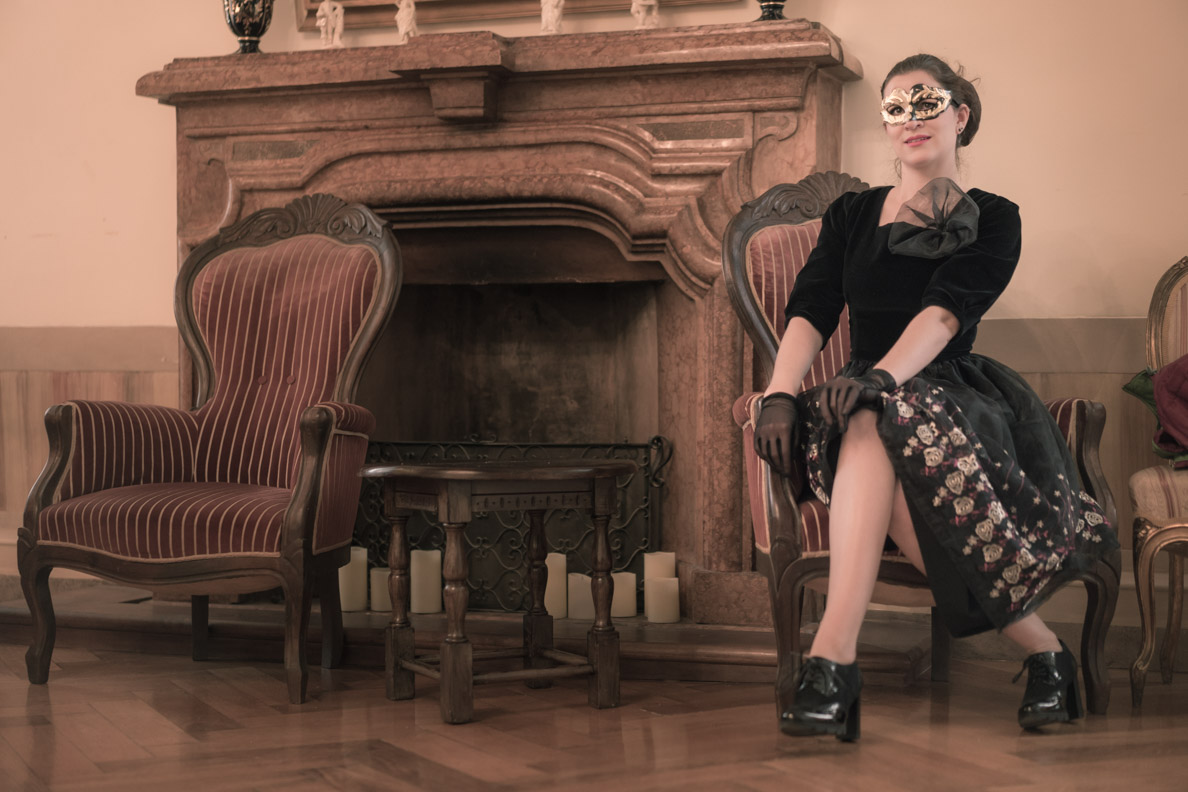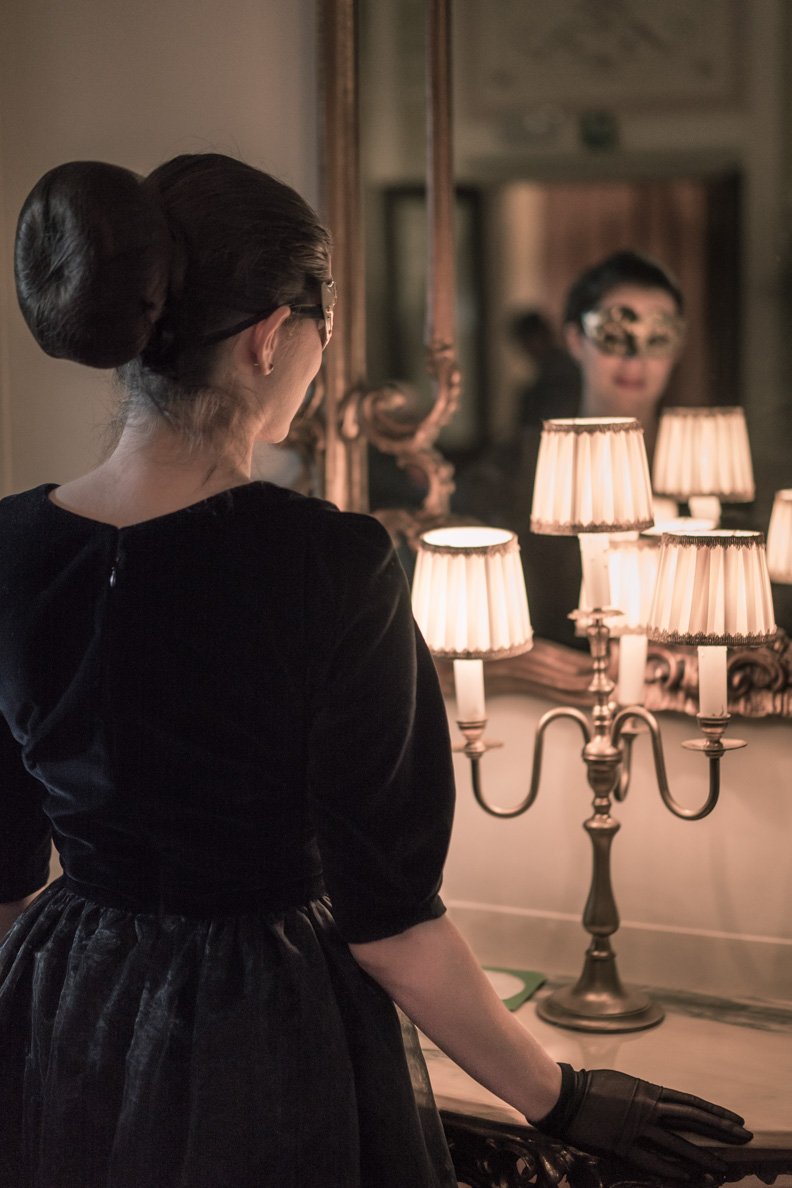 ---
Outfit Details Venice:
Ballroom Dress: Grünten Mode
Mask: very similar here
Gloves: Secrets in Lace Europe
Stockings: Secrets in Lace Europe
Shoes: Deichmann
Coat: Hell Bunny