I actually don't like trousers that much, as I always feel a bit cramped in them. Flared skirts offer much more freedom of movement – usually. The 1940s Swing Trousers are true to their name and swing amazingly with every movement. They are flared, they are comfortable, they keep you warm, and they look super stylish. In this blogpost, I'm going to show you a wonderful combination for everyday life and office.
Perfect for every Day: The 1940s Swing Trousers by Vivien of Holloway
Thanks to the wool fabric, the trousers keep you warm, even when it's freezing cold outside. I especially love the very high and flared cut; teamed with high heels, ones legs look super long.
Such flared trousers look best in combination with tight tops, in my opinion. A perfect choice is the classy black Slash Neck Top by Vivien of Holloway. By the way: In this oufitpost, you will find another gorgeous version.
A black blazer protects you from the cold and goes so well with the rest of the look.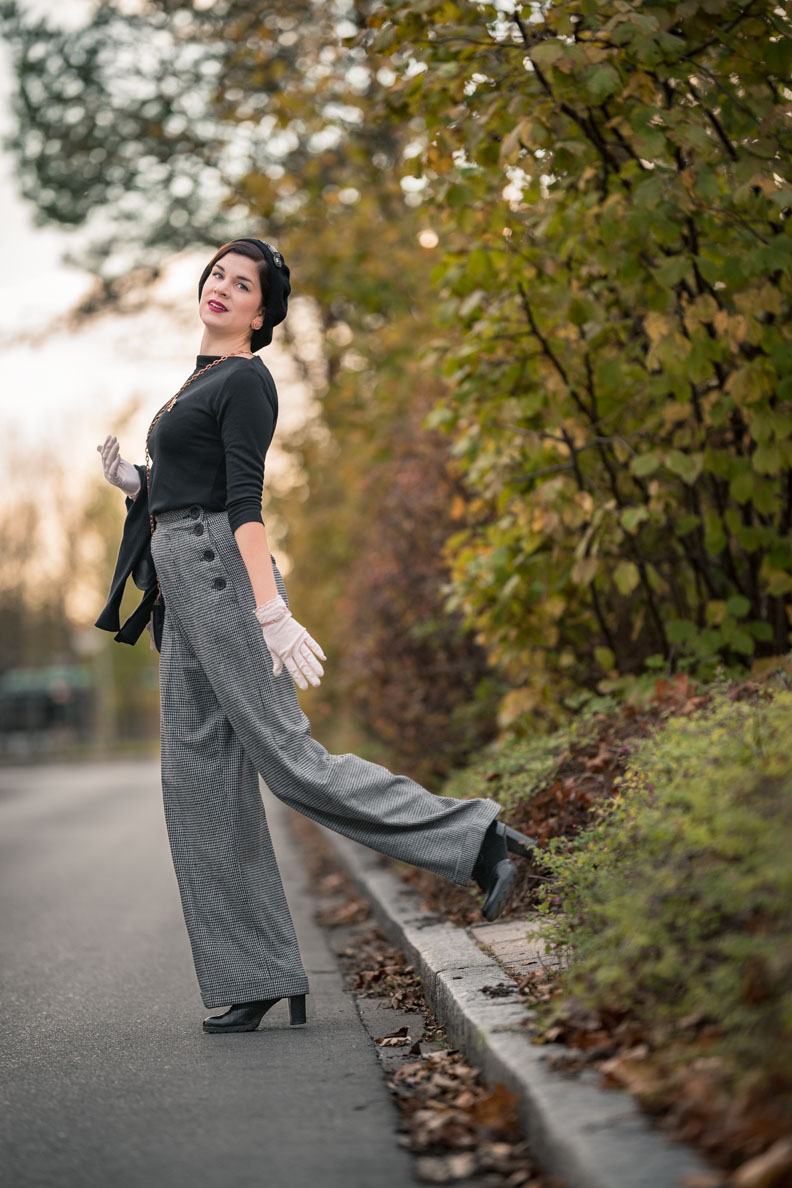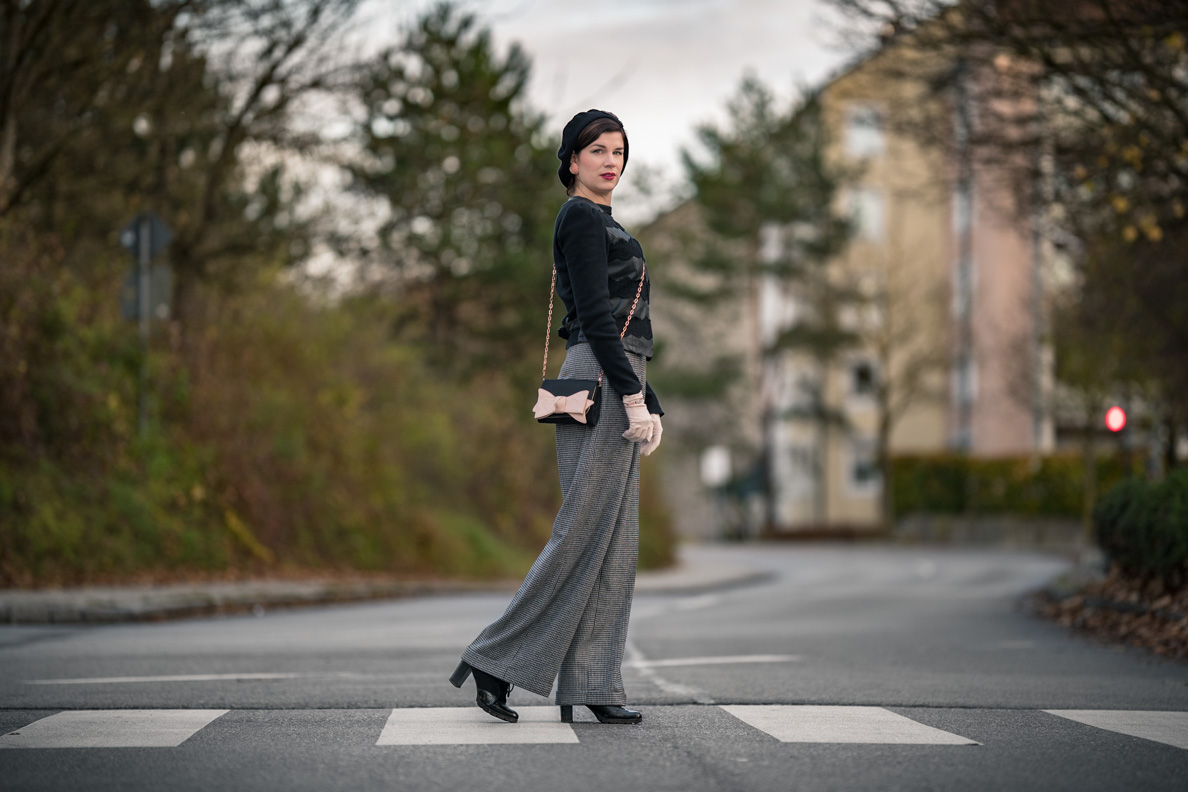 ---
Matching retro Accessories
Such a simple outfit calls for colourful accessories. I wanted to keep my look subtle, yet stylish with a few eye-catcher. So I chose a super cute cat brooch which is available at my favourite boutique Maison Chi Chi Vintage in Munich as well as pink rose earrings by Glitter Paradise. Furthermore, I added a shoulder bag with a pink bow by Ted Baker and an elegant beret.
Black retro cat-eye glasses with sparkly details from Retro Peepers as well as a pink lipstick finish the chic vintage inspired office outfit.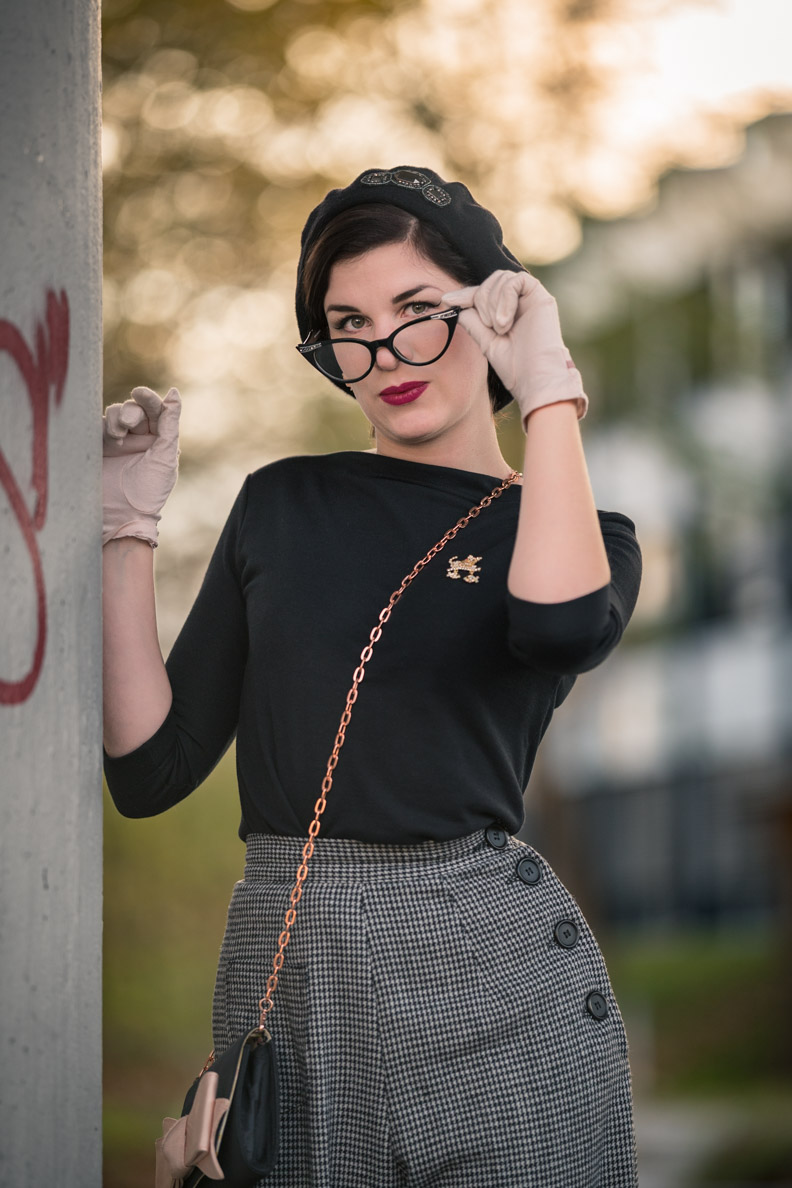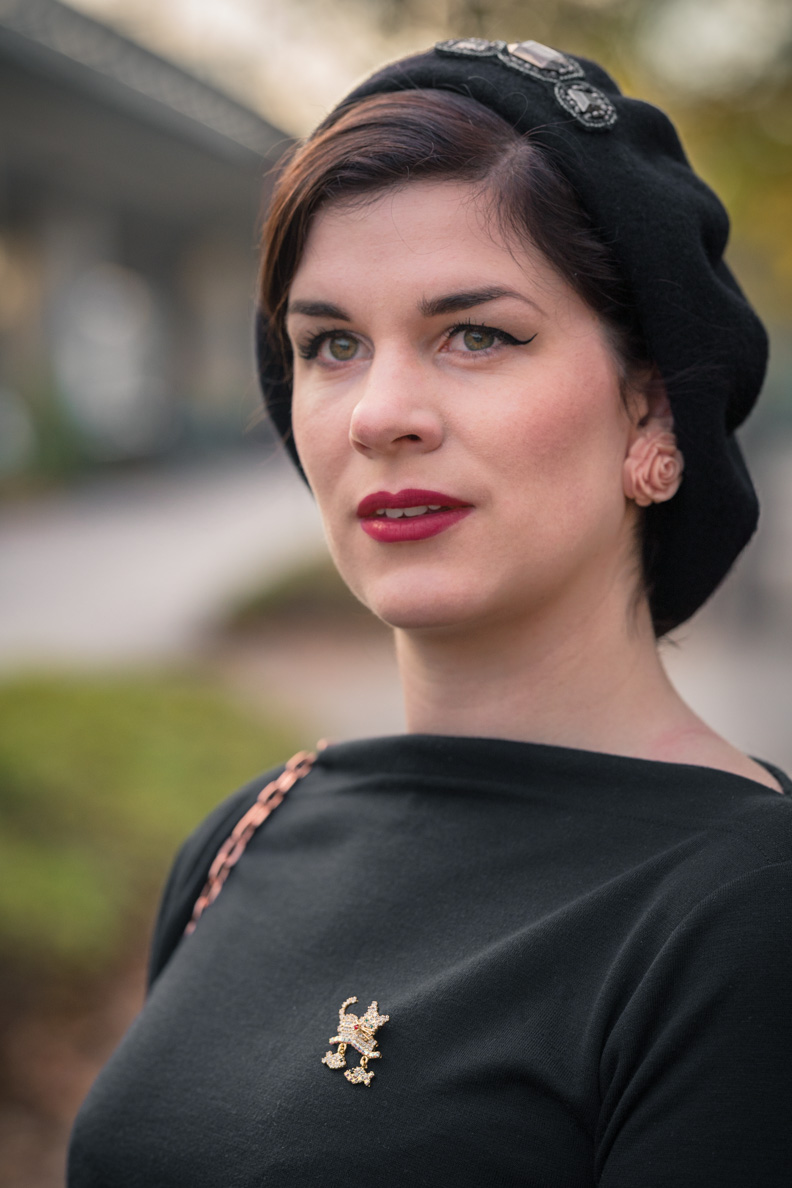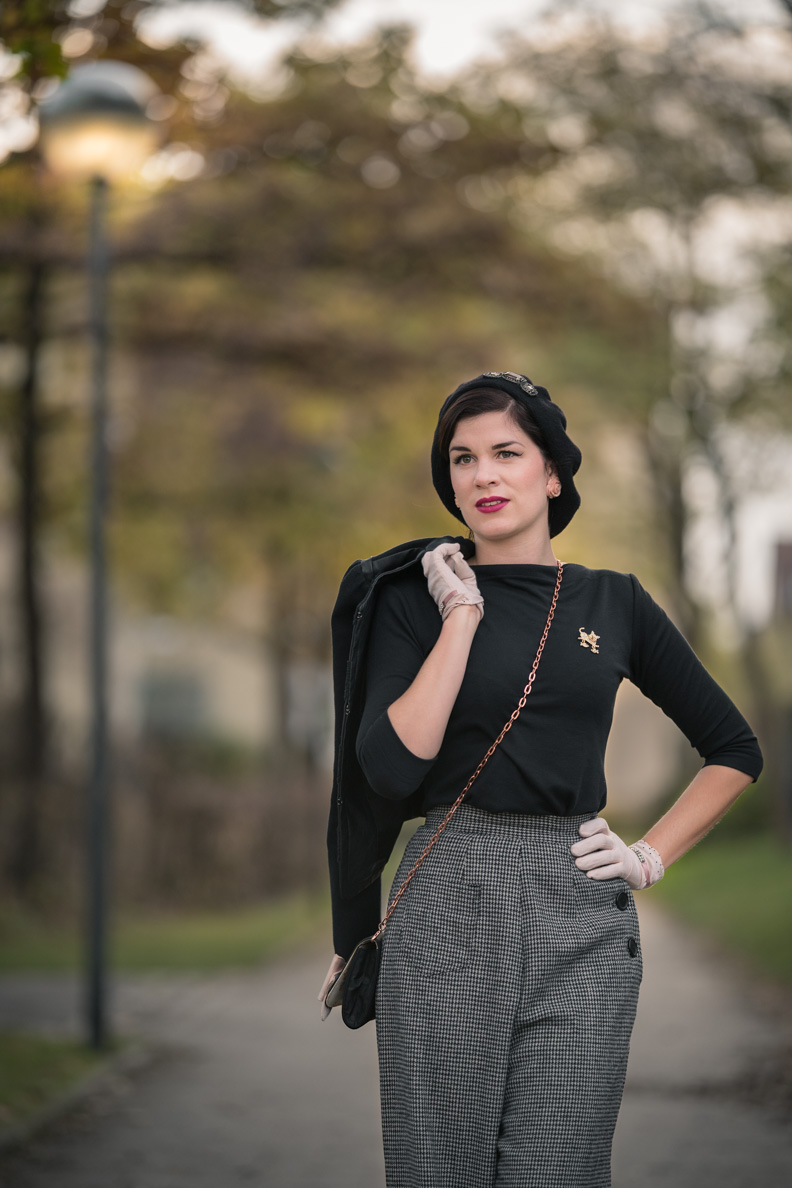 ---
A vintage inspired Outfit for the Office – the Details:
Slash Neck Top: c/o Vivien of Holloway
1940s Swing Trousers: c/o Vivien of Holloway
Jacket: Morgan, similar here
Handbag: Ted Baker, similar here
"Betty" Glasses: c/o Retro Peepers
Beret: similar here
Gloves: similar here
Earrings: Glitter Paradise
Cat brooch: via Maison Chi Chi
Shoes: Deichmann, similar here