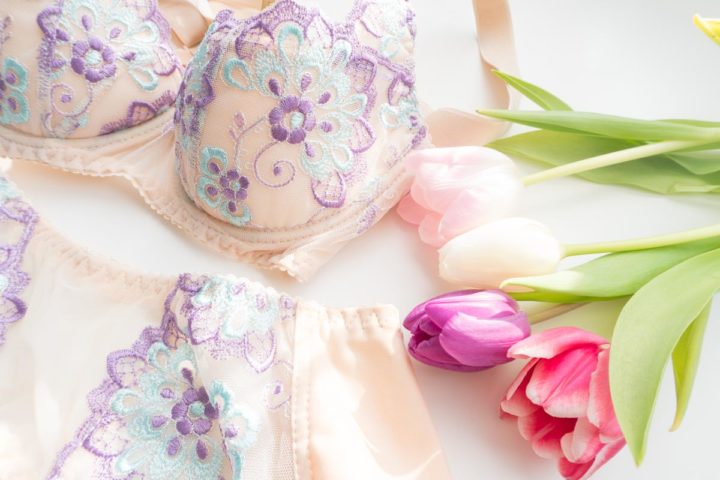 Colourful retro lingerie for spring
This blogpost contains affiliate links & pr samples
As I already mentioned in previous blogposts, I'm of the opinion that a woman doesn't need a ton of different bras. A few high-quality ones are definitely enough. I already showed you an authentic longine bra with shape effect, a chic strapless bra, as well as a super practical model in a nude shade. Every now and then, however, I want something more romantic. Absolutely perfect for those kind of days is the Speakeasy Set by Secrets in Lace – Europe. Who believes retro lingerie looks old-fashioned, is uncomfortable, an impractical is so wrong! Secrets in Lace produces absolutely authentic retro underwear which looks super lovely, feels amazing on the skin, and is great to wear.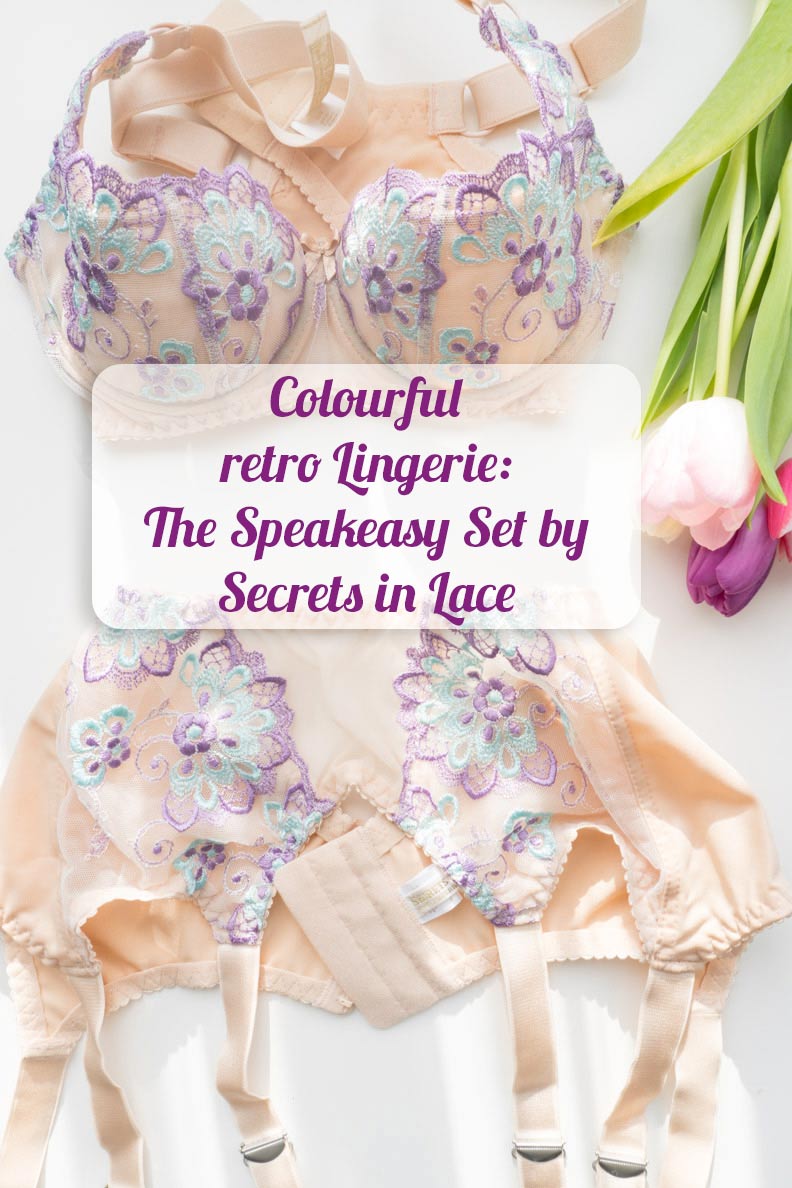 A Hint of Spring: The Speakeasy Set by Secrets in Lace
I already showed you the Speakeasy Plunge Bra in Lilac in this outfitpost. The colourful lace details in mint and lilac look so gorgeous! Due to the cut, the bra is perfect for low cut retro tops. However, this bra is not only an eye-catcher, but it also fulfills it purpose. The broad straps are set wide, give extra support, and are very comfortable. There is also a retro three hook and eye back closure for size adjustment.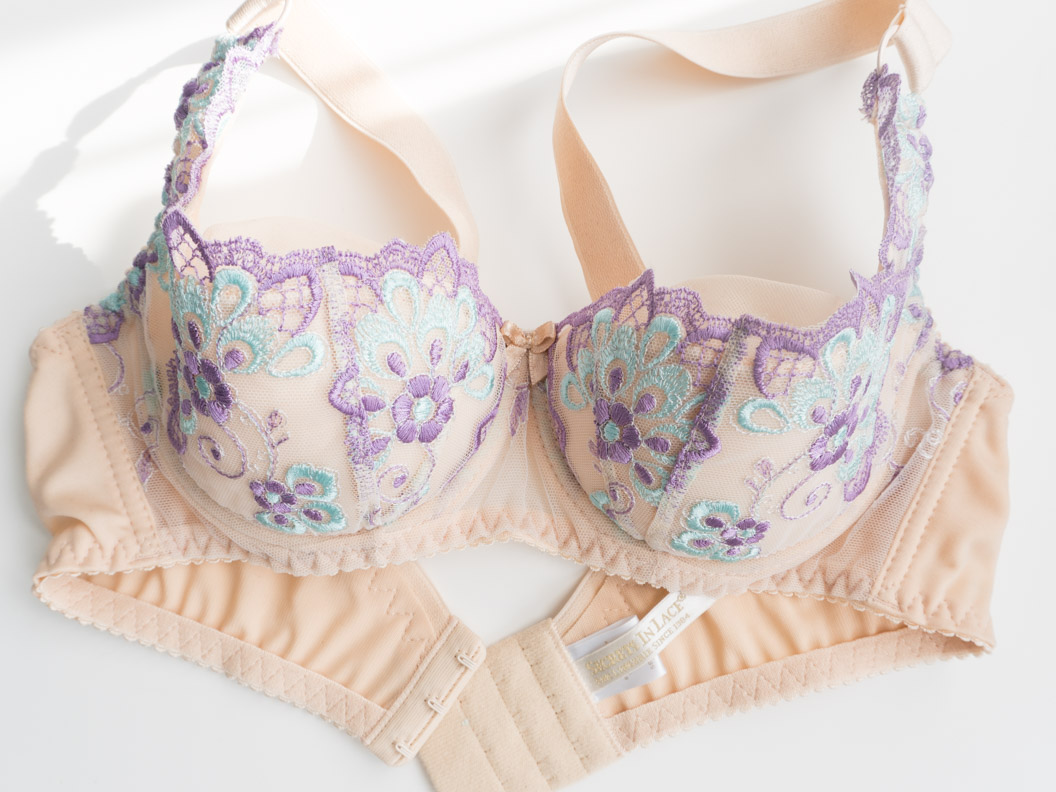 Lovely details like a little bow in the middle finish the pretty look of the Speakeasy Plunge Bra. Isn't it just too pretty to be hidden under clothes? This is why I love to wear the bra underneath garments with a deep neckline or sheer lace blouses as you can see here.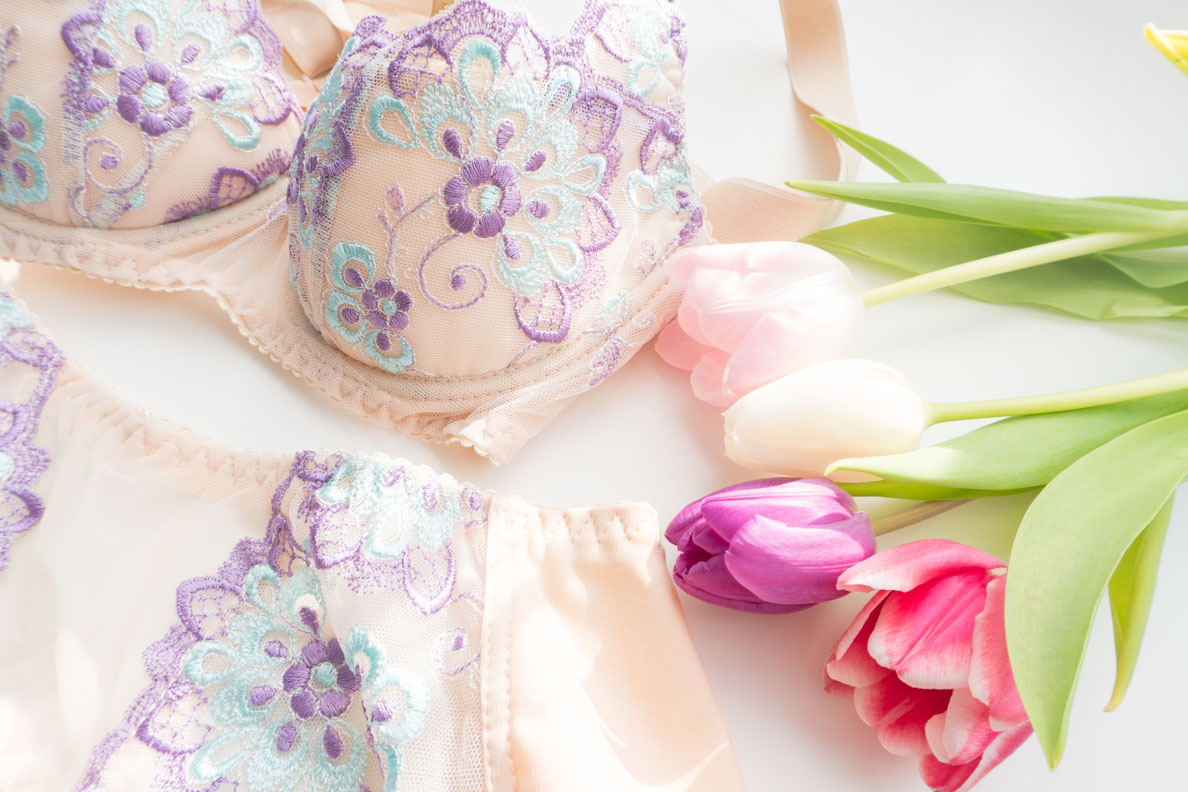 ---
Pretty and reliable: The Speakeasy Fashion Garterbelt by Secrets in Lace
Secrets in Lace makes very reliable and discreet garter belts for every occasion, this is something you maybe already know from this blogpost. The Speakeasy Fashion Garterbelt is no exeption. Six straps keep everything in place, even on very busy and long days.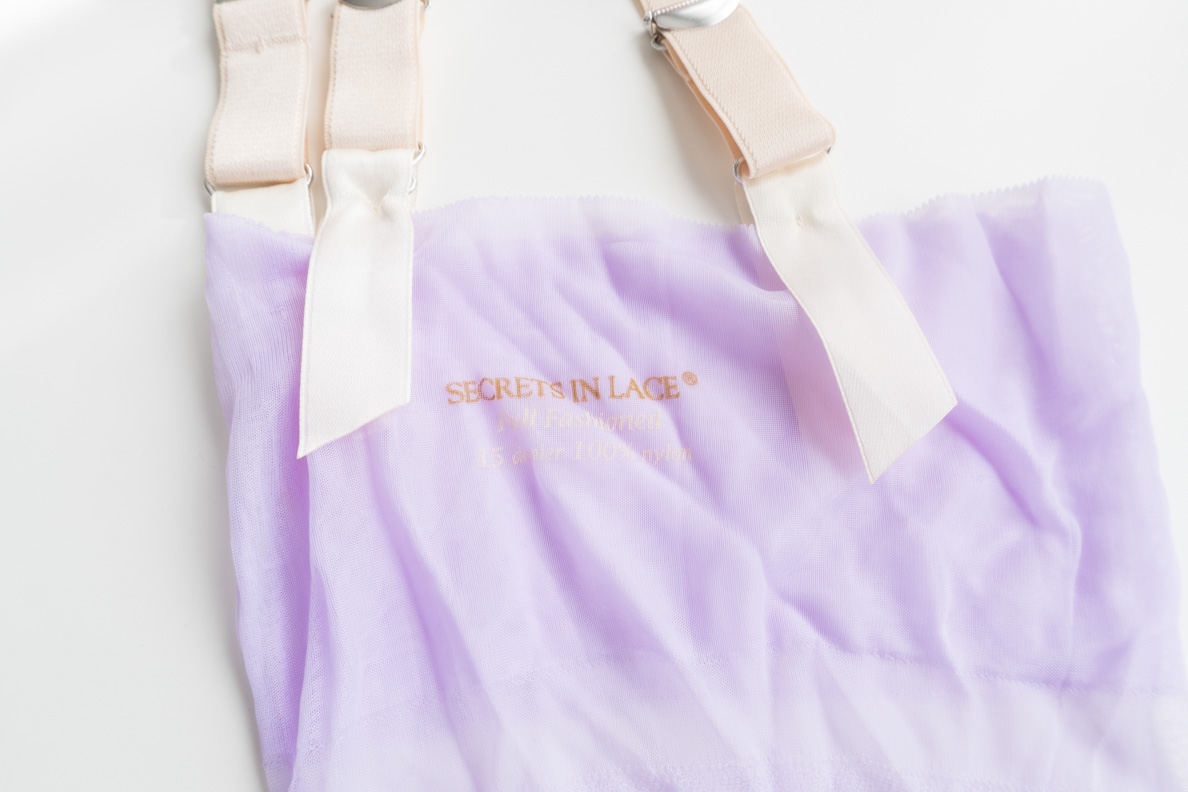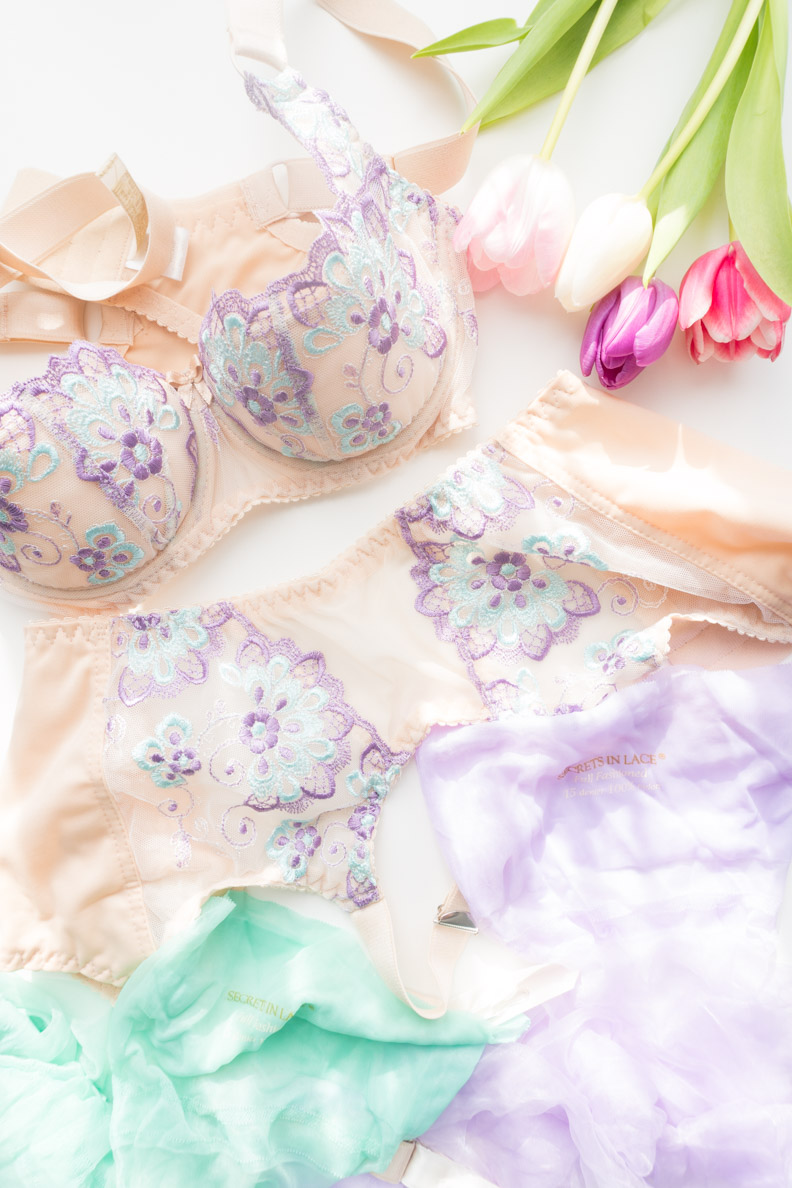 The garter belt is made of a very elastic fabric and looks so nice due to sheer details. The garter belt feels super light and comfortable that one can even wear it on very warm days. It has a hook and eye back closure for size adjustment as well and the design matches the Speakeasy Plunge Bra perfectly. I especially love to team the Speakeasy Fashion Garterbelt with my beloved Secrets in Lace stockings in "Mint" or "Lilac". Spring, I'm waiting for you! 😉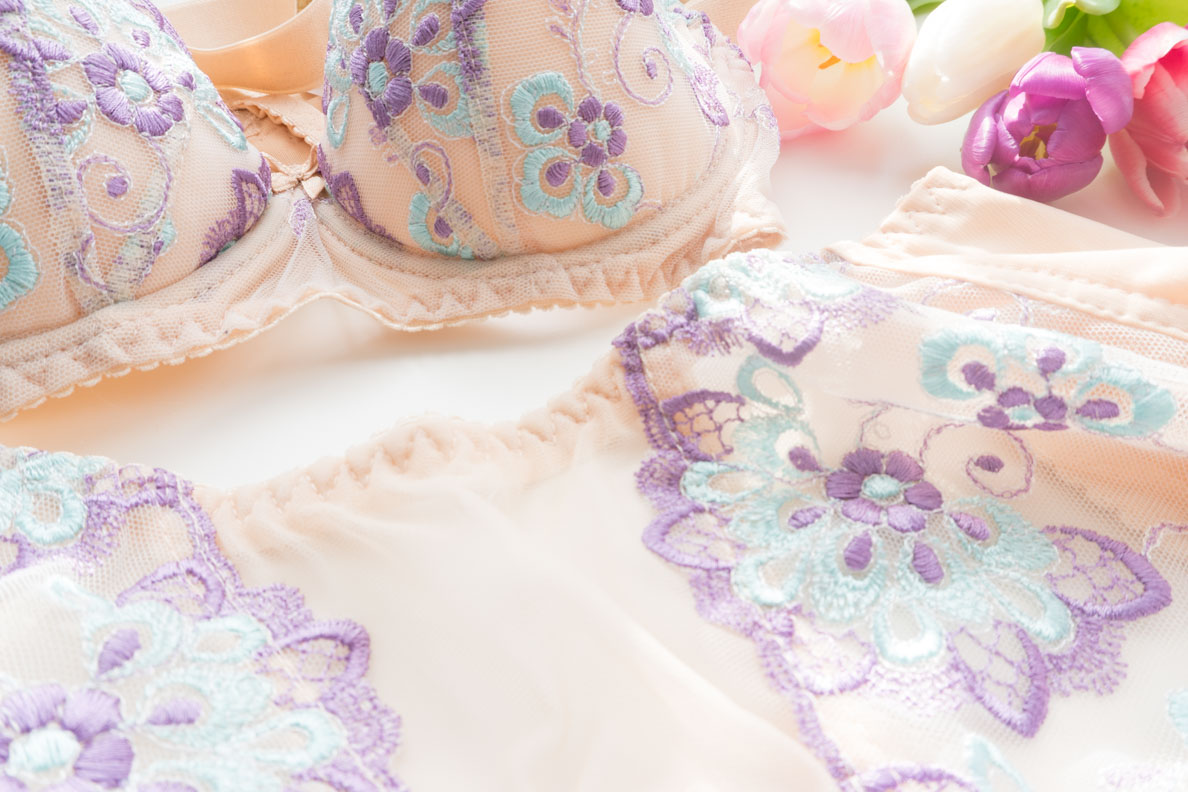 The Speakeasy Set by Secrets in Lace is one of my favs! Beside the good wearing comfort and fit, I especially love the design. It always makes me smile and I'm sure it guarantees spring fever not just for the wearer. 😉
Shop the Speakeasy Plunge Bra here, the Speakeasy Fashion Garterbelt here, and the matching panty here. The Speakeasy Collection is also available at SecretsInLace.com, just have a look here.
By the way: Find more beautiful retro lingerie in my underwear, stockings, shapewear category.
---
*The Speakeasy Plunge Bra and the Speakeasy Fashion Garter Belt were gifted to me by Secrets in Lace – Europe.