Weekly review: Late summer in the countryside and city
Summer is coming to and end. Nevertheless, we are able to enjoy some warm and pleasant late summer days outside, currently. In this blogpost, I'm going to tell you what I did, wore, ate, and bought in the last few weeks.
This blogpost contains affiliate links (marked with *)
What I did
I went to cafés with my friends and enjoyed some warm days at the terrace outside. In Munich, cafés were given some more space outside from the city this year, which was really nice – so many more places outside at the terrace, which definitely helped to get into a holiday feeling, without leaving the country.
Furthermore, I visited my parents in the Bavarian Alipne Upland and really enjoyed the view over and from the mountains.
Otherwise, I didn't do anything really exciting. I went out for walks and runs in nature and already discovered the first colourful leaves – autumn really is just around the corner. This was also the reason why I picked up all my autumn decoration from the cellar and started decorating my flat for the golden season. 😉
*Affiliate links

---
Latest blogposts on RetroCat.de:
---
What I wore
The weather was a bit changeable in the last few weeks. Although we had some very warm and pleasant late summer days, there was also the first autumn storm that blew accross the streets, and we even had some very cold and rainy days.
So my outfits changed between summery light and rainproof and warm. For a trip to the alps, I wore the Gretl dress by Lena Hoschek as well as a lovely flower crown by Schönes Fräulein*.
*Affiliate links

PS: In this blogpost, I tell you how to wear dirndl and traditional clothing in everyday life.
---
What I ate & drunk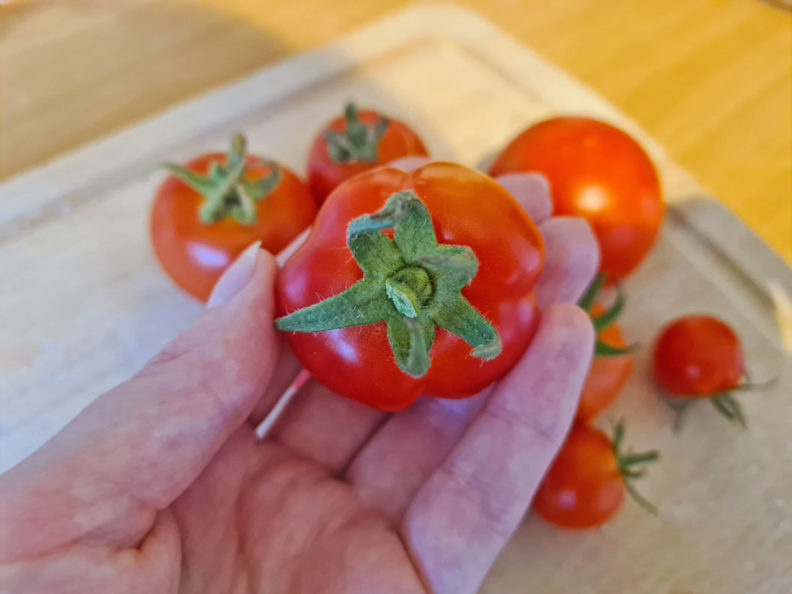 My ice cream consumption dropped drastically on the cold and rainy days. But we still get some fresh tomatos from our own plants on the balcony every day – and oh how delicious they are! I also went back to drinking lots of tea, and am currently searching for new flavours for autumn. Do you have any recommendations for me?
Some of my current favourite Teas:
*Affiliate links

---
What I bought
I only bought a few second hand garments from a dear friend and groceries in the last few weeks.
---
What made my last few Weeks more beautiful:
*Affiliate links

---