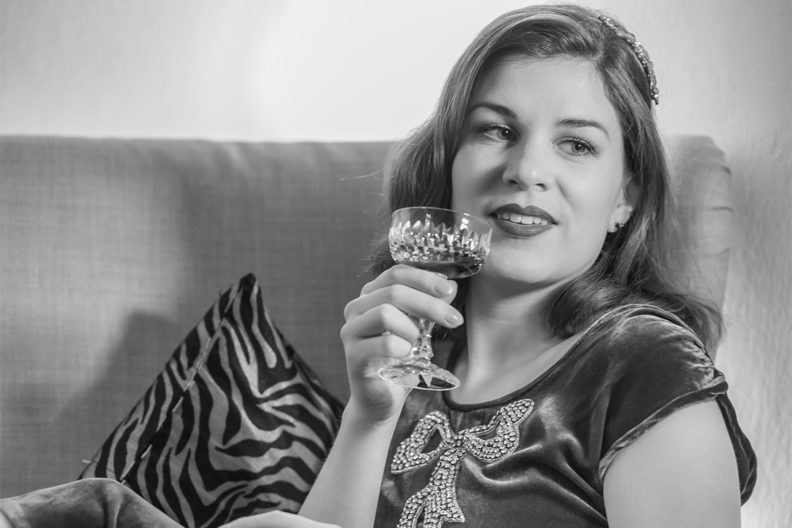 New Year's Eve at home
Usually, New Year's Eve is one of the most glamorous parties of the year. Well, this year everything is different. So instead of going to a cool location and celebrating with all our friends, we are going to stay at home – alone… But to be completely honest: I am not the biggest fan of New Year's Eve, so I am not that sad that I don't have to plan something special for the last night of the year. Instead, I am looking forward to a cosy night with my love. In the following, I am going to give some recommendations on how to make the best out of the situation.
This blogpost contains affiliate links (marked with *)
New Year's Eve at Home: The Outfit
What I actually always enjoy most about New Year's Eve is to put together my party outfit. And this year, I definitely will dress up as well – although we are only going to stay at home. A glamorous look really puts me into the right mood, so I highly recommend you to do the same.
At the moment, I am not completely sure if I am going to wear the shiny mini dress from the Vampire's Wife x H&M collection* (read more here) or a cheeky 1920s inspired dress. If you are searching for a 20s party dress, I recommend to have a look at TopVintage* or FrozenHibiscus*, for example. But no matter which dress I will choose at the end, it is definitely going to be a sparkly and glamorous outfit.
*Affiliate links

---
New Year's Eve Dinner
It can be quite a long time until midnight, so I recommend to make a dinner that takes some time. The classics like fondue or raclette are always a good idea, of course. But why not make these classics a bit more fun? We are going to make pizza in our raclette, this year. 🙂
What you need for pizza raclette:
A raclette* for two or more people
Pizza dough, portioned in small dough balls
Tomato sauce and toppings you want to put on your pizza
How it works:
Simply press the little pizza dough ball into your raclette pan, put tomato sauce and toppings on top and put the pan into the raclette. As soon as the dough is ready, take out your pan, enjoy your mini pizza and start making the next one. 🙂
---
New Year's Eve at Home: The Drinks
If we can't have a huge New Year's Eve party, we at least should enjoy a delicious drink. So I definitely recommend Champagne for the last (and maybe only) party of 2020.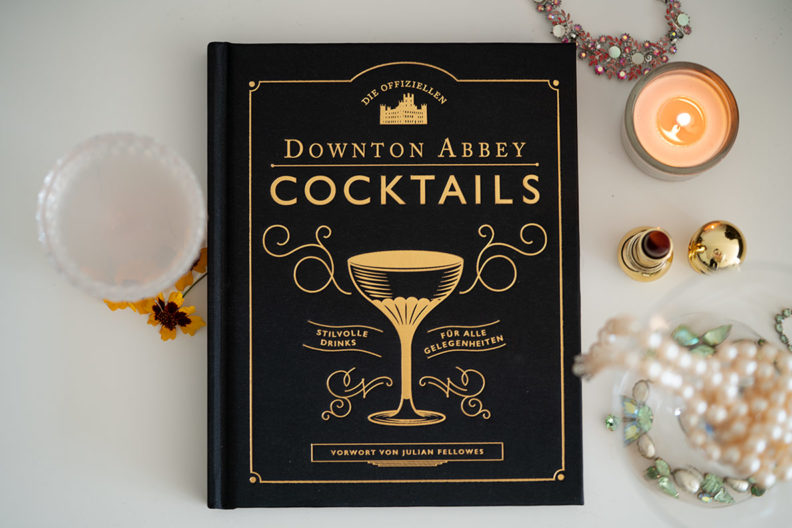 It can also be fun to mix fancy cocktails with your party buddy. If you need some inspiration for your drinks, I recommend The Official Downton Abbey Cocktail Book*.
By the way: For this special occasion, I like to use my best glasses! So my drinks are going to be served in the wonderful crystal glasses from my grandma.
---
Games for New Year's Eve at Home
Board games are a wonderful way to kill time until midnight. We are going to play Monoply – The Game of Thrones Edition, by the way. Doing a jigsaw together is another great way to spend the time.
---
Movie Tips for New Year's Eve
If you prefer watching a movie over playing a board game, here are some recommendations for New Year's Eve:
The Great Gatsby (so at least, we can watch some smashing parties on TV)
Pandora's Box with Louise Brooks (a silent movie from the 1920s)
Downton Abbey – The Movie (always a good idea if you want to dream yourself away)
---
And now, I wish you all a wonderful start into a hopefully more light-hearted year 2021 and would like to know: How are you going to spend New Year's Eve?