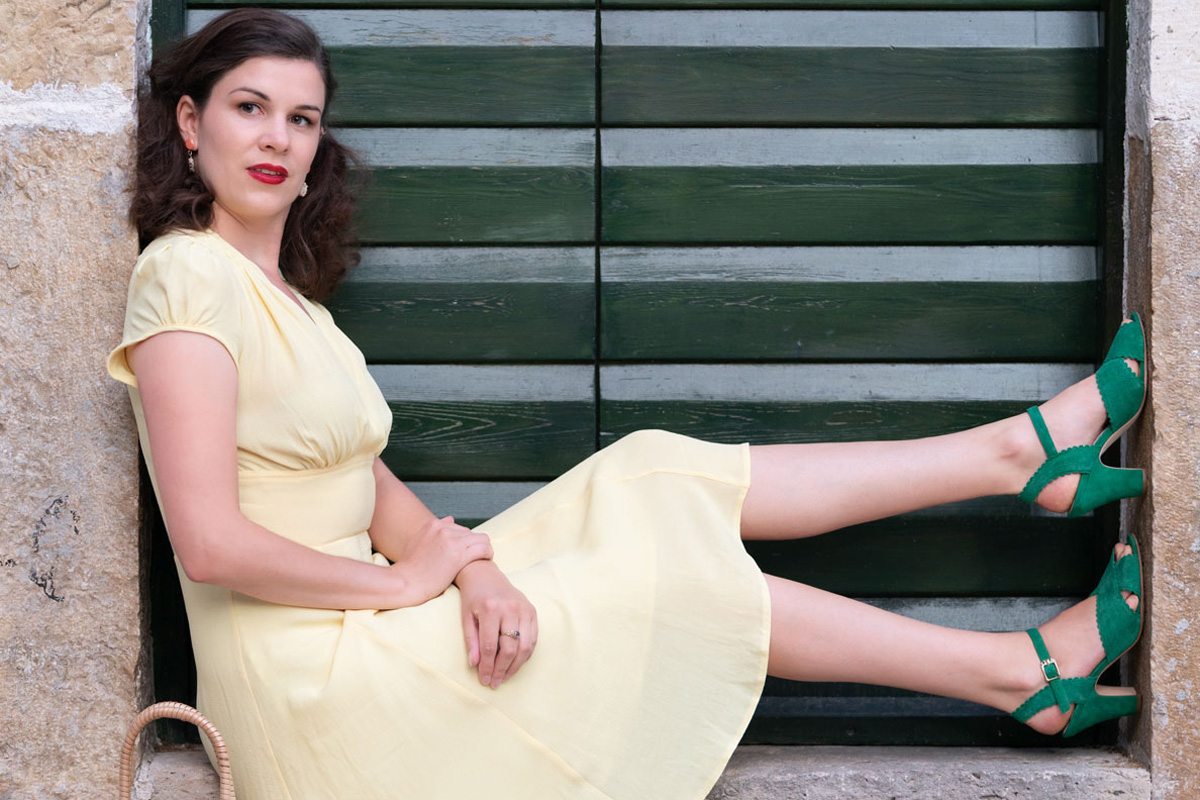 This blogpost contains affiliate links (marked with *). If you shop products via those links, I may get a small provision which helps me to maintain my blog. Of course the price doesn't change for you.
Yellow summer outfits for hot days
Summer finally arrived in Germany! And I enjoy some wonderful, sunny days on my balcony. And while doing so, my favourite things to look at, currently, are my sunflowers. They are blooming in the most beautiful shade of yellow and always make me smile. Furthermore, they are a great source of inspiration for me. Because what might be a better colour for summer than sunflower yellow? So in the following, I am going to show you some wonderful yellow summer outfits inspired by this flower.
PS: The heat is hitting me hard! So this is only a short inspiration post. I now have to go back in the shade and pet my cat. 🙂
Inspiration: Bright, yellow Sunflowers
*Affiliate links
---
Yellow Summer Outfits for hot Days
Yellow is the colour of the sun and therefore absolutely perfect for hot summer days. I especially like to wear them in form of light summer dresses. My summer dresses in the photos are all old, but I picked some lovely alternatives for you:
*Affiliate links

---
What to wear with yellow Summer Outfits
Yellow is quite easy to team and looks great in combination with white, black or even other colours like green or orange. When it comes to accessories, I keep it summery and choose basket bags, sandals as well as matching jewellery.
*Affiliate links

---