This blog contains affiliate links (marked with *). If you shop products via those links, I may get a small provision which helps me to maintain my blog. Of course the price doesn't change.
The coolest Halloween tights
Time to get shuddered with fear! It finally is October, and I am busy planning for Halloween! To be honest, I usually do not attend Halloween parties. But I do like to decorate my flat with some spooky stuff. And while I arrange my pumpkins and hairy spiders, I think the way I am going to decorate myself for Halloween. The most important part for me: Legwear! I wear nylons and tights almost all year round, so of course I am going to look for some very special ones for spooky season. And if you now are curious about all the eery things that are going to live on my legs, keep on reading!
Halloween Tights with Bats
If you read these 10 funny facts about me, you might know I absolutely adore bats! I even had a bat living on my balcony at my parent's house. And now, I can have my very own bat companion – well at least in form of a bat design on my tights. I recommend to wear them together with a little black dress. By the way: I found the super cool tights at ArsVivendi*.
*Affiliate links

---
Spider Tights for Halloween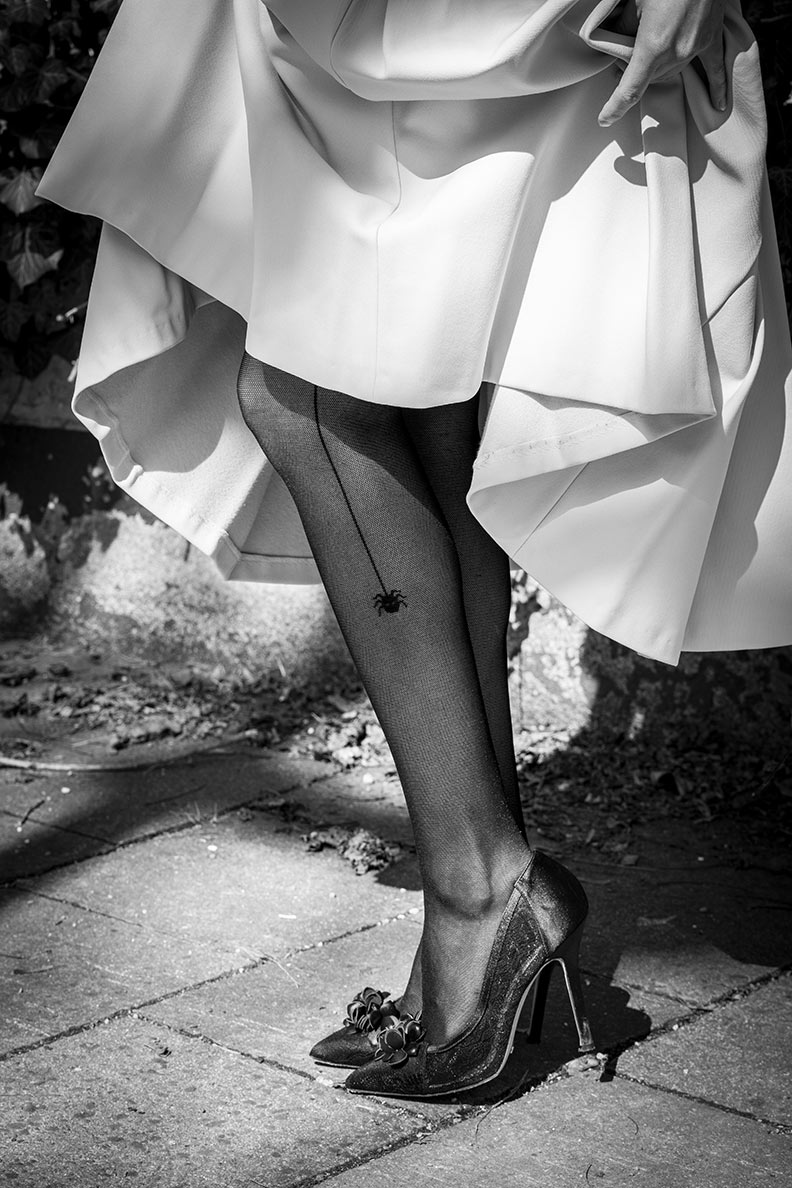 I actually do like how spiders look – I don't' like them in my flat though, except they are only a cool design on my hosiery. My tights have a little spider at each side and a cool spiderweb design at the very top, by the way. You will find the tights at ArsVivendi*, too.
*Affiliate links

---
Black Lace Tights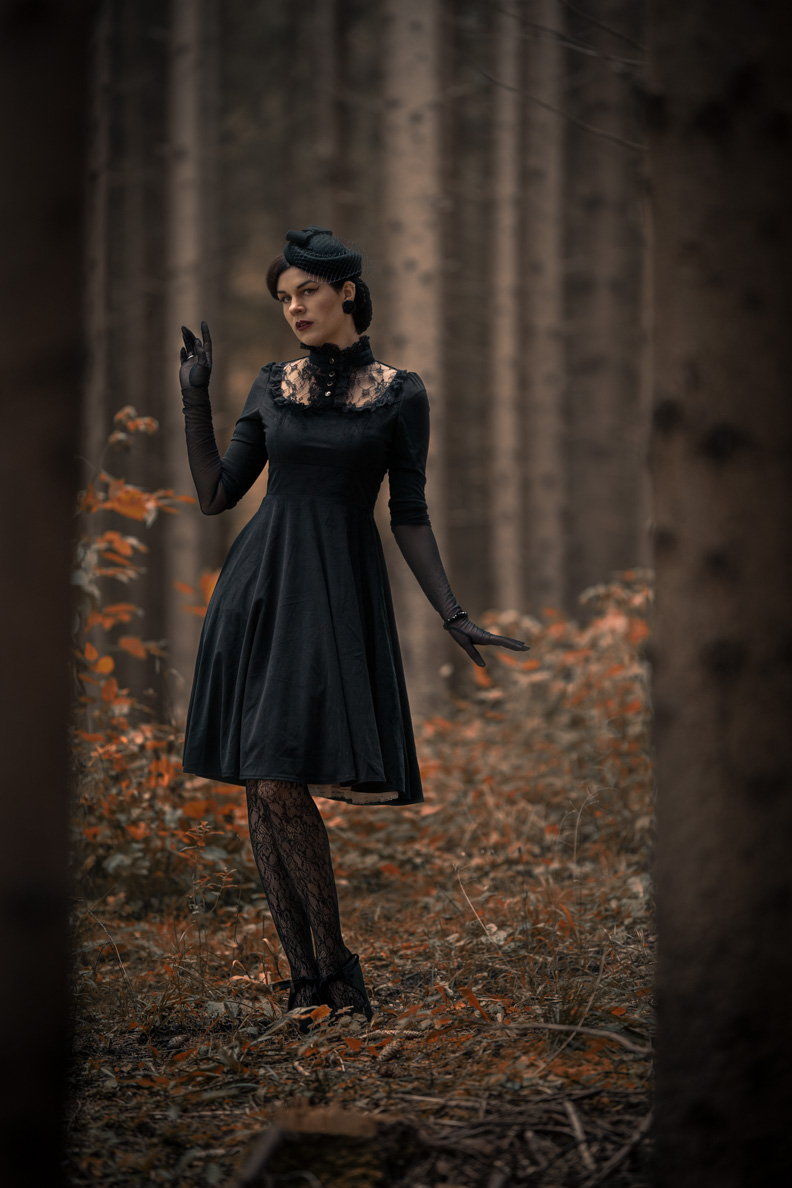 Black tights with a lace design are a very cool accessory for Halloween. I like to wear mine with a black lace dress and some dark accessories as well as a spooky makeup – voila, the Halloween outfit is done!
*Affiliate links

---
Black Nylons with Seams
If you prefer a very elegant look, even on Halloween, I recommend black nylons with a back seam. The seam, in this case, can either be black or blood red. For my last minute Halloween outfit, I went for a black dress with lace details at the neckline. In this case, hair and makeup are the things that make the look Halloween appropriate. Add some spooky accessories like spider earrings, for example, and you are ready to frighten the people. 😉
*Affiliate links

---
More spooky Halloween Tights
*Affiliate links

---