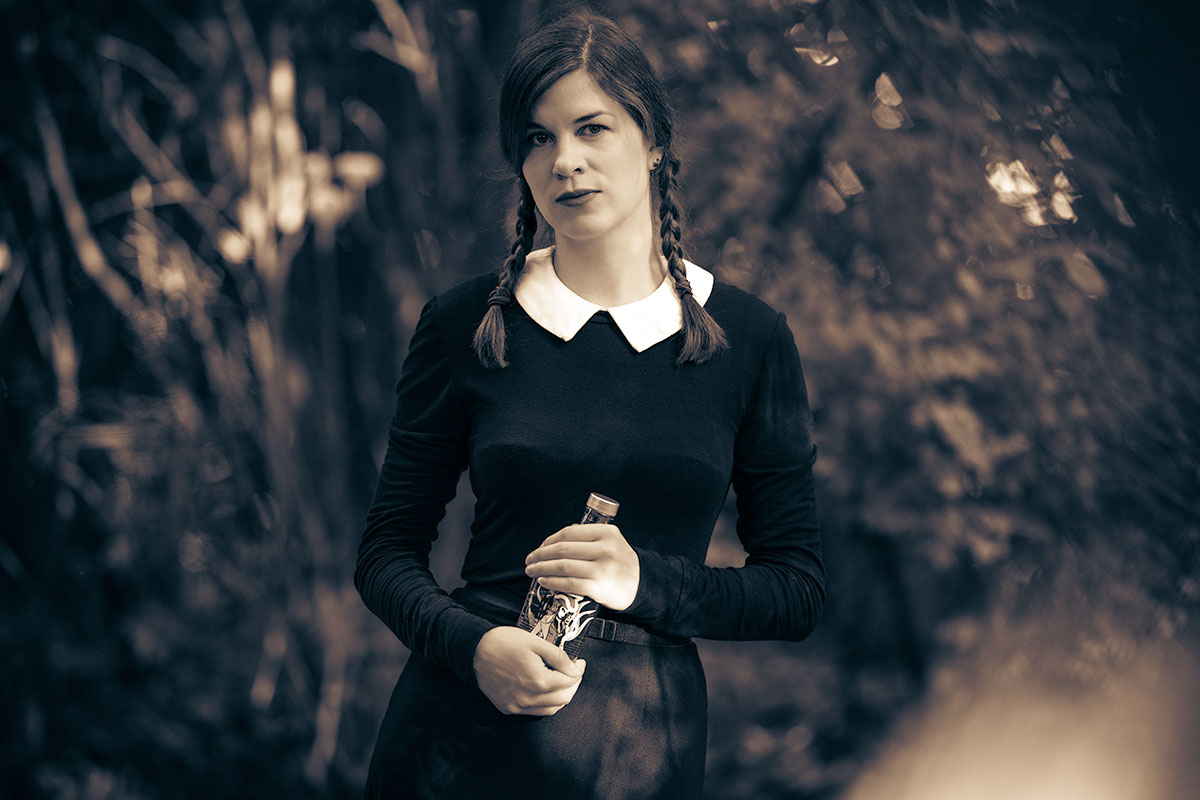 This blog contains affiliate links (marked with *). If you shop products via those links, I may get a small provision which helps me to maintain my blog. Of course the price doesn't change.
How to create a Wednesday Addams costume
Halloween is in less than two weeks and you still have no costume? Keep calm, as I have a super easy and cool solution for you: A costume inspired by Wednesday Addams. The girl that always look a bit grumpy and rather plays with a guillotine than dolls is such a gorgeous inspiration for the spooky time of the year! She definitely has a great style and you maybe already have everything you need to re-create her look in your closet!
PS: If you don't know the Addams Family, make sure to watch this amazing movie!
---
Wednesday Addams Costume – the Outfit Details:
Black dress with white collar: Jools Couture, similar here*
Tights: Fiore*
Shoes: similar here*
*Affiliate links

---
How to create a Wednesday Addams Costume in a few easy Steps
To create an outfit inspired by Wednesday Addams, you need a little black dress with a white collar*. If you don't have such a dress, you can also wear a blouse or shirt with a white collar underneath a subtle little black dress.
As it is Halloween, I went for some fancy bat tights. I don't think Wednesday Addams was wearing these, but I am sure she would absolutely love them! When it comes to shoes, I recommend to wear not too high ones with some straps. And that's all you need for the outfit!
---
The Look of Wednesday Addams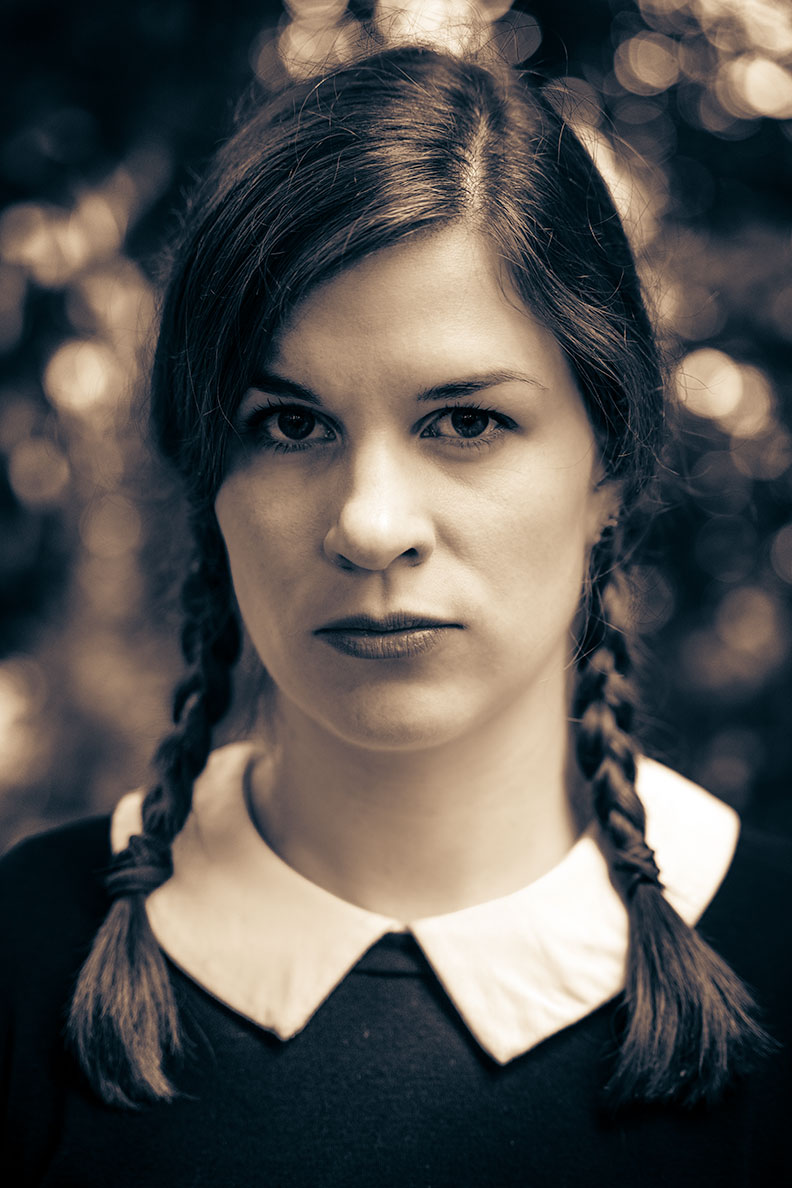 Now, we only need the right styling. Wednesday's signature look are two braids and a scowl. If your hair is short, either go for a wig* or use some extensions to create the look!
The makeup of Wednesday Addams is quite subtle. I only used a little bit of dark eyeshadow, a subtle lipstick and mascara – that's it. And now only remember to never smile and you are ready to go. 😉
---
I show you some more super easy Halloween outfits here, by the way.